Yesterday Maddie McCrae woke up and told the Mt. St. Mary's coaching staff her recruiting process was over. She gave them a verbal commitment. When Maddie McCrae makes her mind up about something good things tend to happen. In the last 6 months only good things have happened for Maddie McCrae. You see Maddie McCrae has gone through a transformation. A transformation like few have gone through. Maddie McCrae has willed herself into one of the best forwards in all of New Jersey and now Mt. St Mary's of Maryland gets maybe the biggest steal in there programs history. Both Maddie McCrae and Mt. St. Mary's are truly BLESSED!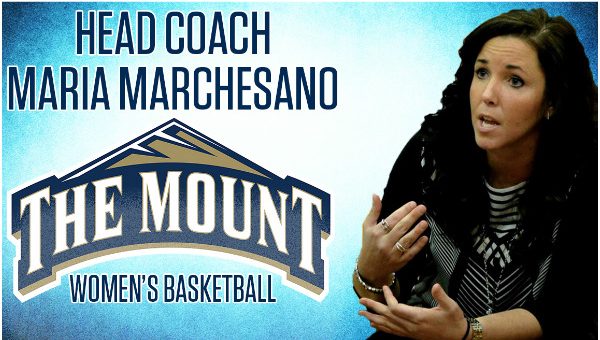 Recruiting is about hard work but you have to get lucky sometimes too. The Mt. St. Mary's coaching staff just got lucky. They don't understand the lock down which prevented the April and May recruiting period allowed them to sign a player that will dominate the NEC Conference. A conference I know very well. Maddie McCrae is going to open up a bag of tricks Mt. St. Mary's and the NEC are not going to believe. They are going to be shocked at how she will step away from the basket and bury jumpers. There going to stunned by her passing ability. The won't believe it when she leads the team in taking charges. They'll be shocked that she can guard all three forward positions. But more than anything else they will learn how competitive Maddie McCrae is and how she will never stop working. HER WORK ETHIC IS BEYOND ELITE…She can't stop working for one reason.. she has come too far! Mt. St Mary's is getting a future All League Player because Maddie Mcrae right now is one of the best and that's not talk… it's real talk.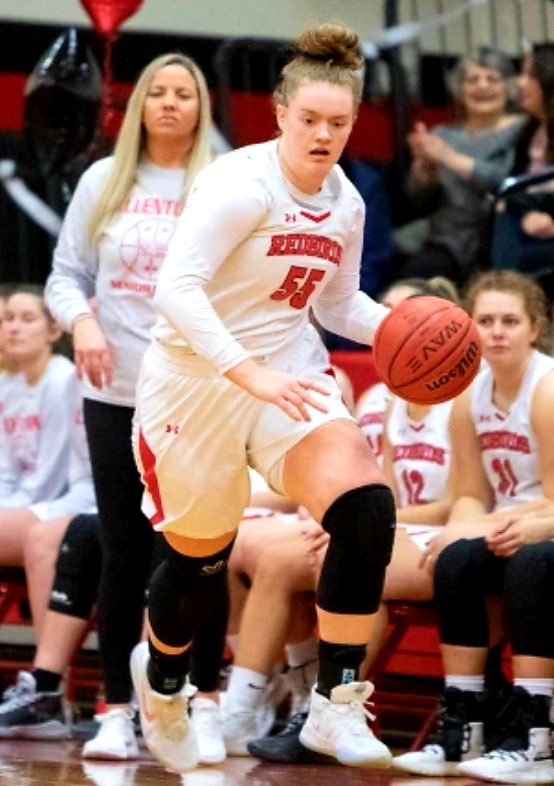 Last year Maddie McCrae was put to the test by me and her body. I complained that she was in shape. I was on the topic daily, either in front of her peers and teammates or behind closed doors…I t guess you can say I beat a dead horse or in this case a MAD DOG. I pressed Maddie to the limit, most kids would have folded under this pressure. It certainly had to tough on MADDIE to hear such criticism daily. I know she didn't like it and I know her parents didn't appreciate it at times. I know Maddie was offended by my words. But it's funny like all the great ones do, she put up with my criticism and continued to show up. Her parents let her journey into the unknown. Trust easy said than done for a parent to do. It certainly was not a fun time for Maddie. But what was fun was watching Maddie lose 30 pounds and turn her body into a perfect sculpture. She did this through sheer determination and discipline. It allowed her to take her game to another level. Her quickness, speed and agility at her size threw everyone off. You see "MAD DOG" has always been strong and tough, everyone always knew and respected that. It was a good thing she started out with those characteristics because she would need them. Because she was truly going to be tested mentally.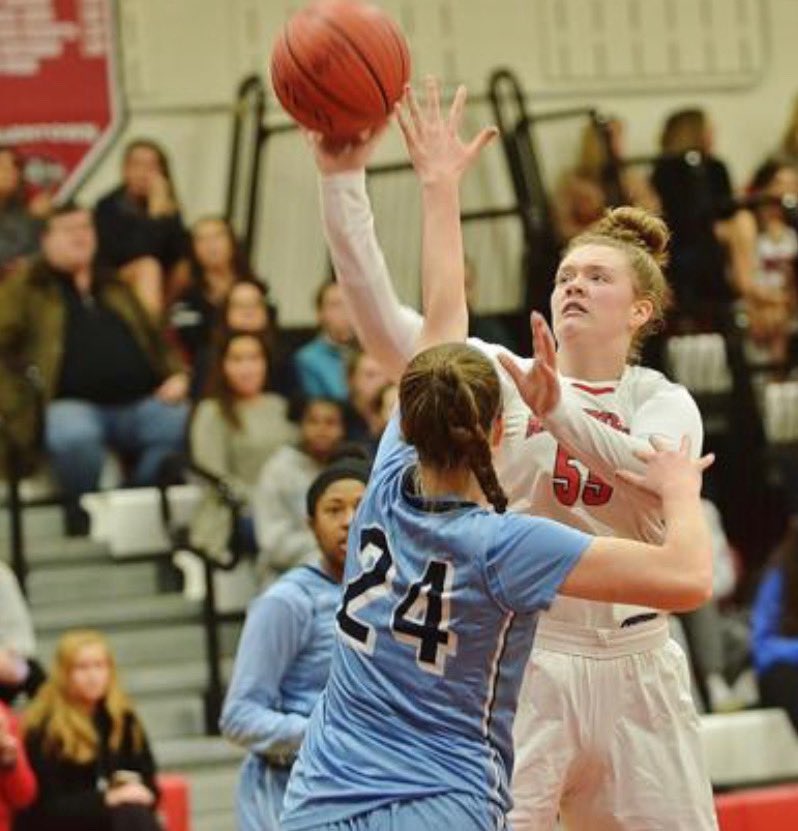 Last year "mad dog McCrae injured her shoulder. I was worried that all her hard work would go down the tubes. I was worried she couldn't get in the gym. I shouldn't have because Maddie McCrae's mindset is different, she has matured and she takes responsibility for her game. She is far beyond her years mentally. That's why she missed nothing during her injury. In fact she did more than anyone could have expected. She competed, it seemed harder than ever. Maybe she was trying to be a role model for her two younger sisters Kayla and Molly. Maybe she wanted to make her parents Amy and Shawn proud. Maybe she wanted to let her ShoreShots and Allentown teammates know she was going to be ready. Whatever the reason was, is not really important these days. What is important is that Maddie "mad dog" McCrae is a beast these days. There are few like her in the entire state. Her bite is bigger than her bark. She is one of the big dogs these days. Mt. St. Mary's caught a break and it's a great break for them and Maddie.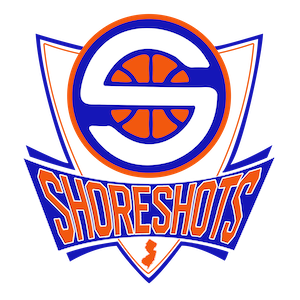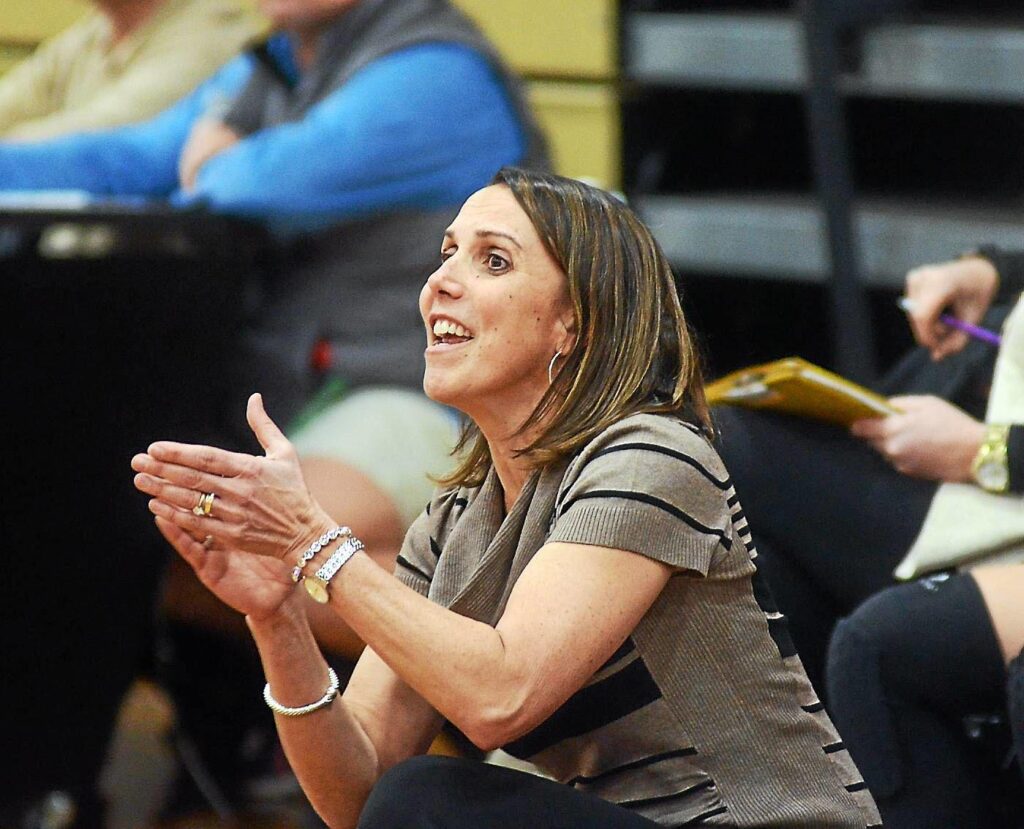 When Maddie McCrae attended Allentown High School as a freshman. She was prepared, she had spent the summer training and playing with the highly competitive 2021 Shoreshots. She was ready for anything her talented coach Linda Weise would throw at her. What coach Weise threw at her was a starting role and a bucket of confidence. It's for this reason more than anything else. Why Maddie McCrae has developed into a First Team All County Player. She was lucky to find a coach who believed in her from day one. It's the reason she had a mind blowing 15 double/doubles.. 393 points and just under 200 rebounds as a junior. It's goes to her development. It also goes to what Mt St Mary's can look forward too over her career. You see, do you know who also believes in Maddie McCrea? Mt. St. Mary's that's who they have known from the moment they saw Maddie, that she would be a special player in the NEC… there right about that!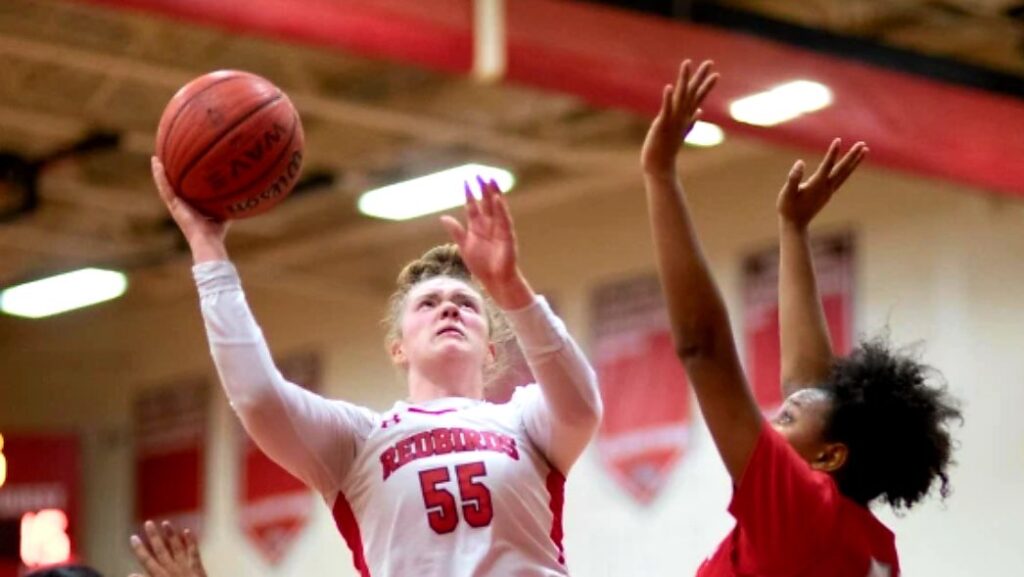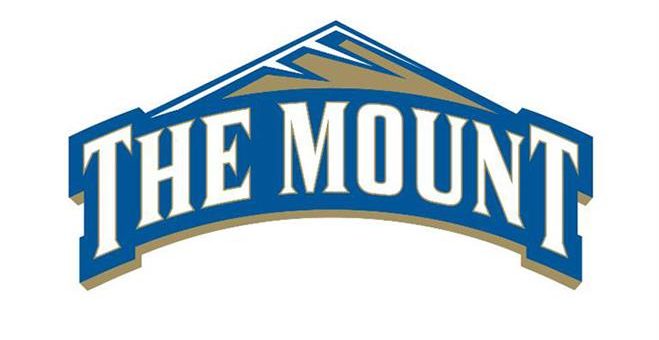 I have coached a number of players who have played in the Northeast Conference. Some have been 1st Team All Conference.. some have won Player of The Year. I'm not going to make predictions about Maddie McCrea's future, except say this. I don't know if a kid could have made a better decision in choosing a college. But Maddie McCrea has been making great decisions for a long time. She made the tough decision to travel from Allentown to play with the powerhouse 2021 Shoreshots. She made the decision to attend NBS when it was not always so much fun. She made the decision to change her body. She made the decision to overcome injury. She made the decision to ignore the doubters. She did all this because of a desire to be different and to make her dreams come true. She made every sacrifice one could ask a kid to make. Maddie McCrea has made her dreams come true and Mt. St Mary's just hit the jackpot… trust me on that one. It's time FOR MADDIE McCRAE to MOUNT UP!