MARTORELLI CENTRAL JERSEY HAWKS '17
With the AAU season starting, I will spot- light the top teams and players in Central Jersey. Today I will start with a team that every college coach should make sure they know. This is a team with under valued players that have not been spoiled by the early recruiting process. I know of  NO TEAM THAT HAS MORE AVAILABLE TALENT TO STEAL FROM TOP TO BOTTOM.
Before I start I would like to clear up a little terminology. When I say a player is a lock Division one player that means a player has a offer on the table or will have multiple D1 offers at some point.
When I call a player a GYM RAT,  that player is constantly in the gym outside there comfort zone, seeks outside competition and there work ethic is bigger than there ability. These players will be better in college than high school and can play a level up HIGHER than there recruitment. I believe you build programs with gym rats…they have a added value recruiters do not get to see. Gym Rats are tough to find as all coaches know.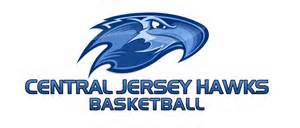 CENTRAL JERSEY HAWKS- MARTORELLI
WEBSITE  – http://centraljerseyhawks.org/teams/g-martorelli2.asp
2016 SCHEDULE
4/15-17 Blue Chip Tip-Off Evaluation King of Prussia, PA
4/22-24 Deep South Classic Raleigh, NC
5/14-15 TBD
5/21-22 CJ Hawks Shore Shootout Holmdel, NJ
6/4-5 Tri-State Challenge Kean U
6/25 TBD
7/5-8 Blue Chip USA Invitational Spooky Nook, PA
7/10-12 Nike Tournament of Champions Chicago
7/22-25 USJN 17u Championship Washington DC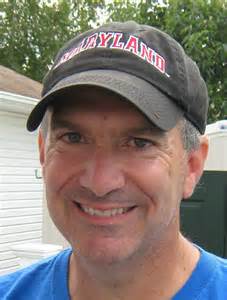 Coach Bob Martorelli–
He is a die hard believer in his kids and always puts their interest first. One of the few drama free AAU teams in New Jersey. Right now he has a real case that he and his team is doing better than just about anyone these days. Little roster turnover, happy parents and high visibility from college coaches. His teams play top notch competition, they are very loyal to  him,  each other his team and to the entire organization. The Central Jersey Hawks are one of the most recognized names in AAU basketball and he is a big reason why. His team is made up of kids who play hard and more importantly as a group. They will be one of the best '17  teams in the state this summer and Martorelli is the main reason why.
 TALENT BREAKDOWN
DIVISION ONE LOCK PLAYERS–(5)
GYM RATS– (3)
MAJOR COLLEGE PLAYERS-( 1)
THE ROSTER-
CHRISTINA ANTONAKAKIS- 5'4″- HOLMDEL H.S-2017- POINT GUARD
The Magic Woman as she is known is a total gym rat. She is one of the most talented true point guards the shore has seen in years. Her ball handling skills are electrifying and gets crowds and teammates  into the game. The attitude is  next level, check out how she handled her transfer year at RFH. ..it's called mental toughness.  Her court IQ and vision are exceptional, but its her defense and passing in transition that separate her from almost everyone else.  The energy she plays with is rare and endless. She was on THE SHORE  ALL FRESHMAN FIRST TEAM  who is a A+ student, who must be on every PARTROIT AND IVY'S wish list. She will returned to Holmdel high school in the fall…coaches this is a rare talent and leader. This is a D1 lock of locks…
HIGHLIGHT VIDEO– https://www.youtube.com/watch?v=L7HBMHqynao&feature=youtu.be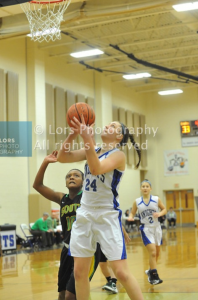 CHRISTINA DiCINDIO- 6'2″- WEST WINDSOR NORTH HIGH SCHOOL-2017- FORWARD
The total package has already picked a college…U-Penn. She is the ultimate gym rat.  If she played in the Shore she would be the  first or 2nd best post player in the conference. No young post player I know is in the gym more than this young lady. Name the place and time and she will be there…she has that rare talent all the great ones have…she SHOWS UP!  She has improved all aspects of her game. There is no question she will add a 19 ft jumper to her game this summer. No post player in the entire state of NJ has the  mobility and quickness of DiCindio. She has a jump hook with either hand in TRAFFIC, that she can shoot over taller opponents. Her ability to rebound in traffic and outlet the basketball you don't teach. She was not spoiled by the overwhelming recruiting process and will have a monster summer…congrats to a U-Penn for getting ahead of the curve and getting  major steal.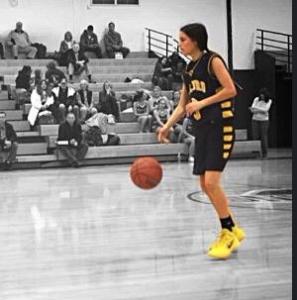 MOLLY WEISS- MARLBORO HIGH SCHOOL- 2017-POINT GUARD
College coaches you better listen, I hope I don't have to say "I told your so." Remember two years ago when she hit a number of huge shots to help lead Marlboro to its first Group tittle in years.  It told me she was a point guard that could make big shots. This year she was sick at times. No point guard this year played against more elite point guards night in and night out. Molly Weiss is not flash and dash. What she does is out play kids with bigger reps and names. In all my years I have never seen a player jump over so many other talented players. RIGHT NOW MOLLY WESISS HAS MOVED INTO D1 POINT GUARD STATUS.  Weiss is another total gym rat. She is that rare kid who has mastered the art of the Point guard position. Go under screens and she makes you pay, with deep three's. Hedge and she will kill you,..just kill you with scary decision making with pick and roll or throws backs.  She is  murder off ball screens due to her decision making and shooting ability. There is no question she has gotten stronger and thicker physically and I believe she is not done maturing physically by long shot. She is always under control, never gets in trouble at the rim and is masterful at finding shooters at the three point line.  Nobody can really say what the ceiling for this young lady will be, she has the perfect attitude and commitment. For the 2nd consecutive year she has mad a major jump. Patriot schools  pay close attention….THIS IS A RAPILY DEVELOPING TALENTS THAT YOU CAN STEAL.
HIGHLIGHT VIDEO– https://www.youtube.com/watch?v=HYPzfiA1FmU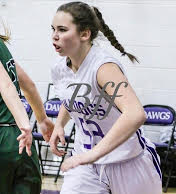 MERGAN VOLKER- 5'9″-RUMSON HIGH SCHOOL-2017-SWING-
Many expected her to get lost in all the talent around the  RFH team. But she is the perfect RFH player. She plays with her heart every night. It was Megan Volker who started at RFH this year over talented D1 players. Her improvement should not be a surprise. Low D1's and high D2's trying to steal a kid…here is a major bone thrown your way. She is a big athletic live body and not afraid to throw it around. She plays hard all the time and has a real feel for the game.  Her versatility ,allows her to  play and defend 3 positions. Now what will you see this spring and summer? Much improved ball handler, much improved shooter and a high confident kid.  She doesn't WOW YOU,  as I told you last year..she just gets the job done. This is a can't miss program kid at the next level.  
HIGHLIGHT VIDEO– https://www.youtube.com/watch?v=kpHE-72vS5M&feature=youtu.be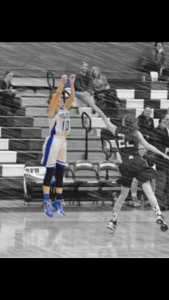 SIDNEY COFFARO- 5'7″- HOMDEL HIGH SCHOOL-2017- WING
So let get this out the way, right off the bat…SHE IS A D1 LOCK…she is as explosive guard as there is  in the shore. I compare her to Dezzy Allen of Neptune in terms of  athleticism. She is lighting quick and has great lift on her shot. She can guard anyone and was on the ALL FRESHMAN TEAM 2 years ago. The added focus on basketball will only add to her development. When you talk raw athleticism and strength she has it, when you talk about quickness in the open floor with the ability to finish…she has it. If she wore a RFH, RBC or SJV uniform she would be a household name. No worries, this is a gift for Mid Major programs trying to find a special talent under the radar… Future D1 guard that I LOVE!
HIGHLIGHT VIDEO– https://www.youtube.com/watch?v=-hyb716netQ
*full game video available*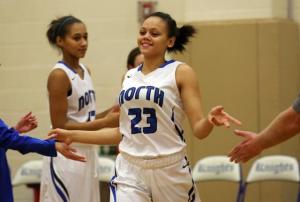 JASMIN WATSON-5'6″- WEST WINDSOR HIGH SCHOOL- 2017- COMBO
This is a real under the radar player?  But she is rarely seen because she plays at a low profile high school and rarely trains in competitive environments. But I have had Big East coaches swear this young lady is a D1 Lock. Her high school basketball numbers at off the charts. I have been told she would be first team all shore…strong words. But another reason why this is a must see team.  Well now you know her and she is a D1 lock all the way. I have had some D1 coaches say, WATSON  would be first team ALL Shore…big words. What we do know is this, she is a all out competitor in every sense of the word….according to all.  She is physical, athletic and can flat out score the basketball. As in she averaged 17 points and 6 rebounds a game this past season in high school. She scored in double figures in every game except this season.  This is a major sleeper alert, because few schools know of her or have seen her play.
HIGHLIGHT VIDEO– https://www.youtube.com/watch?v=HoK3fLaCK0c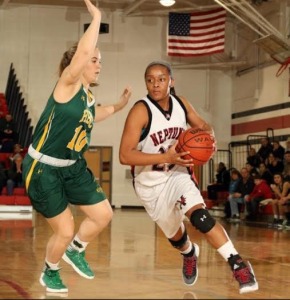 BRIANNA LOVE- 5'8″-NEPTUNE HIGH SCHOOL-2017- SWING
She plays much bigger than her size, she is a warrior every night. Spent most of the season in the shadows of Dezzy Allen.  She has already played in some big games in her career.  She is not afraid to give up her body and just important not afraid to use body as well. She has great hands and those  colleges looking for a player that will compete regardless of the level of competition this is your player. The young lady is all about doing the little things…JOHN BROWN  head coach of Neptune loves Brianna  because she will do the dirty work and not complain. Her ability to put the ball on the floor and knock down open shots is very underrated….YES CAN PLAY AWAY FROM THE BASKET. She is a very talented young player, who every should pay close attention. She has been under valued must of her career and ready…she is a GREAT STUDENT.
HIGHLIGHT VIDEO– https://www.youtube.com/watch?v=iNxgHBAuBwA
MEGAN SHANOSKY-5'10-RBC- 2017-FORWARD- she is a work in progress and playing with team will only help her cause. She is in the perfect spot for a young player trying to develop. RBC is loaded and that prevents her from getting major time in high school.  But she will get competition in practice and game experience because the Hawks are lacking in size. This young lady could take the easy way out and play for a low level AAU team…instead she is challenging herself….smart move. I  ALWAYS PAY ATTENION TO THESE TYPE KIDS.
HIGHLIGHT VIDEO– https://www.youtube.com/watch?v=eBGBr1wIIh0&feature=youtu.be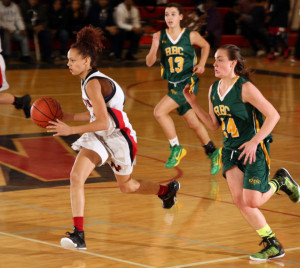 DEZZY ALLEN- NEPTUNE- 5'11"- 2017- SWING
I believe she is the best junior wing player in the state. Her numbers this season were scary despite seeing double and triple teams all season. Noobdy plays harder and with more passion. The dirty secret about her is this…she is unselfish at all times. Her explosiveness is unmatched, her leaping ability unmatched and her quickness is something rarely seen. Allen size and length catch many off guard. Few realize she is a shade under 6ft and wing span is insane. But its that ability to get by opponents and see the floor is what makes her special. She is one of the best passers in the state folks and only college coaches know it. She can post up and is murder in pressure. This is a major pick up the Hawks…ALLEN IS A MID MAJOR PLUS LOCK RIGHT NOW. If her shooting improves she is a major college lock.
Highlight video-http://www.hudl.com/athlete/5021523/highlights/328742599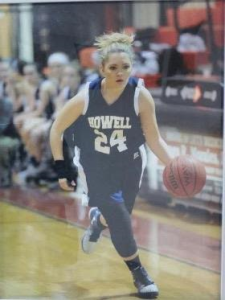 PERRI CLIFTON- HOWELL HIGH SCHOOL-2017-GUARD
I love this kid, why? Because she can make shots. She was a double figure scorer for her high school team. She has been a fixture at NBS and has proven that college basketball is in her future. I also love hard workers and she is the perfect program kid. I believe D2's would be very wise to spend quality time watching her play. The thing that I like most about her is that she is always playing against top competition in the off season. A great pick up for this team, another drama free kid who will add shooting and unselfish play. She caught a bad break and is out with mono, but should be back for July.
MY THOUGHTS ON CENTRAL JERSEY HAWKS '17-
This team for my money is a must see team. Because you have a team of players with low profiles. You have a very humble and TALENTED yet un-spoiled group. They are all excellent students.  You have D1 sleeper and then from their a roster of full of talented players totally under the radar. Volker, Weiss and Coffaro could be major steals. But adding Dezzy Allen one of the best players in the state, gives them a coaches magnet.  Bob Morterelli has put together a prime time group that college coaches at every level can find something to help there team. This just might be the team this summer, because it's untapped recruiting talent.
TOMORROW-CALVERLY CENTRAL JERSEY HAWKS '18….AND ITS A SPECIAL GROUP
REMINDER–
NBS starts MONDAY,you can sign up at the door till spots are gone. Please bring a ball and plastic bag…any questions nbspd@aol.com…..see everyone Monday