NBS 2021 CAMP RECAP!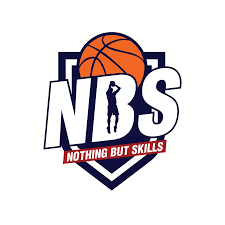 The NBS CAMP this week was just like every other year. You had parents complaining about what court there kids were on. Kids quitting camp after finding the competition was too much to handle or having their ego bruised.You had the usual kids ducking the competition. To put to it you bluntly it was another usual week of NBS CAMP. Yet NBS was once again filled with tons of talent and surprises. It was a week that saw some of the best players in the tri state area making a showing. It was week that saw unknowns break into the spotlight .It was a college coaches dream week. NBS proved once again it is the most competitive camp in New Jersey and 96 players stepped up to prove exactly that.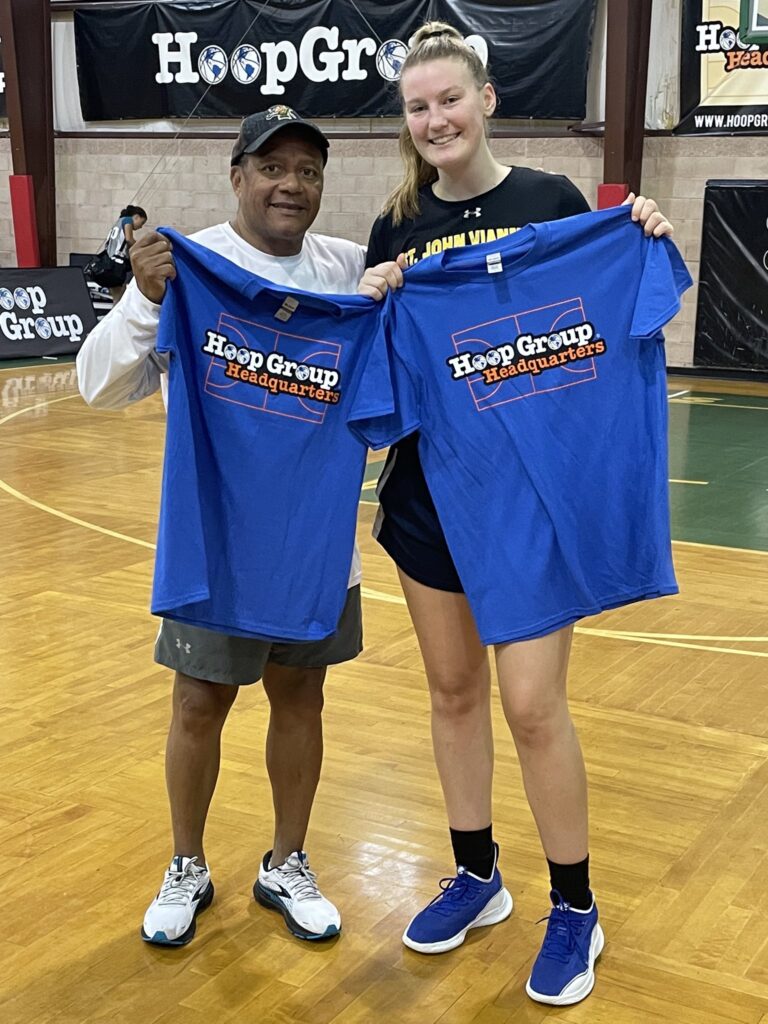 You cannot talk about the NBS CAMP without starting with one name, Megan Cahalan of St. John Vianney. The 6'2" forward proved once and for all she is the best forward in the Tri State area. Cahalan put on perhaps the most dominant performance in NBS history from start to finish. There simply were no answers to the 1st TEAM ALL SHORE PLAYER. She won every matchup thrown her way. Regardless if it was during one on one drills, competitive drills or games throughout the week. She was the best defender, shooter from beyond the arc and rebounder all week. In a word she was spectacular. How good you ask? Good enough to be the 2nd player in camp history to be named MVP during the week and All Star game MVP. Joining her AAU teammate Georgia Heine who accomplished the feat last year. It clearly is a TEAM RIO thing. Megan Cahalan is the biggest steal in Patriot League history in my opinion. Holy Cross is getting a superstar. What she did at camp was shocking to everyone in the gym all week. In a word she was simply the "the best"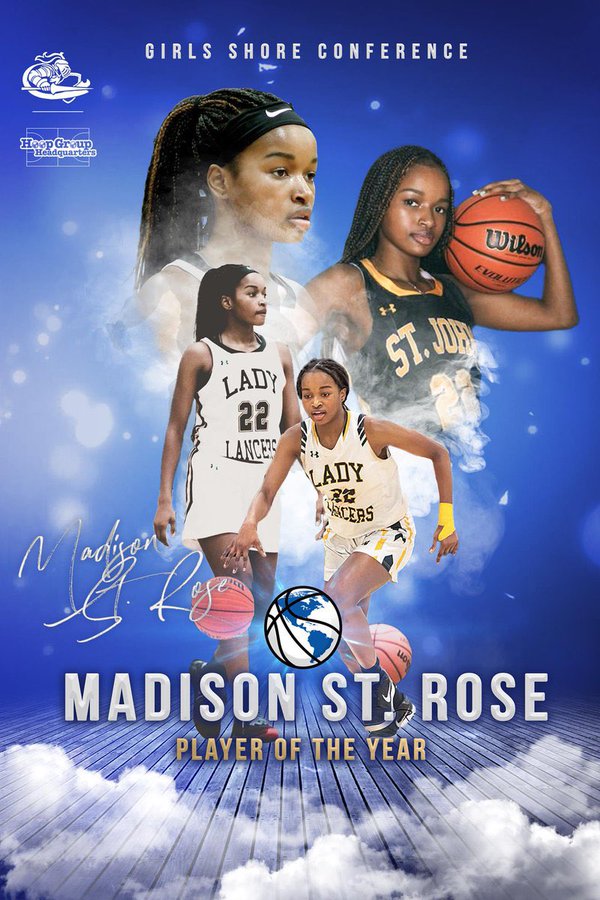 The guard play at NBS was off the charts. Ashley O'Connor right now is as good it gets. On Thursday she turned on the afterburners and put on a show. Isabella Asencio proved she is the BEST PURE POINT GUARD IN THE 2023 class. She is simply that good. Janie Bachman is clearly in the power 5 conversation. Her size, shooting, rebounding, IQ, ball handling and defense was on full display. She was easily one of the 5 best players during the week. Julia Cosentino proved that she is an elite scorer and a future D1 lock. She had a monster week.
How good was Madison St. Rose? This from a longtime D1 coach from NEW JERSEY… "Madison St. Rose is the best high school player I have ever seen and that includes Audrey Gomez" those are strong words. But if last week was any indication of what to expect. Then expect this, Madison St. Rose is about to become the first 3 time Shore and State player of the year in New Jersey history. She was at camp for 3 days only. But for those three days she was simply, totally unguardable.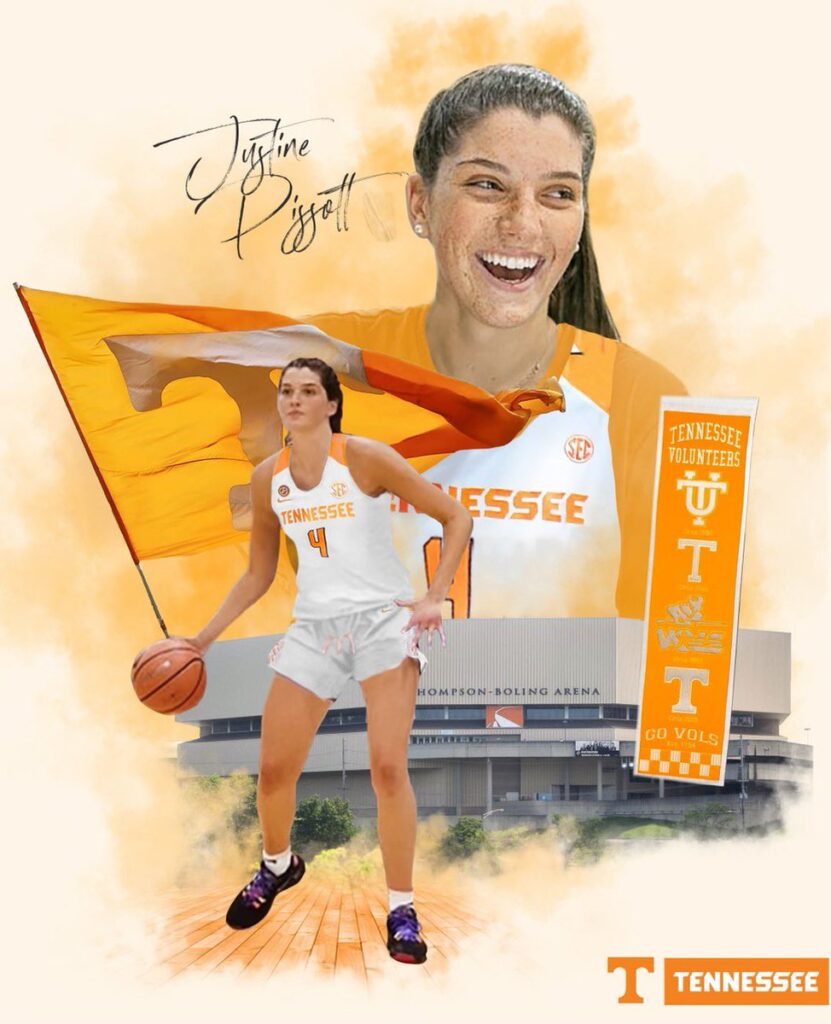 Justine Pissott hustled back from the U Tennessee camp to be at NBS all week. Pissott lit up the gym with not only her shooting but her passing and post game as well. It appears Pissott is ready to take over the RBC program and put them on her back. She was hyper aggressive all week on both sides of the ball. She right now looks like a player on a dead serious mission to be the best player on the East Coast. Her matchups with Ciara Norman and Madison St. Rose were priceless and fun to take in.
Tyonna Bailey popped in on NBS and did what she always does. Proved that she will be a leading candidate for Player of the Year one day. The well liked Bailey who is coming off a injury looked like she had not lost a beat. If you want bully ball, finesse, speed or a slow down game it simply doesn't matter. Tyonna Bailey can give it to you in a big way. Her future teammate 2025 Danella Matus showed up as well and the future D1 high major guard was as impressive as any baby in the gym. Matus who plays for Team Rise has had a magical spring and this summer look for her to become a household name.

So what is NBS CAMP most known for? Shining the light on unknown talent. This week NBS delivered in a big way. Olivia Schmidtt is from Staten Island Academy in New York. She arrived at NBS as a unknown, she left as the best known 2024 point guard in the Tri State area. Olivia's performance this week was MVP like. She was the total package from start to finish. Ciara Norman of Life Center Academy has a 4.0 GPA and a game to match her academic status. CiCi as she is called is the most under recruited player these eyes has seen in a decade. What she did last week was unbelievable at times. But it was more who she did it against that was so amazing. There are no words to describe what this young lady did this past week. Finally Faith Williamson who will attend Saddle River Day established herself as the best freshman in the state of New Jersey. Saddle Day had the best freshman in the State last year in Julianna Almeida. No baby was in her world all week. You have to search long and far to find a more mature polished confident baby. All three seem to come out of nowhere but clearly are special talents that D1 schools will go to war in trying to recruit them.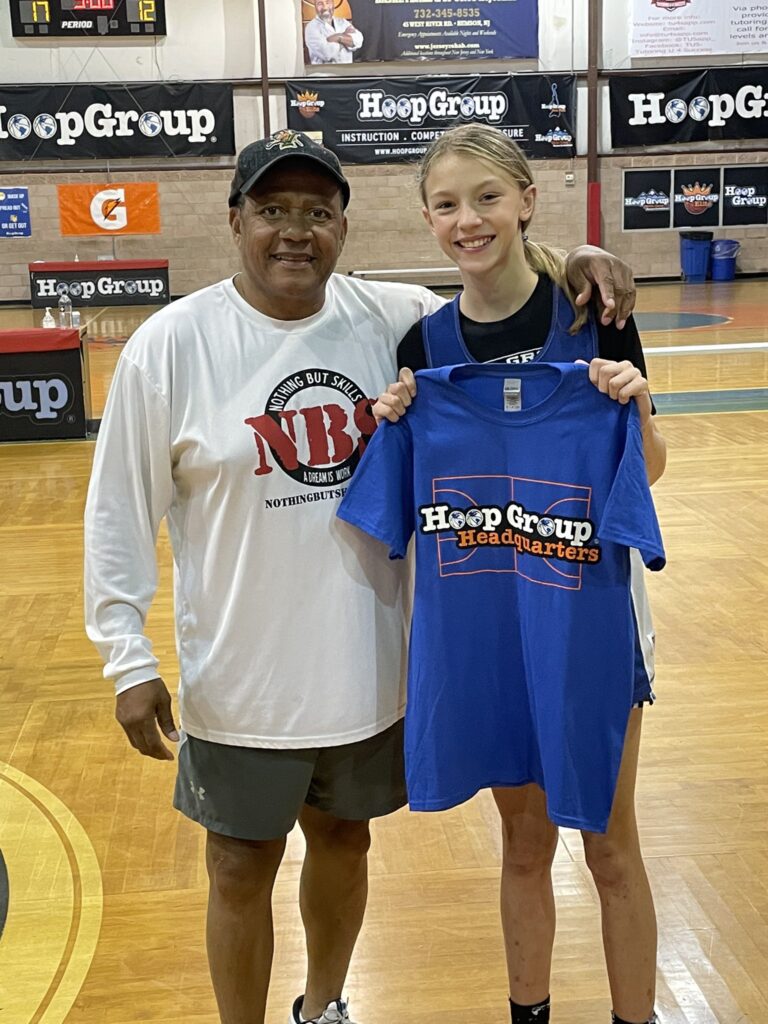 The young talent at NBS was insane. There were 22 future D1 babies in camp representing the 2025 and 2026 classes. But it was ADDY "the Bad woman" Nymcheck who showed she is cut from a different cloth than everyone else. There is no doubt who the best 7th grader is in the state of New Jersey is folks. Her competitive nature is a thing of beauty. Her game game is clearly tracking towards the P5 level. Amazingly she made it to the Top 20 court 4 times during the week. It goes to the Consistency of a play and willingness to take on older D1 players… she is a future mega star. Who loves to compete against the best of the best regardless of age.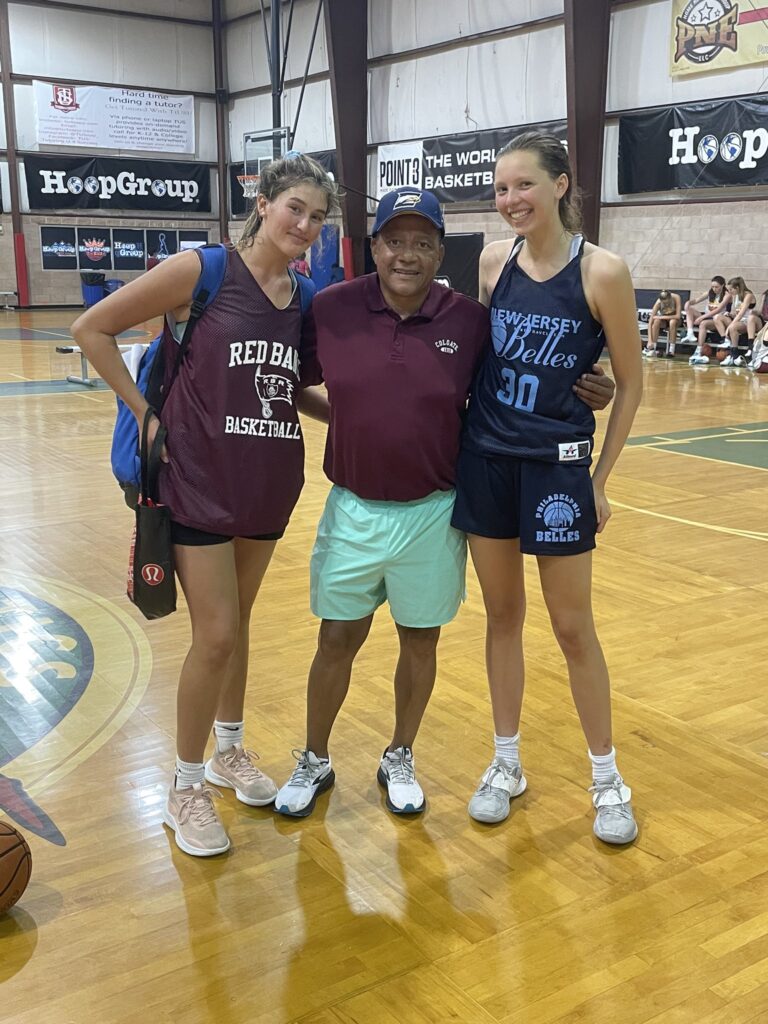 NBS has always been a launching bad for so many players over the years. All 6'2" and bigger, Camryn Gardner, Katie Collins and Caroline Polloway showed they are the future of post players on the entire state of New Jersey. All are highly skilled, embrace real competition, can shoot threes and insanely athletic for their size. They will all be heavily recruited one day. Last week they show there different than most.

Watching Georgia HEINE this week... all I could think about was this. The schools that don't get her are going to be depressed. Folks she is just so talented and skilled it scary. Wherever she chooses that D1 school is getting a impact player from day one. But more importantly a winner. Her teammate Rylnn Orlando was at camp this week and found her way to the Top 20 court. College coaches you better listen and listen good. This is a future D1 killer. She is a big shot maker and taker. Her toughness is off the charts. She moves up on the recruiting the board in terms of Top 2023's.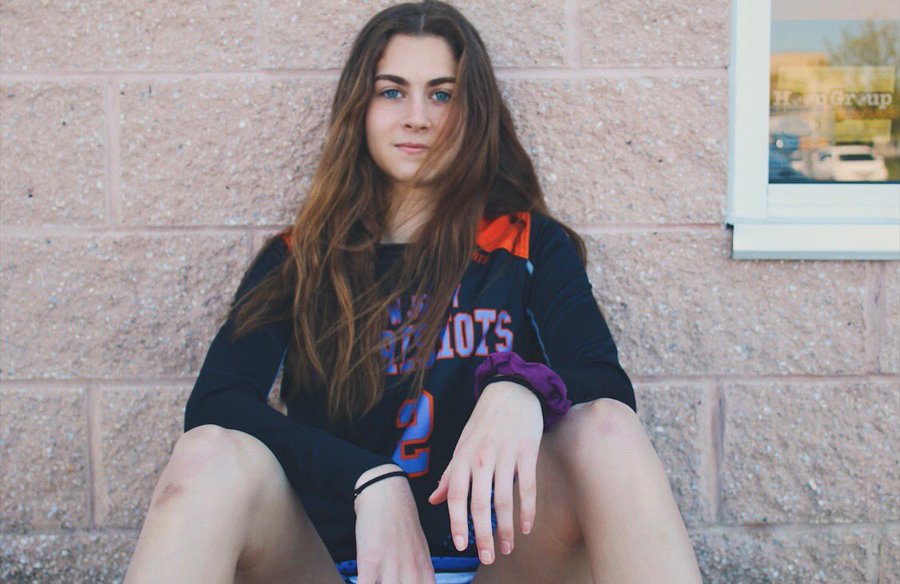 I was hard on Cracklings Rosie Scognamiglio all week. The St. Rose shooting guard who has high major offers. Responds to all coaching and just seems to get better and better. I say ROSIE is ALL STATE NEXT YEAR. I also say before her playing days are over she is a Shore Conference PLAYER OF THE YEAR CANDIDATE. I have that much respect for this young lady's game. For the record no kid does more for your gym. Coaches understand this is that rare great player with a great attitude. She makes your lockerroom elite.

Remember I told you Julia Karpell was one of the best freshman in New Jersey? Well guess what? Did you watch the video? Because if you did, all questions answered? And Coaches please stop calling her a shooter. She is an elite post passer and passer in general. The future high major guard had a ALL STAR WEEK… as she was named to the All star team.
ABBY FERGUSON is going to Colgate and that is called highway robbery by the Patriot School. Mikaela Hubbard of SJV is just a 2023 and she is going to a a high academic school as well most likely. But before she does that, she will be an appearance on the Shore Shore team. Hubbard was beyond good this weekend. She showed what power, IQ, athletic ability and a work ethic can do… in a word she was "SPECTACULAR" all week.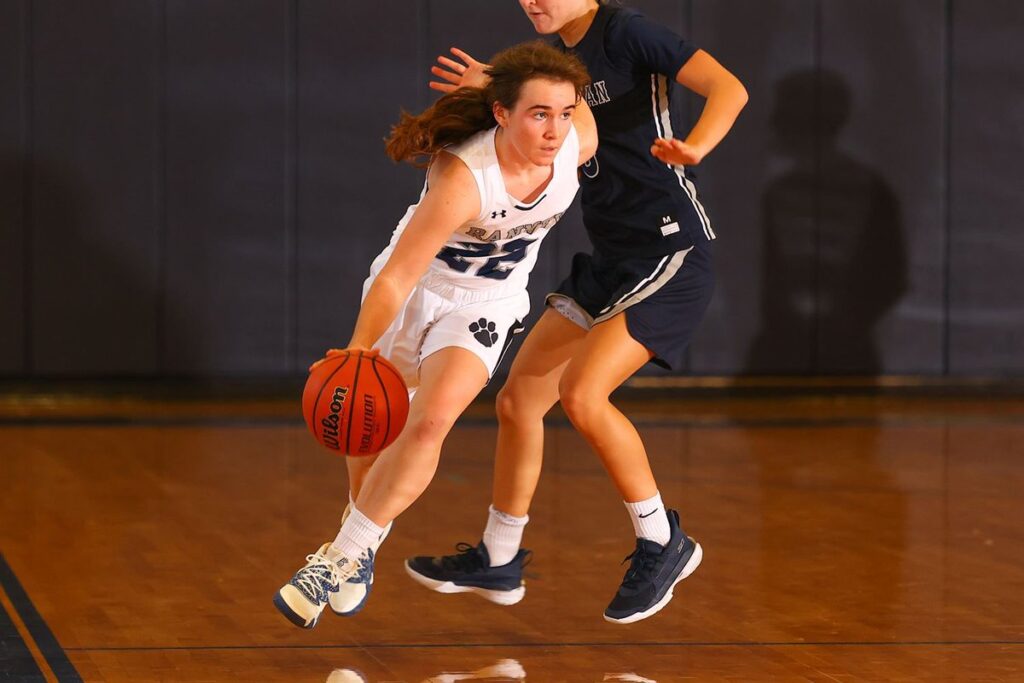 What is left to say about Sarah Hughes. Her rise has been spectacular to say the least. Surrounded by some of the best guards the state has to offer. Sarah Hughes did not take a back seat to anyone all week. This July expect Sarah Hughes to blow coaches away because that is exactly what she did to every coach at NBS last week.

There were a number kids who went under the radar but had outstanding weeks.. BRIANNA DELANEY was wonderful as was Erica Disimone of Marlboro, Mo Connolly and Eli Clarke of Ocean Twp. Emma Carman certainly had so bright moments as well. 7th grader Sophia Smith continues to show she has a big future. ANGELINA BANAS found herself on the Top 20 court at one point this week. It's certainly easy for a kid to get lost at NBS CAMP.. but as they say tough times don't last but tough people do. That's exactly what this group did all week.

So little tidbits about NBS CAMP. Former Monmouth U assco Head Coach James young was on hand. Her talked recruiting and handled the post work. Big props to coach Young. Middletown North Coach Justin McGee won over campers with his teaching and knowledge. I say the main is one of the best in the state … PERIOD.
NBS was just what we expected in the end. It also will serve every kid well during the recruiting period. Because NBS kids always shine in July. The young players learn how to compete get better and that's what we're all about. Getting better and making friends…..The next NBS camp will be in August
A full highlight package of every basket during the week
A full cheat Sheet of all 62 D1 players
Full video of every game
The roster of the week