This weekend we saw some of the best match ups the shore could offer. First Neptune defeated RBC and Colts Neck on the ROAD.  Then SJV and Manasquan played another Classic game that went into overtime. Manasquan without Dara Mabrey showed the heart of a true champion as every player on there roster stepped up in the lost. But  Dawn Karpell is the master of master's folks. After beating Manasquan she took her team on the road to play Christ The King in less than 24 hours and got another big win. Lost in all the excitement in those two mega games was Southern High School. Southern took on upstart TRN with superstar babies Brillie Bisogno and Jenna Paul and came out with a win. Marlboro who has played almost every top team lost to Colts Neck, who appears to rounding into shape at the right time. Finally Manchester returned to the Top 10 and they are a team who at some point could break somebody's heart in the SCT
1.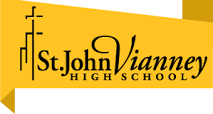 – Tina Lebron is special in big moments and now must be considered a All Shore candidate, Evans is in the POY talk and Kelly Campbell has returned…SCARY!
2.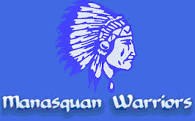 – Lisa Kukoda is just a master. No Mabrey and they take SJV to the wall in OT lost… they are real folks because of  there competitive nature and they always play for each other.
3.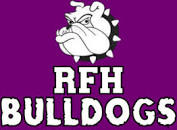 – There whole and Holmdel was the first to find out.  Hannah Scanlon  and Nicole Morris have stepped up and been brilliant.  Playing Saddle River another TOP 10 team at Bulldog classic. They've ducked no one and appeared to have survived the injuries…
4.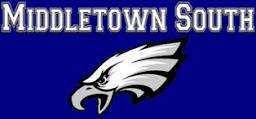 – Just moving along under the radar, winning a few big ones and staying off the main line. Tom Brennan would be proud. Stephanie Karcz does what they need…no running up stats for her!
5.-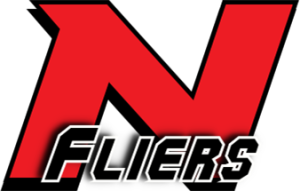 So  what does Neptune do after beating Top 15 RBC? Go out and play NYC #2 ranked team South Shore and lose in OT…Gutsy Stuff by Coach Brown and his kids. Time to start giving Bennett and Love some real credit.
6- 

– A win vs.. Long Island at the end of the month gives them instant creditability again in the rankings.  In the meantime getting Luci Thomas ready may be the most important thing they can do.
7. 
Dezzy Allen nightmares, but a win over Colts Neck keeps them in B North hunt and in the state Top 20. Rose Caverly was sensational against RBC and is moving into elite status. A quality win vs. Colts Neck is needed in the worst way.
8-

 Cara Volpe 12 points 7 rebounds against Marlboro and they have a big game tonight. But they are a little banged up and can't afford to lose anyone…all hands need to be on deck. Tonight they will be looking for a not just a win…but a PROGRAM WIN!
9-

– They sent a message to upstart TRN that all glory goes though them. This is a dangerous group folks, Nicolini is going to be All Shore and Gabby Davis will start to dominate and Brady well she is trying to win the Most Improved award..
10-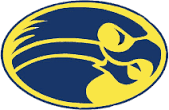 They have been quietly flying under the radar at 7-1. Green and Fucci have been lights out. They play hard and outside of the lost to RBC that have been perfect.
HOW OTHERS SEE IT…
NJ HIGH SCHOOL SPORTS REPORT  TOP TEN… http://njsportsreport.com/2016/01/10/sjv-leads-shore-conference-power-rankings/
NJ.COM SHORE TOP 10… http://highschoolsports.nj.com/news/article/1017046101778514747/shore-conference-girls-basketball-rankings-jan-6/   (as of  1/6/16)
David Prown's Power 10… https://prowns1.wordpress.com/2016/01/08/prowns-power-10-nj-girls-hoops-going-into-1816-games/  (as of  1/8/16)
ASBURY PARK PRESS TOP TEN… http://www.app.com/story/sports/high-school/basketball/2016/01/05/girls-basketball-here-weeks-top-10-through-12/78237004/ (as of 1/5/16)
SHORE SPORTS NETWORK TOP TEN AND OTHER GOODIES… http://shoresportsnetwork.com/girls-basketball-standings-and-top-10/
WEEKLY AWARDS
John Brown- Neptune High School
There is a reason he is one of the most successful coaches in the state. No matter what his roster looks like, they do two things. Play defense and play hard. His team defeated B North rivals  RBC   and Colts Neck on the the road and  then went on the road to play #2 NYC South Shore and lost in OT. Right now John Brown is making a real statement for Coach of The Year
Dezzy Allen- Junior- Neptune High School
She wins the Award for the third time in 4 weeks. Allen had a once in a life-time week. She started out with a 32 point 14 rebound game against Colts Neck which included 24 points in the 4th quarter in a road win. Then she lit up TOP 15 RBC for 30 points and 13 rebounds. Finally she had 19 points and 11 rebound against  NYC #2 South Shore. Right now no player is more dominate. 
FAITH MASONIUS – MANASQUAN HIGH SCHOOL
20 points and 9 rebounds, a game tying shot and she did it all against the best team in the state and maybe the Country. Faith Masonius wins the award for the 2nd time and my guess is it won't be the last. She has been sensations on the biggest of stages against the best of competition.
TEAM OF THE WEEK- 
ST JOHN VIANNEY HIGH SCHOOL
They beat Manasquan in overtime and then less than 24 hours later go on the road to beat Christ the King. Anymore questions about who is the master of developing players and challenging them every step of the way?…By the way D1 guard Kelly Crouch still has not play a game….not a good thought for Shore opponents.
COMMENT-
What did Marlboro, Neptune, Rumson  and SJV prove this week? …it's a far better experience for all when teams play quality competition. I do not believe it serves anyone's interest to play competition that is not challenging outside there conference. This week RFH played a rebuilding Holmdel. This game was unavoidable because it's a conference game. But what has RFH done all year to off set such games? They have played maybe the best Non Conference schedule in the state. SJV and Neptune for example went to the extreme this week. In playing Top Teams over the weekend with little time in between. Marlboro is the most interesting all. They have played maybe the 3rd best non conference schedule and remember they do not have an elite roster. It clear the coaching staff is more concerned about development and challenging their kids than wins. But it is risky business for a school like Marlboro, why? Because they are doing all this before the State and Shore cut off date of having to be .500 to join the party. It's a real tribute to those Marlboro kids and that coaching staff. Folks its not just about winning sometimes. These game do a few things. First they create real excitement for fans. Next its a chance for players to really challenge themselves. Finally these games attract college coaches and media attention. Competitive games are healthy and more importantly are a real measuring stick for kids, schools and coaches.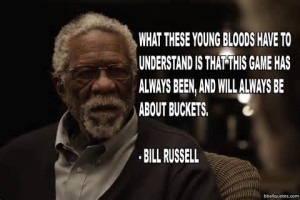 *coaches the shooting maintenance program will run to the end of the your season. Please encourage your kids to take advantage of the program…we all know kids do not get enough shots up during the season.
UPDATE…POINT GUARD SCHOOL TODAY….4.30 SIGN UP AT THE DOOR!
* KILL SPOTS
* CORE STRENGTH
* FULL COURT SHOOTING