Next Week we will announce our first HOOP GROUP Postseason Awards. The DEFENSIVE PLAYER OF THE YEAR AND ALL DEFENSIVE TEAM. There are a few things that you need to know about how I went about choosing the ALL DEFENSIVE TEAM AND DPY. First you must understand that I believe with all the Newspapers, bloggers and coaches awards that are out there. There is no reason for me to share the wealth. If a young lady is a good defender trust she will be acknowledged somewhere for defensive performance. For this reason I choose who I believe are the top defenders in the Shore Conference. I WILL NOT SHARE THE WEALTH When you talk about The All Defensive Team, the first thing you must discuss is winning. Great defenders change games on the defensive side to the ball. But it must lead to winning and great defensive players must show up late in games. Opposing teams must fear great defenders and those great defenders must have a edge to their defensive style that fuels their teammates.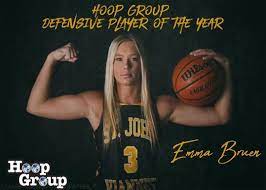 When it comes to picking the All Defensive team their are a few things you must know. I will not add a freshman to the team. Call it old school or whatever, I believe Freshman have time to prove they deserve to make the team down the road. When things are even and I have to choose between a player the senior always gets the nod when all is equal. Next I do not play politics when choosing my teams. Most of the best players in the state train with me, so I do have a good feel for most. But I want to be very clear about this. That has nothing to do with this season. It's how you performed this season that is all that matters. What a player has done in the past has no bearing on this season. I simply do not care about a players history or reputation. I take these awards very seriously. I know how winning one of these awards can create buzz for a kid and certainly help in their recruiting process. I 100% KNOW THE POWER OF MY WORDS. I do no seek advice from anyone in making my choice. When I have a question about a players character or behavior, I always call that kids coach and discuss it. Finally you must understand nobody on god greens earth watches more tape than me. Folks the video does not lie…. the state tournament is not factored into my decision making.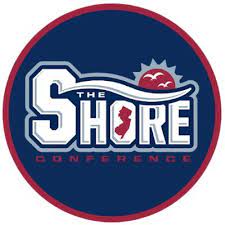 Was the Player a good teammate?
Did that Players defense remain consistent throughout the year?
Did the Players defense make a major difference in a big game on a big stage?
Did the Players defense dictate and set the tone for their the team's defensive presence?
Did the Players off ball defense disrupt opponents opposing best offensive players?
Did the Player guard the other team's best offensive player straight not needing help?
Was the Player vocal and a quarterback on defense especially late in games?
Was the Player versatile and able to guard multiple positions?
Did the Player make a game defining defensive play during the season?
Did the Player rebound on the defensive boards and this is BIG!
Did the Player get deflections and tips?
Did the Player bring physicality to the table WITHOUT FOULING?
Did the Player break up plays in Transition?
Did the Player limit an opponent touches?
Did the Player understand their ROTATIONS?
The number of steals a player gets…it's when, how and who they get them against that matters
Coaches bragging about a players defense on one night
Reputation as a defender in the past
Only excelling at one phase of defense.
NEXT WEEK WE START!