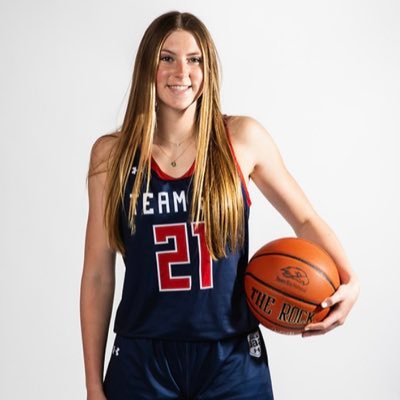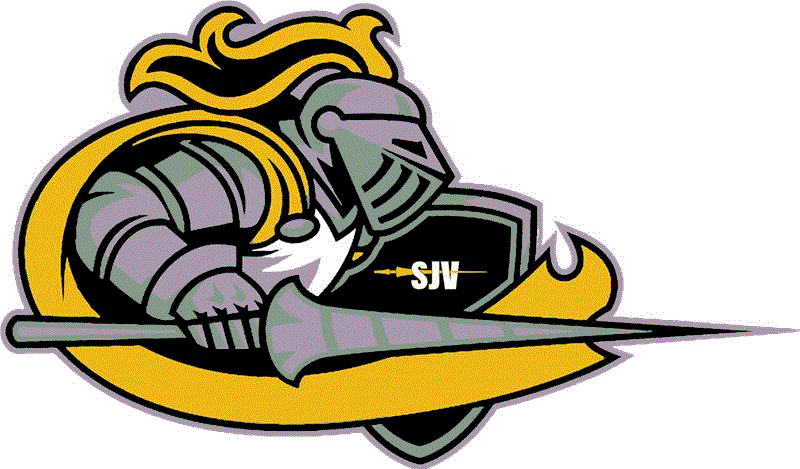 A few things are going to happen during the July recruiting period. Coaches will be out for the first time in over a year. Kids will play with more energy and excitement than ever before. Parents and fans will be in the stands watching and cheering. The hotel lobbies will be packed with strangers becoming friends. There is going to be a rebirth of AAU basketball. There also is going to be a coming out party as well. Because college coaches across the country are going to realize Janie Bachmann is one of the best guards in the 2023 class. One of the biggest things everyone will discover is Janie Bachmann is a game changer for college coaches across the county.

She is long, tall at 6 feet, skilled, tough and a nightmare matchup any time she set foot on the floor. You try to match her up with guards and it's a blowout. Coaches please stop trying, because of her ability to put the ball on the deck, get on the offensive boards, post up and physical play, just overwhelms guards. It's a crime to try and matchup guards against her. To be honest…IT'S JUST NOT A FAIR FIGHT. You try to put size on her and it becomes a mismatch of embarrassing proportions. That's because of the elite handle and quickness to the rim. But more importantly she FINISHES EVERYTHING or drops sweet tasty dimes to her teammates. You lay off her and she drains three's like it is a birthright. The fact of the matter is Janie Bachmann is a Nightmarish matchup. In a word she is the ultimate "problem". That's because she has seen, faced and been around the best competition one can see at the high school level.

Everyone knows at SJV nothing is given. It's the home of young ladies with a massive competitive nature. It's a place where you are challenged every day. There are no days off at SJV. It's survival of the fitness. There are no promises except one. YOU WILL GET BETTER. Janie Bachmann everyday for two years has done battle with Madison St Rose the State Player of the Year, Katie Hill now at A-10 U of Richmond, EMMA BUREN now off to D1 Central Conn, Ashley O'Connor one of the best guards in the state. She has played against every single top team and player in the state of New Jersey. It's for these reasons the 6ft combo guard has a competitive nature that allows her elevate her game. It's why these days Janie Bachmann looks like a Power 5 player and a high major future superstar. Yes, she is that good.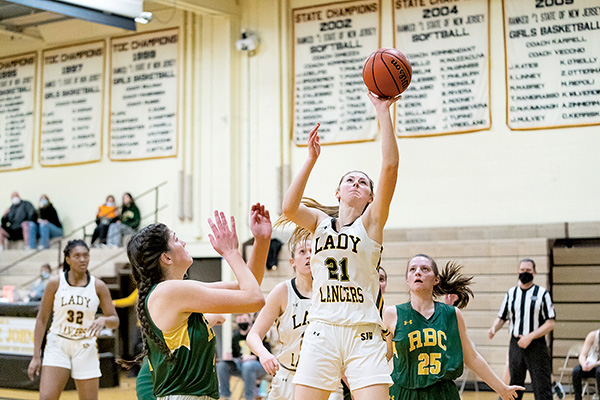 They say hard work beats talent. But what about when the talent is a gym rat? What about when the talent's body fills out because they live in the weight room? What about when the talent is coachable? What about when the talent has a IQ that is off the charts? When the mental toughness is like steel? When the attitude and body language is perfect? What do you do? Well in the case of Janie Bachmann you pray that you can sign her one day. You pray that your program is the one. Bachman is a honor student. Her grades are good enough for Ivy and Patriot schools. What does that tell you? Janie Bachmann is somebody you can count on off the court and on the court. That's because she is the total package. A winner, everything this kid touches turns to goal.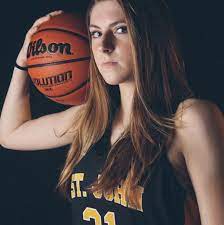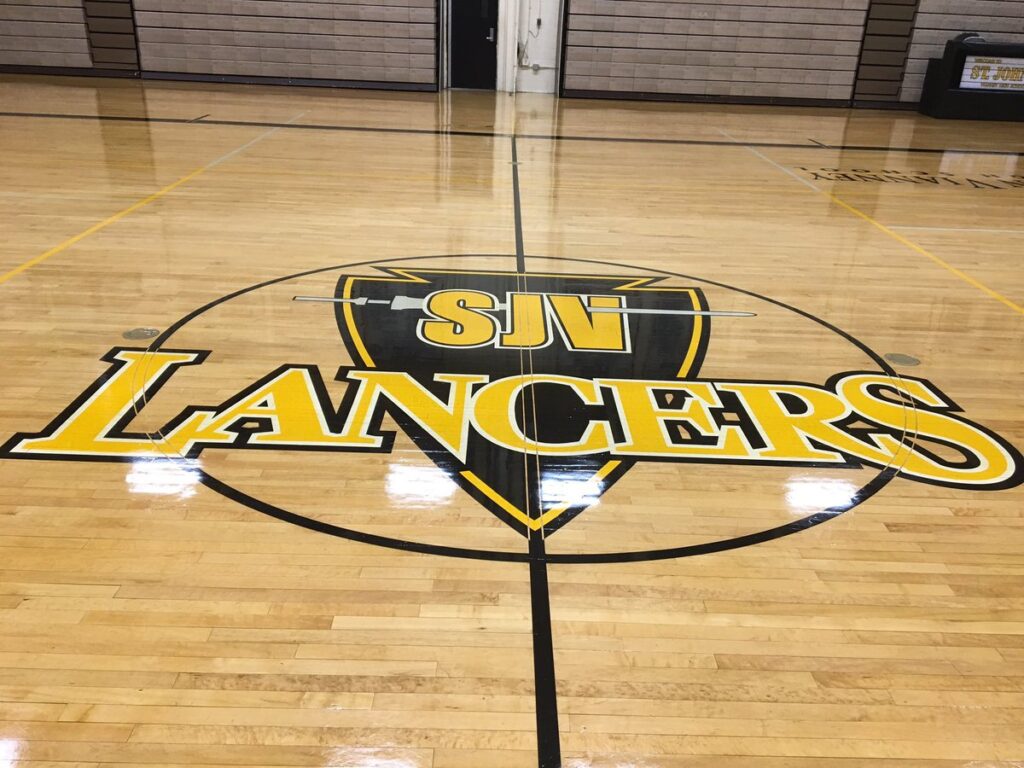 Last week at NBS camp some of the best guards in New Jersey took their best shot at Janie Bachmann. They tried everything to no avail. She was simply to big .. too strong and too good. Soon every coach who watches her play this July will be dreaming of all the ways they can use her on the court. That's because her Versatility is mind blowing. She can guard point guards, forwards and wings. She can play the point, wing or forward positions at an elite level. She plays for one of the best coaches in all of America in Dawn Karpell. Ever heard of a SJV player go to college and not shine from Day one? Nope it's in the SJV DNA. That's why this July we will be calling Janie Bachmann the most complete combo guard in the 2023… because game and size matters! MISS BACHMAN HAS BOTH AND MORE… just ask any great player who has matched up against this spring…coaches here now the lesson ends💪🏀