It's been over a year since players have played a game in front of college coaches. It was the first time coaches got a chance to see their favorite recruits live. You would think everyone would be feeling the pressure. Well if you ask me it certainly didn't look that way. In fact there was a clam I have not seen in the summer live period than I have ever seen before. It was almost like everyone was saying take you time we have time. Where was the selfish play? Where were the crazy parents, where were the seniors in panic mode? Where were all the kids changing teams, complaining about playing time. Nope, it was almost as if everyone said let's just take our time and enjoy the ride… if you ask me it was a GREAT LOOK FOR AAU BASKETBALL
The first 4 days of the live period saw some real surprised and some kids set the table for the next round of the live period starting tomorrow. There certainly was no bigger story than the Philly Rise winning what I will call the EYBL bracket in Kentucky. We saw the best player in New Jersey once again but on a show. Madison St. Rose once and for all proved she is the GOAT. She was simply on a different level than everyone else the first 4 days. Her fellow shore star Justine Pissott proved why she is the best wing in America. Pissott in the championship game blew everyone away with total Arsenal of weapons. She put on a shooting show from three point line, like only she can. The two Shore star were simply too much for a game Exodus team. I get the feeling we are going to see round three between these two before the summer ends.
The Masonious Belles won the I16 Platinum Bracket chip. The Belles who are in a word are loaded. Showed the power of team basketball and talent. They shared the ball and played stiff hard nose defense. One think is clear Jada Lynch will one day be a NJ STATE PLAYER of the year candidate. The 2026, 7th grader had 19 points in the semi final game. She was beyond good for a player of her age on such a big stage. Erica Disimone once again proved the bigger the game the bigger she plays. She was wonderful in the Championship game along with Casey Piror . The two were masterful in controlling the action offensively all 4 days. Casey Prior has just been lights out. But it's CARLIE LAPINSKI , KATIE COLLINS and CAMRYN GARDNER that really make this team different. All three are talented players over 6ft and plan on wearing D1 uniforms one day. The entire Belles team were right on point. Molly Kelly proved she is the ultimate floor general and Riley Giadano once again proved the little things matter. The Belles blew though the competition all 4 days and never looked back. They certainly are going to have tons of coaches paying attention… when your good that's what coaches do!!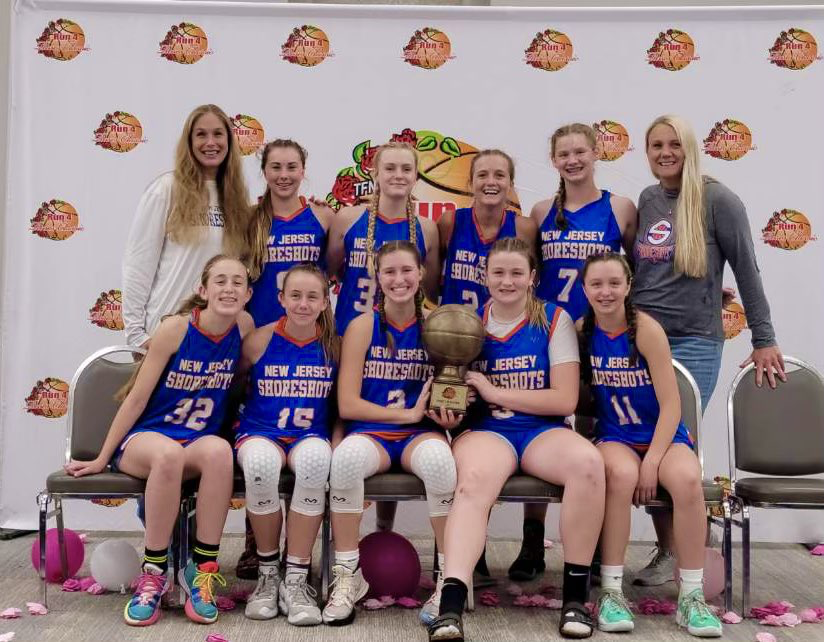 The 2025 Shoreshots are just the real deal. They won the Gold division or as I call it "the bracket from hell" chip in style. In one of the best efforts they could have prayed for the team looked unbeatable in the final. In every phase of the game they get a A++. The Shoreshots had college coaches watching there games and I'm sure dreaming of landing one or more of the future 7 D1 players. What was most impressive was every game the Carman Shoreshots played was against the very best 2025 competition. Each game was a total war… but it's what made it so much fun to watch.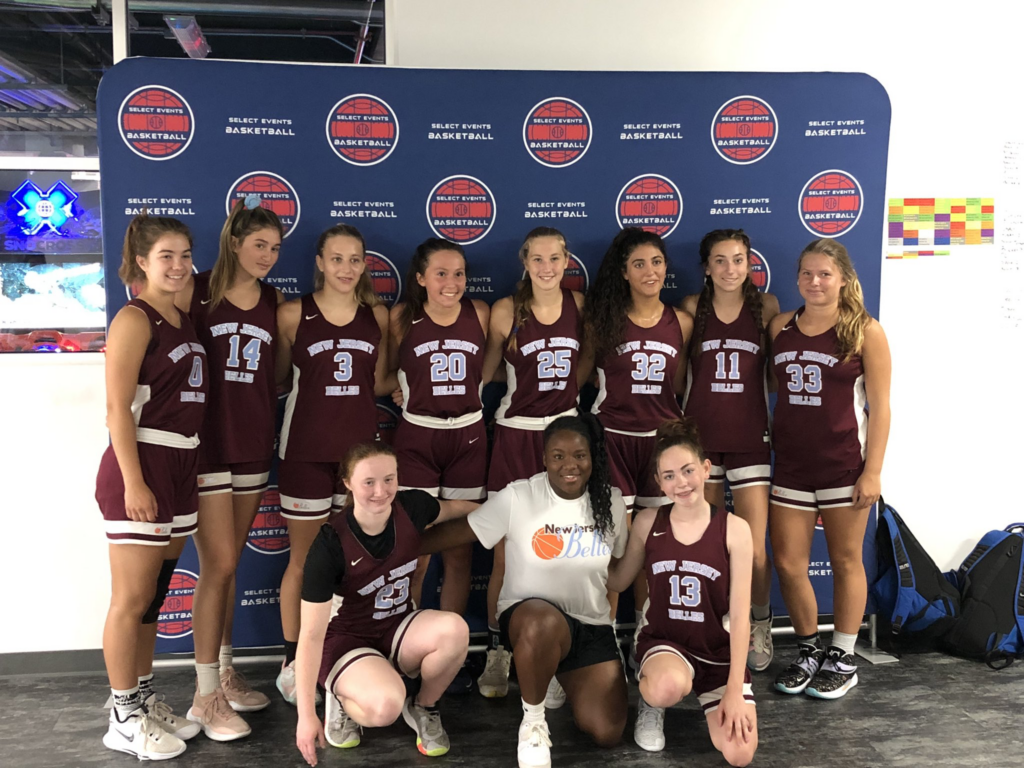 The Truhan Belles just may be the sleeper crew of the summer. They have a bunch of once highly thought of babies who have fallen off the recruiting map. Well coach Truhan is not called the Bill Parcels of coaching for nothing. He is the king of turning around programs and kids and he is at it again. His team playing in the top bracket at Spooky Nook u16 went 4-1 and their only loss was a double OT loss to the Comets 55-53 in game one as Ariana Torres and 7th grader Charlotte Bradley were defensive forces that brought the Belles back and they almost pulled off one of the biggest upset of the early July period. Game two the Truhan Belles 61-33 W over the U17 Storm. Avery Tonino of Howell 25 pts 6 threes. Molly Bodnar was a defensive presence in the middle and finished with 14 rebounds. But it was Game 3's win over Maine Select that made everyone sit up. In the 44-41 win Julia Grodzicki and Rylie Drahos reminded people they were once 1st Team All Freshman before Covid entered their lives. Both led the way led offensively. While Rylynn Orlando played a complete game. The best player on floor in game four's 53-42 Win (NEPA Elite) Rylynn Orlando and Rylee Drahos put on a show on both ends for multiple coaches watching. Game five 48-46 W (Mid-Atlantic Magic ..undefeated in pool play at the time)Megan Gentile saves her best game for last…she starts it with the first 9 pts of the game then drops a dime to super rising freshman Caroline Polloway at the first half buzzer Alexandra Locoupolous then scored 10 of the last 12 points to bring the Truhan Belles back from a 7 point deficit. The game ended with future D1 guard Megan Gentile stealing the ball and dropping a dime to Rylee Drahos for winning layup at the buzzer. Alexandr Locoupolous was magical all game and Drahos was a highlight reel all week!! The unselfishness and competitiveness was off the charts. Mr Parcels and his team will be in AC and guess what… as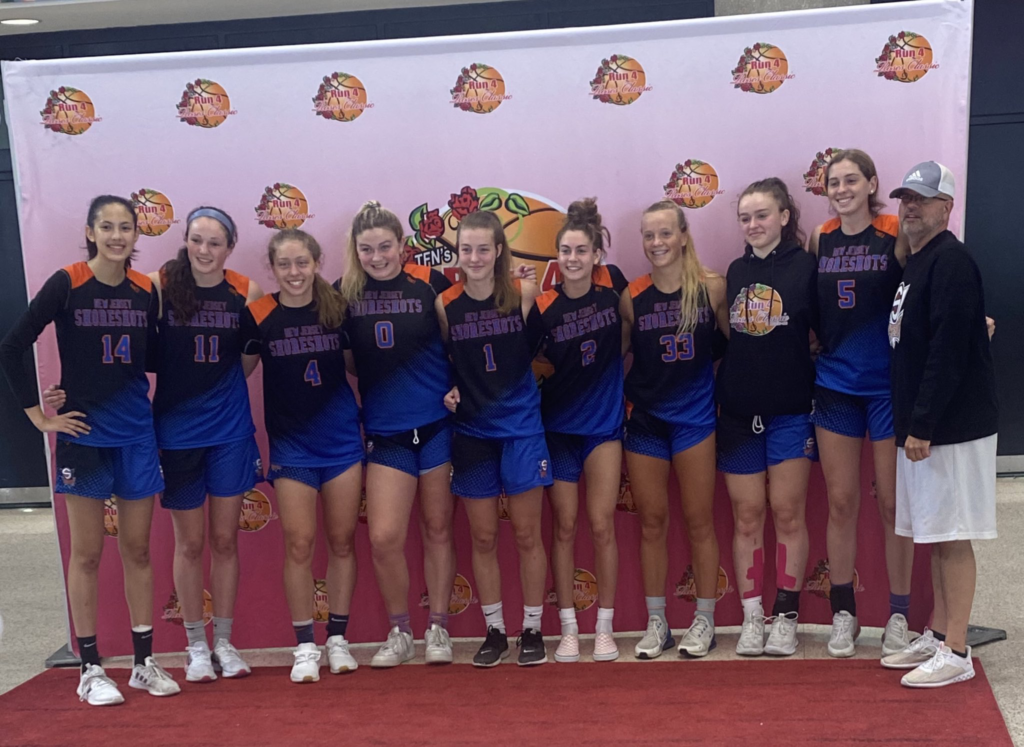 The 2022 Shoreshots U17 HGSL had over 100 coaches watching there games for good reason. They played in a killer bracket m, stuffed with talented D1 rosters. Former D1 coach Bob Dubina's team went 4-1, there only lost coming at the buzzer. They came back from down 12 in there final game to win a barn burner. There were no cake walks in this bracket. Cracklings Rosie Socomoglio was insane all 4 days. Forget the shooting. It was her defense and big shot making. Katherine Martini was terrific all 4 days as was Abby Ferguson. Ashley O'Connor had three teeth knocked and refused to sit out. She played all 4 days in pain but proved she is different. I guess it's a SJV thing. But the story of the team has to be Emma Carman because she was off the charts all 4 days. In a word she was magical. Coaches were buzzing and some of the names that have expressed interest even shocked me. I can assure you they are going to shock Emma. Now the question is can she bring that to Atlantic City. I do have one bone. Please stop saying Emma has come from nowhere.it makes a great story except it's no true. Emma Carman was considered a Top 5 freshman in the state entering high school. So let's slow our roll on that one. It was a total team effort by the 2022 Shoreshots and more importantly everyone showcased perfectly. How good you ask? I say every single player will get a D1 offer at some point!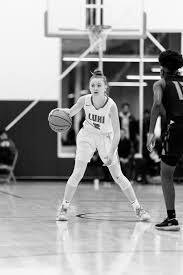 Reports out Indy where Team Rio were at, went like this. Big time schools were the name of the game. Power 5 and High majors everywhere. Makayla Blake's was sensational by all reports. One coach told me she is U Conn good. Those are strong words but I can tell you this…classy family and classy kid with this much talent sounds U Conn good. A better story tho just may be Emma Von Essen showing as you been told by a certain person… was showing out in a big way. On the last day she 16 points.. 4 three's and a bucket full of dimes. The future D1 has had to beat the odds .. no high school season for almost two years. But have no fear Emma the cream always rises to the Top. Georgia Heine, well she according to one coach "we will start for every time in the Ivy or A-10" and she should know know because she is a Top asst in the Big East.
Janie BACHMANN well mid majors I told you a year ago. You time unfortunately has sailed along. BACHMANN had a monster start to July. Her teammates Julia Cosentino showed out with 25 points in one game and then 5 threes in another. But 2023's are going to be heavily visited. By coaches the next two weeks… why not there ballers
I mean she is Mary Beth Chambers and her team made it to her bracket finals in Kentucky. To see this team today after 3 Months with Coach Chambers . You can only shake your head. Sarah Hughes has been nothing shore of great in recent weeks and continued that the past week.
MVP-MADISON ST. ROSE… Philly Rise
Justine Pissott… Philly Rise
EMMA CARMAN… 2022 U17 Shoreshots
Janie BACHMANN… Team Rio u16
RYLYN ORLANDO.. JT Belles
Rylee Drahos…. JT Belles
CASEY PRIOR…. Masonious Belles
CIARA NORMAN. Lance Miller U17s
ROSIE "cracking" SCOGNAIGLUO… Shoreshots HGSL U17
MAKAYLA BLAKES…. TEAM RIO U17
Emily Cavanaugh.. 2025 Carman Shoreshots
ISABELLA ASENCIO…. Empire U17s