There will always be very talented players missed in the recruiting process. While the men's game has turned recruiting into a science, the women's game is still growing. It's one of the reasons I try to educate parents, coaches and kids how the process works. You have often heard me tell parents and kids be careful taking advice from people that have never coached in college or been involved in the recruiting process. Some environments make it very hard for a player to get noticed.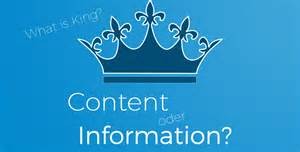 I believe when a player plays for a low profile AAU team or a low profile high school team. They must find ways to put themselves in environments to build creadiabilty. If a player plays on a low profile high school team. I believe they must try and find a high level AAU team. The reason is because when a player does well at a low profile high school team, theirs success is often dismissed. College coaches, fans and media will point to weak or lack of competition. But when a player joins a high level AAU team and plays well.  College coaches then will give value to those high school games even against weak competition. Last year Central Reg Katlin Kuster was in a tough spot. She played for a low profile AAU TEAM AND HIGH SCHOOL. But she switched her AAU TEAM and joined a higher profile team. She also trained at NBS in order to raise her profile. Most were surprised when they saw how good she was. But truth be told, she was a D1 long before joining NBS or changing AAU teams. What she did was simply raised her profile. She later signed at Mount St. Mary's.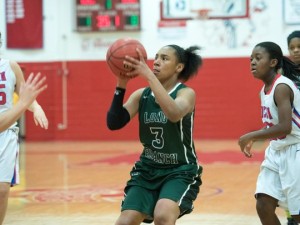 Last week I had a conversation with a D1 coach regarding Che'kasha Andrews of Long Branch. I have personally seen Andrews in the gym against some very talented players moving on to D1 from the Shore. I can tell you as I told this D1 head coach. She is as good as any of them…THIS IS A FACT. But Andrews has been in a tough spot. Let me explain why. I saw Andrews two years ago for a few days at the NBS camp and she was outstanding. But the problem is I rarely saw her after that and she played for a low profile AAU TEAM. I often had coaches ask how she looked at NBS. The problem was she trained locally, so there was no video or measuring stick for coaches. I did not see Che'Kasha Andrews, play once last season… Not once. It's the only reason she was not on My 1st or 2nd All Shore Team. But if you noticed everyone that saw her play put her on their 1st or 2nd team. Trust me that is no mistake, she is that good, based on the few times I saw of her play. Last Friday I had a D1 coach ask if Andrews would be at the Top 100. I told him yes and that he would not be disappointed with the tape. So I called Chi Kasha Andrews dad and asked her to skip the Sports Zone Banquet. This event is a big event for all shore players. It celebrates a young ladies season. In this case it's even bigger because Andrews GOT NO LOVE most of the year. It's tough to ask a kid who paid for the event and who is finally being honored IN FRONT OF HER PEERS to skip such an event. So when the D1 coached called me Saturday and told me he did not see her. I had to explain the situation. Che'Kasha Andrews, is in my opinion a D1 player and if she was on the boys side…a player with her level of talent .. WOULD NEVER BE MISSED.
Two weeks ago the Georgian Court staff called to tell me Katlin Lister may attend their school. They asked me my thoughts about her. They believed the talented soccer/basketball player would be a major steal for their program. When I told them I had seen Lister at Academic Elite and it was only time I had ever seen her; they were surprised. But I know this, that one time …she was very good. But I had no idea who she played AAU for or where she trained. Lister is a great example of beating the system. She despite her situation was still able to get the attention of college coaches. It speaks volumes to her talent. If you look at most ALL SHORE TEAMS by media… She is on them, but yet in most college circles she is virtually unknown…NO WAY… this happens on the men's side.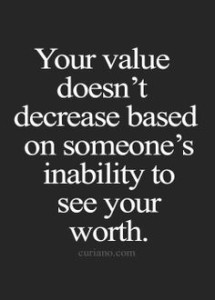 I believe when a young lady is on a low profile High School, they must think outside the box. They must train in high profile settings, play for AAU TEAMS that play against high level competition and gets high visiabilty from college coaches. They must attend College Elite Camps and attend any event where a college coach will be in attendance. The road for kids not at high profile schools is much harder..but it can be done. Let me give you a few examples. What do Sara Olson, Tori Wagner, Haley Unger and Ellen Dougherty all have in common? They all attended low profile High Schools where rarely would a college coach, attend a game. All were total unknowns by college coaches. But what did they do?  They  choose to go play for the Mary Beth Chambers Hawks AAU team. This raised they profiles and competition level at the same time. It also led to free D1 college educations. There are many examples of kids doing this as well. But it's not the easy…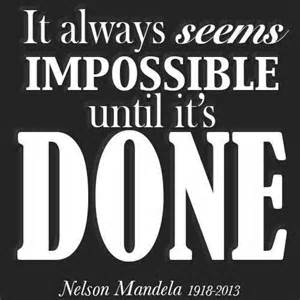 Often players in low profile high schools can't find a team that gives them that visiabilty and high level competition. It's when this happens were kids and parents get frustrated. The kid wants the competition and parents are willing to make the sacrice. But they can't find a higher profile team. My advice keep searching, find high profile training enviroments and build name recognition. It's not easy but it can be done, even when the odds are stacked against you.
Update- NBS STARTS MONDAY APRIL…SPOTS ARE AVAILABLE STILL AS OF TODAY.