The fall is rapidly coming to a close with the 2017-18 season right around the corner. Like every year we have learned so much. We know what players have made improvements and which team appear ready to step up. We also know things never go as expected. But there are some great story lines leading into the high school try-outs next week.
I always say the hardest thing in sports for a kid to do; is to show up everyday. It sounds easy, but the Lola Mullaney's, Rose Caverly's, Dara Mabrey's and Tori Hyduke's of the world are hard to find. It's why you never know what to expect going into a season, because not everyone is 100% invested until the season starts and that is not always a recipe for success. There are kids with one foot in, half a foot in and in some cases none at all. But this fall there where some real story lines.
One paper, St. Rose appears to be the team to beat. New coach Mary Beth Chambers has thrown out all the drama surrounding this program. She has made basketball fun again, for the St. Rose team and community. But will that result in a championship. She has a lot of talented untested players. She has dropped a few non conference cupcakes, to beef up the schedule and is still actively trying to add more competitive games to the schedule. This know doubt is a welcome change to St. Rose but may result in a few more losses. There is a good chance St. Rose will start the year at the #1 spot in the state. But remember RBC is loaded with talent that can match St. Rose.
Manasquan  no question will be a contender this year. Dara Mabrey looks Player of the Year good. Lola Muallaney looks like a Top 5 player in the state. Faith Mansonius is looking to have a bounce by year. This all adds up to what appears to be a great season ahead. The issue I saw this fall was there lack of dept and the chemistry at times was not right. The fall is the fall, but these are real issues.
Manchester high school showed flashes this fall. They also get to major boost to their program. Asbury Press All Shore Dokata Adams appears to be ready to go after  her ACL injury and Freshman of the Year Karmeri Reynolds has been a gym rat all fall. Now throw in the most talented player to hit the shore in a decade Destiny Adams and Morgan Bustman and guess what? Manchester could be the team of the future and the best team in Ocean County. But how dangerous are they right now? That's the real question, they are still a untested young team.
There are a few teams this fall that are a mystery. Middletown South, once again did very little in teams of competitive play in the off season. They had many players injured and appear to following a very familiar script. But they are upper-classman now and it will be interesting to see if that makes a different. Their were clearly leadership issues last year. So who will lead them this year and can they overcome their lack of competitive comp. This could be a defining season for this Middletown South group.
What can we expect from SJV? We know Coach Karpell will play the most competitive schedule in the state. But she lost a huge part of the puzzle in Kimi Evans. Can Sara Furch help soften the blow? SJV played as a group for the most part outside the shore area. Unless you made the trip to No Boys Allowed, you saw very little of the Lancers. The big question is can Sara Karpell, Jada Bonner and Maddie Doring be a big three. Because if they do step up, SJV can be special.
What about the Player of the Year? Well this fall two players were the clear cut favorites. Rose Caverly and Dara Mabrey, were head and shoulders the two best players this fall. Both will be trying to lead their teams to a SCT. The winner of the SCT just may be the winner of Player of the year.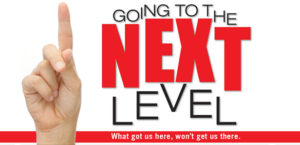 There are some real up and coming teams. Howell is adding a very talented group of babies and could be the sleeper group of the year. They had a surprise  season last year and with the new additional talent could take another step. Donovan Catholic has the pieces but have come up short on the big stages. Now they are a year older, this could be there breakout season. What about Red Bank Reg? John Turhan now is the head coach. He has a history, of turning programs around. He has a future D1 player in Chole Teter. Now the question is can he create some gym rats and year round players. This could be a big hire for RBR.
Colts Neck has Cam Foltz appears back and ready to go. She had a number of 20 points games in the fall league and at times looked like the #1 rated 2020 player many believed she as before her injury. Cara Vople, looks like she is ready to have a monster senior year.  Colts Neck could surprise a lot of people this year. Barnegat and last years Coach of the Year Tammy Nicolini were a big hit last year. They are looking to build on that  great season. The "big tan" Shannon McCoy, will be trying to move into superstar status, after her breakout season from a year ago.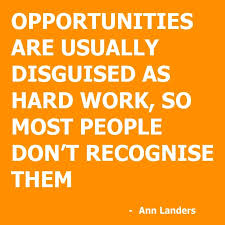 We are 5 days away before it all kicks off, I will have a better idea after this weekends Boot Camp, when I will see some kids I don't know about. I will get you my first Top 10 after I get a look at everyone this weekend…Its been a interesting fall and its all about to get started…I CAN'T WAIT
UPDATE
THIS WEEKEND THE BOOT CAMP KICKS OFF THIS WEEKEND..
UPDATE–