Yesterday I was looking at website's of AAU teams. It amazing to me how any team  playing in the live recruiting period does not have a website. College Coaches love when you they don't have to work hard to get information. When teams don't have websites it a real red flag to me. But yesterday I ran into the best team page I have ever seen on a AAU website, it also tells me somebody is willing to work hard for those kids…THE CENTRAL JERSEY HAWKS SHAW LIGHTING are cutting no corners.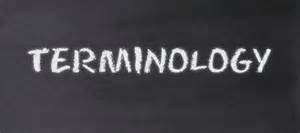 Before I start I would like to clear up a little terminology. When I say a player is a lock Division one player that means a player has a offer on the table or will have multiple D1 offers at some point.
When I call a player a GYM RAT,  that player is constantly in the gym outside there comfort zone, seeks outside competition and there work ethic is bigger than there ability. These players will be better in college than high school and can play a level up HIGHER than there recruitment. I believe you build programs with gym rats…they have a added value recruiters do not get to see. Gym Rats are tough to find as all coaches know.
http://lightningshaw2017.wix.com/home#!roster/c1ktj
This website has player highlights and their summer schedule…impressive! This site offers college coaches a wealth of information.
COACH- DOUG SHAW (R)
I will tell you is this…the Hawks/Lighting have a passionate coach, who is hell bent on promoting and developing his players. Doug Shaw is the head coach of Holmdel High school, where he is trying to put his team on the map. Shaw's teams play with passion and always play with energy. He has put together a very interesting and promising group of kids, for his AAU team. They play hard, are responsible and are excellent students. His energy and desire to see his kids excel takes a back seat to no one! His players not only respect him but love playing for him. Doug Shaw has developed a reputation for teaching and being a real mentor to kids….think that's easy to find in AAU?
TALENT BREAKDOWN
DIVISION ONE LOCK PLAYERS–(0)
Special note– this team has 2 DIVISION ONE  fence sitters.
GYM RATS– (0)
MAJOR COLLEGE PLAYERS-( 0)
There is real talent on the Central Jersey Hawks Shaw team. The have a number of players who in there own right at stars on there high school teams. They have size, quickness and athleticism up and down the roster. There is no question many of these kids will wind up on a college roster. The only question is where and what level. There is enough talent on this roster that academic schools along with D2/ D3 schools would be wise to spend a lot of time watching. There are two players on this team with D1 potential as well.
PLAYER BREAKDOWN
SAMMI BECERRA- St. John Villa High School-5'7″- Guard
I got a chance to watch her play recently. She is a talented and very competitive player. St. John Villa high is a high respected program on Staten island. They is no question this young lady will be gather interest this summer from college coaches. I like what I saw in the little time I watched her.
ASHLEY TONER- Barnegat High School- 5'5″ Point Guard
I flat out love this young lady. I believe she has all the tools to be a exception player at the next level. Her quickness, scoring ability and toughness are all major assets. They is zero question HIGH LEVEL D2 AND D3 schools should be begging for her services. This is a classic case of a young lady suffering from lack of exposure. Check out the stats she put up last season. She has lead her high school team in scoring since day one. Her 90% free throw shooting is one of the best in the state. This my friends is a monster steal for any Top 10 type D2/D3 school.
MIKAELA McGARVEY- Rumson High School-5'10-Guard
I love guards with size, length, and athleticism. But when they can shoot the ball they become special. I believe McGarvey is a potential D1 player because of these skills set. But what I really like about this young lady is this…she has practiced for 3 years against ..ready! 11 D1 players everyday. There is zero question if she did not get hurt last season, she would have been in the RFH rotation. There is no question her upside is scary. Her ball handling skills have clearly improved watching her play this spring. But her biggest improvement just may be her confidence. She will only be a JUNIOR and that makes her very interesting.
HAILEE PORRICELLI- Freehold Twp High School-5'5″- Combo
It was not long ago, I thought this young lady was on her way to stardom. If not for 2 knee injuries Hailee Porricelli just may be a star in the shore conference. But after watching her this spring….I was shocked how tight her game looked. She buried jumper after jumper. She reminded me, she is still a knock it out shooter that opponents cannot sleep on. You can tell this young lady has matured and you can also tell that one day a college coach is getting a player who GETS BUCKETS. The ball handling has improved and this kid just may not be done writing her future…COLLEGE COACHES DON'T SLEEP.
ABBY ANDERKO- St. John Vianney- 5'8″- Swing
Now you have to understand…I HAVE SEEN HER AT NBS. She is a classic under the radar SJV player. To say she plays hard is a all time understatement. Now throw in the fact that she is a one of the hardest workers and nicest kids I know…PERIOD. I can assure you that her practices in the last 3 years have been the best competition she has faced. Abby is a tough and physical player. But her quickness will catch you off guard. Her competitive nature and ability to defend are also major assets. Now if you are a high level academic school, here is some serious advice for you….open up the vault for this young lady…you can't go wrong and don't make me say…."I TOLD YOU SO" COME NEXT YEAR!
MAUREEN COAKLEY- Red Bank Catholic- 5'10- Forward
I will never understand the lack of respect this young lady receives not just from me ….but everyone. She players for a Hall of Fame Coach in the best conference in America. She has been named to the ALL Division and All Shore Teams. She has out played current and future D1 players. She is a walking double/double. She is a proven scorer, rebounder an defender. So what's the problem? Why is Coakley not a household name? It's simple we take her for granted. She is a classy and loyal  kid. She is a great teammate. I believe as she continues to improve her play away form the basket…her stock will rise. She has real D1 potential….lets hope she has a full recovery this summer….until then coaches heads up!
MeMe PATERNO- Red Bank Reg- 5'10"- SWING
I love her passion for the game and desire. She has played the highest level of AAU basketball in the past. She has already been a captain. She is a top student and clearly a program kid. She has nice size and a willing desire to be coached. This will serve her well for years. There is no question this is a young lady who wants to excel…. if given a real chance I believe she would be an asset to any program.
QUAYNIECE PAGE- Neptune High School-5'5″- Point Guard
She is lighting quick with some of the quickness hands you will see. She has the ability to break down opponents off the dribble or in transition. I love her passing skills and ability to find shooters. Now thrown in her ability to guard and you have the makings of something very special. She is strong and one of the most competitive kids you will this summer. I believe she will come into her own next season at Neptune. Here is a young player under the guidance of Doug Shaw should have a banner summer.
ABIGAIL KELLY- Rumson -Fair Haven- 5'9″- Forward
You look at the body and the length and you see real potential. She has been in the background like so many other talented players at RFH. But she has played against so of the best players in the state…everyday at practice. This summer she will be given a chance to really show her abilities. I believe with confidence and a willingness to get in the gym and she could surprise a lot of people. She is quick and her is something everyone should be attention too…she is not afraid to give up body. I watched her this spring and was surprised by her physical nature…this is a wait and see type kid who may just surprise us all.
MY THOUGHTS ON THE HAWKS-LIGHTING SHAW
I won't pretend this team is loaded with D1 talents or gym rats. But I will tell you that this group is committed to each other and the team. It is rare in AAU basketball. They keep everything in perspective and play first because they enjoy the game. The group is a happy one that loves and respects their coach Doug Shaw. I believe everyone single player on the is roster has college level ability. I believe every kid on this roster will someday play in college. While it is a low key approach towards aau…it is not low approach towards practice and development. They train together 3/4 days a week and play a competitive AAU schedule….Its a team well worth watching this summer….some real good stories may evolve!