10 days from now D1 college coaches will start the process of recruiting the 2018 class. It will be the first time they can contact members of the 2018 class directly. But by no means will September 1st be the end of the 2017 recruiting process. Many Division 2, Division 3 and yes Division 1 schools will be trying to finish up or JUMP START  their 2017 recruiting class. Today I will give you seniors without a school some advice. I hope you will listen.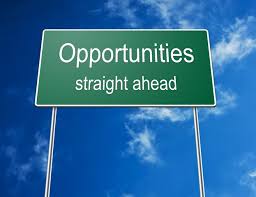 If you have dreams of playing college basketball and do not have a college yet…YOU  are disappointed and you are most likely hurting inside. You are most likely worried about your future. You are reading everyday how players have committed to schools and wondering if it's too late. There is nothing, I can do to ease you disappointment. All I can do is educate you. There is plenty of time to fulfill your dreams. In fact I would tell you that you have a great opportunity if you understand the recruiting process.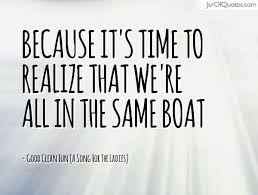 Many college coaches are in the same spot as you these days. They have lost their top recruits and are asking if they will find that player who can make a difference. That player could be you. Many D1 schools right now are facing reality, they will not be signing Jose Larkins for example or Dezzy or Christina DiCindio or Kimi Evans. These schools must now adjust their recruiting. They now need to find other players who can help their program.  They are looking for a player that was missed in the recruiting process. They are looking for that player who has developed over the summer. They are looking for that player who is talented but maybe was not show cased properly this summer. The player could be you and there is time as in lots of time to convince a school you are that player. DO NOT LISTEN TO THOSE TELLING YOU DIFFERENT.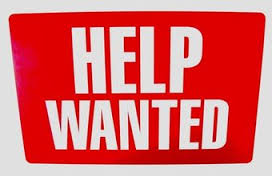 D2 and D3 schools across the country are now heating up their recruiting. It's this time of the year D2 and D3 schools do their best work. The schools at these levels are hoping and trying to steal a player better than their level. This is the time when  D2 and D3 schools have real leverage. The can offer a scholarship or a spot on a team to a player without a offer and hope to steal a future star. Because good D2 and D3 schools know that kids get missed, they also know that evaluation is king this time of year. If you are player without a school, and are wondering where are the D2 and D3 schools. Trust me that are now in recruiting mode like you can't believe. It's now that these schools are trying to do their best work. D2 and D3 schools in most cases recruit the ENTIRE YEAR…..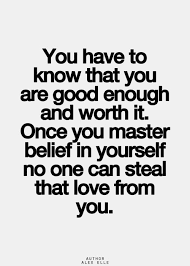 Now what should a player be doing without an offer? First stop listening to people who tell you, they have connections. Stop listening to anyone bragging out how they got somebody to college. Stop listening to anyone that shows you a list of kids they sent to college. BECAUSE IT HAS ZERO TO DO WITH YOUR FUTURE. Nobody has more connections than yours truly and if I cannot get you a offer though connections; neither can anyone else. What every player can do is be ready, when college coaches go back out in the fall. Let me explain something, most players rightfully so, have shut it down or have slowed it down since August. This is a grand opportunity for many kids. It's a chance to gain a real edge in the recruiting process.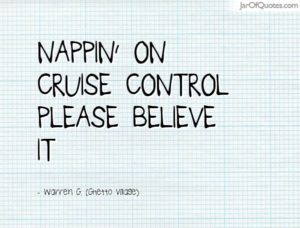 While many kids who have committed will not start to get back to work seriously for weeks. Those seniors who have been working hard all along will be further ahead of their peers, come the fall recruiting period. My advice is work hard and be better prepared come September. Please know many kids who have committed are on cruise control, most are not doing much more than shooting around and playing a little pickup. Trust me, I know the drill and see it every year. Many will be trying to protect their reputations and don't want to be in competitive environments. While many will not want to play during the fall recruiting period; to protect their reputations. MANY WILL PLAY OUT OF GUILT WITH THEIR AAU TEAMS.  This is a real chance for you, to prove not only are you as good but maybe better! September has changed a lot of young players lives. In most cases its because those players were fully prepared.
College coaches are allowed at open gyms at high schools this fall. So don't wait for the recruiting weekend to get in front of coaches. This is a great opportunity for seniors without a school, if they know how to put it together. First call schools such as SJV, RBC, St. Rose, Toms River North and other schools with heavily recruited players. Find out if and when they are running open gyms for college coaches. Once you know the answer, ask your coach to run an open gym on those SAME days at a DIFFERENT time. Then tell college coaches that your school is also running open gyms on that same day and encourage them to visit your open gym. If you play for a power house school you have a real edge as coaches will come watch your team. People this is huge, the open gyms are a major way to be seen in the fall. But you must be organized and know what the schools with heavily recruited players are doing. 
Many schools, this year will have players get hurt, thrown off the team, not meet academic standards or transfer before and after the season. The recruiting plans for colleges, change all the time. So please…please don't listen when somebody tells you a school is not recruiting your position or are out of scholarships. I can promise you almost every single school will lose a player at some point for a number of reasons. The recruiting process does not end, after the fall signing period….SO DON'T PANIC
Finally let me say something very important. If you don't have name recognition, you are in real trouble. You better start building it right now, YOU HAVE TIME, but the clock is ticking. Call, text, tweet and message college coaches on facebook for example. Because if they don't know you, then they won't come see you. You better be training in the right environment. That environment better have two main focus, you getting better and you being held accountable. I have said it a million times, the hardest thing for a player to do is SHOW UP ALL THE TIME. If you are a senior without offers, nobody cares about your excuses, they are no longer recruiting you based on potential. Now you are being judge by who you are TODAY….GOOD LUCK!
******IMPORTANT MESSAGE*******

The NBS dates and times have been posted on the main page. Please do not text me asking for a spot. You must sign up online, please make sure your information sheet is filled out correctly as it is used as a recruiting tool.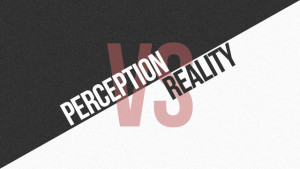 BALL HANDLING SHOOTING CAMP STARTS TOMORROW…if you have been told that your ball handling skills or shooting are not up to par…do something about it!