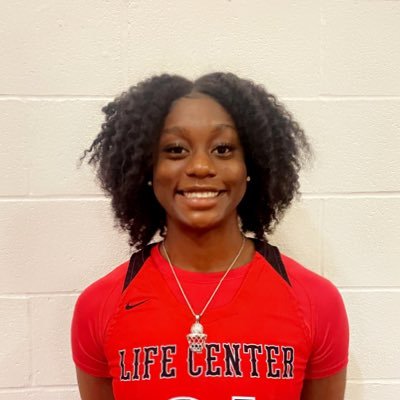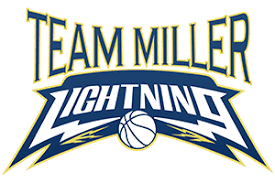 Tomorrow 96 young ladies will walk through the Hoop Group doors and into the most competitive basketball environment they will see all year. That's because the NBS SUMMER CAMP will be taking place. There will be players who are household names. There will be players who have committed to D1 schools. They will be players with D1 offers on the table. There will be some of the best players in the Tri-State area. In a nutshell over 50+ D1 players will be on hand. One of those players at NBS will not be a household name. But make no mistake by Friday next week. She will have established herself as one if the best players in the 2022 class. You see Ciara Norman is that good.
If there is one thing I know I can count on happening everyday. It's someone texting, email or calling me about how good a player is. In most cases I try to avoid that conversation. Only because history has shown me in most cases the ability of the player is exaggerated. So when I received a call from Ciara Thomas's mother one night, it caught me off guard. One, because for some reason I answered the phone when a number appeared that I didn't recognize. I guess you can say everything else was faith. Mrs. Norman told me her daughter was a good player. She explained her daughter had a ACL injury as a freshman and then Covid happened a year later. She explained that why nobody knows who her daughter was. But she believed her daughter was special and only asked if I would watch her play. The power in her voice moved me. Then her father an articulate gentleman got on the phone. Her parents are such classy people, I spend most of the time on the phone tying to watch my language and too often offensive attitude. Ciara's dad also told me the story of his daughter. He was not bragging but rather telling her story. All he wanted was for his daughter to get a opportunity. So when I hung up the phone with Ciara Norman's parents. I felt any parents who believed in their child this much. Deserves some of my time, shore kid or not.
That evening I went home and watched Ciara Norman's high school, Life Center play Manchester high school. Destiny Adams is the best post player in the state. So I wanted to see Ciara Norman against the best. What I saw was an explosive, quick jumping athletic talent. Ciara Norman blew me away with talent and competitive nature. She had 14 points and 12 rebounds against one of the best in the country in a war. It also caused me to stay up another 2 hours pass my bedtime because I watched more tape of her. Do you know what I discovered? Outside of SJV and Immaculate Montclair, LIFE CENTER may have played the best schedule in the state. Know what else I discovered? Regardless of the opponent or the reputation of her opponent… CIARA NORMAN was unstoppable. She simply went to work against everyone. It didn't matter if they were blind, cripple crazy or 1st Team All State… Ciara as they say in the hood…TOOK THEM TO SCHOOL!!!
Last weekend I finally got see Ciara Norman play this spring. It was against the 2022 Shoreshots HGSL U17 team. You know a team with 7 D1 players with offers or players already committed . After 8 mins the scorer was 16-16.. or shall I say Shoreshots 16 and Ciara Norman 16. That because she scored the first 16 points for Team Miller. The Shoreshots were defenseless vs Ciara. Then later that day she did more damage against the talented FAGAN NJ BELLES. Ciara Norman was treating opponents like farm animals all weekend. She was a grown woman against little girls. She didn't have the hype or the name recognition of others but make no mistake, she was the best player in the event. That is despite being doubled and tripled team all weekend to no avail Ciara Norman just may be the best keep secret in a decade folks.
Something was bothering me about Ciara Norman. I could not understand how schools could be missing a player this special. I thought there had to be a catch. I know she got hurt as a freshman, and and last year was Covid. I know she hasn't played AAU in two years. So she's been off the grid basically for two years. I thought it had to be a attitude problem. But then I spoke to her on the phone and knew that clearly was not a issue. Her communication skills are off the charts. Her pleasant and respectful voice jumps off the page. So I thought it had to be a academic issue. That was until she told me her GPA and SAT scores… calling all IVY AND PATRIOT schools. Ciara Norman is a dream student. There simply no red flags when it comes to Ciara Norman. Her problem is she is simply too good to be true.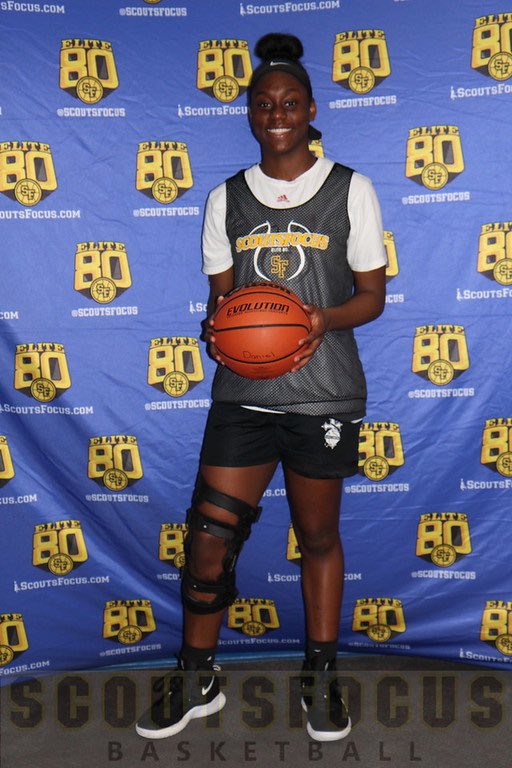 So today I have a PSA for College coaches. Ciara Norman is special. She is a Division one lock player. In fact she is a game changer for some D1 programs. She is 5'11" with a dirty first step, a elite finisher and a warrior. She plays way bigger than her size and is beyond unselfish. She has so much pride on both side of the ball, it makes you shake your head in amazement. She is that kid that you dream about both on and off the court. This week her life is about to change. Because here is a fact. She is going to bust up some highly recruited players your recruiting so hard and despartley at NBS this week. This week Ciara Norman takes center stage and no kid deserved it more. There is also a lesson to be learned here for parents too…