There is a term called walking in someone else's shoes. That often can mean something good or something bad. In some cases it can mean a little of both!
" Tara Inman, the most disrespected kid in the Shore. She will find ways to score against anyone Then she will do something nobody likes to do…play defense" Quote by Tiny Green April 2012,
Jen Inman is a junior at Holmdel High School, she is also the sister of Seton Hall guard Tara Inman and the term walking in shoes has never applied more in the case of Jen Inman. Tara Inman was a star at Holmdel high school. She was one of the best players in the shore conference, some of her performances her senior year were breath taking. But she never got the full the credit she deserved for her hard work on both sides of the floor. She did not play at one of the powerhouse schools, so name recognition did not come easy. When she was a senior at one point she was the best player in the shore…yet nobody knew this and even more disturbing college coaches were passing on her. There were some reasons for this, like she didn't play for a visible AAU team until her rising senior year and her high school team did not play in the big showcases. But perhaps the biggest reason of all was that Tara Inman matured physically late and was very thin in terms of her body size. But with the exception of Seton Hall nobody took into account her work ethic and high basketball IQ, this why today Tara Inman is on a full scholarship at Seton Hall. But she had to earn it, because most did not give her an opportunity and performance certainly wasn't the reason why, but rather she did not have a big reputation…LUCKY FOR SETON HALL.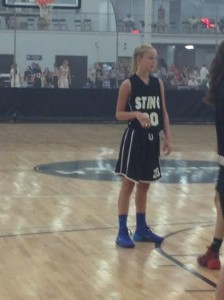 j
 JEN INMAN IS FOCUSED ON A BRIGHT FUTURE
When I saw Jen Inman as a freshman, I thought to myself, wow what a skilled young player. But I also thought this not going to be an easy road for her. Just like her sister she had a slight frame and she was 4 inches smaller. But I never thought she would have to walk in the same shoes as her sister to  find her way. Because the next time I would see Jen Inman she would be 4 inches taller and player that had improved dramatically without a lot of fanfare.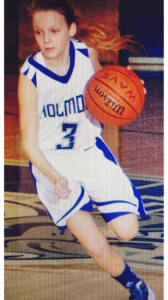 JEN INMAN LOOKS MUCH DIFFERENT TODAY
This past summer Jen Inman walked by me at the Academic Elite Camp and I didn't recognize her. She was taller than me and gained a little meat on her body. I thought to myself "that's nice, what a little cutie" and didn't give her much thought. After all Jen Inman, in my mind was still the little sister of Tara Inman and yup just like her sister, I was overlooking her. But when she hit the floor at Academic Elite my just jaw dropped. Her ball handling and decision making was OFF THE CHARTS. Then to boot she was banging out open just shots. But what really blew me away was just like her sister, she was defended all night. Her foot speed is not blazing but her positioning one the court showed me …SHE HAS BEEN COACHED BIG TIME!  Much like her sister, Jen Inman was quietly one of the best players at Academic Elite and most fans, didn't notice, but I can assure you knowledgeable shore fans noticed big time. Jen like her sister wasn't one the big name players at Academic Elite, but her game was big time. The fact most Shore fans and media folks know little about her doesn't surprise me. Because it took almost 4 years before anyone gave her sister any love…Jen Inman knows all about those shoes,  she has seen them before in… her sister closet.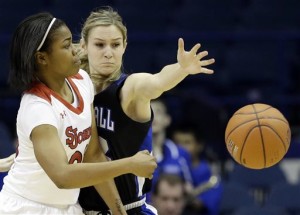 TARA INMAN is now doing big things at Seton Hall
When NBS started its first weekend of training, the talent in the gym was special and everyone was craving out their spot. NBS is certainly a place where reputations can be built and players are discovered. But on this weekend only one player got a standing ovation from the other players in the gym and her name was Jen Inman. Jen was fearless and can play at any pace.  I always tell college colleges the first thing I look for in a player, is can they keep up with the pace of the game when they step up in competition? The good ones adjust right away and it doesn't matter who they are playing against. Jen Inman surprised everyone in the gym and that should have not come as a surprise as well, because when you don't have that reputation going in, it's a little harder to establish yourself…does this remind you of anyone before she had a banner season at Seton Hall?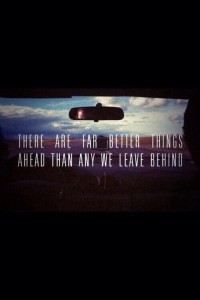 I COULD NOT HAVE SAID IT BETTER
Jen Inman stepped away from basketball last season at Holmdel, the reasons where many. But in the end it may have been a good thing. It allowed her to regroup and light her fire for the game she loves. Like her sister it hasn't been an easy road. But just like her sister it seems  to be all working out these days. Jen Inman has had to walk in her big sister shoes and face many of the same challenges. She now truly understands how hard Tara road to Seton Hall was, but just maybe it was a blessing watching big sister. It has showed her sometimes you  have to take the long road well wearing the same shoes as a family member. Jen Inman's future looks bright as she has developed into a heck of a player. When the season starts those who don't know, will know…JEN INMAN can flat out play and more importantly against the best! Just like her sister, very soon eyes will open and all will be right….
IMPORTANT UPDATE- NBS HIGH SCHOOL GIRLS SESSION IS 9AM-11AM
MONDAYS- POINT GUARD SCHOOL…guards I urge you strongly to attend
TUESDAYS AND THURSDAYS CORE SKILL TRAINING..6-7.30
HIGH SCHOOL COACHES PLEASE LET ME KNOW IF YOU ARE HAVING A  OPEN GYM… SO THAT WE CAN LET COLLEGE COACHES KNOW!