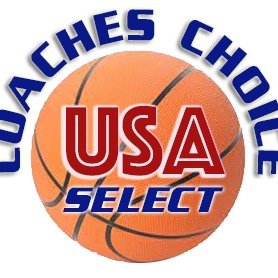 Today is finally here and if your a fan, plan to be in heaven. We are talking best, coaches, players and fans all in one gym. I advise you to arrive early. The matchup are Dream games. The different styles of play will make for some interesting games..so here are my picks for today…and yes I will be rooting for the Shore teams but importantly for great games…let's hope everyone has a great time.
*PARENTS,  this event will be packed with college coaches. You'd be wise to be on your best behavior 
click below link to see the Top Players
https://nothingbutskills.com/coaches-choice-top-usa-shore-njny-10-players-by-class/
GAME #1
ST. ROSE vs. ALBERTUS MAGNUS 
This is about youth vs experience. St.. Rose  is in an adjustment period. A chemistry check and  a changing rotation is taking place. If Albertus Magnus can keep it close early. This can get interesting . ST. ROSE WINS  ONE IN A BETTER THAN EXPECTED GAME
GAME #2
HOMDEL vs. RUTGERS PREP
This is about the haves and have nots. Prep is simply a deeper and more talented team. Playing at home should ease the pain so what for Homdel…the talent game and size is justo much to over prone for Homdel …RUTGERS PREP WINS
GAME #3
MANCHESTER VS LUHI
This is a game with off the charts talent. Both teams feature power 5 players. LUHI has one of the very best coaches in the country in Rich Slater and that will matter if things get tight late. LUHI has played a national schedule and beat MANASQUAN this year. Manchester many believed could play with the big girls. That has not happened to date. They are still in search of a program win. There tough battle with  #20 Gloucester Catholic may have toughen them up for today. Manchester is at the crossroads today. LUHI is young and that I believe is the difference…MANCHESTER WINS A WAR.
GAME #4
RED BANK CATHOLIC vs. FRANKLIN
This has the potential to get out of hand very quickly. RBC is giving away, size, strength, experience and talent. RBC's  talent will not carry them in today's game because Franklin is even more talented than them. Franklin has been blowing everyone out and clearly are the #1 team in the state…FRANKLIN WINS BIG
GAME #5
MANASQUAN vs THE PATRICK SCHOOL
This game is loaded with talented babies. The Patrick School has played a better schedule than the knicks. They are a talented group who will not be  intimidated by the moment today. Manasquan's Lola Mullaney is playing at a level that is off the charts. Faith Masonious has been on the top of her game. The role playing babies have stepped up lately…This should be a good one, MANASQUAN wins a tight one.
GAME #6
ST. JOHN VIANNEY vs. SADDLE RIVER DAY
This is the game fans will be waiting to see the most. Saddle River Day has been waiting for this moment, a chance to take out a Shore super power. It will most likely be there last chance unless they meet one in the state tournament. Saddle Day River has prepared beautifully for this moment. They have traveled down to the shore in the past 2 years. They ran all over Manchester earlier in the season. SJV was been on cruise control this year. Now they will have to take it up a notch. It's not often when most believe SJV is the underdog. But that is clearly the case today…SADDLE RIVER DAY has been planning for this day all season…SADDLE DAY WINS