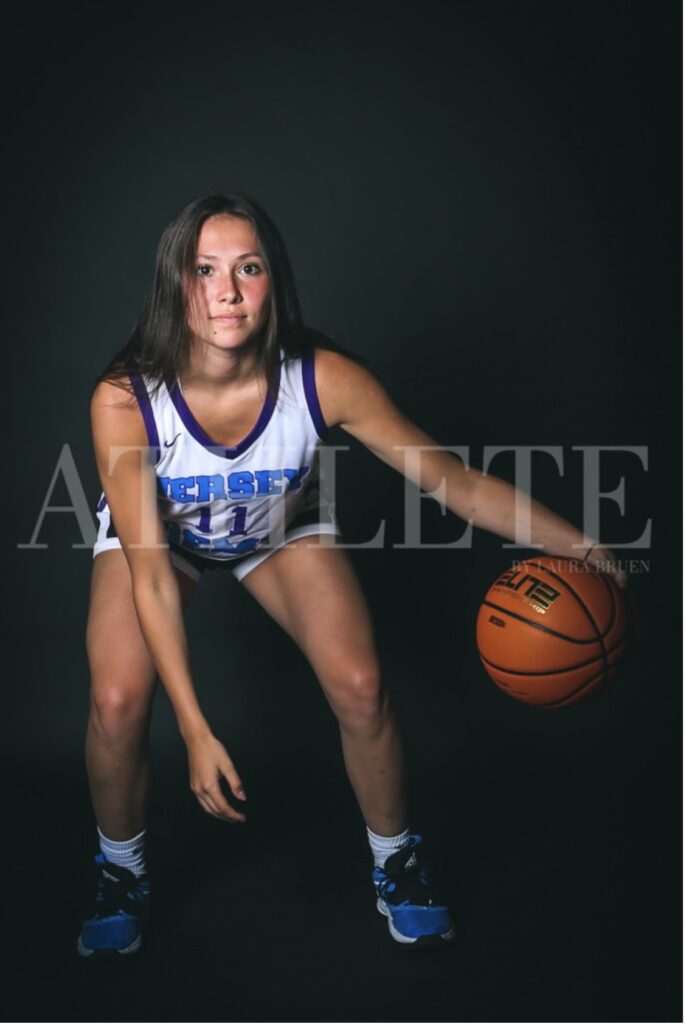 RYLYN ORLANDO, plays for the NJ GEMZ SELECT. She is in the mist of wrapping up her AAU Career. Tonight in Spooky Nook she will kick off the 2nd leg of the live recruiting. She also will continue one of the biggest recruiting mysteries in recent years. You see to call Rylyn Orlando's basketball journey strange would be a understatement.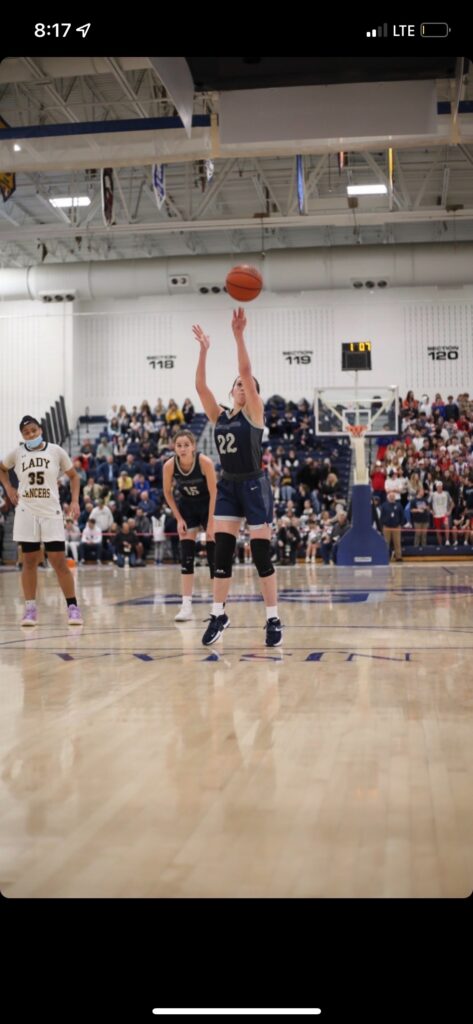 Rylyn Orlando plays for Manasquan high school. yup, that school that wins state titles and turns out D1 players like Macdonalds turns out hamburgers. They seem to never stop coming at Manasquan. Dara Mabrey(Notre Dame) Lola Mullaney(HAVARD), Faith Masonious(Maryland) in recent years. Last year year 4 of the Manasquan 5 seniors signed at D1 schools. Its not a surprise when Manasquan wins a state title. That's because they've won 8 in a row and having multiple D1 players every year is a given. This up coming season they have players like jr's Hope Masonious and Katie Collins who already have high major offers on the table. That's why the Rylyn Orlando story is one that interest me so much.

THREE years ago as a freshman I watched Rylyn Orlando join the stacked MANASQUAN roster led by Lola Mullaney and Faith Masonious. They had already won State and TOC Chips at that point. I remember hearing about Rylyn Orlando from a few parents. I had never seen her play. But I thought to myself another kid not understanding what there walking into. You see Rylyn Orlando didn't have a sugar daddy setting the table for her at Manasquan before her arrival. She didn't have a brand name or the hype of other freshman. For some strange reason Rylyn Orlando believed if you ball out everything will take care of itself. Even if your on a roster with 9 D1 players. Its the only way to explain how she had such a breakout freshman season. It was clear Rylyn was that old school type guard. The one you use to see in the park growing up years ago. She was gritty, tough , fearless and a big shot maker. It seemed every one of her buckets as a freshman was a big one. Be it a tough drive and finish of a clutch jumper. Those things haven't stopped over the years. In fact she has gotten better each year. But its strange we barely know her. Why, the story of Rylyn Orlando keeps getting interesting.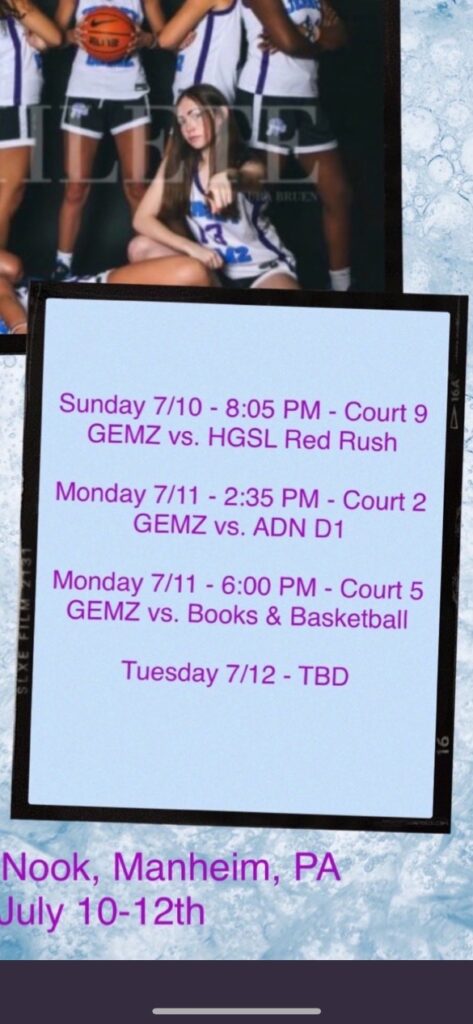 I think it's safe to say I have coached and seen a few great players in my day. The best players in the shore certainly land on my radar at early age. I can't think of many that I have missed over the years. Rylyn Orlando, seem to come from no were three years ago. I took for granted after her freshman year that she would one day be a D1 player recruited by many schools. When I watched her this past season I knew big things waited for her. She was just too good on big stages to get missed and fall thought the cracks. She played at a high visible school in Manasquan. She had to be a kid with options left and right.But what I didn't know is that RYLYN is different than most kids today. While most kids spend there free time on twitter bragging and hunting for hype. While most kids attend every evaluation clinic trying to kiss the ass of anyone who rates a kid or makes a hype video. While most kids are trying to play on the biggest brand name aau team. While most kids are bragging about who they train with… RYLYN ORLANDO was just playing basketball. Playing it very well, in fact better than most. Even better than most doing all those things I just mentioned. That's because Rylyn Orlando may have really believed the old recruiting line "if your good enough they will find you". Nobody is testing that theory more that Miss Orlando these days.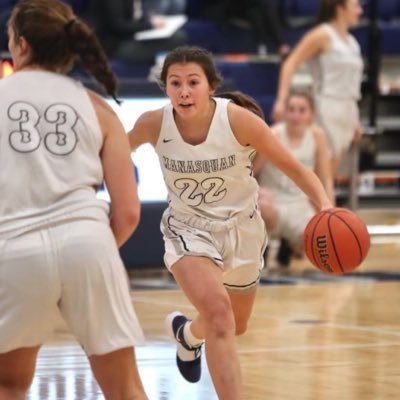 Ask me who Rylyn Orlando played AAU with the past years and I couldn't tell you. Ask me about her stats at Manasquan and I literally don't have the slightest idea. I just can tell you this, I have never said these words more often about a kid… "Rylyn Orlando never seems to be in the right place" Last fall I asked a D1 coach, have you seen Rylyn Orlando play? She answered back, "yes but it's hard to get a beat on her". That's the best explanation I have heard to describe Orlando. That's because it seems nobody has ever embraced her, guided her, looked after her. RYLYN ORLANDO has had to go it alone with no hype or special treatment every step of the way. She is the GREAT EXPERIMENT in a lot ways. She is trying to beat the system that says… suck up to coaches, trainers, bloggers and the Tiny Green's of the world and hopefully get rewarded. Not because of your talent, success and willingness to earn everything but rather because you knew how to play the game … RYLYN ORLANDO FOLKS HAS BEEN ROLLING THE DICE and she hoping to come up with the right numbers this week during the live period. It's almost as if she is saying, "if YOU CAN'T SEE IT AND I CAN'T EARN IT… i DON'T WANT IT"
Rylyn Orlando played last week. My guess is not a lot of coaches were at her games. Its the first few days of the live period and coaches are watching certain kids. But now coaches have wondering eyes on the 2nd round of the live period. Now coaches are looking for a few new dates. There looking to find a few players to get married too. Players who will work hard, grind, be drama free. Players who love to compete and kick ass that don't need a pat on the back every second they do something good for the team. That don't need a tweet to tell the world how great they are. Now coaches are looking for serious players… the ones that win chips and deliver rather than talk. Now coaches may be looking for that kid who just wants to play the game….RYLYN ORLANDO JUST MAY BE WHAT THERE LOOKING FOR.
PARENTS … PLAYERS … COACHES… fo it now don't wait… sign up now!… GIRLS ACADEMIC ELITE…. JULY 25th in Neptune