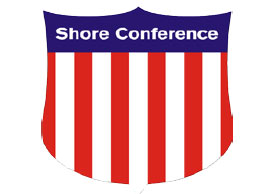 WHO– RBC @MANASQUAN
WHERE: Manasquan High School
TIME: 6:30 PM
OVERVIEW-
Last year these two teams played twice. In game #1 it was a battle down to the wire. In the final minute Lola Mullaney picked pocketed RBC at half court to give Manasquan the win. Then in game two, Lola Mullaney hit a three point shot at the buzzer to win the game. In game #3, Manasquan blew out RBC in a dominating performance. The RBC seniors have never tasted victory against Manasquan.
SCOUTING REPORT-

 
RED BANK- 
will play the way they always play. They will play suffocating team defense. They will rebound as a team because of their lack of size. They are one of the best shooting teams in the state. They are also one of the most talented teams in the shore. They have a roster with 6/7 future D1 players. They have elite senior leadership and are as battle tested group as there is in the shore.  Josie Larkins was a major lost, as her scoring and defense was exception. Replacing her tonight on such a big stage will not be easy.
MANASQUAN-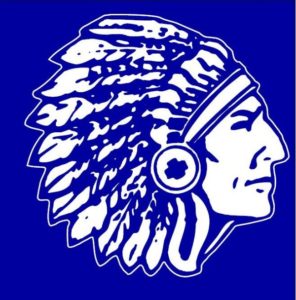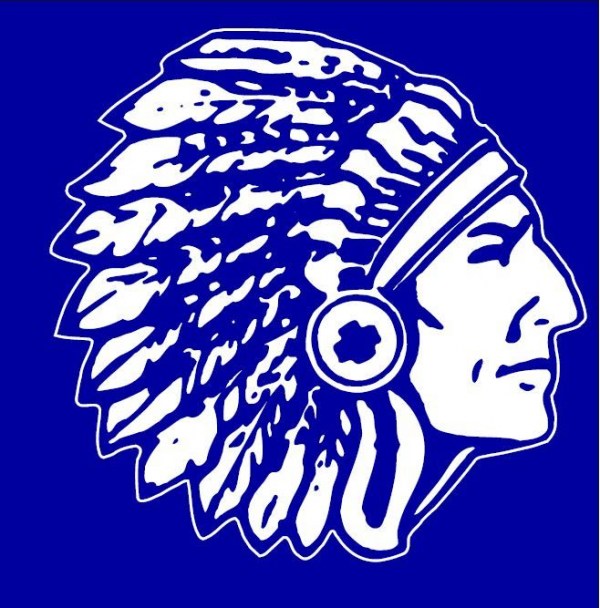 They have three of the best players in the state on their roster. Lola Mullaney, Dara Mabrey and Faith Masonious all will wear a Power 5 uniform in college. Manasquan will force the action on offense and everything will run though Dara Mabrey. They are a excellent rebounding team and nobody in the shore finishes at the rim better than this group. Stella Clark will be almost impossible to replace, not just her defense and scoring. Here energy level was contagious to her team and the crowd.
THE MATCH UPS-
ROSE CAVERLY VS. DARA MABREY
These are some of the best guards in the entire state. Rose Caverly and Dara Mabrey are both Player of The Year Candidates. Both are a nightmare on offense for opponents. Caverly's size and strength make her a difficult match up for guards. She will control the RBC offense and bury open three's. She is the best rebounding guard in the shore and will most likely match up with Faith Masonious on defense. Dara Mabrey is a a force and can put Manasquan on her back. She is a scoring machine and last year was unstoppable against RBC. She is deadly from the 3 point line and murder in transition. Everything for Mansquan starts right here. She is also a underrated defender. If the game goes down to the wire..she is the best closer these eyes has ever seen.
EDGE- MANASQUAN
SOPHIA SABINO vs. CARLEY GEISSLER
This match up is about experience vs youth. Geissler has been in wars her entire career. She is battle tested and has played on the biggest stages. She has been a role player her entire career. She has shown she is not afraid to make plays. She also is a confidence shooter. She stays within herself and waits for her chances. Rarely if ever will she force things. She is a solid defender and excellent ball handler. Sophia Sabino is quick and has rare vision with the ball. She is deadly in transition at finding teammates with full court passes. She is very tough to keep in front of her off the dribble. She will be giving away tons of experience and more importantly size and strength. She does one have one advantage in that she is one of the most talented young players in the state. Both of these plays will often slide to the point guard spot.
EDGE– EVEN
KATIE RICE vs. FAITH MASONIOUS
This match-up may decide the outcome tonight. Katie Rice will start on defense most likely against Dara Mabrey. She is long quick and tough as nails. She also is deadly from the three point line. Her ability to find shooters is off the charts. Her ability to get to the rim and rebound are next level. She is a physical player who plays as hard as any player in the state. Faith Masonious is one the most talented players in the state. She has size and strength and can shoot the three. She is an elite passer with a high IQ  and can take over a game. She was injured last season, but is now back 100% and ready to dominate. Her rebounding and decision making could be the huge. She is a difficult match-up. Rose Caverly will have her hands full.
EDGE– EVEN
LOLA MULLANY vs. AMANDA HART
Mullany is a offense juggernaut and now in the starting lineup. She was murder on RBC last year. This year look for her to play a bigger role. She is one of the best finishers at the rim in the state. She is a pure shooter who also is a big time offensive rebounder. She also is a next level passer. On defense she is always looking to step into passing lanes. She is one of the best at picking pockets off the dribble. Amanda Hart has been in the wars, and is a willing passer and shooter. She can get a crowd into the game with exciting plays on offense and with her passing. She will need to make wise decisions and not allow Mullany to get on a roll.
EDGE– MANASQUAN
ANNIE MAKO vs. HAYLEY MOORE
Annie Mako has been waiting for her big moment for 3 years. Tonight she will step into the spotlight. She is a deadly shooter and will need to bury shots tonight. This will be her first time on the big stage receiving meaningful. She will need to be solid with the ball and take good shots. She is a capable ball handler and solid defender. She could be a real WILD CARD.  She will have her hands full against Hayley Moore. Hayley loves big games and can get on monster shooting rolls where everything she throws up hits nothing but net. But what she does not get credit for is her sticky defense. She is a lock down guard without all the flash and dash. If she has a big night it will be a good sign for RBC. She will no doubt look to get open not only in transition but in the half court on guard penetration.
EDGE– RBC
THE BENCH-
Joe Montano on game night has no match, nobody controls a game from the sidelines better…opposing coach always feel him. Lisa Kukoda has had tons of talent in her short time at Manasquan. She has been a master at coaching talent and managing all the egos. This is will be the first year, she does not overwhelming talent. But don't kid yourself. She still has 3 of the 5 best players in the shore. Manasquan will most likely go to Emma McMenaman  and that's about as deep as they will go tonight. If the bottom falls out, freshman Macy Black and Allison Waters will be called upon. RBC will be without projected starter Fab Eggenschwiler. But has many options. Julia Setaro, Eliza Srrinivasan, Maddie Fagen and Toni  Paanaydes are all capable of getting extended minutes tonight. The RBC bench could play a huge role in tonight's game
EDGE- RBC  IN A BIG WAY
WHAT TO EXPECT-
This is going to be a war and the individual match-ups are going to play a huge in the final outcome. While it's a team game, winning match-ups will be very important today.  RBC will need to have a great shooting night. Manasquan will need the big "3" to each be dominate at different points in the game. Katie Rice will need to stay out of foul trouble Mabrey is a master at drawing fouls.  Rose Caverly will need plenty help guarding Faith Masonious.  Look for Mullaney to very aggressive on offense,  and create shots for her teammates. Manssquan is very capable of scoring a ton of points tonight. Hayley Moore and  Rose Caverly will try and get out and run this evening. Katie Rice will look to get to the rim. This will be a up and down game, with RBC  trying to contain Manasquan from getting on major rolls. Manasquan will try and prevent RBC from running their half court offense and their three seniors from having banner nights.
KEYS TO THE GAME
*KATIE RICE must stay out of foul trouble but yet be aggressive on defense
* Manasquan must stay away from having to go to such an inexperience bench in such a big spotlight.
* Lola Mullaney must be keep in check by RBC
*Rose Caverly must get all her teammates involved and find time to score
* Dara Mabrey must score big tonight and especially early in the game
* Faith Masonious must get on the offensive glass and make layups
MY PICK-
This is a home game for Manasquan. They don't lose many in their building. I believe the difference tonight is FAITH MASONIOUS. RBC is going to have a real hard time finding answer for a high motivated Masonious, who is out to fulfill the promised she once displayed two years ago….Manasquan wins..57- 46
TRAINING UPDATE- This a high level teaching event..meets every Saturday.