The season is off and running. We already have upsets, 'magical performances and surprise teams. The Shore conference may be looking at its most interesting season in years. So today I will tell you what I at this point in the season but keep in mind there's so much I'm still not sure about. 
I know the entire Mary Beth Chambers thing is a joke. I know she did nothing wrong and is the real victim in this entire episode preventing her from coaching her team. I also know she DID NOT BREAK ANY RULES. I know her reputation unfairly has taken a hit because of a few bad actors and a organization that used no common sense in applying a rule. I know a group of girls at St. Rose are being denied the chance to be coached by a master teacher. Finally I know this  ..IT'S WRONG!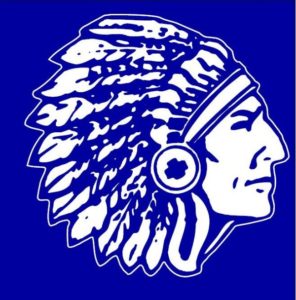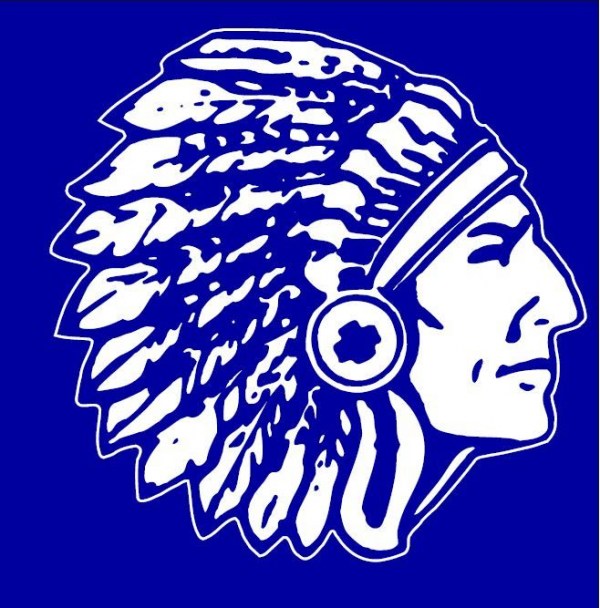 I know Manasquan showed that when you have 3 of the best players in the state on one team. You can have special nights. There impressive showing against RBC will not be the last. I also know Dara Mabrey at the point makes them a more polished team. I know that Lola Mullaney being on the court more makes them a much better offensive team. I also know that FAITH MASONIOUS is on a mission this year. Finally I know right now Manasquan is #1 in the state and#2 in the Shore.
I know there has been a major shift in talent in the Shore. The best babies play in Ocean Country. The best babies coming up also play in Ocean County. Now the question is can they keep them in the county? But I do know this, TRN and Manchester are Top 20 teams. Destiny Adams is a unicorn and is the most talented player in the Shore by a mile. Karmeri Reynolds is one of the best players in the state. There are bound to be some rough nights when a team is as young and talented as there are. But I know this NOBODY AND I MEAN NOBODY wants to see them in the SCT OR IN THE STATES late in the season.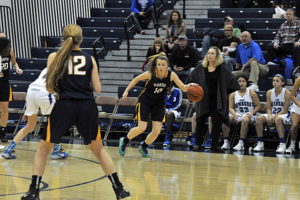 I know the return of Brielle Bisogno makes TRN a very dangerous team to everyone. They are much better than last year. They are going to be a Top 10-15 team before the year is over. Jenna Paul is a mega star and Amanda Johnson is a beast. I know TRN could beat any top team on any night because they are a well oiled machine and very well coached.
I know RFH is ranked 5th in the state and 5th in my Shore poll. I know RFH is not close to the 5th best team in the state. I also know just like last year there way better than anyone expected. I know there coach has established himself as one of the best on the sidelines in just a season. I know TORI HUDUKE is the best player in the Shore right now. I know Lucy Adams is a future ALL SHORE player. I know Dave Callahan has put this program back on its feet. He has babies two sport future stars everywhere.
I know Middletown South is at the crossroads, it's been two years since they played well in a big game. They are not ranked in the Shore, has that ever happen before? I doubt it. I know they have one of the best coaches in the state. I know they have talent but I also know his team is not competitive and needs to train and face real competition in the off season or you get this, A two point win over Long Branch and a lost to Wall. Somebody on the MIDDLETOWN SOUTH team will need to step up or their in trouble.
I know RBC is off to a rough start. Rose Caverly had to save them in a 5 point win vs Wall. They got punched in the mouth against MANASQUAN in the first half. But I know baby Sophia Sabino is special and not afraid of the big lights. I also know Katie Rice and Hayley  Moore are not going to let things pass. I know they beat Franklin in a scrimmage and there seniors know who they can be. I also know they can't  wait to even the score with Manasquan with Fab EGGENSHWILER in the lineup.
I know A NORTH is going to be the most competitive division in the Shore and it's up for grabs. I know there is no clear favorite . I also know Marlboro has the best player in the division in Jess Board and that could be the difference.  I also know Manaplan could surprise everyone and win this division ..they knocked off COLTS NECK.  I know this division is going to be the most fun to watch
I know WALL is way better than anyone expected. I also know Wall could find themselves in the Top 10 next week. Wall is showing playing hard and playing as a team can lead to good things happening. I know I better see Wall play real quick because a soccer player named LAUREN KARABIN just had 33 points against RBC a team with 6 D1 players.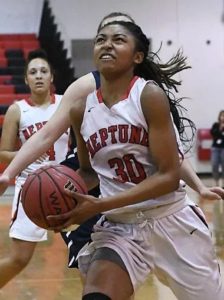 I know a lot of players wished they took my advice in the fall and worked on there game, rather than train and play with there AAU team. Makayla Andrews is not one of them. She is off to a monster start and why she is the Top ranked 2020 player in the Shore. She had 23 points and 15 rebounds vs Plainfield and came  back with 32 and 15 against Freehold. Right now I know she is one of the best players in the Shore.
I know Barnaget and Shannon McCoy are going to surprise a few folks. McCOY is off to a blazing start. Tammy Nicolini last year's coach of the year, is not making it easy on anyone. I know they are going to be very  disruptive.
I know Paige Slaven is proving her All Freshman Team season from a year ago was no fluke. I know she could be the best guard in the Shore at finding shooters. I know she is going to lead the Shore in assts, am talking real stats. I also know a certain D1 coach last week call her " a dime dropping machine". I agree and I know Donavan Catholic with her are very dangerous.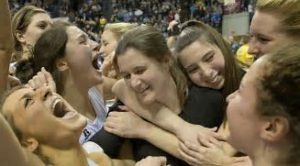 I know Dawn Karpell and SJV are different than any team in New Jersey. I know there comeback win vs. University was no surprise . They play so many tough games and because of it..they never fold. I know come February they are going to be a scary group. I also know if your a college coach. There is only one tourment to be at..that's the SJV JOUSTER…go look at the lineup for that event. I know you will go..Dawn Karpell is off her rocker..anywhere…anyplace…anytime!!!
Update..The Holiday camp starts Dec 26-29th…10am-3pm…coop@hoopgroupcom..sign up on line hoopgroup.com or at the door…boys and girls grades 2-12. Skill work and two games a day…GREAT EVENT