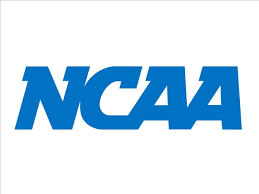 This is the shortest blog of all times. So your sitting home and trying to figure out what you can be doing to help your recruiting. Now there are no visits allowed by coaches or players. You can talk on the phone and that's about it. Everyone is basically in a holding pattern until April 15th. I say prepare for the worst. Assume there will be no April and May recruiting period. Worst assume their will be no July recruiting period. Again prepare for the worst and listen to what I am about to tell you.
There are a lot things going on that will affect everyone's recruiting. First if the NCAA allows players to transfer and not sit out a year… It is a serious game changer for everyone except the Ivy and Patriot schools. Because nobody is going to those schools for basketball. But everyone else it's a issue and a serious issue. Here is why, the amount of cheating and stealing of players that will take place will make AAU look like child's play. High school players need to know, many colleges will be trying to get experienced players vs high school players. D2 superstar players will be moving on to D1. Low major players will be trying to moving up a level. That player who is riding the bench at a P5 now will be more open to transferring. It going to be a free for all, if the new transfer rule goes into effect. Every school is at risk in this era of kids not willing to wait to play. A great D3 player paying for school, well newsflash they are out the door. This could be a new reality for every college coach and high school player in the country. But I am going to help you right now, but you have to listen and you have to listen good.
If you have offers on the table, here is the best advice you will ever get, speed your process up. Get to the campuses of the schools you are serious about. Make no mistake the transfer portal will and can affect your recruiting now in a BIG WAY, don't let anyone tell you different. That offer could be gone if the right player is in the portal. A more experienced player with a track record in college is always more attractive than a high school player with no track record...that is something you can 100% live by.
If you are underclassmen or a senior, here is what you better be doing these days, if you don't have a offer or a choice your happy with. Please understand time is not on your side, the way it was in the past.
You better have your quality highlight tape done and done the right way, spend the money to make it pop…it's an investment into your future. Next send a full game tape vs a real competition. Send a tape showing your all around game, not just scoring. Send to coaches by email and then DM on twitter. If you just drop on social media and not tag college coaches. It's a waste of time, use DM because it will keep you recruiting personal.
You better be calling coaches and building a relationship…DON'T SEND OUT MASS EMAILS ( coaches will not read them or pay attention to them)… make all your contacts personal…handwritten letter. Congrats text or email about a coaches season or award… you better get involved in a big way to what coaches are doing and thinking.
Send newspaper clipping, articles, anything that can raise your profile.
You better have a real advocate (coaches must respect and know them) calling for you weekly…one time phone calls are a waste in the long run
You better be in your front yard or the park training everyday to stay ready.. because they will need to see you play and you better be ready
Understand their are tons…as in tons of scouting services that are scams out their. You better be careful.
Folks you just got real important information. You be wise to listen because this years recruiting may come down to simply understanding the process. If you don't, your going left out in the cold. NOBODY knows what direction the NCAA will move… will they add a weekend in July? Will they add a weekend in September? Who knows but you be wise to prepare for whatever happens.