"Learning how to lose, is just as important as learning how to win. Congratulations to Rumson" Quote-Current Boston College Star Kelly Hughes after losing in Group 2 final
Four years ago there were part of the best freshman class in the shore. Some felt this could be the group the could finally bring the SHORE CONFERENCE title to Rumson Fair Heaven. Yesterday that dreamed ended for Sam Sabino, Grace Stant, Emma Miller and Janae Mayfield.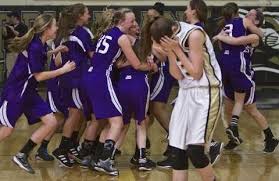 Sometimes you reach for the stars and get the moon. For the Rumson seniors yesterday was the their last game in the Shore Conference. But it may not be the last we hear from them. The state tournament is a place where they can start all over again. They have the talent and they know it's a way to extend their  high school careers. But one thing is clear they all have BIG FUTURES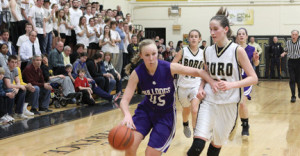 GRACE STANT will move on to Villanova one of the best combinations of basketball and academics in college hoops.  Stant is one of those rare dynamic players that we don't see often: Grace can shoot, Put the ball on the floor,  as well as post up smaller defenders. Stant will forever see her name on the walls of RFH. She leaves with 1000 points in less than 3 years. When you think about the offensive style RFH plays its an amazing accomplishment. Villanova has no idea what they are getting. Not only is she a gym rat but Grace Stant is a great decision maker on and off the court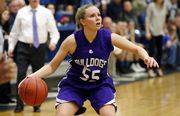 SAM SABINO will attend New Hampshire University. She plays as hard as any player to wear a RFH uniform.  Sam has the one thing you just can't teach, no matter how many diving and charge drills you do, she plays with such tenacity and heart. Now her skills are great, theirs no question that she can dribble and shoot but what I think separates Sam is her competitiveness and her need to go after people.  No player was asked to adjust her game more than Sam Sabino, a run gun player asked to play a more conservative style of play. But Sabino had some of her best moments in big games. She played hurt most her junior year, when most kids would have shut it down. Sabino career at the next level is going to shock everyone, because the college style of play is right up her alley.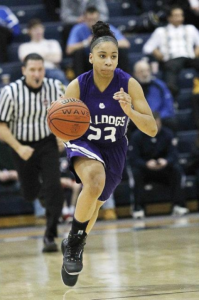 Janae Mayfield proved me wrong. I told her parents I thought they were making a mistake going to RFH, but Mayfield has played in some big games. She has been part of a state champion and she has become a well rounded player in her 4 years.  Let's be honest she is the best defender in the shore and can take ANYONE off the dribble. No one in the shore has her speed and strength, this will aid her tremendously on the next level.  She showed the entire shore community what she can be against Manasquan this year. Mayfield has a big decision to make soon. She has many options to choose from. She is a great student and has been a better teammate.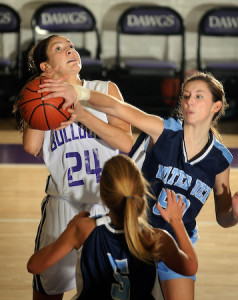 EMMA MILLER started as a freshman for RFH, she is one of the most well liked kids in team history. She is well liked for a reason, she's a good person that plays the game right.  Not only does she play it right but she plays it well, she grabs major boards and is a knock down set shooter. She helped RFH win a Group 2 state title. Miller took off to focus on rowing her junior year. It was a smart move because she will be attending Dartmouth and row for the Ivy League team. Hannah Miller coming back to join her fellow seniors was icing on the cake
I would not be honest if I told you that there hasn't been some bumps along the way. Grace Stant was hurt her freshman year. Sam Sabino has not always felt at home. Miller took a break. Mayfield played out of position most of her career. Many of their teammates they entered school with either transfered or choose to stop playing. But they all made the best of things. No group has ever suffered though so many tough losses along the way. With one or two bounces there way and we could be calling them the best ever. They won a lot games beside that Group2 title. They were  also where ranked in the STATE EVERY YEAR! …Now it's off too the states and who knows maybe they will get the bounces..
Tomorrow we look at the position by position match-ups…who gets the edge and who doesn't…fun..fun fun…..Also there is more than a SCT TITLE AT STAKE! Like POY…ALL SHORE…FRESHMAN OF THE YEAR…UP AND COMING PLAYER!