It's the holiday season and that means tons of basketball. The WOBM got off to a flying start. While the traditional heavyweights are not in the field there are plenty of quality teams and players at the event. It should be a great tournament. But the real story of the holiday season starts in one place…..SJV
There is no program like SJV when it comes to playing the best competition around. It doesn't shock me that SJV players more than any other school, have players who excel in college. The reason is Dawn Karpell challenges her players from the day they enter SJV. The players know each day you are fighting for playing time and respect. There are no promises or political games. It's why SJV is different and why there Christmas Schdule is so much different than everyone else's.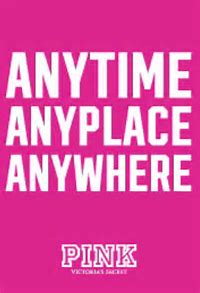 Most teams during the holiday go to a tournament  where they are most likely have a chance to wn a game or two. They go to tourments where the tables are balanced. Dawn Karpell doesn't believe in such things. She believes in playing the best anyplace, anywhere and anytime. That's why if your a college coach or just a fan of high level basketball, there is on one tournament you can't miss. THE SJV HOLIDAY JOUST ON DEC DEC 27th-28th at St. John's Vianney. If you are a college coach and miss this, you clearly are in the wrong place. Here is what Coach Karpell did. She convinced #2 Rutgers Prep..#4 Franklin and #5 RFH to join her for a little Holiday fun. Only Coach Karpell would do such a thing. There will be no easy games before hitting the floor. There is a chance you can go win less over the holidays. Nobody wants that but Coach Karpell and her SJV crew feed off good competition. They rather lose than play a weak opponent. It's the reason her kids always develop…THEY LIVE FOR COMPETITION…they believe in GAME OVER HYPE. It's why such an event is taking place.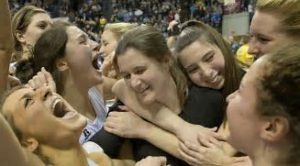 Now if you are a college coach, you hit the jackpot. Arrive at the gym early, say 12.30 and greet the coaches before the game. You can ask if Diamond Miller, Jada Bonner, Lucy Adam or Leilani Correa are still available. Maybe you will discuss how you can join the Jada Bonner sweepstakes. You can always ask about future mega star baby KATIE HILL. Then maybe you can just enjoy watching the best player in the state right now, TORI HYDUKE. Then again maybe you just want to watch 18 D1 players from 1pm which is game one and then 3pm for game two…no sitting around watching bad games. This is the real stuff…no cupcakes.

I wish everyone was more like Coach Karpell and played only the best. It's why her record of wins is so much more impressive. Rutgers Prep, Franklin and RFH should be given real credit. They all know they could leave 0-2 and they know it could affect ranking and reputations, but they don't care..they want the competition . They want their kids prepared for down the road this season and even for college one day…THEY WANT TO BE JUST LIKE SJV…ANYWHERE…ANYPLACE..ANYTIME…..LETS PLAY!!!
URGENT- January 6th is the start of Saturday CORE SKILLS AT HOOP GROUP…if you are looking for competition and serious skill work, I strongly believe you should not miss this event..please note this event will sell out..
HOLIDAY HOOP CAMP STARTS Dec 26th-29th….coop@hoopgroup.com…..or hoopgroup.com (JV PLAYERS GREAT WAY TO STAY READY)