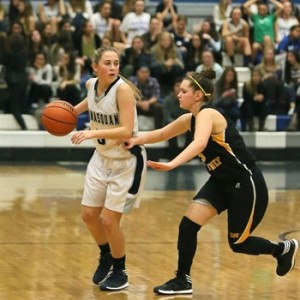 Yesterday was the start of the high school fall league at the Hoop Group Headquarters. It was an exciting night, but not for the reasons you make expect. What makes the fall league so exciting is what goes on off the court. This is what makes high schools sports SPECIAL.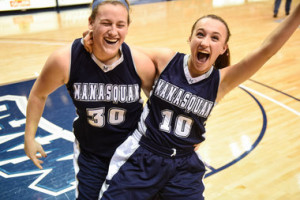 Watching teammates walk into a gym and jump into each other's arms is one of the coolest thing to see in young people. But what is even more enjoyable is to see kids from different teams laughing and smiling with each other. It really warms the heart to see kids getting along and supporting each other. I have not seen Dara Mabrey since the summer and not much has change with her. All smiles and happy to see everyone. Dara Mabrey folks is my kind of kid and basketball has very little to do with it. She is just a young lady who understands leadership and friendship. The Manasquan team is flat out a fun group of kids…Stella Clarke and Faith Masonious with the dyed hair were awesome. Future D1 guard Addie Masonious was all smiles as she talked to everyone in the gym. Victoria Galvan was in the gym as well dropping smiles all over the gym…THIS GROUP KEEPS HOPE ALIVE!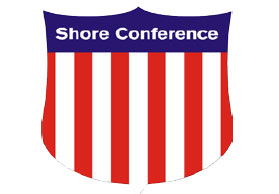 Watching the Donavan Catholic kids was fun as they all huddled up and greeted each other. Those kids where just happy to be with each other, you can tell they all love being around each other. The Yankees, better known as RBC are just a special group because they are all like sisters. There is something about the RBC kids that is special. They all seem to be friends with every player in the shore. These girls really get it. RBC IS A SPECIAL GROUP OF KIDS.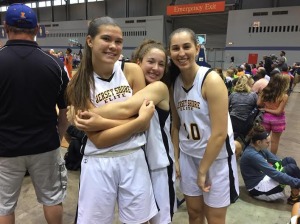 DIFFERENT TEAMS..BUT FRIENDS!
 It was really nice to see all the RFH Bulldogs barking to each other with tons of smiles. It looks like RFH is going to have a fun time together this year, ON AND OFF THE COURT. It's clear as day they enjoy being around each other. Holmdel studs, Sidney Coffaro and Jen Inman are not just two stud guards they are two of the most well liked kids in the shore. I mean they lost yesterday to a powerhouse Notre Dame team, yet were walking around smiling and chatting everyone up. It's clear they were happy to see old friends. Neptune kids got to the gym early and walked around laughing and joking and making it known they love being part of the fall league family.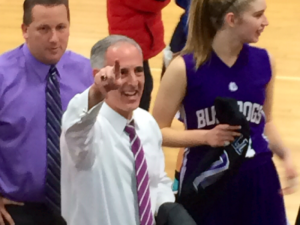 One of the best pictures of the night was seeing HALL OF FAME COACHES George Sourlis and John Truhan hanging out together. The two exchanged smiles all night. I love that all the coaches show up at the fall league and speak to each other and truly enjoy each other's company. It sets the tone for the kids, play hard but off the court we are all friends…isn't that the way it supposed to be?
FIRST NIGHT THOUGHTS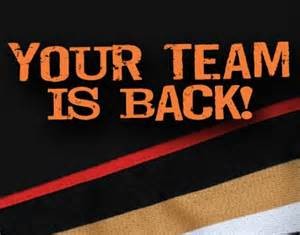 There were some real interesting things that jumped off the page for me yesterday and it's all in this order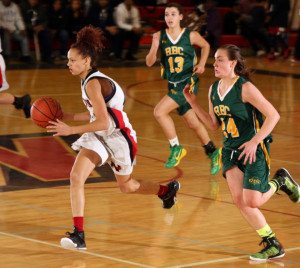 Desi Allen is flat out a beast and 1

st

team ALL SHORE PLAYER.  I do not believe we have any player in the shore with her athletic skills sets. I am not sure this young lady is not a BCS player. One thing is for sure, she one of the best juniors in the state of New Jersey and RBC found that out last night.
 2. Christina Antonakakis folks helps makes RFH a problem for everyone and here is the reason why. UNSELFISH…Getting shots for shooters is not going to be a problem for RFH. Lesko, Sabino, Foos and company are going to have some big shooting nights. Antonakakis gives RFH a major upgrade in shot selection and last night she was exceptional. 
3. Notre Dame high school would be Top 5 in the shore conference and talent wise could rival most of the top shore teams. From a distance I saw no less than 5 D1 players on the floor at some point. They are also a state Top 10 team in my mind. 
4. Maureen Coakley is the most underrated STAR player I know. Folks the kid is going to be the first or 2nd leading scorer and rebounder at RBC and we barley mention her name. This young lady is one of the best post players in the shore…end of discussion
5. Syd Sabino of RFH is the BEST 3 point shooter in the shore folks, why? Shooting percentage, that's why. Sabino simply does not miss open three's. But what really makes the Wagner recruit special is this…she feeds the post and is willing to past up shots to get the ball inside…REAL NEXT LEVEL STUFF FOLKS.
6. Molly Collins of Donavan Catholic is a next level point guard and here is the #1 reason why. Right now of all the young stud point guards, she is the one who finishes in the lane and she uses ball screens better than anyone. It's not even close folks, she has a next level game right now and it's the reason she already has offers on the table.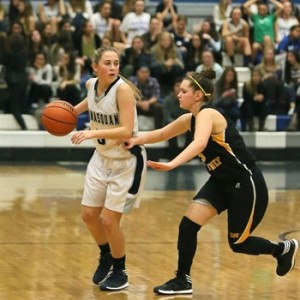 Addie Masonious is one of 4 starters with a D1 OFFER
7. The number of D1 players starting on for RFH and Manasquan is crazy. Think about this All 5 starters for Rumson are D1 Locks…Manasquan has Addie Masonious, Stella Clark, Faith Masonious, Dara Mabrey all with D1 offers on the table. That is some impressive stuff folks.
CORE SKILLS TRAINING IS TONIGHT… KIDS TAKE ADVANTAGE OF THIS EVENT. IT'S THAT CHANCE TO BUILD REAL SKILLS SETS…4.30-6PM GRADES 3-6….6-7;30 PM HIGH SCHOOL