CORE SKILLS TRAINING on Saturdays at HOOP GROUP is a gateway into the future. It's a ten week training program that allows talented kids to work on there skills and compete at a high level. It's very hard for the talented kids in the winter to find real competition. CORE SKILLS FILLS THIS VOID. The first 5 week session is over and like every year there are surprises. Last year Kermari Reynolds can out of nowhere and is now the leading canidiate for Freshman of the year. The first time I saw Kylee Watson 3 years ago, my drop draw dropped. This years group is impressive. There are so many D1 locks it's shocking. This is my only blog where I project kids and make it public. It's a way to give the fans a peek into the future and maybe jump start a young ladies recruiting. Trust me I know the vaule of my words and take this seriously. PLEASE UNDERSTAND I MISS KIDS ALL THE TIME. Also  not every kid trains in my program. So let's take a peek into the future.I know I will be back in a few weeks after our second round of CORE SKILLS to adjust this list
HERE ARE THE 2021 5 IMPACT FRESHMAN – They are All Division locks who will be stars and program changers in high School. (Last years 5 impact players list..(http://hoopgroup.com/headquarters-blog/uncategorized/impact-freshman-2020/)
DESTINY ADAMS– 6'2″-Combo Guard- This is a once in a decade player. She is clearly the best 8th grader in the state. Backing up the words, she told me a year ago. Bleassed with size and strength. She attended the Academic Elite as a 7th grader and every coach to a person said she was the best player at the event with over 60 D1 players. She is quick and more importantly can handle the ball. Her shooting has improved and she is a future Power 5 lock. MANCHESTER FOR THE 2nd year in a row gets the best Freshman in the Shore. More importantly they get one of the best players in the state.
SOPHIA SABINO-5'8″-Point Guard- She is the younger sister of Sam and Syd both currently D1 players. But this my friends is an entirely different Animal. Her court vision reminds me of Jackie Kate's of SJV fame. Her handle is slick totally under control. Her shiftyness is next level as her ability to get to the rim. Her ability to find shooter is POWER 5 type level NOW. She is excellent three point shooter with next level shot selection. She is finalizing where she will attend High School in the fall. She is a HIGH  MAJOR LOCK.
JASMINE BOYD– 5'8″- Shooting Guard- will attend a Top 10 team in New Jersey. When she makes that decision, she will enter that' TEAMS starting lineup. She is physically the toughest player in the 8th grade class. She out played seniors moving on to D1 this fall. She is already a big time defender. Her explosiveness at the rim is next level. Her first step remains me of Eve Crawford of NOTRE DAME. She will KNOCK down open jumpers and is a warrior. Boyd is a future HIGH MAJOR LOCK.
MAUREEN STAPLETON-6'0″- Forward- Joe Whalen gets another stud. She reminds me of Sam Clark in that she is so skilled. This long talented player skills are shocking. She will bury jumpers till the cows come home. She is a high percentage shooter.But her passing skills for such a young player is shocking. Now thrown in her IQ and ability to either post up or put the ball on the fall and you have a mega star. She is very  quiet, but its not from a lack of confidence. She is a future 1st TEAM ALL SHORE LOCK…and a future D1 LOCK.
ABBY ANTOGNOLI-5'6″-Point Guard- Enters the Shore with the best handle, I have seen in years. Her change of pace, direction and ability to stop is OFF THE CHARTS. Her quickness is elite and her ability to guard the ball , will one day make her the best defensive point guard in the Shore. COLLEGE COACHES pay attention. She is totally a gym rat and 100% coachable..making her upside scary. She can bury shots off the kick or in transition. She gets in the lane and finds shooters with ease. She is murder and unstoppable in transition….future D1 stud. She has not chose a school to date.
——————————————————-___________________________
THE 2021 Class Runs Very Deep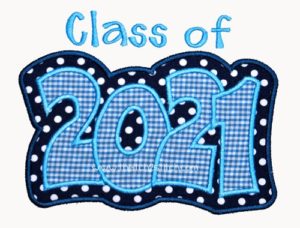 ---
PICKING THE 5 IMPACT FRESHMAN this early is hard, the 2017 class is so deep. But even more importantly, this group are workers. I expect many of them to take big leaps. Here is a list of 8th Graders who will an  impact there high school teams.
JRYDON KEATING -5'9″- Shooting Guard- Think future Josie Larkins.  Ocean contuines to shorten the talent gap with Monmouth. This is a big time athletic wing.  She will start at any Ocean team she decides to attend next year. She is a knock down shooter. But more importantly, she is physically ready to play right now. I believe as she continues to build her skill sets, she has a chance to be very special. She has been a pleasant surprise, this winter. DONOVAN Catholic or TRN will be very happy.
CAITLIN GRESKO 5'9″- Swing- No school will benefit more from the 2021 class as a group than HOWELL HIGH SCHOOL. They can start with the arrival of Gresko. She may not look the part but make no mistake, she will impact Howell's program, big time. Next season she is on of the reasons Howell will start the year in the Top 10. She is long, bouncy and sneaky athletic. What I like about this surprise at CORE SKILLS is her competive nature. It's clear she has not played against elite competition and yet there is no back down. She bury's open shots and her rebounding timing is next level. She could be a Top 5 Freshman come next season…SHE IS THAT GOOD. This is the best secret in the freshman class.
GRACE EARY -5'5″ Combo- Another Howell pick up. I just love this quick and ultra competitive guard. She has the handle and quickness that Howell is lacking right now. She is wonderful in transition because she can get to the rim. She hounds the ball on defense and here is what I like most…NOT AFRAID TO MAKE MISTAKES. She will add quickness and a real work ethic to Howell. She has a chance to surprise in a big way.
GRACE  MEEGAN- 5'5″-Combo Guard- Too call this young lady a surprise is a insult to the word. She from day one of CORE SKILLS has been easily one of the best performers. She is deadly if left open and has a real talent for getting by defenders. But it's her total command of the game I love. Never out of control and plays with total purpose. I believe her upside is scary because of  the IQ and desire to get better. REPUTATIONS ASIDE SHE HAS BEEN AS GOOD AS ANYONE.
PAIGE KUNSTEN-5'6″- Shooting Guard- I love kids who challenge themselves. This is ONE OF THEM. She will attend SJV and do what all kids at SJV do ..get better. Her impact may not be felt right Way. But she reminds me of Tina LeBron in that she is a winner. She makes shots, takes care of the ball and has a motor. Dawn Karpell is getting another SJV TYPE KID with a big future.
CHRISTINA WHITEHEAD- 5'9″-Forward- Now college coaches don't make me say "I told you so" This is a future D1 lock. She has a college type body. She is athletic and  deceiving quick. The big frame and next level hands make her special. I honestly did not  recognize her when she showed up at CORE SKILLS. She can score at the rim or kill you with jumpers. This future D1 player is a serious  threat for FRESHMAN OF THE YEAR.
ANTONIA PANAYIDES- 5'6″ – Combo-Classic RBC player. Coachable, hard worker and most importantly rapidly developing. She has the body, quickness and physical toughness to one day to be special. One thing is clear and that is, she will be an elite defender. She has improved every area of her skill sets. While RBC is stacked, she no question is a nice addition for the YANKEES.
RYAN TAYLOR-5'10"-Swing- She has real size for a wing. She also has true ball handling skills and a feel for that game you can't teach. She will most likely be a 4 year starter for Holmdel. She has surprised many by staying to play for her high school..BRAVO. She has real shooting range to 22ft. Her natural ability will carry her until she gets stronger. She is a future ALL SHORE PLAYER…that's a fact!
HANNAN ORLOFF-5'8″- Forward-She makes this, the third future Howell player to make this list. She understands the art of playing hard. There is no question she upgrades the Howell talent level. She is very aggressive and more importantly competes. She runs the floor and is long and lanky. SHE DOES NOT PLAY SCARED. She most likely will train all spring and fall. She is CULTURE kid… meaning her work ethic and talent will impact the program. Hannah will have a big impact for years. This is a beast of beast in the making, stay tuned.
ALLISON WALTERS-5'7″-Shooting Guard- No player in recent years has improved more. My guess is Lisa Kukoda knows very little about here. But here is what she is about to find out. She can flat out score, be it shooting the deep three or off the dribble. She my friends is an elite score and the scary part is she is getting better. I shutter to think what she will be in 4 years, after playing against Mullaney and Mabrey, everyday in practice,  until she's ready. She is a total gym rat and will one day sign a letter of intent to a D1 school…THAT GOOD!
ALLIE McGINN-5'8- Guard- This future D1 guard is headed to Staten Island Academy. Lucky for the powerhouse, because she is the real deal. She has willed herself into a player though hard work. Not only can she score in EVERY fashion. She right now understands team defense as well as any kid I know. She has made herself a three point shooter and better ball handler. This young lady has gotten better every month though sheer hard work. The upside for her is off the charts.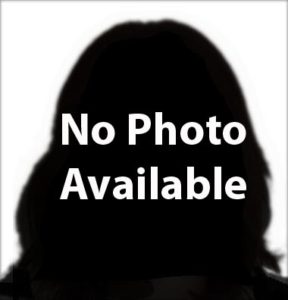 KATHLEEN ANTONAKAKIS- 5′ 3″-Guard-She has not been at CORE SKILLS but we all know about her. Her big will get help next season. She has caught some back luck with a  concussion but is 100% recoved. She will instantly give HOMDEL a serious upgrade in talent. Her feel for the game is sick ..just like her vision a D she will knock down shots. She is undersized..but I remind so is her sister..IMPACT FRESHMAN AND GYM RAT
ANNIE DiTULLIO- 5'7″ Guard- Let me  say this about this young lady. I believe she has more upside than anyone in the 2021 class. I love her attitude, IQ and team approach to the game. she is athletic and more importantly under control always. Once she becomes confident and understands how talented she is…WATCH OUT. She is a reliable shooter that wil get even better at ST ROSE….Annie has a chance to one of the best in the entire 2021 class
————————————————————————————————
THERE ARE TWO 7th Graders on this list for different reasons. One because it's wrong not to let coaches, if they don't know..learn her name. The other 7th grader is a real example of GETTING BETTER ..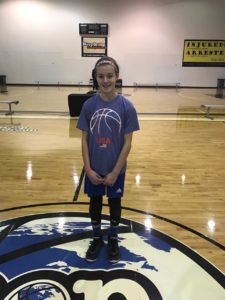 ASHLEY O'CONNERis exactly what you want a kid to do…DEVELOP. I have not seen many kids take a leap like she has  this year. Her ball handling skills right now are next level. Her defense is off the  charts, both on and off the ball. But it's her quickness and pace of play that is shocking to me right now. In the open floor she is almost unguardable. The table has been set..ALL THAT IS LEFT IS GREATNESS…this is one gifted young girl. I believe come next summer she could be on of the best in the 2222 class
JUSTINE PISSOT aka "Socks" is that rare player of insane talent, size, tougness and a serious work ethic. The hardest worker, I've ever known was Kelly  Campbell of DePaul. PISSOT is giving her a run for the money. if you to build a player, here is where you start. She has electric shooting range  with a serious handle and next level toughness, you can't teach. I believe she could on day be on the Shore Conference, Mt.RUSHMORE of best players. There also I catch here' because she and Sabino would like to attend school together. They would form the best backcourt since the days of NEPTUNE's..RICHARDSON AND DAVIS..Pissiott is a program changer.
UPDATE….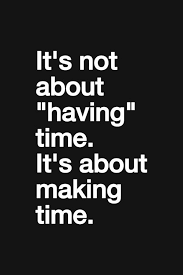 CORE SKILLS TRAINING PART 2 …starts this Saturday . There are currently 12 spots available…parents and coaches PLEASE TAKE ADVANTAGE OF THIS PROGRAM. Here is the link to sign up as spots remain open…  http://hoopgroup.com/hoop-group-headquarters/weekly-basketball-instruction-programs/