The week before the Holidays, was just what we expected. Great games and lots of surprises. There are two new teams in the Top 10. We saw a Marquee match up between RBC and Manasquan. The Warriors took it to RBC in a  big way. The Triangle of Death, AKA Faith Masonious, Dara Mabrey and Lola Mullaney, took it to a new level in defeating RBC. We also saw SJV and Dawn Karpell put off a miracle win over Top 20 University. Not to be out done was WALL high school taking RBC to the wall and beating Middletown South and Neptune in the same week. We saw a Top 10 team go down in the WOBM, as Brick knocked off Donovan Catholic. Meanwhile Middletown South showed real grit and new life in beating Tom River East. Finally there could be a new star in the Shore… Lauren Karabin.
SHORE CONFERENCE WEEKLY AWARDS

COACH OF THE WEEK-
Lisa Kukoda- Manasquan– Once again the baby faced Kukoda's  Manasquan team played on a big stage and were special. Kukoda mixed defenses and used her inexperienced bench and  turned her big three loose on RBC. Kukoda lost 3 Division one players from a year ago and yet  her team did not miss a beat. Kukoda has proved she can not only coach talent but she can do so on a big stage. She and her team were brilliant last week.
PLAYER OF THE WEEK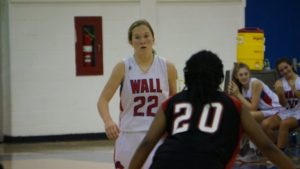 LAUREN KARABIN- WALL TWP- SENIOR-  She was outstanding last week vs three of Wall's biggest opponents on the season. First she lead Wall to a win over against   Middletown South with 22 points. They she put on a show against the #5 team in the state RBC with 33 points. She then wrapped up her week at the WOBM with a 30 point explosion vs. Neptune. The win against Neptune was the first win against the powerhouse program in over a decade. Karabin who has won 8 state titles in soccer is becoming a real problem and so are her Wall teammates.
FRESHMAN OF THE WEEK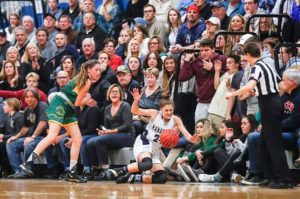 SOPHIA SABINO- RBC– Joe Montano took the bold move of moving his star freshman into the lineup vs Manasquan in front of a packed house and big stage. There is a reason she is already being highly recruited. Sabino led RBC in scoring on the night with 10 points. Sabino at times carried the RBC offense. She is off to an elite start and certainly ahead of schedule in terms of what was expected for her in such a high level of competition.
TEAM OF THE WEEK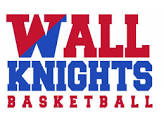 WALL HIGH SCHOOL is easily the team of the week. First they shocked Middletown South by beating them by two points. Then they take RBC to the Wall in a five point lost. They finished the week off by beating Neptune for the first time in a decade. Wall is becoming one of the best stories in the early season.
St. ROSE

– They will get their first real test this weekend in Delaware.

MANASQUAN

– They put on a show against RBC and the big Three looked very BIG.

SJV

– Comeback win vs. Top 20 University and now play in a mega event this

RBC

– Tough week for the Yankee's lost big to Manasquan and survived WALL.

MANCHESTER

– Playing in WOBM and now its the bright lights.

TRN

– Breille Bisongno makes them even better than a year ago.

RFH

– Hyduke and her teammates keep rolling, this week we learn a lot.

MARLBORO

– They had a slip up this week but they are still dangerous.

WALL

– A possible program changing week for this crew

MIDDLETOWN SOUTH

– Kayla Richardson is on a roll along with Isla Brennan and Stephanie Mayerhoffer their back in the Top 10.
SPOTS STILL AVAILABLE

…http://hoopgroup.com/hoop-group-headquarters/weekly-basketball-instruction-programs/core-skills-training/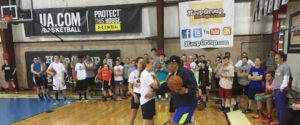 CORE SKILLS SATURDAY TRAINING…This event is a much for all serious players hoping to improve and play on the next level. This event is excellent for JV and Freshman high school players as well…I strongly recommend this event