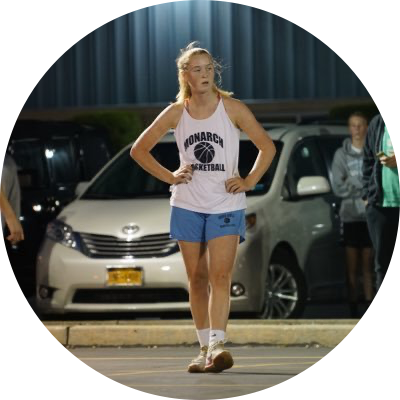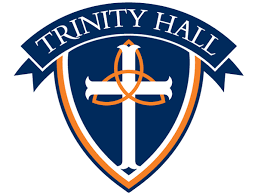 Last year Matt McCarthy told me he had one of the best freshman in the state of New Jersey on his roster. I quickly reminded him that Nina Emance has been training with me since 3rd grade. That is when Matt McCarthy, informed me he was not speaking of Nina Emance. But rather his other stud freshman… SIOBHAN STAPLETON.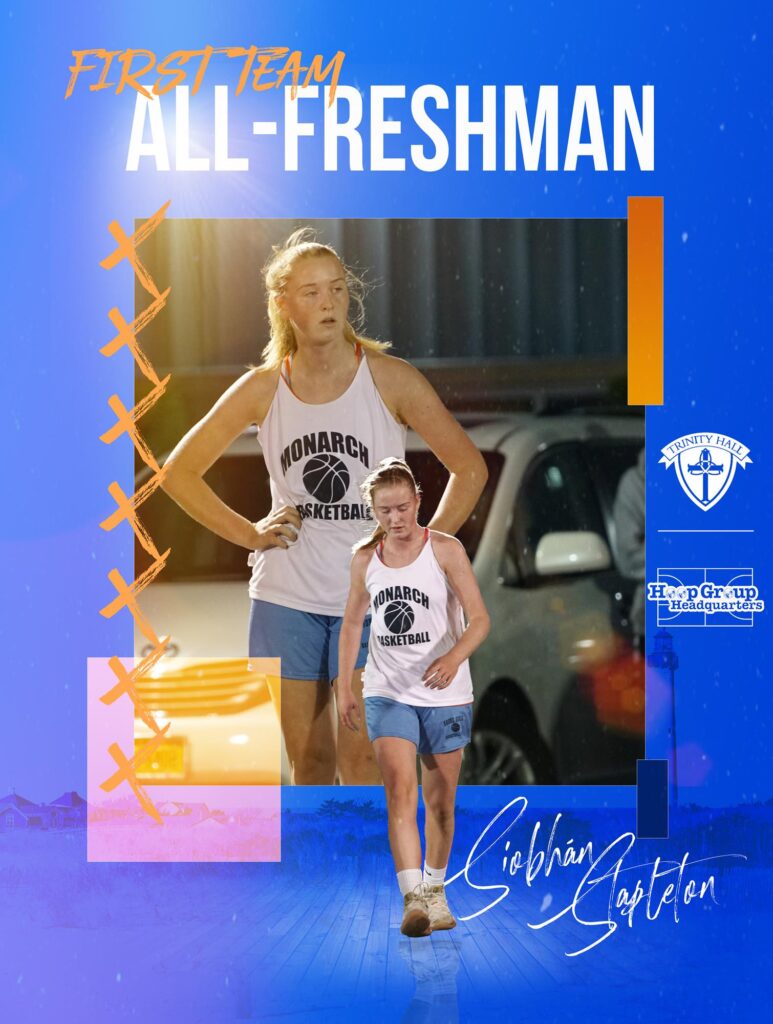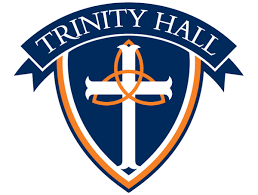 If there is anything Trinty Hall Head Coach, Matt McCarthy a former college coach knows, its talent. He proved that to me once again with his bold statement regarding SIOBHAN STAPLETON, being a future star. That's because Siobhain backed up his words by being named 1st Team All Freshman last season. She also was one of the biggest reasons Trinity Hall won its first SCT CHIP in the schools history. She is one of the biggest reasons that Trinity Hall is now a serious player in Shore girls basketball. SIOBHAN STAPLETON, is the perfect basketball player in so many ways. She without question, if she chooses will play D1 basketball one day. That's because of 4 things. Her work ethic, size, IQ and talent.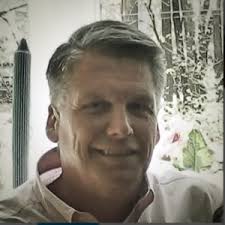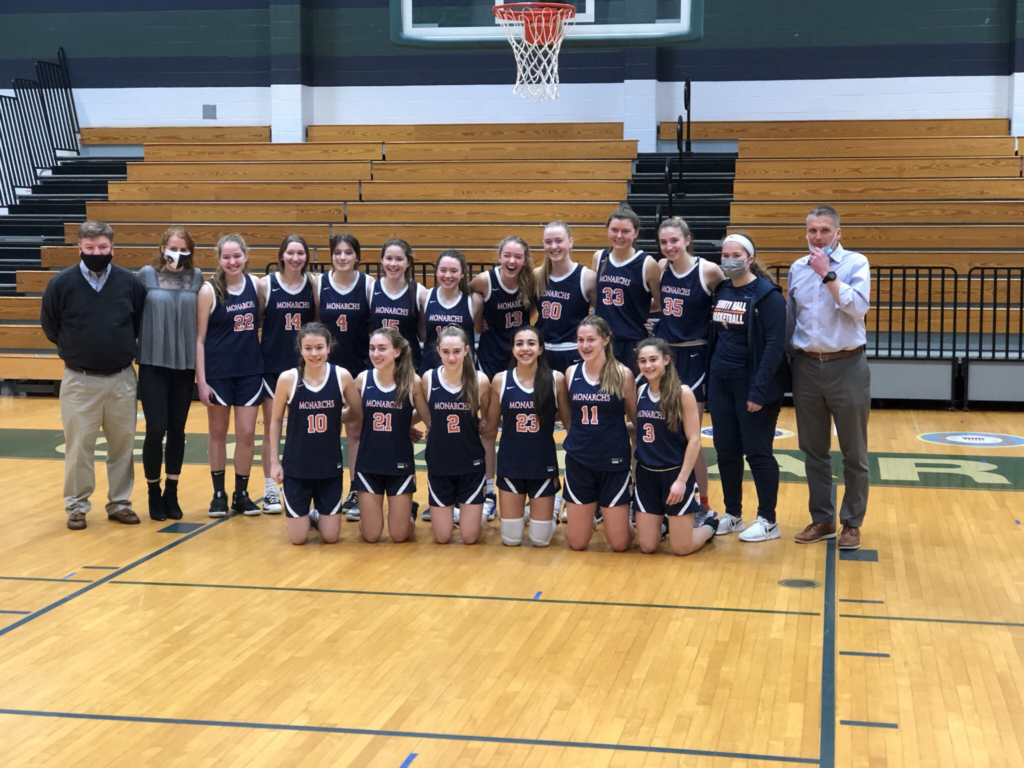 I didn't know much about SIOBHAN STAPLETON until last year. I just knew her sister Maureen who played for state power St. Rose was the most under appreciated player in the state of New Jersey. Maureen who is now a freshman at Stonehill was the backbone of St. Rose. She was quiet and highly productive on the court. I guess, that's where SIOBHAN STAPLETON, gets her personality from. That's because like her sister, she doesn't have a lot to say. She is not one to bring attention to herself. She is that classic player, coaches fall in love with. She shows up and grinds from the moment you blow the first whistle till the last. She is that player who elevates your practices because she is always focused, prepared and most importantly willingly ready to do whatever you ask. It's the same way on game day. She does whatever you need for the team to win. If you need scoring she will provide that. You need three point shooting you got it. If you need defense or rebounding she will provide that. You need smart passing and to take care the ball vs pressure? Well she's your girl. You see SIOBHAN STAPLETON, can do the dirty work or can provide you with the glamorous stuff. It's what makes her so special for such a young player.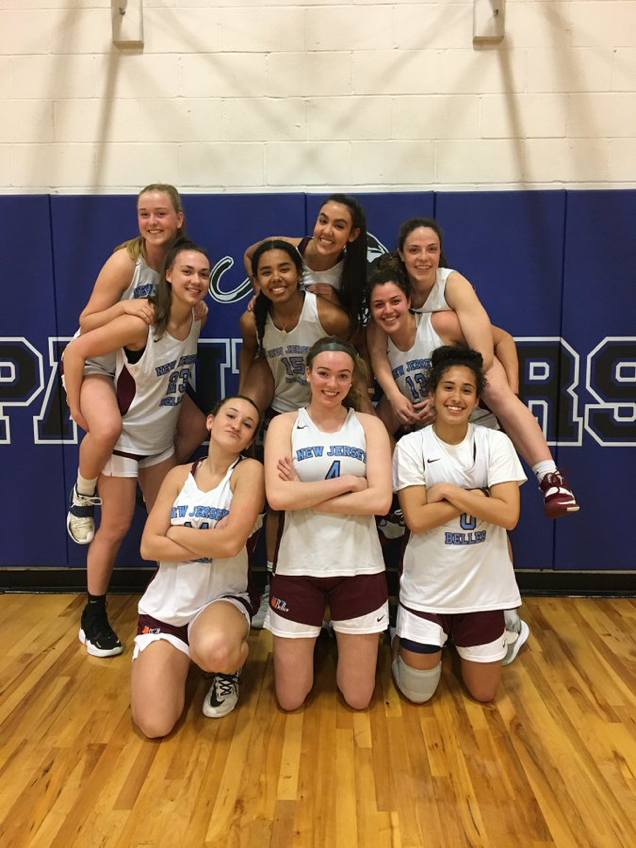 There are things you can't teach kids. Like you can't teach a kid to be 6ft, athletic, long with a elite college body. These are gifts, it's kind of like winning the Genetic lottery. SIOBHAN STAPLETON did just that because she has a body college coaches dream about. But what would all that mean if the player was not skilled and blessed with a basketball IQ that is exceptional. Yes, Siobhain Stapleton, got something else from her older sister. One of the best basketball IQ's of any young player in the state. Let me repeat that .SIOBHAN STAPLETON HAS AS GOOD A BASKETBALL IQ OF ANY YOUNG PLAYER TO ENTER THE SHORE IN RECENT YEARS… meaning she simply knows how to play the game. It does not matter the style of opponent or who she plays with or against. She can adjust because of her total understanding of how to play. It's another reason why one day she will be one of the best players in the shore conference.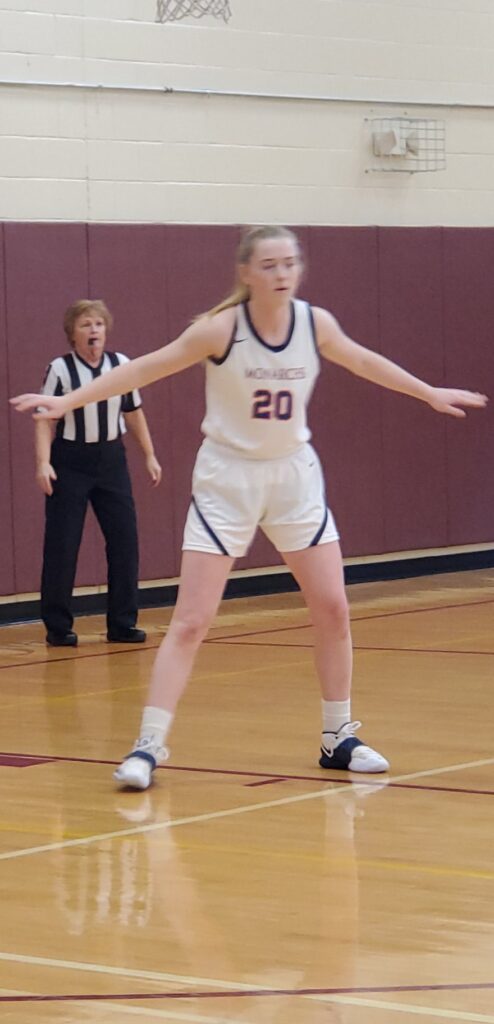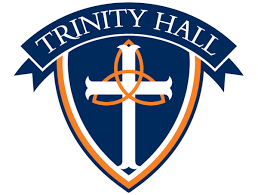 I have some important information for D1 college coaches, SIOBHAN STAPLETON is going be very important to you soon. She is an elite student. No disrespect to the Ivy and Patriot League, but by the time she is a senior. Her recruiting will out grow both of those leagues. You see it always; like it or not, comes down to talent. SIOBHAN STAPLETON, has big talent. Now because she gives so much effort you may forget the natural ability. That's a good thing because we all know what happens when talent and hard work team up…. GREATNESS happens and greatness is in SIOBHAN STAPLETON'S future.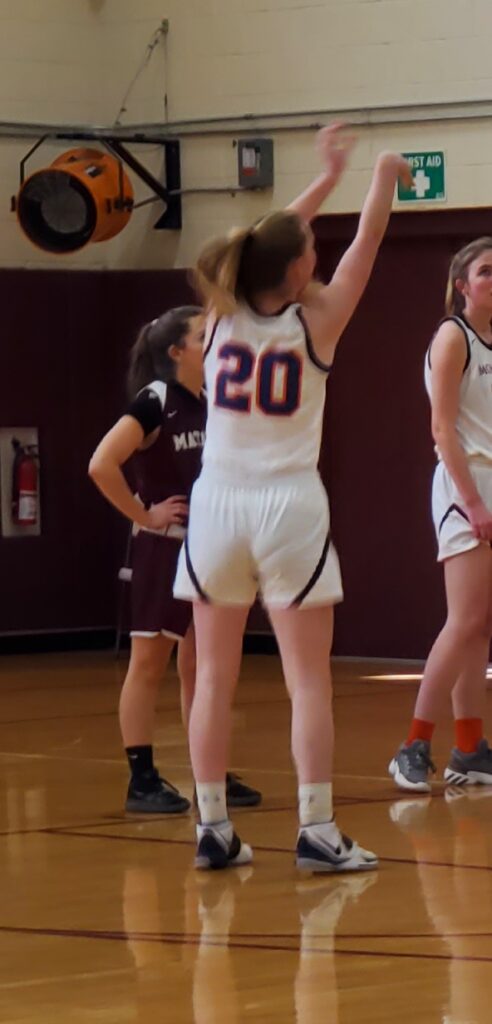 SIOBHAN STAPLETON and NINA EMANCE may have been the best combination of babies on a team in the state last year. They certainly had the biggest impact on any 2 babies on one team in the state. This year Trinity Hall has a chance to be a Top team in the Shore. One thing is for sure and that is right now they believe they can complete with anyone. SIOBHAN STAPLETON and NINA EMANCE more than any other players have changed the culture and expectations at Trinity Hall. These days moral victories and playing your best is not enough. These days at Trinity Hall winning and being one of the best matters… well I will tell you something you may not know… SIOBHAN STAPLETON, I believe is going to be one of the best one day… That's because I truly believe she is the PERFECT PLAYER!!… and yes, please refer back to my track record regarding such matters😀