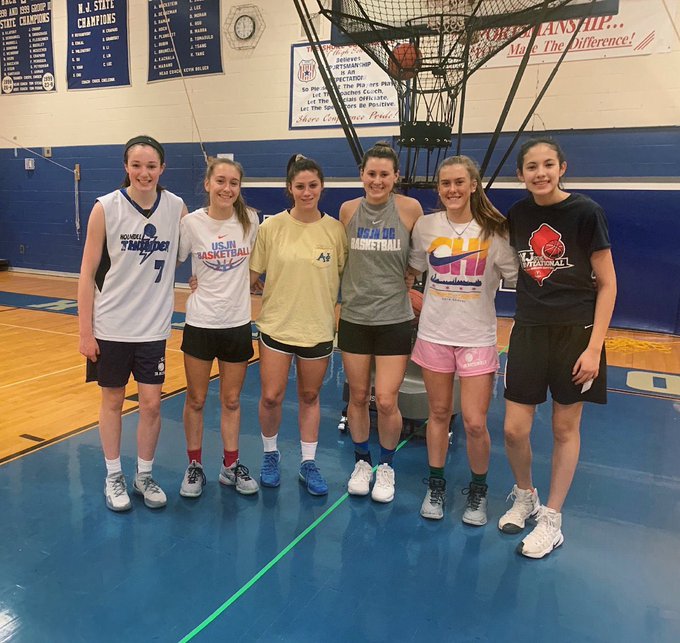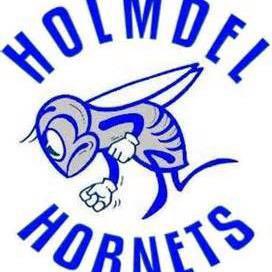 You have to tip your hat to the Holmdel kids. All season they have been knocking on the door, looking for that program win. Last night the door finally swung wide open. They knocked off #3 RBC at home. What was most impressive about this win was that Holmdel has had every reason to pack it in this year. They have lost close game after close game. They had a early season lost to Trinity Hall. Many questioned if Holmdel had the desire to play in the toughest conference in New Jersey. Well last night the Bees were buzzing around and stung a struggling RBC.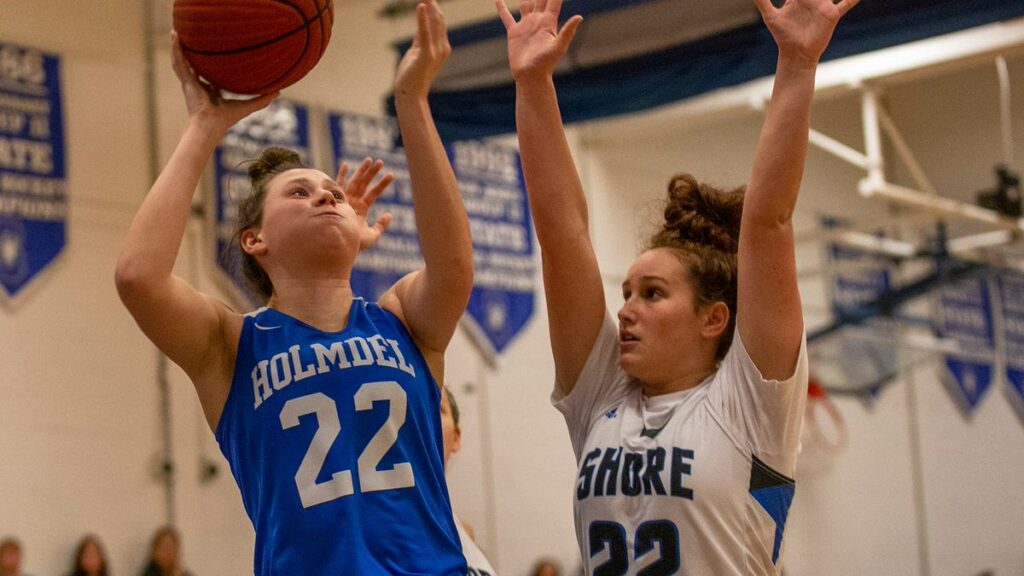 Leah Nolan had every reason to mail it in yesterday vs RBC. She already knows she will be attending Scranton University next year. She has had a brilliant career at Holmdel. She has given her heart and soul to the team. She has nothing to prove to anyone. There would be no shame losing to RBC. But Leah Nolan had a burning desire to leave her mark, in her final chance to make a statement in the toughest division in NJ. So she went out and scored 20 points last night. She seemed to throw daggers at RBC all night. She wanted to make a statement to her teammates before the SCT and the States. She wanted her teammates to know she was not done by a long shot. Last night Leah Nolan WAS A GIANT AMONG GIANTS!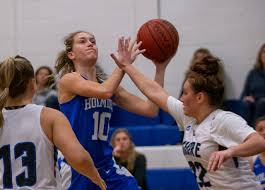 Carson Fontana has been around it seems forever. Maybe the name Fontana has been around forever. Her older sister Cassie played at Holmdel. But Carson is on her way to TCNJ and why she would care last night, nobody understands except her. She has had her heart broken over and over this season. What would one more lost to a ranked team mean. One more close lost wouldn't matter. Except Carson Fontana wanted her teammates to understand that she and they were not done this season. She wanted them to know they could beat anyone, come the SCT and the states. Yesterday mattered to Carson Fontana. It mattered because she needed her teammates to know…big things await them. It's why her 6 points and 5 rebound mattered as much as her harassing the RBC guards into more turnovers than a bakery…she was special last night.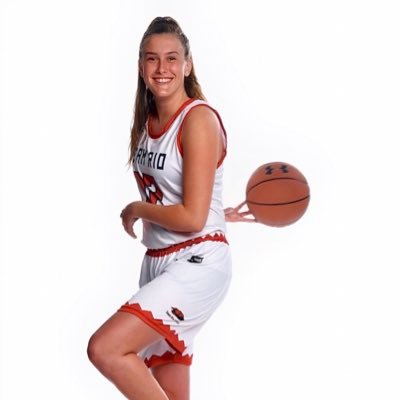 RBC is known for the many D1 players on their roster. Well last night Ryann Taylor sent a little message to those D1 players….it went a little like this..I am a D1 player too. Because Ryann Taylor was sensation last night. She was more than just a shooter. The 11 points and 9 rebounds was impressive. But so was the ball handling vs the pressure defense. So as the timely passes to her teammates. She was in the words of Billy Crystal…"MARVELOUS" Ryann Taylor had no interest on coming up short again last night. It why she took a few D1 players and threw them in her back pocket for safe keeping… the best Division one player in the gym last night was RYANN TAYLOR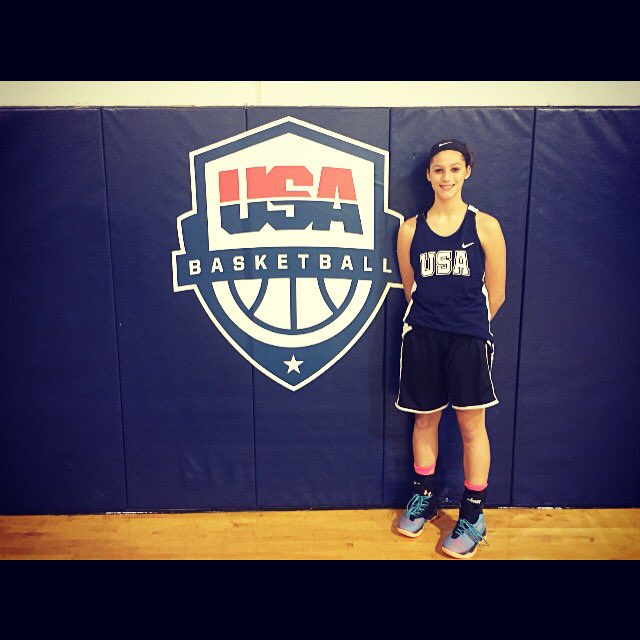 Olivia Palmer smiles more than any kid I know. But that smile is a dangerous smile. She tries to stay under the radar. She has at times in big games tired to take Holmdel over the top. But she and her teammates have just come up short. Last night Olivia had 9 points and 6 rebounds. But most importantly she came up big late…because she has been tired of coming up short. She somehow found the energy to run out and contest the go ahead "3" but Sophia Sabino with under 30 seconds. She was tired of losing close games. So she ran out put her hand up and pressured Sophia Sabino into a miss. Olivia Palmer found out she can come up big!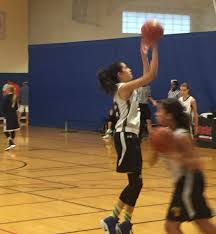 Katherine Martini has been one of the most improved players in the Shore Conference. Last night she was clearly serving up Martini's to RBC because to say she was outstanding is a understatement. Martini's 8 points were back breaking to RBC is all evening. She seem to be in the right place at the right time all night. Last night she was at the right on time because now she has the biggest win in her back pocket of her young career against a talented RBC team..last night Katherine served her best Martini to date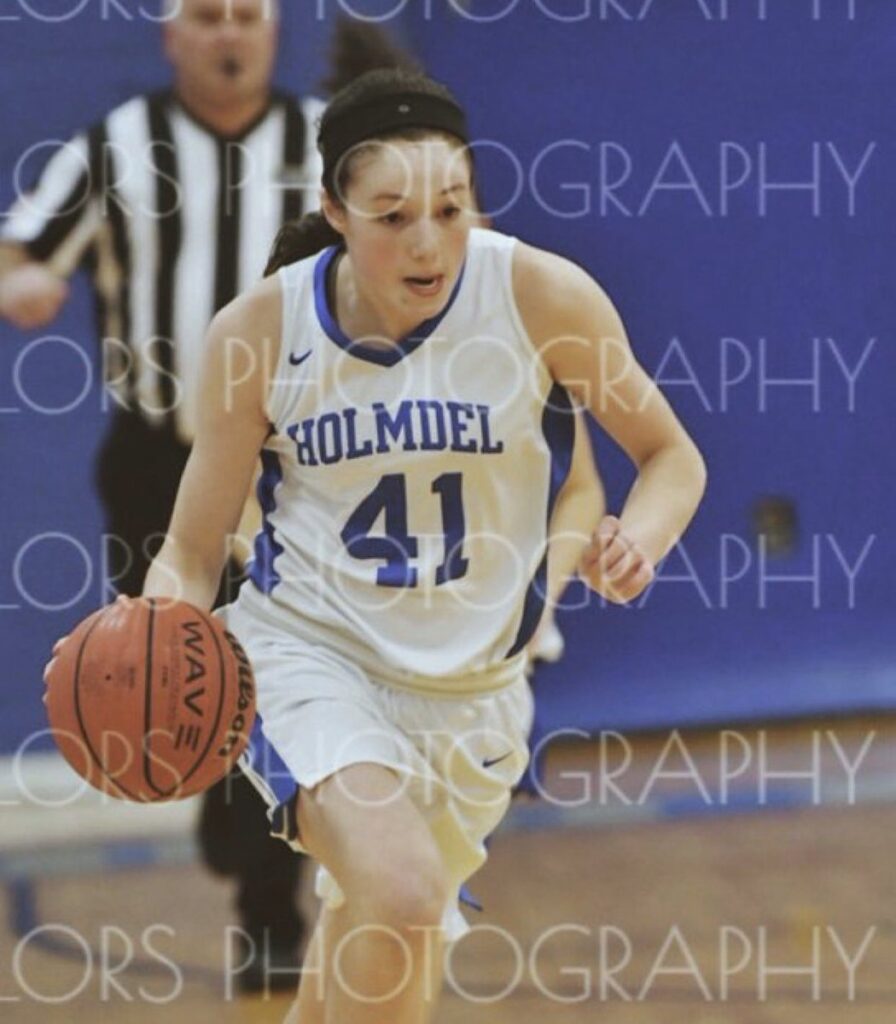 The box score will read 5 points, 2 rebounds, 3 assists and 4 blocks for Abby Ferguson. It won't say future D1 player. It won't say more than any player on the floor Abby Ferguson was responsible for RBC not being able to play perimeter defense. Because she constantly beat RBC off the dribble forcing them to rotate on defense; just about all night. The box score won't show she got over not one screen but two screens late forcing Justine Pissott to shoot a air ball to tie the game. Abby Ferguson was not coming up short again…yesterday she closed the door on RBC.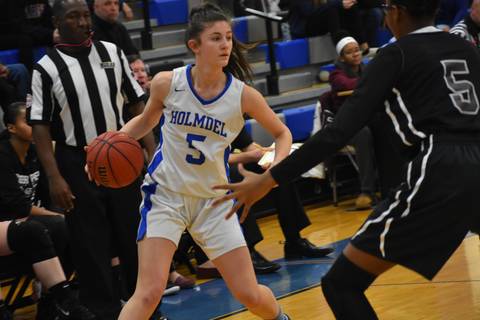 Lindsey Cannon is short but game was big last night. He box score read like this… 4 points…4 rebounds.. one assist…one steal and some big as in really free throws. Yesterday Lindsey Cannon stepped in the spotlight and shined brightly. Holmdel almost came up short…but Lindsey Cannon was having not any of that…because she was BIG!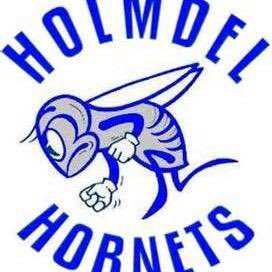 HOLMDEL has been waiting for this moment for two years. They have stuck together as group. They have not pointed fingers at each other. They somehow found the strength to keep battling. They somehow found a way to fight though the many disappoints and yesterday….HOLMDEL DID IT!