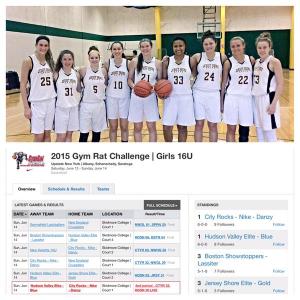 What do you call an AAU program that is loaded with talent? What do you call a program where every single kid will receive a scholarship? What do you call a AAU program, that when they enter an event …that events gets instant creditability?  What do you call a AAU program that plays the best competition? What do you call a AAU program where there win titles and man handle the competition? What do you call a program that exposures its players to every coaching style available? What do you call a program that the sole purpose is to get players better above anything else? and oh…whose players  all get scholarships the way McDonald's sell hamburgers….YOU WOULD CALL THAT PROGRAM…the MARY BETH CHAMBERS JERSEY SHORE ELITE.
Before I start, I would like to clear up a little terminology. When I say a player is a lock Division one player, that means a player has an offer on the table or will have multiple D1 offers at some point.
When I call a player a GYM RAT,  that is a player I SEE PERSONALLY, or on a CONSTANT basic against top talent in the gym. These players get outside there comfort zone and their work ethic is bigger than their ability. These players will be better in college than in high school and can play at a level HIGHER than their recruitment. I believe you build programs with gym rats…they have an added value that recruiters do not get to see. Gym Rats are tough to find as all coaches know.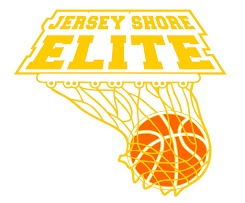 *July 5-8  Run 4 Roses Classic, Lexington, Ky
*July 9-13 Nike TOC, McCormick Place Chicago
*July 22-25 USJN, Washington, DC

MARY BETH CHAMBERS– No AAU coach's word carry's more weight that  of Mary Beth's Chambers. She is a phone call every college coach accepts and returns. This my friends is real power in the world of AAU. She has DEVELOPED MORE AAU D1 PLAYERS THAN ANY COACH IN THE AREA. But the real genius behind what makes Mary Beth Chambers different than everyone else; is she cares about one thing most…. the development of her players. Like her teams in the past she will expose her players to the best competition. She will invite outside coaches to conduct practices. While her teams play in  a number of tournaments, she is very selective and would rather her team scrimmage current D1 players rather than attend a weak tournament.  There are no political games when it comes to her team or her program. Her motto is " train, get better and everything will take care of itself". Her kids understand  EVERYONE being held accountable is the backbone of her success. Her track record of success on and off the court is unmatched. Every player on her current team will receive a scholarship to college this year. A theme that has repeated itself over and over…MARY BETH CHAMBERS FOLKS MAKES DREAMS COME TRUE FOR PLAYERS and right now NOBODY IS BETTER!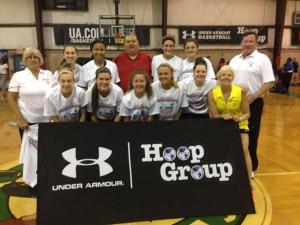 THE ROSTER-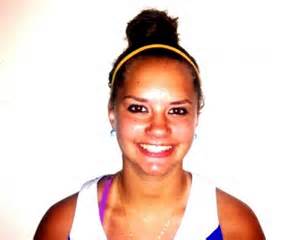 KELLY CROUCH-5'5″- ST. JOHN VIANNEY- SENIOR- POINT GUARD
She currently has multiple D1 offers on the table to choose from. Her passing skills are unmatched by any point guard in the shore and maybe the state. Her ability to knock down three's behind screens will be priceless at the next level. The basketball IQ is off the charts. She is easily the best available true point guard in the shore and maybe in the state of New Jersey in the class of '16.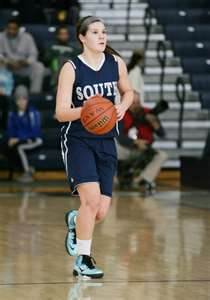 STEPHANIE KARCZ- 5.9″- MIDDLETOWN SOUTH- SENIOR- COMBO GUARD
Is the only two time returning FIRST TEAM ALL SHORE  player.  She is the most physically gifted player in the shore conference. She is one of the few players in the state that can dominate a game on both sides of the ball. She has multiple D1 offers on the table and no question will be a leading candidate for PLAYER OF THE YEAR IN THE SHORE CONFERENCE AND THE STATE. She is the ultimate competitor come game time. Its no mistake Middletown South won its first State Title and made its first TOC appearance in the Karcz era.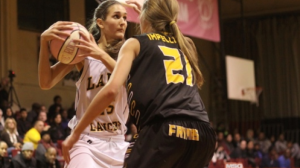 GIGI CAPONEGRO- 6'2″- ST. JOHN VIANNEY- SENIOR- FORWARD
Make no mistake this is the most improved player I have seen this SPRING…IT NOT EVEN CLOSE.  She is beginning to look more and more like a BCS player everyday. The jump shot is deadly, the ball handling skills are what we have all been waiting on. But its her quickness and total dedication to the game right now that has gotten over the top. Her ability to guard every single position is crazy for someone of her size. She will be first team All Shore this year and my prediction is going to score a bucket load of points this summer and next season…SHE HAS ARRIVED BIG TIME!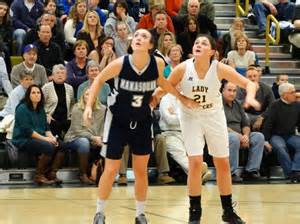 ZOE PERO-6'O"- ST. JOHN'S VIANNEY- SENIOR- FORWARD
"I can't believe how good she is"…those are the words of coach Mary Beth Chambers. Now the fact that she plays hard has nothing to do with that statement. It's her new found  ability to finish in traffic these days and ability to beat opponents of the dribble, that has everyone so excited. Now throw in a 17ft jumper that has become automatic these days and now you know why she has multiple D1 offers with more on the way after the summer. No player is willing to sacrifice more of there game for teammates while giving 100% every second she is on the floor. This is the real deal and the deal is getting BIGGER EVERYDAY.
TINA LEBRON-5'7″- ST. JOHN'S VIANNEY- SENIOR- COMBO GUARD
VERBAL COMMITMENT TO CALDWELL COLLEGE-
READ THE STORY OF TINA LeBRON  https://nothingbutskills.com/tina-lebron-makes-another-big-play/
EMILY URBIE- 5'8″- ST. JOHN VIANNEY- SENIOR- SHOOTING GUARD
One of the best scorers in the state. She is coming off a season ending injury of a year ago and looks better than ever. She made a commitment to Wagner College and now has decided to re-open her recruitment. No question college coaches will be flocking to gain her services. She is a knock down three point shooter who can put the ball on the floor. She gets to the free throw line as well as any player in the shore. She will be in high demand come this summer. Future D1 recruiting war awaits…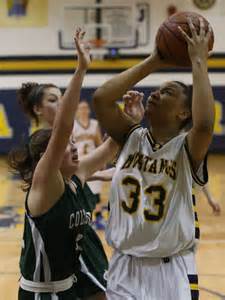 TATUM EVANS- 5'11"- MARLBORO HIGH SCHOOL-SENIOR- FORWARD
Talk about smart moves, Tatum Evans decided to join Mary Beth Chambers and it has paid off beautifully. She has scored double figures in every tournament this spring and has been a force on the box. She has the ability to not only play with her back to the basket…but to score or get fouled. Her strength and toughness make her in demand for teams in need of a post presence. She has now become relentless on the glass and more importantly has become dedicated toward not only getting better but dominating…clear case of how stepping up in competition has paid off nicely.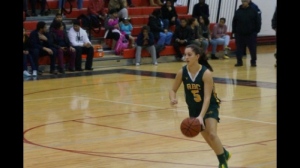 JOSIE LARKINS-5'9″- RED BANK CATHOLIC- JUNIOR- SHOOTING GUARD
She is a former All Freshman Team Member...meaning a lock D1 player. She was outstanding at a recent Elite Camp "playing her ass off" was the quote that was used. The shooting range has always been special and the ability to defend has always been there. But now with the added ball handling skills, she can get to the rim and use her college ready body to get to the foul line. Playing top notch AAU competition for the first time has only added to her development….no question a player that has delivered  on her promise of becoming a ALL STAR TYPE PLAYER.
BRIANNA  CAPACCIONE- 5'8″- WASHINGTON TWP HIGH SCHOOL- SENIOR GUARD.…..UPDATE AFTER THE FIRST ROUND OF THE RECRUITING PERIOD
UP COMING EVENTS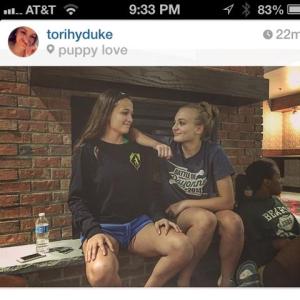 TOMORROW THE JERSEY SHORE ELITE FRESHMAN TEAM
 ONE OF THE BEST EVENTS OF THE SUMMER AT HOOP GROUP…POINT GUARD SCHOOL….STARTS NEXT WEEK SPOTS AVAILABLE…… http://hoopgroup.com/headquarters/summer-basketball-camps/basketball-101-camp/
THERE ARE STILL SPOTS AVAILABLE FOR NBS...PLEASE IF YOU ARE TALENTED AND WANT A CHANCE TO SHOW IT OR TO SHOW YOUR IMPROVEMENT…THIS IS IT….TALK IS SO CHEAP THESE DAYS!