There really isn't anything more, that Camryn Foltz can do to surprise us anymore. She has accomplished everything she has set her mind to do. She is one of the most driven athletes and students I've ever met. But yesterday Camryn Foltz may have put the icing on her biggest accomplishment to date… Camryn Foltz scored her 1000th point.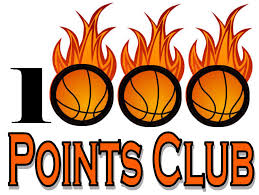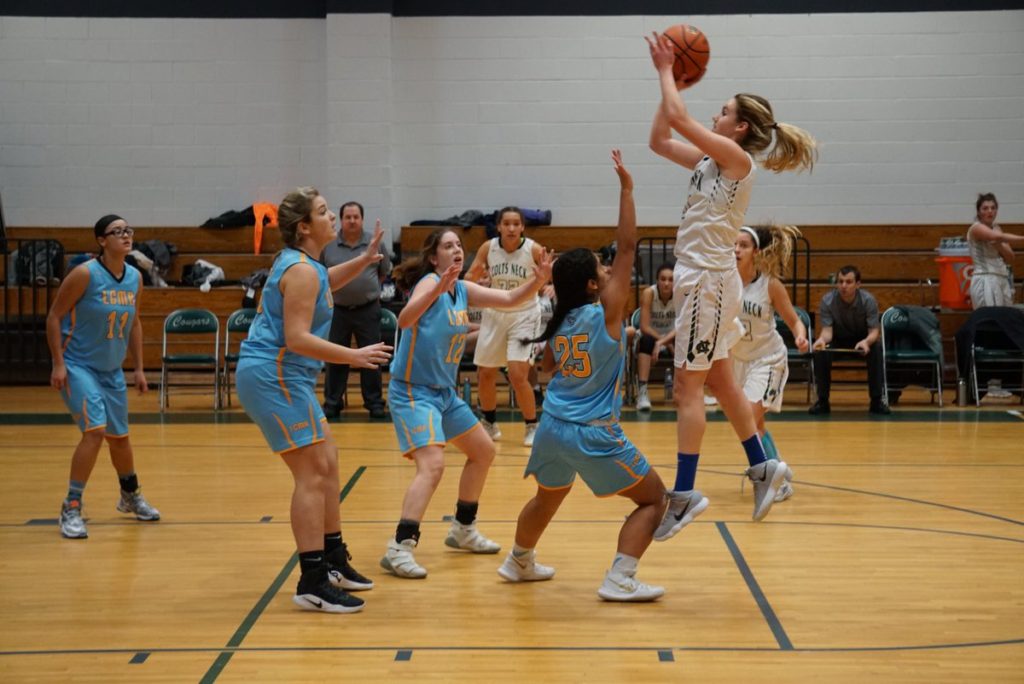 Camryn Foltz joined that rare group of kids who go into immortality forever by scoring a 1000 points at there school. But Camryn Foltz getting to 1000th may be different than anyone that I know. You see Camryn Foltz had to make big decisions and overcome major obstacles to get to where she is today. Camryn Foltz has had her back up against the wall since the day she decided to attend Colts Neck.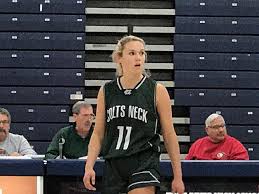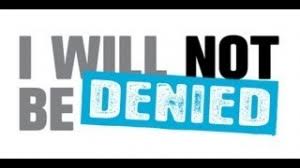 When Camryn makes her mind up to do something; she cannot be denied. If not for this ability, she would've never have scored her 1000 points at Colts Neck. You see Camryn Foltz could easily be at RBC, if not for the high standards, she sets for herself. She had planned on attending RBC if she didn't get into Colts Neck law. She would have played for the very man who coached her mother, Joe Montano. But was there really even a doubt, she wouldn't get in to Colts Neck Law? Just like was there ever a doubt, she would attend IVY SCHOOL DARTMOUTH? It's Camryn Foltz folks, she doesn't believed in settling. She's been that way her entire life.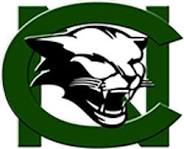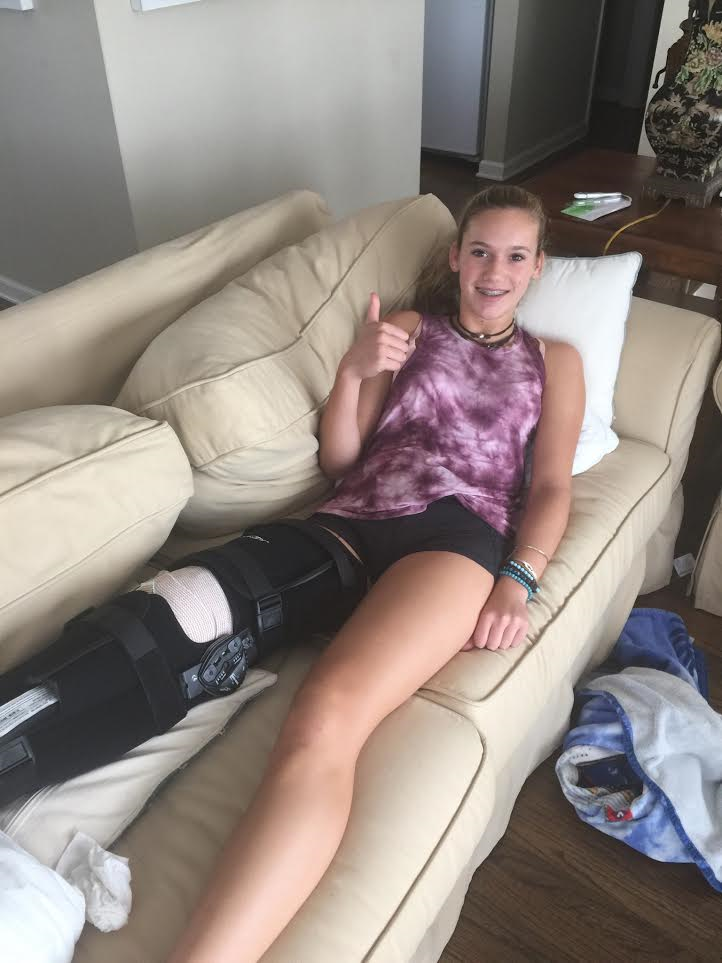 It's strange but everyone forgets these days that Camryn Foltz was considered by many the best incoming freshman in the Shore Conference. She was the odds on favorite to win FRESHMAN OF THE YEAR. She also was expected to team with current Harvard star Lola Mullaney and form a dynamic duo. It seemed everything was in place for Camryn Foltz to have a dream freshman year, except none of those things happen. Camryn tore her ACL and Lola Mullaney moved to Manasquan and won a SCT and TOC. While Camryn plotted her return.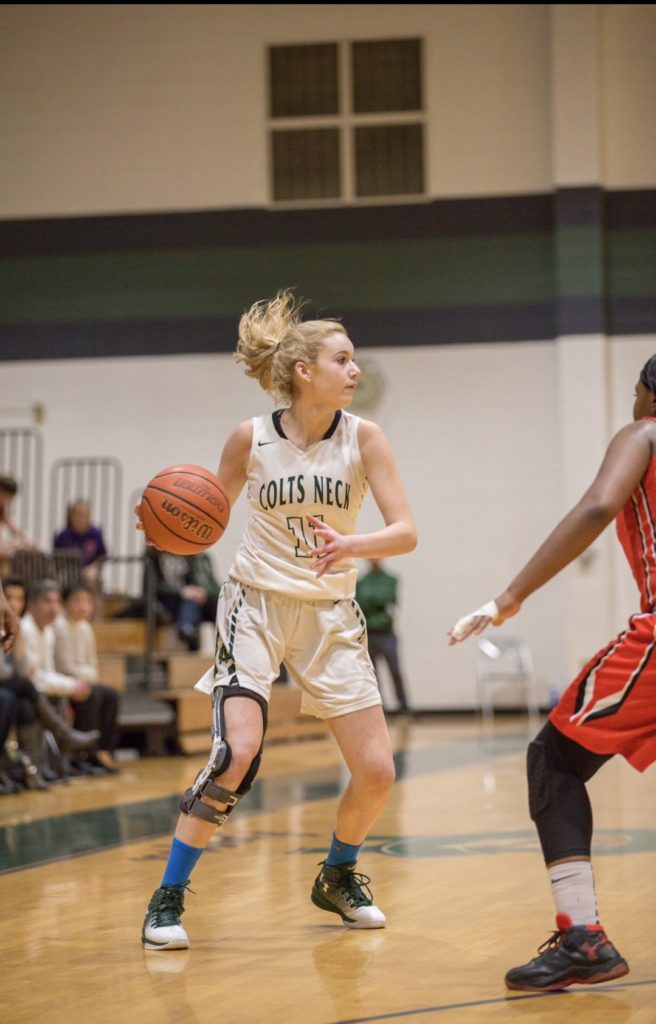 Camryn was suppose to miss her entire Freshman year. But when Camryn makes her mind she is hard to stop. She told everyone who listen, she would return before her freshman year ended… nobody believed her. But there she was dribbling in a chair everyday, doing Stationary shooting and low and behold, Camryn Foltz did make it back for her freshman year. She just wanted to prove she could do it and she did. It's another example why her 1000 points just feels different.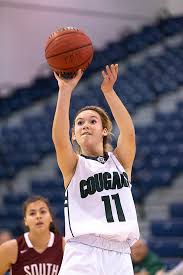 When you really think about what Camryn Foltz has done, let this sink in first. Camryn Foltz has basically scored 1000 points in two and a half years. That alone would be impressive if not for the other things that went into this grand. Like the fact for the last two years, Camryn folks has been game planned against every single night. She is double and triple teamed and has seen more box in one's thrown at her, perhaps more than player in the state. Now throw in the fact she is score's OVER 50% of Colts Neck's, points just about every night. Camryn Foltz has more pressure on her than just about any player in the Shore. But the thing that really makes Camryn Foltz 1000 points incredibly special is this… COLTS NECK, doesn't exactly play speedball. In fact on most nights they play a slow deliberate style. It allows them to stay in games and compete against more talented teams. Camryn Foltz has had to be one of the most efficient stars in the state. She simply doesn't get as many opportunities as others…She just makes the most of her opportunities.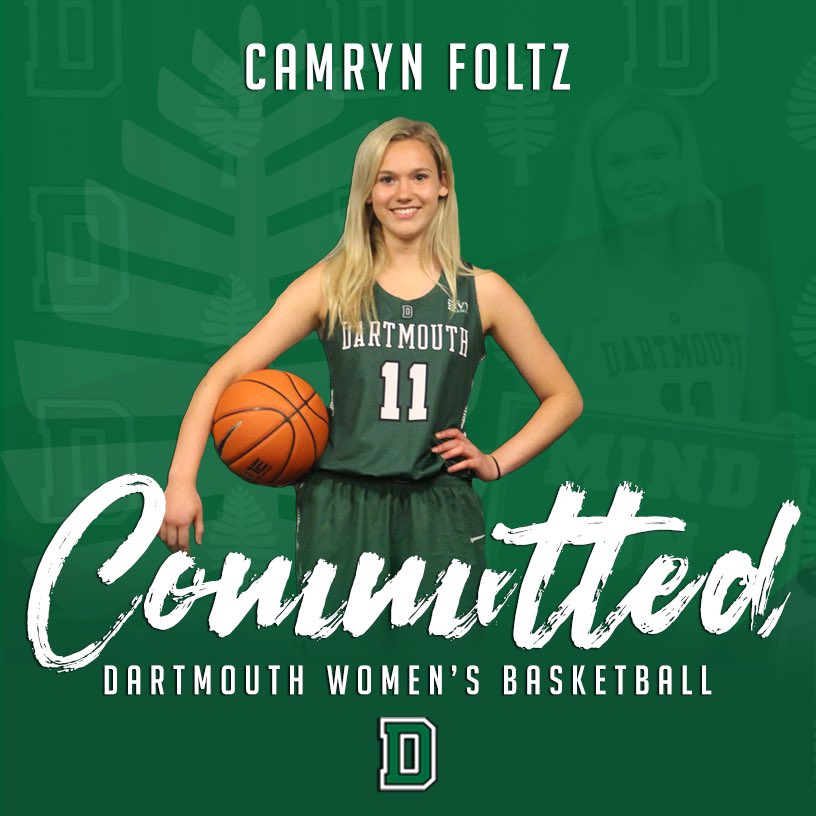 Some say Camryn Foltz right now is the SHORE CONFERENCE PLAYER OF THE YEAR. That's going to be a tall tree to climb because I just don't believe Colts Neck can win enough games. But I did have a conversation with Camryn before the season. I told her it was going to be a long season and to keep her head up. But in true Camryn Foltz form, she said we'll see about that. I honestly tell you, I have never seen a more positive or competitive kid. She truly believes her team can win a state title. Just like she believes Dartmouth will win it's 18th and leading IVY LEAGUE title. I for one, am not going to doubt her because when Camryn, puts her mind to something, anything is possible… JUST LIKE SCORING THE MOST UNLIKELY 1000 POINTS WE HAVE SEEN… CONGRATULATIONS CAM👍
TONIGHT….2 GREAT OPPORTUNITIES