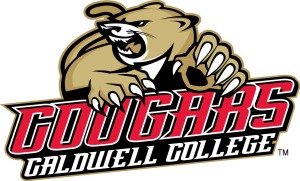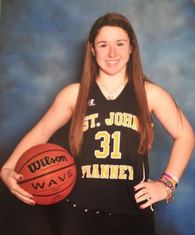 Tina LeBron has beat the odds since she starting playing basketball. She has always been the kid nobody about until the game is played. She is one of the kids whose reputation is not big…but heart and ability to make big plays are huge and this weekend she made another big play when she gave…. Caldwell College a verbal commitment.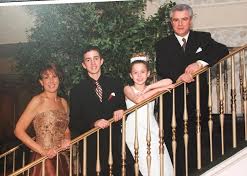 When a younger Tina LeBron played AAU basketball she got caught in the drama that is part of AAU. It was not her who caused the drama or her family. You see Tina LeBron and her family are first team All Americans when it comes to the being good people. There has never been a better teammate than Tina LeBron on planet earth. No player cares and brags more about their teammates than Tina LeBron. When her AAU team broke up the player who gave the most and was the most positive was left out in the cold. Nobody called her or asked her if she wanted to part of whatever new team was being formed. But Tina LeBron and her family are such good people they just moved on and found a new team. Because they know goods come to good people. Tina LeBron currently plays for the team everyone what's to play for and is regarded as the best in area…THE JERSEY SHORE ELITE CAMBERS TEAM.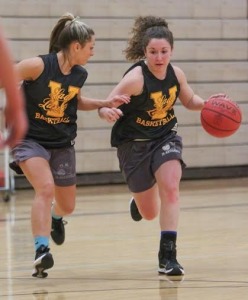 When Tina LeBron decided to attend SJV.. I was surprised!   SJV was stacked with guards planning to attend the Holmdel school. Kelly Crouch, Kelly Campbell and Emily Urbie are all D1 players and play her position. I personally thought it was a mistake. But Tina LeBron understood that good things come to good people. She played minutes as a freshman and was nice addition to Dawn Karpell's top ranked program. Now she is as important as any play on the BEST TEAM IN NEW JERSEY.
Tina LeBron was injured and missed her junior year. In most cases kids in this spot don't think to much about there teammates. They put on a smile and pretend to be supportive. But Tina LeBron understands good things happen to good people. She sat and cheered for her teammates all year….but it was honest true support. She bragged about her teammates, like telling me " GiGi better be All Shore" or sitting in the stands hugging Emily Urbie and telling how great she played in the Shore Tourney Semi- Final. Some believed that Tina LeBron would never make it back. Well she did make it back, in fact she made it back that summer. She had a 40 point game in a AAU game to remind everyone she was back. Tina LeBron BEAT THE ODDS, when nobody thought it was possible when you consider what she was up against.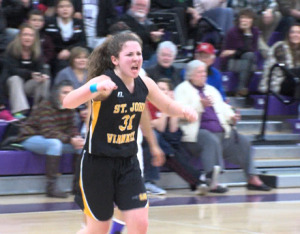 This past season everyone was saying how great SJV was going to be. Nobody said how great Tina LeBron was going to be and if not for Tina LeBron nobody would've been calling SJV great this year. Because nobody in the Shore Conference made more big shots than Tina LeBron this year. It seemed every night Tina LeBron turned into superwoman when SJV needed it most. Two years ago SJV couldn't win a close game. This year Tina LeBron put that issue to bed by herself in many cases. She understood good people can do big things and she did it all season for SJV. This year Tina LeBron saved SJV's reputation in big close games. She was the big shot maker they missed! Now nobody talks about SJV not being able to win the close games….TINA LEBRON IS THE REASON WHY!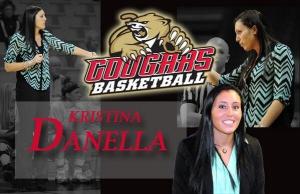 Superstar Player is know becoming a superstar coach and recruiter
While everyone was talking about what school the so called stars of the shore would be attending. Tina LeBron and a former Shore superstar were forming a great relationship. Caldwell Head Coach Kristina Danella, fell in love with Tina LeBron the first time she watched her play. Maybe its because of how hard LeBron played. Maybe it was because of Tina's ability to step up her game in big spots. But maybe the biggest reason she loved Tina LeBron was because just like her… Tina LeBron is a winner on and off the court. Tina LeBron wanted to go somewhere where she is appreciated and there is a commitment from the coaching staff…Caldwell offers all that and more.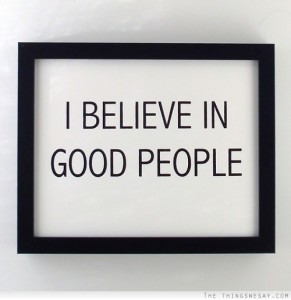 Kristina Danella is a young aggressive Head Coach, she doesn't dance around when it comes to recruiting. She tells a kid I want you and that's it. If you like what she is offering then great. If you don't she moves on. Danella also likes to recruit players who are better than her D2 level. She wants players who wants to win championships. So she knows she needs D1 players who are good playing at the D2 level with NO  Ego or Drama. She needs kids that she can trust who are good people, who also can trust her… I'm sorry but does that sound like someone you know? There is no doubt in my mind Danella will win a championship. She has the work ethic and the desire….the very same things Tina LeBron has in her DNA.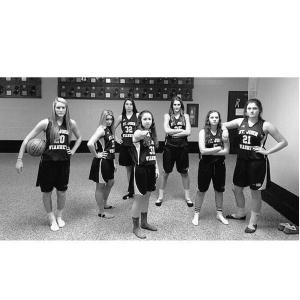 Point the Way Tina!
So a kid who has beat the odds every step of the way has made it. She has proven you don't have to talk negative, be jealous or fight with teammates and coaches to reach your goals. Tina LeBron now has only one thing left to do….ENJOY THE RIDE THAT IS AHEAD OF HER…..SHE HAS EARNED IT!
NBS CAMP SPOTS ARE STILL AVAILABLE…