The Hoop Group All DEFENSIVE TEAM and DEFENSIVE player of the year will be released this evening. So I would like to give you my thoughts on the team hopefully before it is released.
First understand I do not share the wealth when it comes to any awards . I believe a player should truly earn  there awards. I can tell you the list was narrowed down to  7 serious candidates for this years defensive  awards. But in the end the 6 who were picked simply graded out better. These teams were picked the night after the SCT FINAL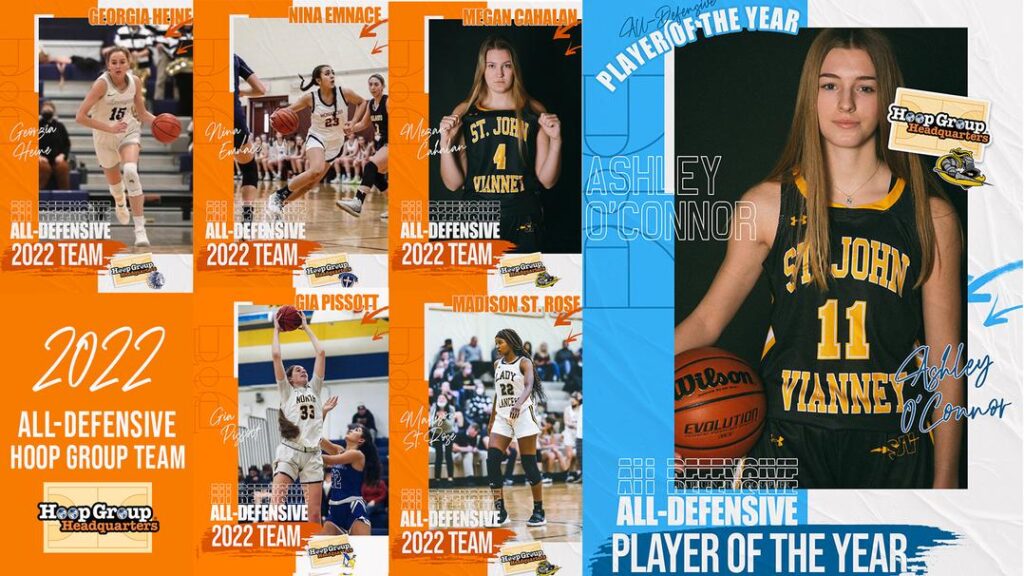 I have watched hours of tape of all players who were considered. Including many who were thought to be candidates and quickly not considered  after watching them play on video. A player needed to display a full understanding of Individual defense and team defense. You also  must understand because a player can steal the ball. That does not make them a good defender. Every player on this team had a significant defensive moment during the season.
BELOW IS THE LINK FOR THE DEFENSIVE PLAYER OF THE YEAR AND TEAM CRITERIA