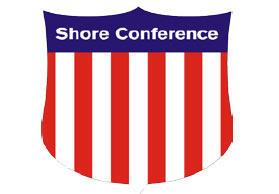 A CENTRAL is the best division not only in the Shore but the state as well. The Division could have 4 teams ranked in the TOP 20, including the #1 team . This division is full of land mines and each game pose threats . The division while not the powerhouse it was last year; is still the best in the state. This division has the leading Candidate for Shore Conference player of the year. The conference has so many stud babies, it would take forever to list. This conference has it all, including a whopping 22 Division 1 players. They have multiple coaches who have won a SCT or TOC. This is the division of TRUTH… you will find out everything you need to know about a TEAM or PLAYER… there will be no questions in the end. Everyone will be asked to put up or shut. This is the nowhere to hide in this division.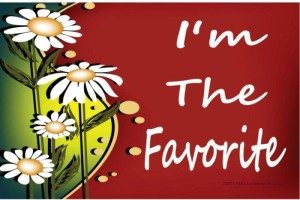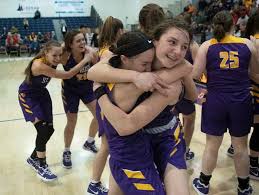 Picking the favorite in A NORTH doesn't take a whole lot of thought. St. Rose are the defending champs and last season ran though the Division, blowing out defending SCT and TOC champ Manasquan and upstart RBC. They won the Non-Public A state title and made it to the TOC. They return 3 starters which include two of the best players in the Shore Conference. Seniors Brynn Farrell and Makayla Andrews both are superstars. They also return Abby Antognoli who was many believe is one of the best point guards in the state. All three are battle tested and are capable of big nights. Muareen Stapleton, played important minutes last year and should be ready to take the next step as a prime time player. Maria Tedesco, a senior will try and fight for a starting spot after spending last year learning the system. St. Rose will be asking a number of players to step and play bigger roles than a year ago. but there is no shortage of talent. They will add NIAISYA ERVIN after 30 days and she will give them an another shooter and high IQ player. Last year they won that State Title after losing 4 D1 starters. So replacing players is nothing new.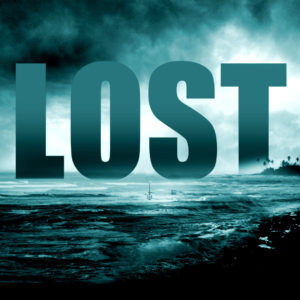 Gone are Sam Mikos and Maggie Stapleton, two blue color role players, who won a lot of games. But the real lost is Lauren Lithgow, who was sensational in big games and a deadly three point shooter. She also was able to get out in transition for easy layups. replacing her shooting and ball handling will not be easy. These losses where expected, what was not expected was losing Mary Donnely who was penned as a starter this season. Next asst. Coach Bob Dubina bought a wealth of knowledge including a delicous 1-3-1 defense last year. Both are gone as well.
2018-2019 Record
Coach Mary Beth Chambers( State Chip and TOC)
Overall-27-4
Conference – Division15-0C
THE STAR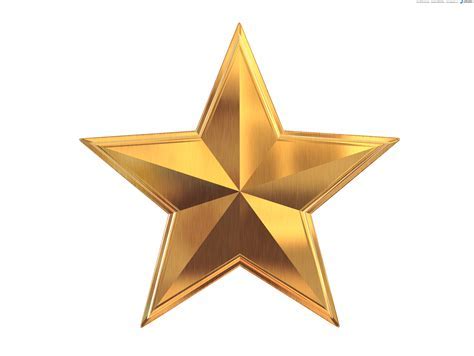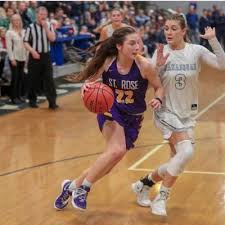 BRYNN FARRELL-Sr. is not a star, she is a mega star and superwoman all wrapped up into one. St. Rose without Farrell, is no going anywhere near a state, divisional , SCT or TOC Title. She is the ulitmate weapon. Her ability to show up in big games is almost amazing. But more amazing is her timing. She knows when and how to put her team on her back. Last season she was viturally one woman offense at times. She was 1st Team All State and is the leading candidate this season for New Jersey Gatorade Player of The Year and Shore Conference Player of the Year. She signed a letter of intent to continue career at U of Florida. She is a warrior the moment she steps on the court and ultra competitive. She has become a true leader and more importantly a GREAT TEAMMATE, something that is over looked by many. She is hard worker and this fall her coach Mary Beth Chambers said "she is my hardest worker" bad news for the Shore and the state. She is a scoring machine. She scored 545 points…162 rebounds and 17 games of 20 points or more. Why are these numbers so impressive? Because of the level of competition which she- played against. Brynn Farrell is where everything will start and finish for St. Rose.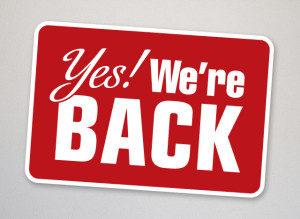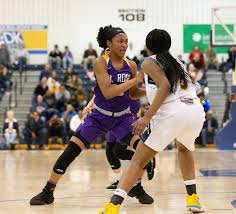 MAKAYLA ANDREWS- Sr. has been walking around this fall with a big smile on her face, since signed with Patriot League Lafayette University. Last season was tough at times for Andrews adjusting to her new teammates; after sitting 30 days. But towards the end of the season, she looked like she had star written all over her face once again. Then this fall, she proved that she was one of the best players in the state once again. Andrews has fine tuned her jumper and improved her handle. She played the point in the fall league when Abby Antognoli was injured and looked right at home. Letting coach Chambers know in a pinch she is more than available. A big scorer her first two years at Neptune, Makayla Andrews took a while to heat up last season. But once she settled in, what everyone has forgotten is this. She scored in double figures in every game except in two massive blow outs. There is another reason St. Rose should be excited. If Brynn Farrell was superwomen in big games, then Makayla Andrews was wonder woman. She has 22 points and 5 rebounds vs RFH…15/6 vs Manasquan …11/5 vs University and 11/9 vs state champ Franklin in the TOC… all the while not being featured in the offense. In the end, Andrews could be the difference in winning a SCT and TOC CHIP!
Abigail Antognoli- Jr. Like last year, she may be the one player that St. Rose cannot replace. She is the only true point guard on the roster. Last year, she went from role player to prime time player. She is the best on ball defender in the state. She missed a great deal of the fall with injury. It just may be, just wanted the doctor ordered for the track start. She is one of the best rebounding guards in the state. She is a 50/50 ball queen and nobody leaks out behind defenses better. She has improved her shooting and may be the three point shooter the team is lacking. She is floor leader and one of the most competitive players in the shore conference. The term little Abby is a thing of the past as she filled out nicely and more importantly has grown. She still the fast player in the Shore Conference. Last year she scored 331 points and had 90 assist; while trying to keep all the stars happy. Her show stopping 15 point and 5 rebound game vs Manasquan will not be soon forgotten. It set the tone for the season. Abby was All Shore 3rd Team All Asbury Park Press and hopes to move up this season.
Maureen Stapleton–Jr – To say this is an important part of the St. Rose lineup is a big understatement. It's almost impossible not to root for this young lady. Her passing and off the ball defense has always had value. Pior to arriving at St. Rose she was a big scorer in grammar school. Now she will need to call upon those scoring ghost from the past. Stapleton is the best three point shooter on the roster. She will need make shots when St. Rose most certainly sees sagging man and zone defenses. Last year she was a role player, she showed flashes in a limited role. This fall she showed, she is clearly ready to step into a starting role. She is an underrated rebounder and plays with an elite IQ. She was playing lights out in the fall until she suffered an injury. St. Rose will be asking Maureen Stapleton to step up this season. My guess is, that is exactly what this young lady will do. She is totally teammate and will be ready.
Maria Tedesco- SR- The toughness and talent has always been there. But Maria Tedesco has never been given a real chance at extended minutes. Now she will finally get her chance. She is a phyiscal presence and true effort player. She will no question get first crack at the starting forward position beside Brynn Farrell. She is excellent defensive player both in the lane and more importantly on the perimeter. She is a solid ball hander and reliable rebounder, who proved this fall she can step away from the basket and make 17 foot jumpers with confidence. She will do all the dirty work for this team. If she has a good season and adjusts quickly to her new found role of importance …WATCH OUT. She will attend Mercy College next season
Layla Laws- JR– She could easily be the biggest surprise of the roster. No player's stock and game is rising more. She is a big time athlete and has next level quickness, something missing up front for St. Rose. She has the potential to be a big time defender and rebounder. She is a reliable three point shooter and has a lighting first step off the dribble. Now the only question is, how fast can she adjust to finally getting a chance to play. She certainly will make mistakes early. But she has put the work in and now the basketball IQ must catch up with the talent. The only way that happens is with playing time. Layla Law brings things to the table only she can to this roster. She showed flashes all fall. Some including this blogger believe she has Division one talent.
Kitty Murphy- Jr- She saw limited minutes last year. But she has a willingness to work. She is a more than reliable shooter and ball handling. All the skills are in place except experience and the opportunity that has been lacking in her time at St. Rose. She has played behind multiple D1 guards over the years. This year she may be used as a back up point guard and shooting guard. She has seen a lot of winning over the years. She played AAU basketball this summer and this fall looked very comfortable. A good season from Murphy will be a big lift to the team…she will attend Muhlenberg next season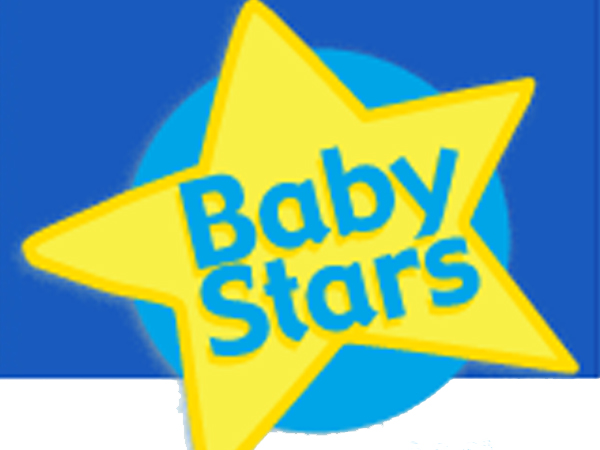 Maggie Cavanaugh – Guard– is a talented ball handler and passer. She can knock down shots and St. Rose is committed to helping her develop. She will see spot time this year.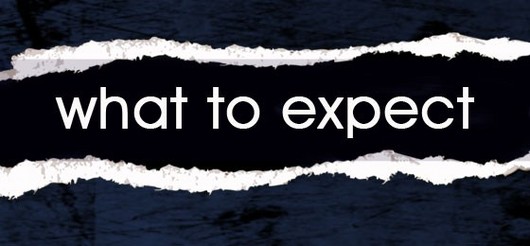 Expect Brynn Farrell to have a PLAYER OF THE YEAR type season. The offense will run though her. But she will have Makayla Andrews for the entire season to help take some of the scoring load off her. Abby Anotognoli will run the show and chip in offensively with run outs and open three's. Look for Coach Chambers team to share the ball and play tough hard nosed defense. They will run back court cuts out of their offense and set up shooters for three's. Maggie Stapleton will become the desinated shooter. Maria Tedisco will most likely fill the role like behind by Sam Mikos. They will rebound like last year… as a team, with everyone chipping in. The Schedule will be tough early with Rutgers Prep and RBC being two of the first 3 games. They most likely will start the year as the #1 team in the state. Coach Mary Beth Chambers will miss the first two games of the season.
There are questions and we won't know the answers until the season. First what will be the starting lineup? This is not a deep team and the starters will be forced to play a ton of minutes in the games that matter most. Losing Mary Donnely was huge because she would have given St. Rose an elite rebounder, scorer and defender with real big game experince. Can they replace her? Next Brynn Farrell scored 545 points last season. The returning St. Rose roster has 557 combined… and of that 557. Makayla Andrews and Abby Antongnoli have 486 of those points. Where is the scoring coming from? Next where is the rebounding coming from? Finally and perhaps the biggest concern of all…where is the three point shooting coming from? Lauren Lithow had 50 three's last season. Brynn Farrell a high volume shooter, has the most returning three's with 31. After her the next high is 18. Somebody will have to step up.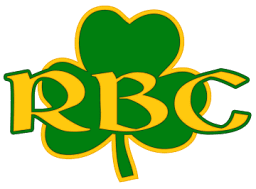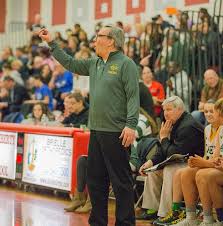 2018-2019 Record
Coach Joe Montano-(multiple SCT rings, TOC's and Ring)
Overall- 19-9 Overall
Conference- 10-4 in Shore – A Central
Joe Montano, just completed maybe the best coaching job of her career. Strong words but could be true. Last season his team was a group of babies surrounded but an untested senior and upperclassmen. There were moments when the young Casey's look like the team of the future and other times like a team searching for answers. They were ranked in the Top 10 most of the season but did not have a win vs. a Top 10 team. Worst, they suffered the worst lost in the storied program's history in the SCT to RBR. But the good news RBC, returns a boat load of talent, two freshman who could start for every team in the division. Sophia Sabino may be the best pure point guard in the state. Ally Carman will be the best post players in the state one day and Justine Pissott will be one of the best players in the country… one day. The question is when is that day coming. The roster has 7 D1 players.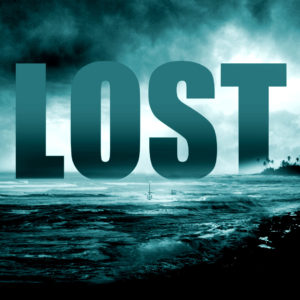 Julia Setro was a solid player last year. Who had some big games including a 29 point game vs Marlboro
THE STAR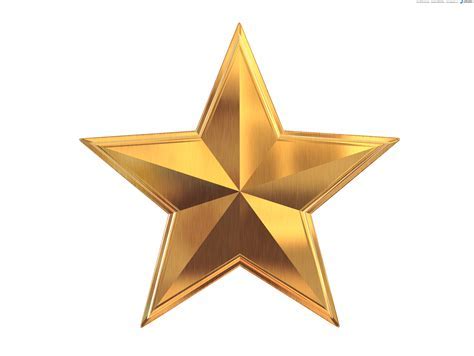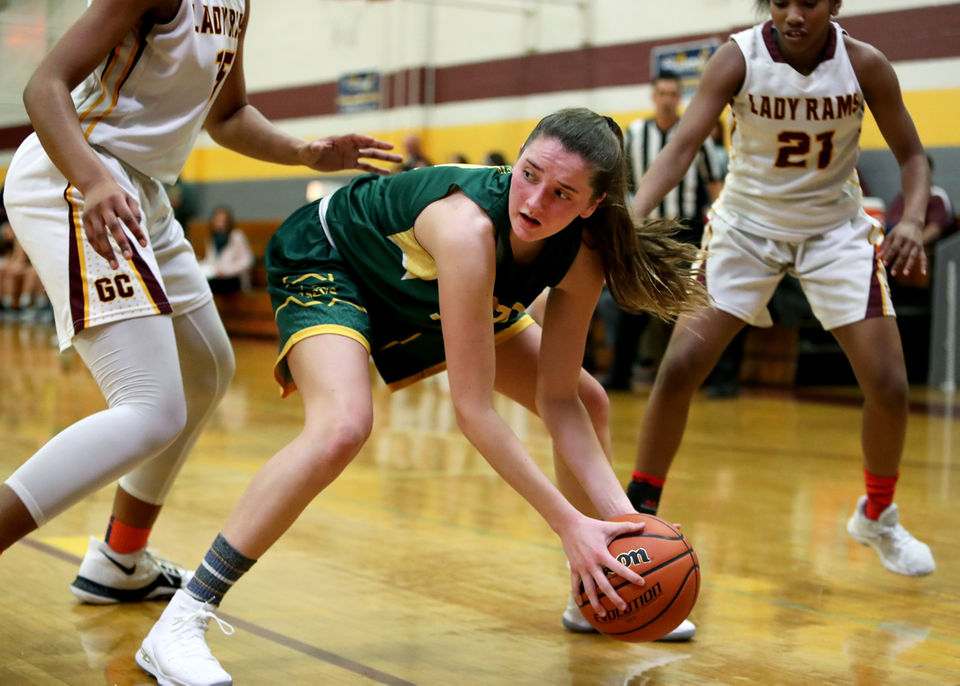 Sophia Sabino- Jr– If for any reason Sophia Sabino leaves the lineup for extended time. It's a wrap for RBC, there is simply no replacing her. Last year, at times she was asked to do more than any point guard I have seen in recent times for a young player. No point guard in the entire state had more responsibility than Sabino last year. After an intense recruiting war. She surprised everyone and chose Fordham University and with that stress out of her life, she can now focus on the job at hand…getting RBC over the top. The numbers are staggering as she either led or was 2nd in every single major stat for St. Rose. No point guard in the state has her vision or ability to make her teammates better. She is the best early up passer… I have seen, a key when playing with talented players and she has a lot to work with. She is masterful behind screens, she is the best shooting point guard in the shore by a long shot. She also is the best defensive guard in the shore and maybe the best in traffic rebounding point guard we have seen in recent years. Sabino is now a junior and will be the unquestioned leader of RBC.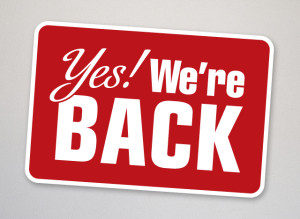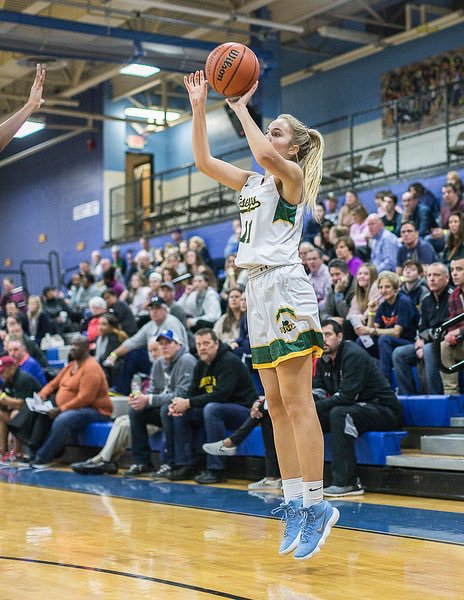 Fab Eggenswhlier- Sr– last season she played the entire season injured. Last year, she was one of the rare junior captains at RBC. This fall was her best ever for a number of reasons. First she did not play for the Swiss National team. Last year I believe it took a toll on her body. This fall she has been for the most part injury free and been lights out. She has been shooting the ball well and more importantly looking for offense. She has gotten stronger and is playing with a real aggessive nature. She once again will be the backbone of the RBC defense. She is an elite passer with a high basketball IQ. She knows the RBC system and way of life better than anyone. This season, the Lehigh University bound senior could end up being the key to all RBC's dreams.
Nicole Stanford-Jr- "the Brain" could have a major break out season. In fact she could be the surprise player of the year in the shore. I believe her impact could be that great. She has gotten stronger and much more effective in the lane. Her shooting this fall has been lights out. Don't be surprise to see coach Montano play her and 6'5″ Ally Carman together this fall. Her rebounding has taken a major step forward. She is an excellent shot blocker and has shown the ability to score in the lane. She could be the deal breaker for this entire division and put over the top. This could be an important piece to the RBC puzzle.
Grace Wilson- Jr- She is a warrior or warriors. She may not look the part but she is every bit of the part. She rebounds against bigger more athletic players. She is hungry and aggressive. She can step away and knock down shots. She is willing to give up her body at all cost. Floor burns and hustle plays are nothing new to her. She will defend in the post and be physical. She will make opponents earn everything and anything. She is a valuable part of Coach Montano's rotation because of her energy and never say die attitude.
Antonia Panayides- Jr- She is a future D1 lock and brings real toughness and an aggressive attitude to the RBC team. She is the physical warrior of RBC. She has turned herself into a deadly shooter. She is a big time defender at all 3 guard positions. She is an excellent ball handler and makes the extra pass and is an elite rebounding guard. She can push the ball in transitions and make plays for herself or teammates. She was outstanding in the fall league and is one of the most competitive kids in the Shore. Toni is setting up to have a big season.
Shaeyln Sabino- Jr– She is the best keep secret in the Shore these days. She had a monster fall. She is a much improved three point shooter and ball handler. She is now rebounding and posting up with confidence these days and it's playing off in a big way. She has a big body and has learned how to use her size and skills sets. She is runs the floor and is a big time passer below the foul line, which bolds well for Ally Carman. She will be physical on defense and clog up the lane. She without question will play a major role for RBC this season. Sabino is clearly becoming a real feel good story this year.
Justine Pissott, she was the best freshman to wear a RBC uniform in recent years. She was named the Hoop Group Freshman of the Year last season. She was the teams leading scorer last season. She has the best shooting range perhaps in the country. She has gained weight and grew another inch this summer. Now at 6'3″ she is posting up more and has become a excellent rebounder. One of the best passing wing players in the state. She has improved in just about ever area of her game. But the biggest improvment may be her new found strenght. She is being recruited by just about every top team in the country. Her size, shooting ability and skills sets make her one of the toughest match ups in the state. Her work ethic is already legendary.
Ally Carman – She is the one difference maker in the entire division because nobody can match up with her. She has totally changed her body. She is now almost unstoppable on the box. She averaged 8.7 and 6.2 rebounds as a member of The Hoop Group All Freshman team. Those numbers will increase the season. She had a monster summer winning MVP at the NBS camp with over 60 D1 players on hand. This fall at times she dominated games in the fall league. She appears to be more mobile and is in better shape. If there is one player that could put RBC over the top… it could be Ally Carman.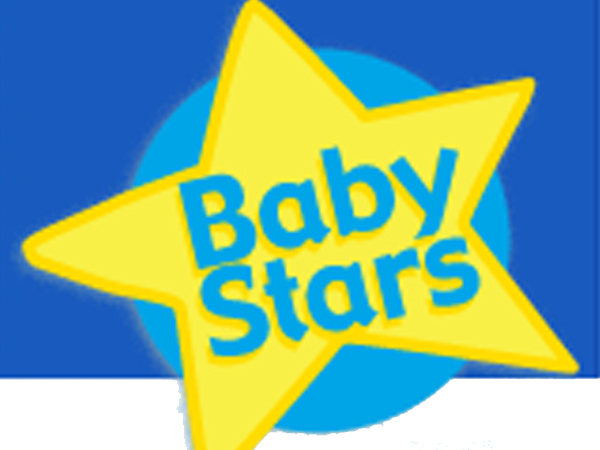 This team has two impact babies this season. But will play real minutes in real games. Both are future D1 players. Unlike last season these freshman will not be asked to carry the team. This will make them more conistence and effective in the big games.
Casey Prior- Combo Guard– She is a deadly shooter with range. She can handle the ball vs pressure. She also has trained or played against every top player in the Shore Conference. She is totally prepared to play as a freshman and coach Montano will not hesitate to use her.
Emma Carman- Guard/Forward– She will play every position on the floor this year. She has great size at 5'11 and has a big body. She can handle the ball and shoot the three. She too has seen the best competition. She will be asked to learn a lot in a short period of time. Coach Montano will not hesitate to play her in a big spot if forced to do so.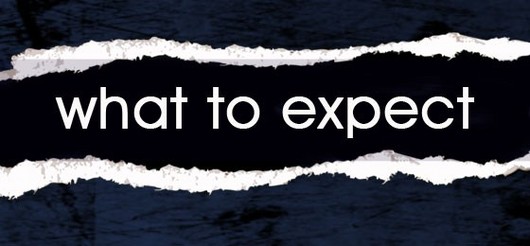 This is the deepest and maybe most talented team in the state. They have elite shooters, ball handlers, passers. The could be the best shooting team in the state. They share the ball better than any team maybe in the state. They are insanely unselfish. They also have size in Ally Carmen and Nicole Stafford. Look for RBC to feature both this season. Once again the backbone of the team will be defense. RBC will use their length and size to force teams to throw over the top or shoot jumpers. Look for Sabino to run the offense and fine teammates streaking down the floor for quick strikes. In the half court all roads will lead though Ally Carman. When teams double her, look for Sabino, Prior and Pissott to set up for three point shot oppourtines. Fab Eggenschwiler will anchor the defense and lead the charge on the glass. They will be 10 deep legit and Coach Montano will not hesitate to go to his bench. This team is battle tested and will start the year in the Top 5 in the state.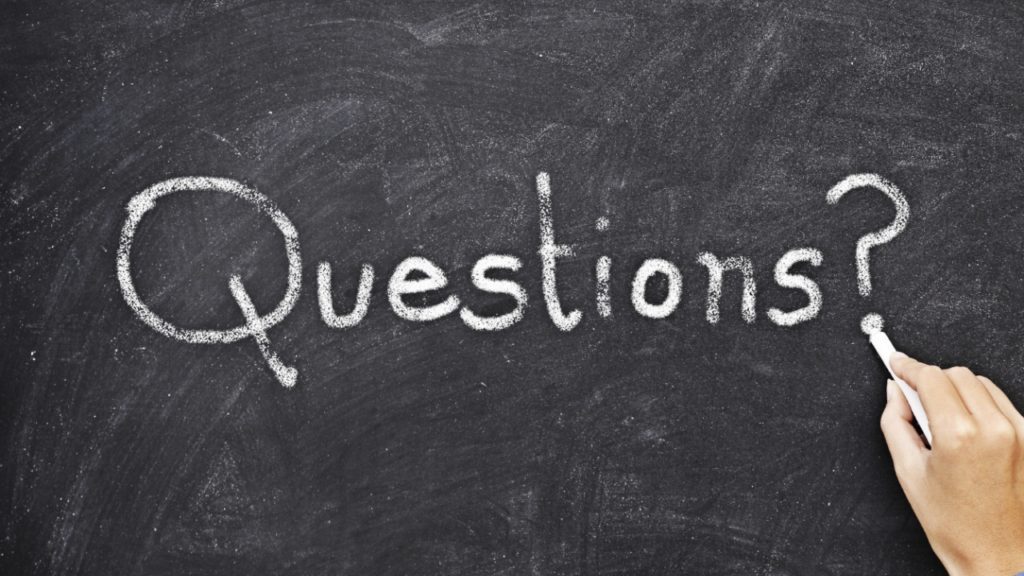 The question everyone will ask is simple; who is the leader of this team? Last season the answer was Joe Montano. Next where is the physical gritty style of play needed in tough games? The mental toughness issue was a problem last year. Can they focus for 32 mins? Who is running down 50/50 balls which was a major issue last season. Can they make layups? Then perhaps the biggest question of all. How to hide Ally Carman on defense or can she take the next step. Teams took full advantage at times with 5 guards vs RBC last season. Lastly, can RBC get over the hump against the Top teams?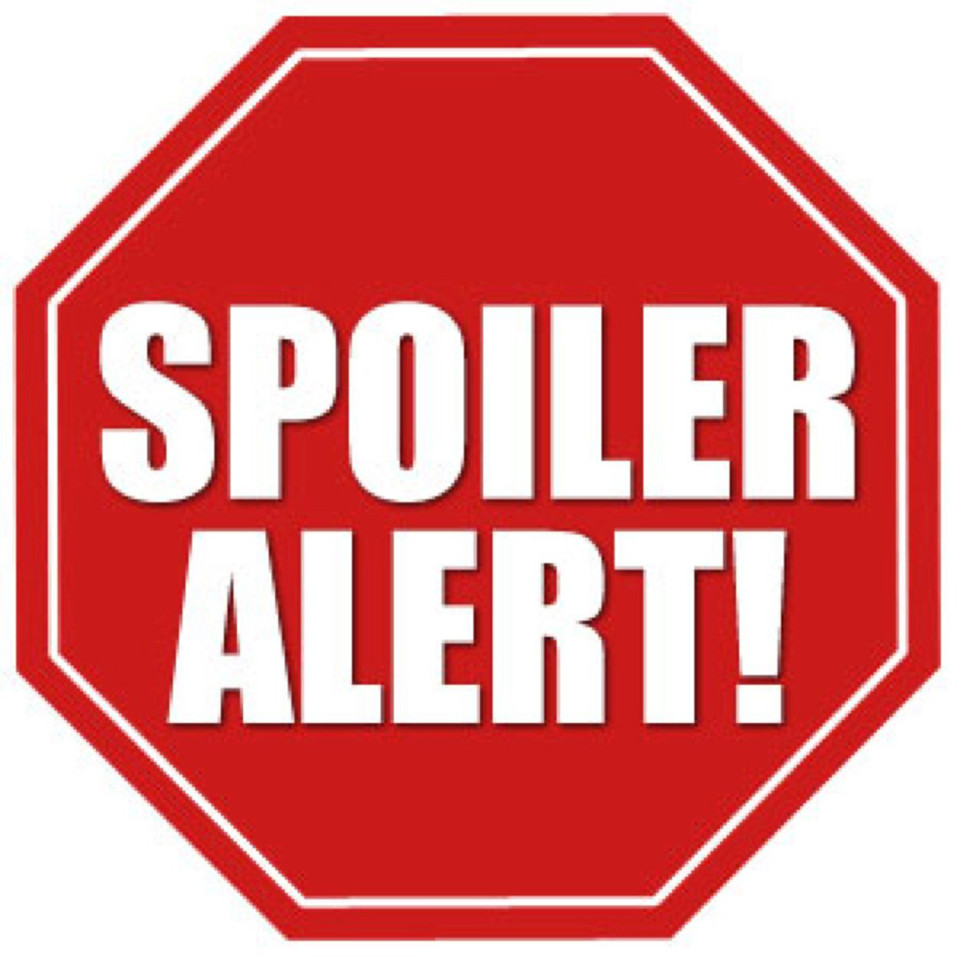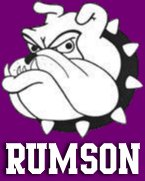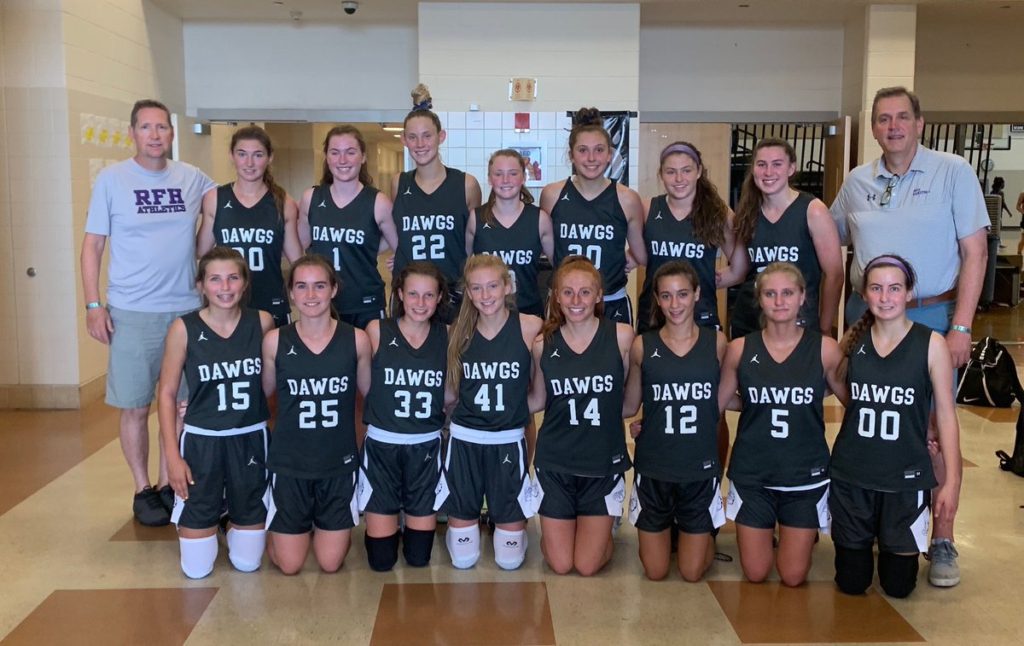 2018-2019 Record
Coach Dave Callahan
Overall- 19-11
A Central- 12-7
They may have the best culture of any team in the Shore. The play as a team and root from each other. Last year they surprised everyone once again and spent most of the year in the Top 20, until injuries hit them again. They once again played one of the best schedules in the state. The last two years they've been hit with bad luck and injuries. This season that bad luck followed them once again. This year they have more talent come into the program since the George Sourlis years. Transfer Paige Slaven gives them an elite guard and the 5 incoming freshman are all special and future D1 players. Like every Dave Callahan team, they play hard and take on a family like feeling thoughout the program. They had the entire roster returning this year. They will start the year in the Top 20 but this team had dreams of breaking into the Top 5 and winning the SCT. Now those things are in serious doubt because of injuires.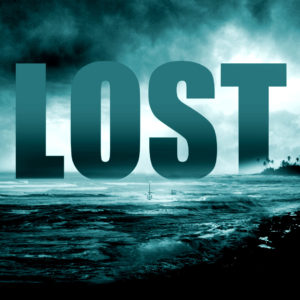 They have had some unexpected losses this season. Now bigger than Star Grace Munt who most likely would have been a All Shore Player this year. Replacing Munt will be almost impossible. She will not return this season. To make things worst. Chase Boyle and Kaila Scarpa are both out for the season as well. Both were expected to play major roles this season.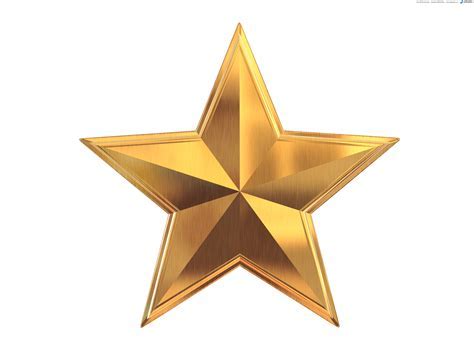 THE STAR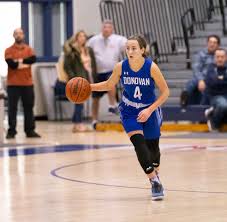 PAIGE SLAVEN is one of the best points guards in the state. She also was the best point guard in the Hoop Group Fall League. Slaven spent the last 3 years at Donavan Catholic winning games and creating 1000 point scorers out of shooters. She has made game winning shots and big plays since the day she arrived in the Shore Conference. She is ego free as she walked away from D1 schools to attend St. Micheals College. She is almost impossible to pressure and is maybe the best passing guard in the Shore, once she hits the lane. She never misses a open shooter and finishes at the rim. Now throw in the fact, she can guard any to guard in the shore and has out played just about every point guard she has faced over the years. She will give RFH an elite point guard, something it has been missing. Many believed she would have moved RFH into a legit contender for the SCT title. While she is known for setting up her teammates, lost in her great vision is this…SHE SCORED IN DOUBLE FIGURES IN EVERY GAME EXCEPT TWO LAST SEASON. She has a double/double in points and dimes against Manchester last season. Slaven will be in the hunt for ALL SHORE THIS YEAR.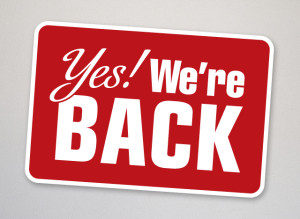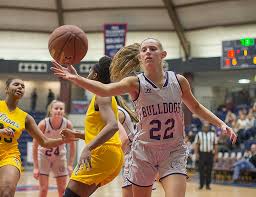 Lucy Adams– She is long, athletic, tough as nails and stacked with talent. Adams is a BIG key to everything for RFH because she gives them a battle tested senior. She appears ready for the season. In the scrimmage vs Manchester she was not taking a back seat to anyone. She is physical and was Uber aggressive in the first scrimmage. She can step away and knock down jumpers and is a top defender in the lane. She is the best rebounder on the team and not afraid to put the ball on the floor. Last year she had nine double/double games. She also had an amazing 248 rebounds, 57 blocks and 62 steals. It kind of makes you go hmmm…how was she not All Shore? Not many players put those numbers up and that includes some All Shore members. Lucy Adams could surprise everyone this year and have a monster season. If she does RFH just might do it again and surprise everyone despite the many injuries.
Sophia Passalaqua- Jr- She is tough as nails and more importantly is a proven player and scorer. She has an elite competitive nature and not afaid to take big shots. She is a warrior always. Known for knocking down big shots over her career. She has built a reputation as a pit bull defender. She is battle tested and over the years, has gotten better, despite being a two sport player. She once again will most likely start and provide added ball handling and of course deadly shooting behind the three point line…she had 37 three's last season. A little side note about Passalaqua, her reputation for playing in big games grows every year.
Cortland McBarron-Jr.– She was one of the real freshman surprises 2 years ago. Then backed that up with a banner Sophmore year. She just may have been Coach Callahan's best player the 2nd half of the season. She also just may be one of the BEST 2021's in the shore and nobody talks about it. If you think that statement is an exaggeration. Name a junior with these numbers against top teams… 23 points vs Top 20 Middletown South… 15 points vs SCT Champ Manchester… 14 points vs defending TOC champ Manasquan… ..25 points vs Holmdel. Get the picture? Now she is a junior with a track records of success against the very best competition in the state under her belt. She has gotten bigger and stronger. She is battled tested and just may take her game to another level. Time to start calling McBrarron a ALL SHORE PLAYER… the numbers vs elite competition cannot be dismissed. RFH is going nonwhere without Carland McBarron.
Charlie Rosen -Soph- She was a total life saver for RFH last season. She was at times sensational and good enough to make the All Freshman Team. When Grace Munt went down with injury, she jumped in a played outstanding. Rosen is blazing quick and is a big time defender. She single handily keep RFH in the war against RBC last season. In the win over top 20 Middletown South she played the perfect floor general and against Mansquan was cool as a cucumber under pressure. She will be looking to build on last season. She has worked on her shooting and is already a top passer. She will start or come off the bench, either way Coach Callahan will not hesitate to put her in any role that helps the team. Charlie Rosen is now a seasoned battle tested player her teammates believe in. She had over 100 points…49 rebounds and 23 steals. In just 18 games last season. She easily will pass those numbers this season.
Grace Collucci – she shocked everyone last season. She played with confidence and made some huge shots along the way. This season is expected to get more time and with that look for more big shooting nights.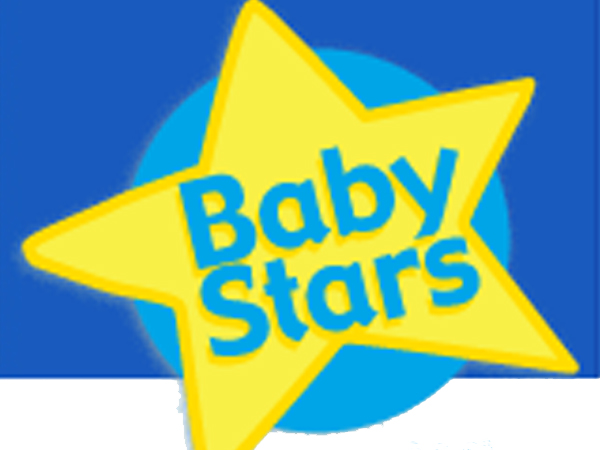 They have a group of babies, that right now are the best group of babies in the Shore. Not only are they talented and highly skills. They have a serious competitive nature and play so hard, it's mind blowing at times. In their first scrimmage vs Manchester, they looked like veterans and showed zero doubt n there abilities. These are highly confident babies.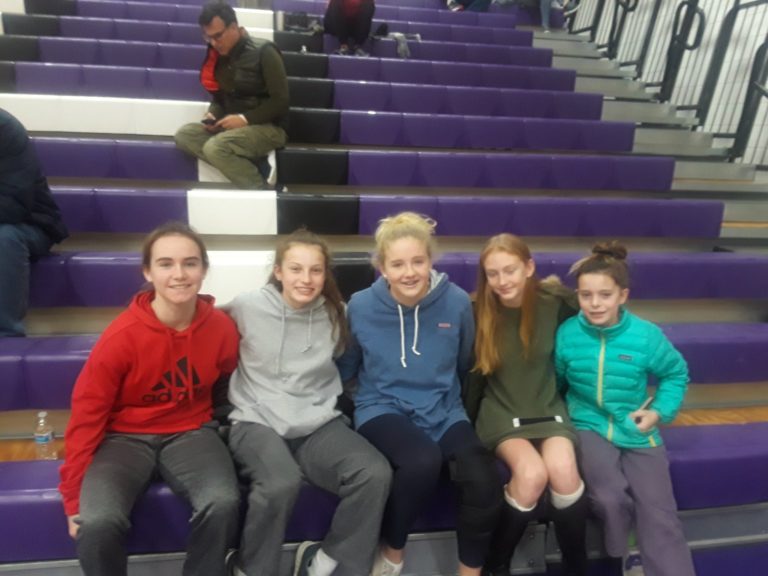 Sarah Hughes- Combo Guard– She is tough as they come. She had a standout fall. It's clear she ready right now. She is excellent defender who can make shots and handle the ball. She will be in the hunt for ALL FRESHMAN. She has a excellent IQ and is a next level passer right now. The future D1 guard could have special season.
Julia Shanes- Combo Guard– She has 26 points in her first scrimmage. She also was a one women wrecking crew on defense. But that was no surprise because she has played against elite competition and is ready to make a run at the All Freshman Team. She can knock down shots and handle the ball
Molly Kelly- Point Guard– She is a future captain and a warrior. She is a natural leader. She will bang out shots and lead her teammates. She will make a run at All Freshman. She is a tough hard nose defender who has excellent vision and will not fold under pressure. She is a 50/50 ball queen.
Dylan Cahill- Forward– She is the best keep secret of this group. She was wonderful in the fall league. The future D1 player can shoot the three and more importantly can play inside or out. She is an excellent rebounder and sneaky athletic… she will be on the ALL FRESHMAN TEAM…BANK ON IT.
Julia Corsentino- Wing– Dave Callahan is expecting big things from Corsentino. She showed in the fall league she can be a major weapon. She can bury three's and has an excellent nose for the ball. She is a reliable ball handler and can score in bunches. She will have a big impact on the team. She too will make a run at ALL FRESHMAN.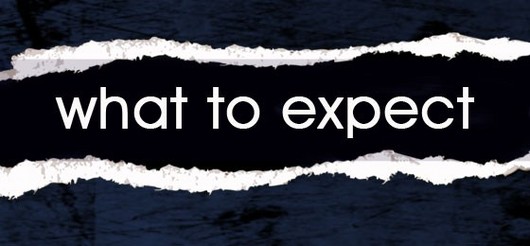 5 months ago Dave Callahan was sitting on a gold mine. He was expecting to make a run at a Group 2 title and a SCT title. He had too many players was the talk and he couldn't keep all these players happy. Well that is certainly not the problem now. Charlie Rose missed the first scrimmage with the flu and Passalaqula was injured and got 8 stitches vs Manchester. But despite all this RFH feels good. They played Manchester to a stand still in their scrimmage and Dave Calahan has overcome injuries every year he has been at RFH. In fact he has lost his best player in all three years as the RFH coach. But it has not slowed him down. RFH is still going to player harder than any team perhaps in the state. Look for RFH to pressure teams and turn them over. They also will shoot three's as this team is loaded with shooters. Slaven will handle the bulk of the Point Guard duties but most of the guards are interchangeable. They will gang rebound and play 10 players. They will most likely start the year in the Top 20 and try to work themselves up the rankings. The schedule once again is insane.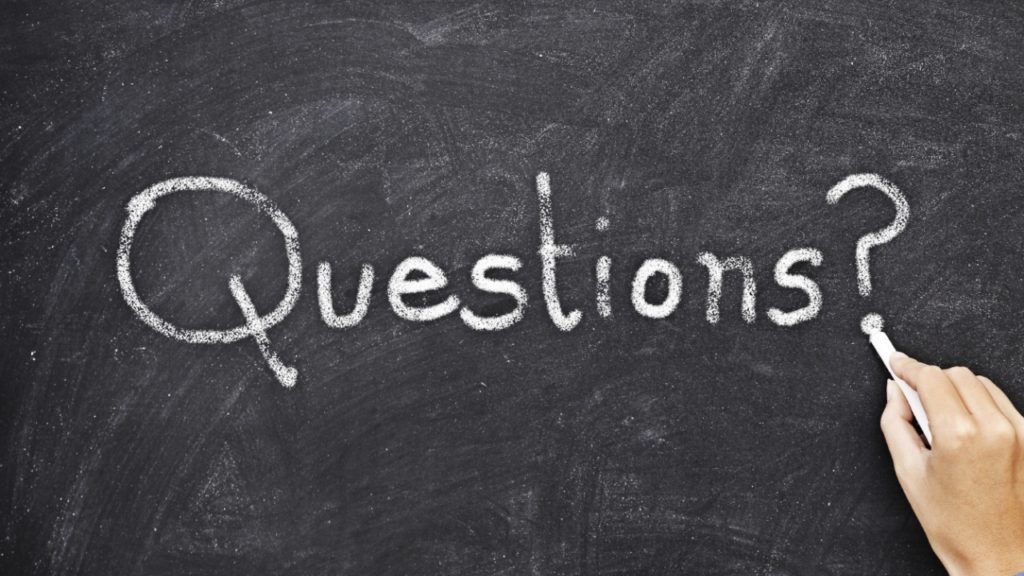 The first question is, what the goals now? Do they change or stay the same?Can they really suffer another major lost? Next who is going to help Lucy Adams up front now? Who is playing the post when she is in foul trouble or needs rest? She can't play an entire season being asked to defend and rebound below the foul line herself. Next while the babies are good, they still have not been in the wars. Who starts clearly will not matter, but who finishes does. What is Coach Callahan's go to lineup late in games? Next the schedule again is nuts, can this team beat that type competition nightly. What happens if they get drilled early in the season? Can they bounce back? Finally who is taking the final shot in close games? That is a serious conversation.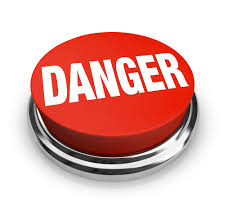 HOLMDEL is one of the most dangerous teams not only in the Shore but the state. They have shooters and scorers. They also have experienced players who have played stiff competition. But more than all this, they have two players who have improved greatly and could be impact players this season.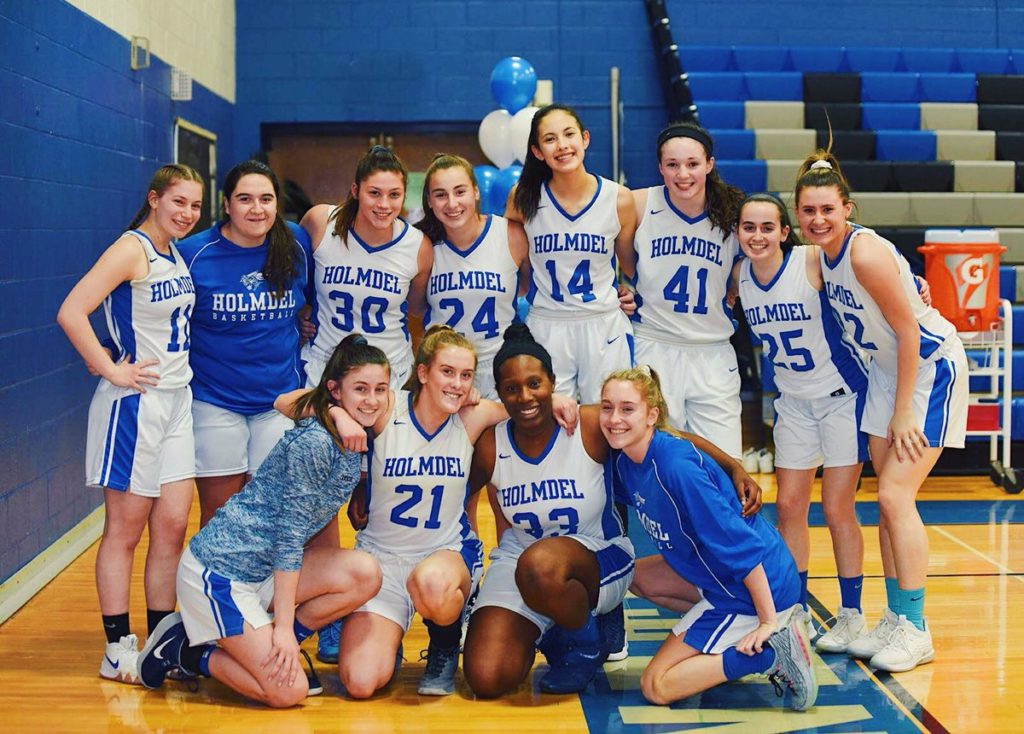 2018-2019 Record
Coach Darren Ault
Overall- 12- 14
A North- 12-14
Holmdel has a group of kids who have played together for years either in AAU or at Holmdel High School. The reailgament has put them under the gun because A North is one the most talented division in the state. Last season Holmdel lost their first 4 games of the season. The losses to St. Rose and Manasquan was expected. But the two losses to Raritan and Southern were shocking to say the least. Holmdel then had to play the meat of the A North Schedule. There lost all the games there were suppose too…and won the ones they were expected. They lost a 2nd time to Raritan but regrouped and got revenge in the State Tournament.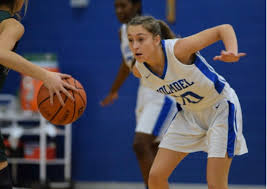 There is tons of talent on the roster. Jr. Ryann Taylor is a Division one type shooter and very talented. She is a big wing who is an excellent passer. She played high level AAU and has been a starter for two years. She has had some big nights over the years. She is a reliable scorer who had 169 points playing elite competition. She is one the best rebounding guards in the division. A big season out her will go a long way. Carson Fontana is one of the most underrated guards in the division. She is big time defender and can knock down jumpers, she is the most competitive player on the roster. Leah Nolan is a serious talent and may have a break out season this year. The two seniors had over 450 points between them. Nolan is off to the # 3 Ranked Scranton U and Fontana will play at TCNJ…
Oliva Palmer returns for her junior season. She has showed big game ability at times. Last year she had 12 games with 20 points or more. She had a streak of three straight games of 20 or more points. She had a whopping 51 three's last year and 225 points. She had a major break out season and hopes to build on her success.
But the real excitement for Holmdel has to be the development of two freshman from a year ago. Abby Ferguson is clearly stepped her game up in a big way. She has become a knock down shooter and excellent rebounder to go along with great passing skills. She is very versatile and can play multiple positions. She was outstanding this fall. She is a future Division one player.
Katherine Martini a 6'1″ forward has seem to come out of nowhere this fall. Martini, improvement has been shocking. She is playing with confidence and more importantly toughness. She can shoot the ball or put it on the floor. She also is an excellent rebounder who can play multiple positions. She has a huge upside and could be another D1 player before its all said and done. This two players help make Holmdel vs Dangerous.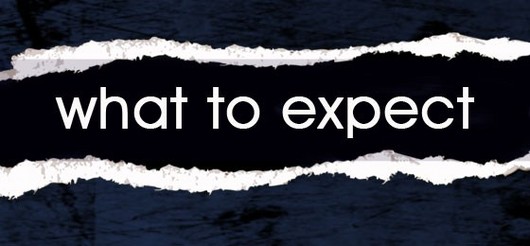 This group had an excellent fall league. They trained along side SJV and played in the fall league. They showed they can play with talented teams. They also showed they have lots of fire power. They will share the ball and shoot three's. Holmdel could very easily play 5 out and spread the floor. The have weapons at every position. Look for them to run when it's available and play solid defense. This is a real battle tested group who now knows what to expect in A NORTH. They could be a Top 10 team in the Shore…but playing in the A North makes it tough.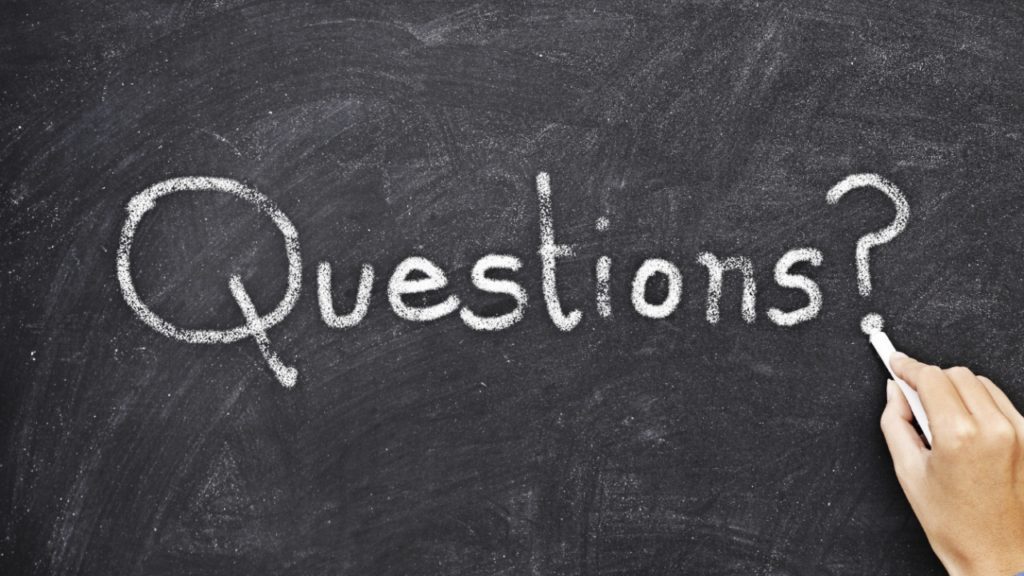 Last year Holmdel gave St. Rose a battle in the first quarter of the first game of the year. They even lead most of the quarter. But then St. Rose put on the after burners and won by a score of 69-26. This leads to a very big question, can Holmdel improve on its competitive nature? The play in a division with Alpha females. Next how does the tough schedule effect the team long term? Will it kill their confidence? Last year it did at times. Can they upset anyone in the division. Say a RFH or a Manasquan? Finally a year later in Coach Ault's system, will it make a difference? Like maybe breaking into to the Shore Top 10.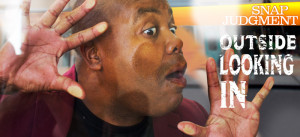 Shore and Monmouth will both try to knock each other off for a A North win. Both will try to have winning seasons.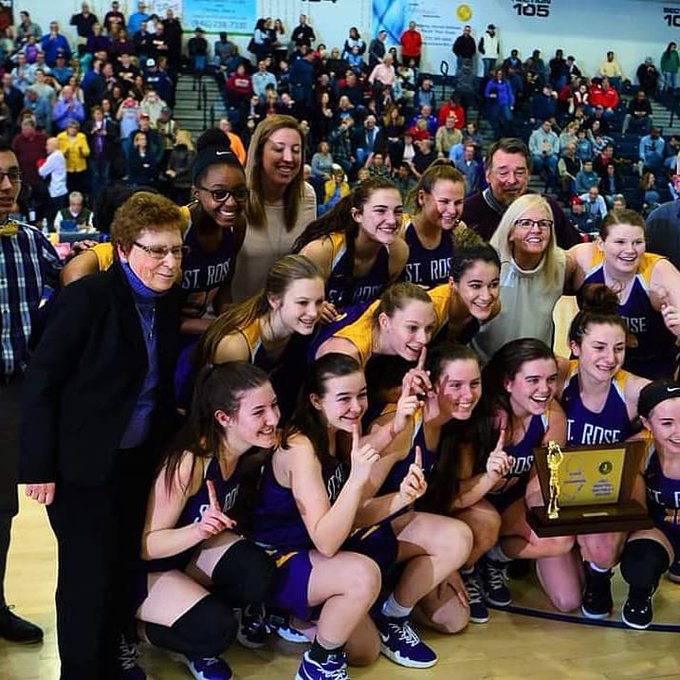 Last year St. Rose blew everyone in the division out. They crushed every single team. The hammered RBC in both games. RFH is beat up, Manasquan lost two superstars. But here is what makes things interesting. St. Rose losing Mary Donnely leveled the playing field. But what has really leveled the playing field is age and time. Last year St. Rose overwhelmed RBC physically and was too strong and mature for RBC. But RBC is a year older and much stronger physically. I say both games will be wars this year. But St. Rose has the Best player and the two best seniors…. ST. ROSE…WINS A NORTH
HOLIDAY CAMP…