This week in the Shore Conference we saw a number of teams trying to stay in the Top 10. We also saw a few teams fighting for re-newed respect. There is more movement in Top 10 than we have had in any week.  The final few weeks are going to very interesting because right now there are still a number of very important games left to be  played. Keep in mind this is also the time of year where coaches play games…You will see games cancelled or not made up.
  TOP 10 (WEEK 8)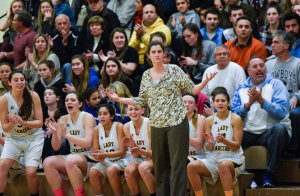 What? you expecting something different?
1- SJV– they have it all right now..chemistry, energy and Dawn Karpell
2- St. ROSE– have 2nd most quality wins and a National Ranking # 23
3- MANASQUAN– there are looking more like a TEAM
4-RFH– Stant is stepping up, can they fix the little things
5- NEPTUNE– good teams find a way to win
6- HOLMDEL– was there really any doubt…4 D1 starters don't forget
7- MIDDLETOWN SOUTH– its getting dangerous right now
8. SOUTHERN– Gabbie Davis was big and Southern stays the course
9- RBC– Catlin Carroll is rounding into form and they need her BIG TIME
10. MARLBORO– my apologies for doubting you
WEEKLY AWARDS-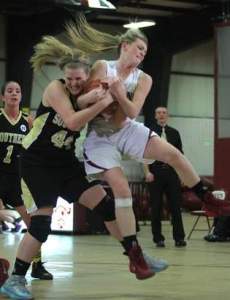 Gabby Davis(black) was a rebounding machine
PLAYER OF THE WEEK-GABBY DAVIS – SOUTHERN-SOPHOMORE
Southern had a real road test last week. In a game against East Brunswick. Future D1 post player GABBIE DAVIS had 18 rebounds, 10 points and a boat load of blocks as she led Southern to their first real quality non conference win. Davis who is one of the best young players in the shore is becoming a REAL DOMINANT FORCE…sooner than expected. Southern is becoming more dangerous by the day thanks to her!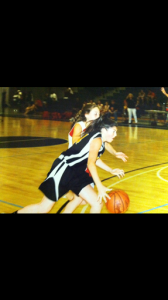 Biggest surprise in the Freshman Class
FRESHMAN OF THE WEEK- CARLA VOLPE -COLTS NECK- SWING PLAYER
The lefty swing player is making a real case for the ALL FRESHMAN TEAM.  Her 17 point, 7rebounds and 3 steals against one of the best teams in the state last week, won't hurt her cause. Colts Neck nearly upset Neptune and Vople was the biggest reason way. Volpe is becoming the surprise baby of the year. A future star is developing in Colts Neck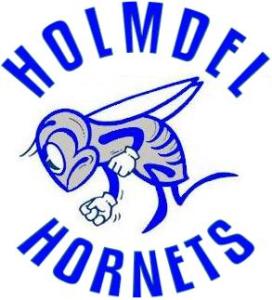 COACH HAMPTON caught a big fish
COACH OF THE WEEK-DON HAMPTON- HOLMDEL
Coach Hampton and his team have been playing all the big girls the past 2 weeks and have not had the success they've been looking for…until last week that is. Holmdel took out the states #18 team Middletown South. Coach Hampton was able to hold his team together after losing to the shore's elite. He team saw the big picture and continued to work for him. The win over Middletown will give his team a major shot in the arm.
TEAM OF THE WEEK- MARLBORO
Tatum Evans was big vs. Freehold Twp
When they lost to MIDDLETOWN SOUTH…most thought finally there dead…Wrong because they simply won't die.  They regrouped and beat the Star Ledger's  #10 ranked Shore team Freehold Twp. The Marlboro kids showed real character this week, because it would have been real easy to pack it in and wait for the SCT…They want a Top 10 finish and they just may get it. They caught a major break not having to play Manasquan last week. There dream season continues remarkably.
WIN OF THE WEEK- HOLMDEL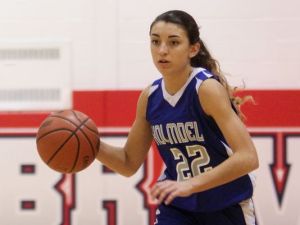 Mia Ehling stepped up big time last week
Holmdel got that all important quality win over Middletown South. Holmdel has not be able to sneak up on the big 3 making there job harder. But beating Middletown and holding Karcz to a season low 8 points is a big step to other big things. MIa Ehling had 18 points and freshman stud Cristina Antonakais had 11 points and 3 steals in the upset win.
SURPRISE PERFORMANCE OF THE WEEK- CATLIN CARROLL- RBC- SOPHOMORE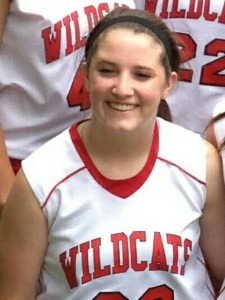 Catlin Carroll of RBC is starting to roll
Carroll is the feel good story of the year and now it starting to feel really good. In a much needed PERFORMANCE against a game Long Branch team.  Catlin went for 15  big points…Carroll could be the missing part to the RBC season. There is no question a sprained ankle in the fall set her back. But now she could be ready for a BIG FINISH and that is great news for RBC

MY THOUGHTS ON THE TOP TEN-
There were two big decisions for me this week. First who would be #10 in this weeks poll. Next who would be #6.  I decided the 10th spot goes to Marlboro for one reason, the quality wins over Freehold trumps any win Donovan Catholic has to date. Next where to put the talented Holmdel team. They had no quality wins going into last week. But Holmdel beating Middletown gives them a legit win..who is Middletown's best win to date? #9 RBC and which is the better win? Clearly Middletown….So Holmdel gets the nod …head to head
QUICK NOTE- DESIREE ALLEN right now is playing as well as any kid in the Shore Conference and there is no way right now she is not on my All Shore Team. Also what level is Miss Allen…there is no doubt, in my mind, she already a Mid Major Player. She had another explosive defining week…I am not sure a kid has ever made this type of jump in a year
 KIDS DON'T FORGET-