Last night there were three very important games that took  place. Three of the teams in these games knew hard decisions needed to be made, about who they really were as a team.They say revenge is a meal best served cold and last night, one team served the coldest meal of all. One team needed to grow up and last night night that exactly what they did. One team played in moment rather than looking ahead.

Manasquan lost to SJV two weeks ago and with it lost much more than a game. They lost their nation ranking, they lost the #1 ranking in the state poll and they lost their number status in the Shore conference. Last night Manasquan got revenge in a big way… beating SJV by 25 points. They sent a message last night and that message is this…They not only have to ability to handle disappoints but they can also bounce back. They also proved that they are a very special team on their home court as long as Marina Mabrey is wearing a Manasquan uniform. Because I'm not sure if she has ever lost a home game…somebody research that! What I am sure about is that Manasquan made a big decision last night  and that is this….NOBODY IS TAKING THEIR TITLE WITHOUT A FIGHT TO THE FINISH!
RBC started the season in the State Top 20 and  Top 5 in the shore. They lost there leader Joe Montano and had been waiting for his return. They have been waiting for there babies to grow up. They also have been waiting for a big win and last night they got just that against Neptune(#12/#5). Sophomores Josie Larkins and Maureen Coakley were babies who played big roles for RBC last year. Last night those two babies grew up as Larkins had 18 points and Coakley had 12 points. No senior has had to be more of leader than Alex Brazotti, because it is she that has had to carry the weight all season. Last night when her team needed her the most and she delivered with 15 points. These 3 players had 45 of RBC's 54 points. RBC is no longer waiting,  they made the decision last night ….THAT THE TIME IS NOW AND THEY COULD NO LONGER WAIT!
Rumson has been searching for a big moment. Last night could have been a really big moment; not the one they wanted. If a trap game ever existed, it was last night for Rumson against Holmdel, because they have #6 rankedPatterson East Side on Saturday.  Holmdel had just upset Middletown South and had RFH on there home court. But seniors Grace Stant and Sam Sabino decided they were setting their own trap. Stant had 26 points, Sabino had 16 points and Holmdel never had a chance as RFH beat them by 25 points. RFH did not take their foot off the gas until 6 minutes left in the 4th quarter. Rumson was taking no chances last night as they made the decision…TO TAKE A MATURE APPROACH AND STAY IN THE MOMENT.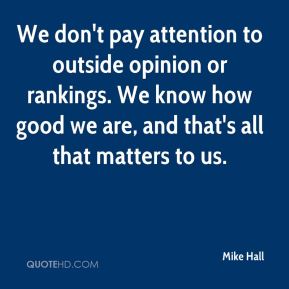 It will be settled on the court
WHAT DOES ALL THIS MEAN? First of all the top 4 teams in the Shore are separated by a hair. All of the RFH, SJV and Manasquan could have gone either way with the exception of last night. But you simply cannot ignore what Manasquan did last night. Despite splitting with SJV, Manasquan is the #1 team in the Shore. Why? Because when all things are equal a  performance like last night cannot be overlooked. The last time a SJV team was beaten so soundly was when they lost to Neptune in the TOC final.  This trumps everything and unless St. Rose beats Manasquan on the February 14th #1 is a forgone conclusion.
Regarding the St. Rose vs Manasquan game, it take place on senior night. So I believe this game gets played…If senior night is moved then you know there are not playing. I  can't blame either school canceling with the SCT seeding and games starting. It's a tough call as a coach. For Shore fans it would be a dream match-up because they may never see each other in the SCT. But no coach wants to give an opponent a edge this time of year.

Who is #3? SJV still owes a victory over Manasquan so RFH has no chance of passing SJV unless they dominate SJV much like Manasquan did. My guess is that is not happening. I believe RFH is locked in at #4 and nothing at this point can change that after RBC defeated Neptune. What I will say is George Sourlis teams ALWAYS get better this time of year. Lost in all this is where do you put Middletown South and Holmdel? I still say head to head competition trumps anything when all is equal. Now most feel this is not important…WRONG! THESE TWO TEAMS I DON'T BELIEVE CAN WIN IT BUT CAN UPSET ANY OF THE BIG 4!

FINALLY last night demonstrates how hard it is to maintain ranking playing in the Shore Conference. While other top ranked teams are lucky to see one in conference opponent with a chance to beat them. Shore teams beat up on each other all year…The biggest opponent for Shore teams in most cases is Shore teams. Now I don't see the state but I can tell you that few could play the competition Shore teams face night in and night out. Schools like Southern, Marlboro, Donavon and Freehold would be fighting for a Conference title in just about every other conference. LAST NIGHT PROVES AGAIN… WHY THE SHORE IS THE BEST CONFERENCE IN AMERICA
UPDATES….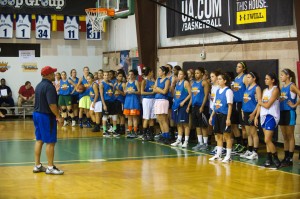 SPRING ACADEMIC ELITE DATES ARE UP…This event will be streamed LIVE FOR FREE TO D1 COACHES http://hoopgroup.com/camps-clinics/new-jersey-girls-academic-elite/
COLLEGE COACHES PLEASE CHECK YOUR E MAIL…THERE IS A FEW GOODIES FOR YOU