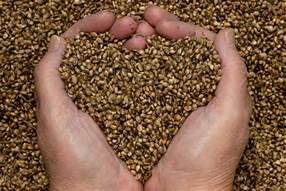 There is will be no surprises in this years seeding TODAY…Their is no bogey  man in the wings this year. There is nobody everyone is trying to stop, before we start the SCT. The old guard is in charge and they see blood in the water. So lets talk about what really matter; the Top 8 seeds. Why? Because in the early rounds there are teams that WON'T THE SCT… but teams  5 though 8 won't win it either but could ruin somebody's chances that could win the SCT….
THE SEEDS WILL LOOK LIKE THIS…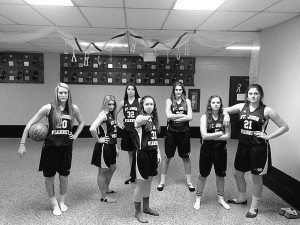 1. SJV– no debate, but looks who at #4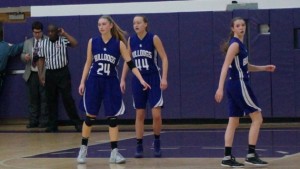 2. RFH– escapes SJV for now
3. MANASQUAN– Rubber match with RFH awaits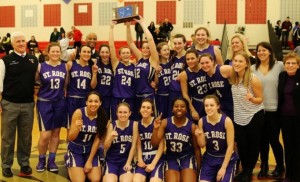 4. ST. ROSE–  They don't fear SJV…look at the Track Record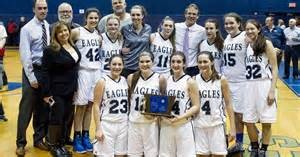 5. MIDDLETOWN SOUTH– it's going to take a miracle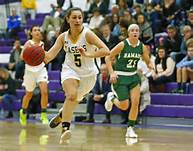 6. RBC– Are they healthy and just waiting till next year?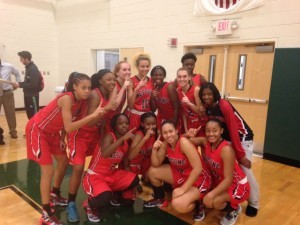 7. NEPTUNE– They have the one player everyone fears…or should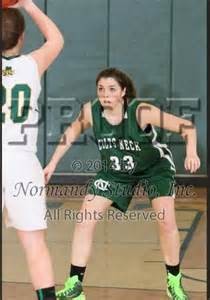 8. COLTS NECK– They want a program win…well they will get another chance.
MY FINAL THOUGHTS
Folks there is little debate here, you want to say Middletown should be dropped…OK, but trust me, the old guard of coaches will want to reward those kids and STEPHANINE KARCZ…right or wrong. You want to flip RBC and Neptune go ahead it means nothing it's the 4/5 game. You want to throw injures into the equation? Go right ahead we will be here all day, it's been a season of injuries…you are who you are…THE FINAL SEEDING ENDED JUST THE WAY IT STARTED THE SEASON…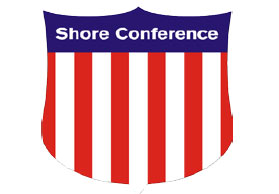 NOW THE REAL QUESTIONS
Can anyone beat SJV? Yes because anyone can beaten. Do I think anyone will beat them? NO.
What will it take to be SJV? I am going to keep that to one myself. But I believe they have one very serious weakness. In the meantime, if you plan to beat them. You better plan to change. Doing the same thing against them, in such a important setting for desperate seniors playing for their legacy…forget it. You better bring something NEW and not complicated or too fancy to the table, within your philosophy.
What team has the best chance to beat SJV? Only a team that is capable of having a great shooting night, from multiple shooters. A team that can get on a shooting roll and match them on offense, and survive foul trouble. Only one team fits that bill…. RFH. Foos and Sabino have had big shooting nights in both games against SJV.
Who are the players that can carry you single handlely? If you run into Dezzy Allen on a great night, she can send you packing by herself. Stephanie Karcz can take you out by herself. Kimi Evans is capable of dominating the entire event.
What should make you smile? If you have seniors, you are in the drivers seat or have a superstar, Kelly Campbell, Dezzy Allen, Stephanie Karzcs, Jen Louro( yup folks she can is a star). They can go off…
Player Makers Will win it…do you have one? Somebody is going to have to make plays. They can go off script, it will be a based on instincts, IQ and confidence. RFH has Nicole Morris, SJV has Kelly Campbell, Manasquan has Dara Mabrey, everyone  else better find one…and your play maker is NOT ALWAYS YOUR BEST PLAYER.
What happens if your star plays poorly or in foul trouble? If Nicole Morris gets in foul trouble, it bye, bye RFH, Neptune has zero chance without Allen. Middletown can't afford for anyone to play poorly, most less Karcz better be superwoman, you saw what Manasquan looked like without Mabrey, not like a SCT champ,….There is only one team that could survive such a thing….SJV AND THEY HAVE PROVED IT.
Which teams are battle tested? The top 4 teams are all battle tested and have played mega competition, that includes ST . ROSE. But what everyone is missing is this…Neptune is also battle tested.
What should worry you? If you have no WINNING track record in this event with a current coach or players, WHY? Cause your team could get tight, that leads to over coaching and player panic attacks, when the heat is on. That means everyone except Manasquan, RBC and Neptune better be a little worried.
Can somebody play spoiler not in the Top 8? Yup can you say Southern and Colts Neck. Why because both are very capable of beating RBC or Neptune. That is not a game either want to see.
Will there be a star born? There always is… think Gillian Black and Courtney Hagaman in the past two years, the list is long. Tori Hyduke just may join the club…no player is growing the way she is.
Do you have a closer? If you don't have a closer forget it, because at some point you will need one. There are some real closers in the  SCT, but none bigger than these two…Tina LeBron  and Joe Montano. Trust me you don't want LeBron to have a chance to beat you. The track record is insane. If Joe Montano's team puts him position to win the game…he will bring them home. NOBODY on big game day has more experience or better on the sidelines, under pressure, that my friends is a fact.
What teams have the most pressure? This is a special group and Coach Karpell has won everything except the SCT. George Sourlis has talent and seniors, anything but a final will be disappointing.
WHAT WILL THE FINAL FOUR TEAMS LOOK LIKE? just like the season started exactly… (https://nothingbutskills.com/shore-conference-top-ten/) SJV…RFH…MANASQUAN …ST. ROSE