I'm back guys, and with the tournament right around the corner, and the seeding coming out very, very soon I need to settle this rant once and for all. Middletown South will be fine, you heard it from me! I was at the Shawnee vs South game, and with Dalonzo and Valkos out I can't cover up for them, they did struggle, but they have the pieces but they need to put the puzzle together for a good result in the SCT. Stephanie Karcz single handedly can control the team by herself and turn the game around in an instant. I've never seen anyone rebound, score around the basket, and most definitely don't see anyone more offensively and defensively aggressive than her.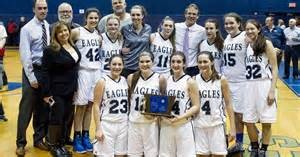 Balsamo I still feel that she is trying to come out of her shell still. She has the skill, she has the build, but now all she needs is the mindset and confidence to let her know that she can be a force to be reckoned with. Don't get me wrong, we've seen the unshelled Balsamo like at the Bulldog Classic when she scored 20 points, but now it's about consistency.
Freshman guard Isla Brennan has a huge load on her shoulders now heading into tournament play with the loss of Dalonzo. She has the capability, all the tools, she even has the confidence, but the only thing that stands in her way is pressure. Now the last piece to the puzzle that South needs to put together, and put together quick, is the fill-ins due to injury. Girls like Brianne Naughton, Emily Mccarthy, Samantha Keenan, mainly the 1-3 position fill-ins need to really step it up! The pieces are there, some faster to put together than others, but if South can figure this puzzle out in little time, there's no way we could count them out just yet!