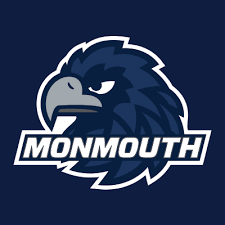 The best Mid Major job on the east coast is available. Now the question is who should Monmouth University hire? Well let me start with this, you don't know as a outsider what a school is looking for in terms of the administration. But everyone knows the first job of the head coach is to always protect the University. But there are other things like the ability to run a office and deal with fundraising, budget management, compance, alumni, admissions, housing, academics of students, relating to trainers and support staff and of course the players themselves. There are too many things to list. As a outsider you do not know where there things fall in line in terms of order of importance to a University. But I will tell you what I think MONMOUTH UNIVERSITY SHOULD BE LOOKING FOR IN THEIR NEXT WOMENS BASKETBALL COACH.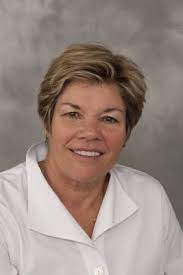 First let say this, I have heard some say Monmouth AD Marilyn McNeil should not hire the next coach. When people say this, I know right off the bat. They are not in tune with the University. So let me give you some facts about Dr. Marilyn McNeil. It was she who was most responsible for Monmouth University becoming a real D1 athletic program back in 1994. It was Dr. McNeil who guided Monmouth during the transition from the NEC to the MACC conference. But more importantly let give you some facts. It was Dr. McNeil who hired the current football coach and has made football the in thing at Monmouth U. It was Dr. McNeil who stood by King Rice when everyone was calling for his head on a silver platter. Have seen what the soccer programs coaches have done? Would you like to know how many MACC commissioners cups Monmouth has won. How about 5 in a row. Guess who plays in the nicest facility in the state of NJ? Monmouth University. Guess who spearheaded the upgrade of the football facilities? Dr. McNeil. So you may be asking what does this have to do with women's basketball? Well let me help you, everything. Because women's basketball is not the only sport at the school. It just happens to be the sport struggling most. Do you know who hired Stephanie Gaitley at Monmouth? Well folks that would Dr. McNeil. Now she is retiring in June. I do not know if she will be part of the hiring process or not. But when people say she should not. I know right off the bat, those folks are clueless about Monmouth University and more importantly there history. They would be wise to take any advice they can get from Dr. McNeil.
Committed Administration… nobody has ever complained about the schools commitment
Location… no place in the entire Northeast has a better package to offer kids, families and alumni
The best on campus facilities by a country mile in state and conference
A safe and healthy surrounding area
The best high school girls basketball in the country is in their backyard
* Access to every major media outlet.
A fan base not tapped into yet…(see the men's program). The girls eat and sleep girls basketball in the Shore
A conference they can compete for a championship every year
WINNING FOOTBALL…please do not underestimate this
Top flight support staff top to bottom
AND THE BIGGEST THING EVERYONE IS MISSING… THE SCHOOL PRESIDENT.. where did he come from? Scranton University. Well you may not know much about Scranton U. But i do and they play for chips and run a first class everything. President Patrick Leahy will want to win … trust me on that one folks.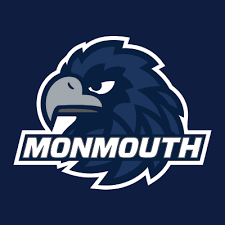 Now I don't believe X's and O's, winning the press conference(there will be the Star Ledger and APP and that's it at that press conference) is going to do anything for Monmouth at this point. I don't care if the next coach is a high school coach, Juco coach, D3, D2 or D1 asst coach or head Coach…Monmouth must get it right this time. There is no other way to say it. The new coach must be capable of bringing in talent immediately, the moment they walk through the door. I don't want talk. I want names and proof. Monmouth has not had a winning season in 8 years. No way they can have another 4 year rebuilding job. They must win now. in fact in year two. Scholarships limitations may hurt the new coach in year one. if they wait another 4 years to win. It will 12 years before their last winning season. By then nobody will care if they win or not. More importantly one of the best recruiting classes in Shore history are in the 7th and 8th grade classes. Monmouth must win now and then be in position to recruit that class and they could be another Gonzaga on the girls side. It all setting there on a silver plate if they do there homework.
There are other players and top coaches in the state. But let start with the Shore. The next coach must have a connection to the Shore Conference. That next coach must know the heavy hitters in the Shore and have a real relationship with them, not just knowing who there are, there is a difference. They must know Coach Dawn Karpell, because if you do not have a relationship with Karpell folks it's a wrap, there is simply too much talent in the SJV program to ignore. Next Tracey Sabino is a alumni and has the maybe the 2 most important recruits to Monmouth in her program. There must be ties to her Shoreshot organization. Joe Montano will have 7 D1 players on his roster every year. Mary Beth Chambers is tied to some of the best talent in the state and is the head coach at St. Rose. Finally Lisa Kukoda of Manasquan has players and is tied to the NJ Belles program in a big way. There is no way to navigate the shore if you do not have a relationship with these people.
The next coach must and I mean must, know the best young talent in the Shore. Shore kids start getting offers as 8th graders from bigger and better brand name basketball schools than Monmouth. The next coach must know who the best babies are and show them love early.
Next and this is very important and Monmouth would be wise to listen to what I am about to say. The next coach must be able to connect with kids emotionally. The players in the program must feel they are respected and administration must feel young ladies are growing into your women. Trust me when I tell you this, mental health matters more than anyone realizes these days in D1 athletics.
Finally the next coach must have a presence and a style to motivate it's fanbase and recruiting base. Most of the Alumni are local and will come back to support a winning team. But the coach must know how to create interest beyond the winning and losing.
There destroyed their relationships with local high school and AAU coaches. I mean destroyed it. You must understand. Somebody may never help you get a player. But they can always stop you from getting a player. The Kasey Chambers situations ran thought the Shore like hot water. To this day, I can tell you the Monmouth people never understood the impact of Kasey leaving Monmouth. More importantly her mother has coached at least 15 D1 players in the last 3 years alone. Not one of those players has even given Monmouth a sniff. James Young did a wonderful job of cleaning that mess up the last two years. He has won back most of the Shore community. But what the Monmouth staff did not understand was this…every young kid in the Shore knew and loved Kasey Chambers who went on to lead UPenn to back to back Ivy titles and NCAA bids. She became the Captain of the team and is royalty at the school these days. This was a unforgivable mistake.
The recruiting decisions at Monmouth have been filled with mistakes, there is no other way to put it. Let me give you three recent examples. Destiny Adams would be the best player in MAAC and Monmouth history. She is on the short list for greatest players in Shore history. She is also on her way to UNC and is a McDonald All American. What would you do if I told you her parents were entertaining Destiny attending Monmouth, if they took her older sister. Guess what? Monmouth never proposed that offer and folks, I personally delivered the message to the staff. Ally Carman committed to Boston College and is going to have a nice career there. Her sister Emma is a D1 player at some level. But the real story is the Carman's younger sister. She will be the best player in the state one day and recruited by every single team in the country trying to win a national championship. Did Monmouth ever offer all three as a package deal…NOPE. Finally Stephanie Karcz is possibly the best player in Loyola Maryland history and one of the best players in Shore history. Monmouth never offered her and folks these are facts… not talk. They are mistakes that you simply cannot make. It's not the kids you don't get in recruiting that sets your program back. It's the ones you could've got and didn't. In the case of Monmouth the list is simply too long to list.
MONMOUTH, did not protect their backyard. Meaning they did not know who the best young players were. They most often did not offer the top players until their junior year. That is way too late to recruit in a area that college coaches flock to from outside the state. Stephanie Gaitley offered Top 100 player Sam Clark as a 8th grader and when she left Monmouth, a host of shore kids including Sam Clarke followed her to Fordham…with the exception of one…Kasey Chambers. Justine Pissott was not offered until she was in sophmore year. The problem with that is, she had already received offers from just about every top team in the country at that point. That recruiting process should have started when she was in 8th grade. I recently told the Monmouth staff about the a kid who may be the best 7th grader in the state. Both her parents played sports at Monmouth. Monmouth to this day has not made any type of contact introducing themselves and to start building a relationship with the young lady or her family. Why is that important? Because it tells the community they not in tune to who the best young players are. When you are a struggling program you must start recruiting the babies early. Do you know that Dawn Kapell at SJV has 4 players who would start at Monmouth right now? Well guess how many of those kids have offers right now from Monmouth?…EXACTLY ZERO. The next Monmouth coach cannot repeat these mistakes… they must be knowledgeable about the best young talent.
Finally the biggest reason Monmouth has not been successful in recent years is too much turnover. To many asst coaches and clearly too many head coaches. They have had 3 head coaches in the last 7 years. Too many assistant coaches to count. The next Monmouth coach must want to be there and if they win, will want to stay there. Monmouth must hire a coach for the long run.
There is no way I would hire a asst. coach at a big time school who does not have a successful track record as a head coach in college or high school. Monmouth cannot be a training ground for a first time coach. This is not King Rice coming into a program which had big success in the past trying to just find itself once again. The Monmouth women's program is way beyond that folks. I would 100% hire a coach, even an asst. from a academic environment and do you know why? Look where most of the shore kids go..ACADEMIC TYPE SCHOOL. I am not hiring anyone with NCAA issue in their past, small of large. Finally I am not hiring anyone who does not understand the philosophy of the school and the athletic department. The next coach must know the type of kid who fits the University's culture. Most importantly Monmouth the next coach must not try and hold the school up financially, by asking for more money.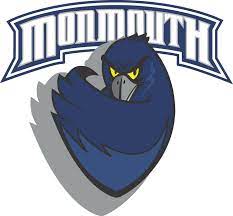 Let me start me with this. You can't build a roster with all shore kds. But you also can't hire somebody with the same old tired line of you gotta recruit Pa, NJ, NY and the Shore. No, the next coach must know how to evaluate and develop talent and then coach talent. I don't care where that talent comes from. They also must be able to put a quality staff together and I am not about young inexperienced coaches. I want seasoned veterans who have been relentless in their recruiting and understand not to accept the word "NO" and also know all the parts that go into making a office efficient. I believe keeping James Young on staff would be a wise. He knows the University and has clearly made inroads in the Shore and mended some broken relationships. But the next coach must be able to hire their own staff this time around. I think there are some D1 head coaches out there but I will not make them part of my list. Some people on this may or may not be interested in the job.
Now I do not know what matters most to Monmouth University at this time. But I will start with this, Coach Dawn Karpell is 10,000 pound gorilla in the room. The question is? Is she is willing to leave a tenured teaching job and the best high school basketball program on the east coast. Remember her daughter is a future Power 5 player and she will the favorite to win the State title for a 3rd time in a row. She also has 7 unsigned kids in her program right now who all will be recruited a level above Monmouth and a daughter who starts at Fordham as a freshman. She also totally tied into every young player that matters on the AAU circuit, THROUGHOUT THE STATE NOT JUST THE SHORE. I believe regardless if Coach Karpell has a interest in the job or not. Monmouth has to speak to her and feel her out. She is without question the big fish in this entire process. But there are so many variables in trying to hire her, none bigger than the money and does she think Monmouth can be turned around. She certainly checks every box.
Nick DiPillo has deep ties to the Shore. He has coached and been successful at every level. She coached in the WNBA, was part of the staff that got Seton Hall turned around and has won back to back Conference titles at Scranton University.
Mike Rioux Harvard University, this is the most interesting candidate to me. He is from Harvard and enough said. But he also has deep as deep ties to the Shore. He convinced Lola Mullaney to turn downs offers from bigger brand name schools and he is a household name in the shore. He also has something else very important…major European connections.
Karin Harvey of Montclair, she has been very successful and has recruited Shore kids in the past. She has won but more importantly has built a national contender year in and year out.
CHESSIE JACKSON of TCNJ has done a great job and no program resembles Monmouth more than TCNJ. She is well liked and clearly talented. She coached at Princeton and Williams college. She has the academic background, that Monmouth may be looking for. She has recruited the type of student athlete that attends Monmouth. She could be a nice choice
Christina Danella has been successful as a player and a coach. She has deep ties to the AAU world and more importantly every kid in the shore knows her name. She knows everything about the MAAC as she played in the Conference. She has a proven track record as a head coach and has serious ties to the shore Conference.
Carlene Mitchell is a former asst at Rutgers and successful Head Coach who has taken teams to the NCAA. She moved on to the WNBA and then to China as head coach. She took a job at Texas Tech as an asst this year at 275,000 and never started the job, do to her boss having issues with the school. It left her out in the cold this season. She knows the shore inside and out and was Coach Stringers top recruiter when there Rutgers played for the national championship and she knows every coach in the Shore Conference. The question is what is her status these days? and money will no question be a issue. There is no way there getting Mitchell let's say for 150,000 dollars.
Jose Rebimbas of Seton Hall checks every box. He was a highly successful at William Paterson. He played in the national championship game and won the NJAC too many times to count. He has a proven track record as a head coach and as a asst Coach.
Joe Haigh is a home run for Monmouth. He was highly successful at St. Francis, PA and was one the hottest coaches at the Mid Major level. His uptempo style knocked off a number of Power 5 schools. He won the NEC multiple times and had one of the most successful runs of any school in the country in there particular conferences.
ANGELIKA SZUMILO turned FDU around in just two years. FDU went 20 years before having a winning season. She has made FDU a force these days with guess what? NBS and Shore kids. She also was the recruiting coordinator at Fordham while helping them become a powerhouse in the A-10. She also worked at Monmouth the last time they had a winning record.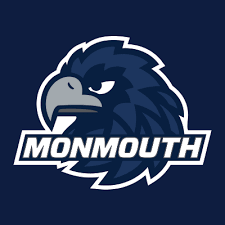 In the end Monmouth University has a job that everyone should want. They given every coach anything they have asked for within reason in the past.. Everything is in place because the administration is 100% behind the program. No coach can say they didn't get something they wanted for their program, while at Monmouth. The bottom line is Monmouth has not won enough games. Now they will get another chance to right the ship. I say they should move slowly and vet every candidate closely. That's because weather it's one of the candidates I listed or somebody else….THEY MUST GET IT RIGHT!