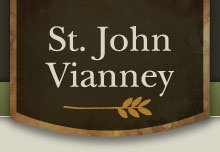 It's a question that may not answered until season end. CAN ANYONE BEAT SJV? When RBC won the SCT 3 years ago, it was not that they won that was so shocking. But rather how they did it, going undefeated and without a superstar. If SJV goes undefeated this year nobody is going to be the slightest bit surprised. The real surprise is going to be if someone were to beat them. Stopping the nations 5th ranked team in the country will take a super human performance. 
So can anyone beat SJV this season? The answer is yes, but a lot of things will have to go right to knock off Dawn Karpell's Lancers. Why are they odds so stacked against this happening?  First they have mega talent top to bottom and that's not counting Kellie Crouch and Emily Uribe who are both currently out. Crouch is expected back in January. They have the best point guard, and post players in the shore. The bench is loaded with seasoned D1 players and more importantly closer's. They don't care about who get points or who is starting.  It's a team that can survive any night regardless of who is playing well or not.
This is a team where every single player is replaceable and they would not lose their status as the team to beat if any one player was removed. Remove Karcz from Middletown, Allen from Neptune, Thomas from St. Rose, Masonious from Manasquan and what would they look like? Good teams, solid teams but certainly not great teams. SJV on the other hand is the compete package, they have seniors who have been in the real wars for 3 years. They have seen the best competition high school basketball has to offer. They know what losing looks and feels like and they know what winning looks and feels like…NOTHING WILL SURPRISE THEM.
WHAT WILL TEAMS HAVE TO DO IN ORDER TO PULL OFF THE UPSET?…BESIDES PRAYING!
YOU NEED YOUR SUPERSTAR TO IMPACT THE GAME– If you don't have a superstar player the odds are against you big time against SJV. Because as much a it will take a team effort to beat SJV, you will need a player that can carry your team at times during the game. Think back to Kat Phipps 4th quarter show stopping preformance vs Manasquan last year. This is the type of game needed by your superstar. Middletown South has little chance against SJV, if Karcz isn't spectacular. St. Rose without a mega performance from Luci Thomas is fighting an almost impossible uphill battle against SJV. Manasquan's baby Faith Masonious would have to grow up in a hurry because she would need a dream performance in order for Manasquan to pull off the upset and it still may not be enough. NEPTUNE has the one player that can turn into Marina Mabrey for one night if the timing is right, THAT'S DEZZY ALLEN. But does Neptune have the parts around her like Marina Mabrey did? People we are talking one game, and anything can happen on one night.  The bottom line is, you need a superstar and they will need to be SUPER WOMAN for at least one night.
YOU BETTER HAVE SHOOTERS – You will need to have shooters and I mean more than one shooter if you plan on the upset. Your shooters not only must make shots but they have to take good shots. Because missed three's lead to long rebounds and I don't have to tell you what that means against SJV. RFH has lots of shooters, the problem is none of them outside of Lesko and Morris has been in the wars. Truth be told RFH would rather play SJV later in the season. Syd Sabino, Katie Foos, Lesko, the freshman McGarvey and Nicole Morris are all dead eye shooters,….If RFH has any chance of pulling off the upset. Some of these 5 would need to be special to beat SJV. RBC has shooters and more shooters. They have shooters who also can get on a roll and that's exactly what would be needed to beat SJV. St. Rose and Manasquan only have one pure Shooter in their starting lineups. Elyn Stoll and Dara Mabrey, but can you really beat SJV with one pure shooter?…. just ask Kat Phipps. Middletown South rarely beats anyone with the 3 ball, that going to have to change against SJV. Your shooters will need to have a special night if you have any chance of beating SJV….and you may still come up short.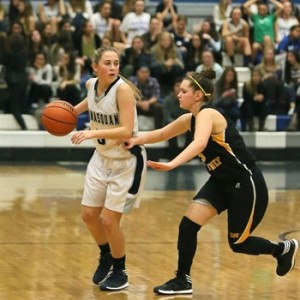 YOU BETTER HAVE GREAT BALL HANDLERS- You better have guards who can handle pressure. Because the SJV pressure is coming at some point, so is the traps on ball screens and finally your guards better be in great shape. Because in the latter part of the 3rd quarter SJV will turn up the heat and fatigue makes cowards of us all.  Your guards better know how to handle traps on ball screens, because if they don't, you will not be running ball screens very often. No team is more equipped to handle the SJV pressure than Manasquan, they have seen it and beat it. The problem is every time the pressure got dicey the past 2 years, who moved to the back-court? Yup Marina Mabrey and that luxury is gone.  Middletown South may ask be asking a baby to handle all of this…not a good idea. That means Karcz to the point and that means all eyes on the star. Hard to take over when everyone can see you.  St. Rose,  Markham has  seen this pressure and won't fold, but whose helping her bring the ball up? Jen Louro and Elyn Stoll both watched Jess Louro and Kat Phipps handle the pressure last year; key word "watched", what did they learn?  RFH has 3 mega talented guards, who all can handle the ball, but you have to play defense and rebound. Three small guards vs SJV….I DOUBT IT. RBC has the ball handling, shooting and size in the back -court. But there just babies and Tia Montagne is coming off ACL. If you can't handle the ball against SJV your in real trouble. You have to give up a little something against the SJV pressure…what will it be? Size? Speed, Shooting? you pick.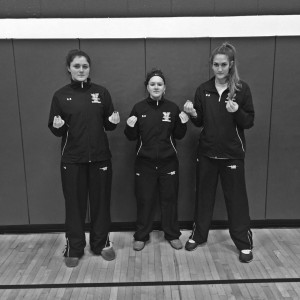 YOU BETTER HAVE A BENCH AND SIZE ON IT– The SJV front line has no match in the shore. Nobody is even in the same world. There all D1 players who are SENIORS, MEANING GROWN WOMEN. Your team better have strong seasoned post players. Little girls are not getting it done against this crew of Evans, Caponegro, Pero and Furch who would start up front for almost every contending team in the shore. Solving this problem is almost impossible, it will take a great effort to solve this riddle, if you have any chance to beat SJV. This front line will wear you down, limit you to one shot, clog up the middle and get you into foul trouble,  force you to go your bench and have  SJV shooting ONE ON ONE before you can say Kelly Campbell. I suggest you start making plans now because this cannot be solved on game day.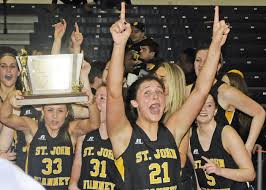 YOU BETTER HAVE SENIOR LEADERSHIP– When SJV makes that run and puts you on your heels, you better have seniors to say "its alright". If you don't have senior leadership forget it; you are not beating this crew. Seniors make the big plays and big decisions. RFH has seniors, Middletown South has seniors but will that be enough? Maybe, but they  better being laying the ground work out right now as I type. Because SJV seniors will be on a mission for the one title that have not won..THE SCT.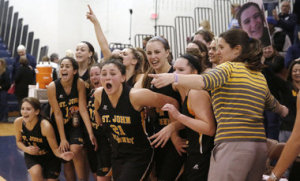 YOU BETTER BE IN SOME WARS– No team is prepared for big games like SJV and Dawn Karpell. SJV plays the best schedule in the state every year. She ducks nobody and it's the reason SJV never gets blown out of any game early. St. Rose, Middletown South and Neptune won't see anything like SJV  all season. The SCT may not be the place to start if you ask me.  RFH  plays SJV in week one, not exactly how Coach Sourlis would have written the script.  Manasquan is no question battle tested…except their most important player Faith Masonious will have her first high school mega showcase game the day she plays SJV. None of these scenario's bode well for anyone hoping to beat SJV.
YOU BETTER HAVE A CLOSER– Remember when this was a issue for the young sophomore Lancers? Well last year they were juniors and it seemed everyone was a closer. They had closers like Tina Lebron, who may be the best closer in the shore and she is coming off the bench. Now they are seniors and everyone is back. Don't count on them not closing, so you better hope your team has a closer. Dezzy Allen is a closer, Stephanie Karcz is a closer…ok now name another one? Not so easy right? If somebody is going to knock off SJV a closer will be a must because nobody is blowing SJV out…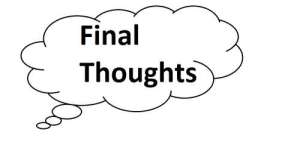 THE BOTTOM LINE– Everyone can be beat on any given night. But it will take a great team effort and super human performance by somebody to knock off ST JOHN VIANNEY. My guess is that everyone will take there best shot at SJV. But realistically only 6 teams have any shot at beating them, and the odds are overwhelming against them. Two of those have a better chance than most. RFH and Manasquan. RFH in GAME TWO has enough talent  to make it interesting and Manasquan is 100% battled tested and Galvan could be back by the SCT. In the end  who really knows….maybe somebody we are not thinking about might catch lighting in a bottle…BECAUSE THAT'S EXACTLY WHAT IT WILL TAKE! 
POINT GUARD SCHOOL STARTS TONIGHT NOV 21 at Hoop Group at 5pm-6pm