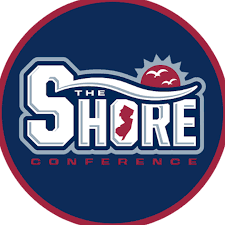 "B" NORTH division gets little if any respect because of the presence of St. John Vianney. But "B" North is a division loaded with talented players. How loaded do you as ask? How about 18 D1 players. The Division also has some of the best coaches in the state. There are 4 coaches with TOC or SCT titles, a Hall of Fame Coach and last years Coach of the Year. While SJV is the clear favorite, B NORTH has no less than 3 teams who could find their way into the State Top 20. Last year SJV did not play a competitive game in the Shore Conference. This year that will change in the division. RBR has a possible ALL SHORE Player who has D1 offers, one of the best freshman in the Shore and a stud transfer. Colts Neck has a returning D1 player and a legendary coach, that gives them a puncher's chance most nights. Middletown North may not win B NORTH, but outside of SJV they should be able to give everyone else reason to pause. They have what many believe is the best young coach in the state. Neptune has a player who may lead the shore in scoring and could sneak up on everyone.
Once again SJV will be the favorite to win B NORTH. This is a team with talent from top to bottom. They are athletic, long and quick. But more than all that, they have highly skilled talented players. They have ball handlers and shooters. They are deep and are a highly motivated group. They have a talented freshman and a roster of 10 future D1 players. Coach Karpell is one of the most successful coaches in Shore history already. This year SJV will start the year as the #11 team in the country . They have added the ultimate impact transfer to their roster this season. On paper they look unbeatable as they chase the TRIPLE CROWN IN GIRLS BASKETBALL
Head Coach- Dawn Karpell(STATE, TOC/SCT RINGS)
LAST YEAR
Overall– 14- 0
Conference – (SCT AND STATE CHAMPIONS, NATIONALLY RANKED)
KATIE HILL was one of the best players in the state last season. She is currently at the U of Richmond. There is no replacing what she brought to the SJV table. Leadership and true sacrifice of self.
Emma Bruen was the best defensive guard in the state of New Jersey last year. Her experience and toughness will be missed in a big way. Especially when SJV sees big time teams. She is currently at D1 Central Conn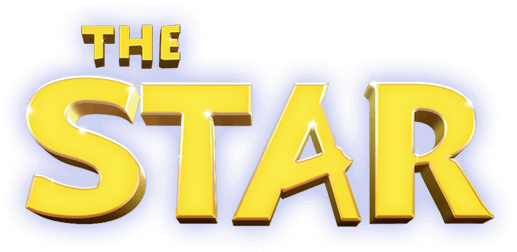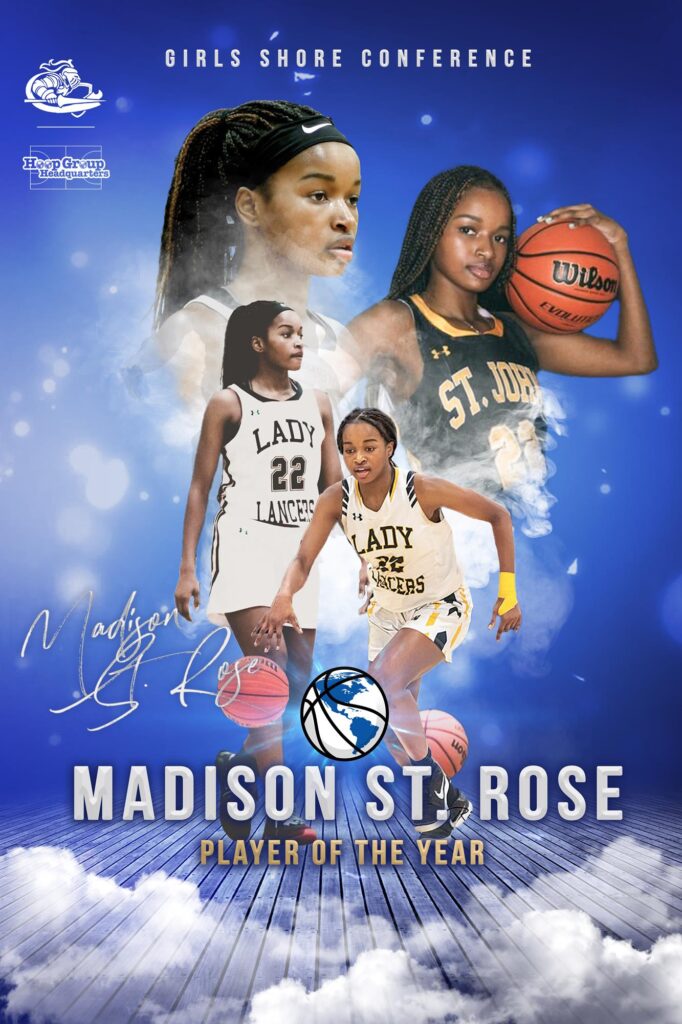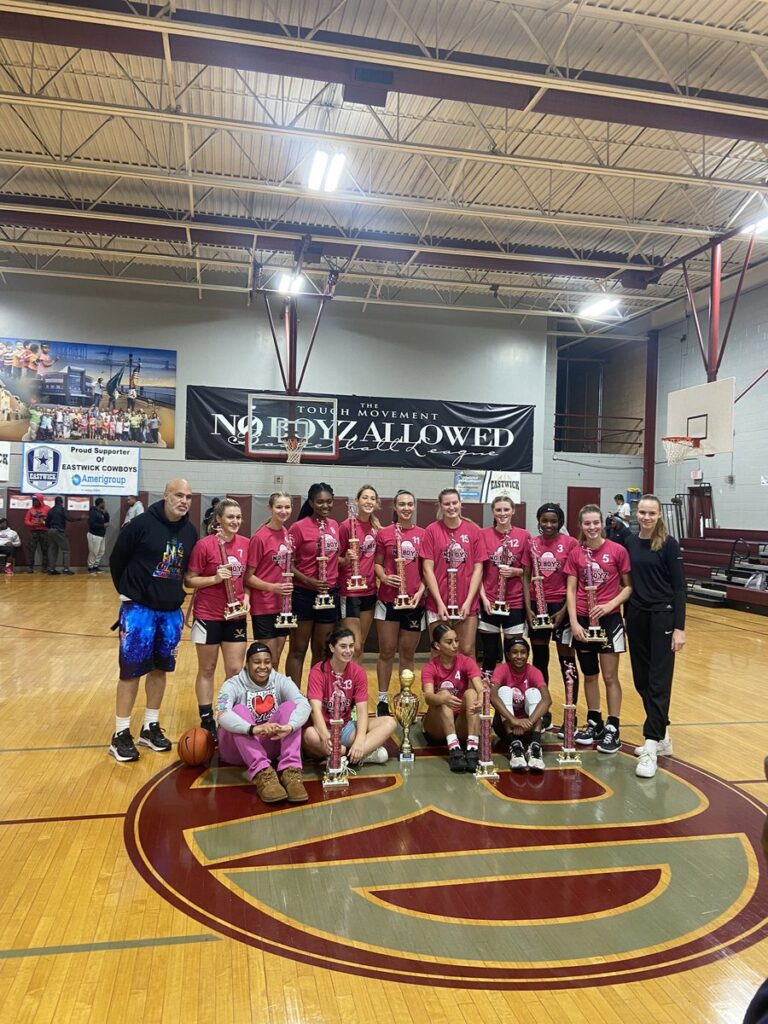 MEGAN CAHALAN_ SR- make no mistake the 6'2″ Cahalan is as good as it gets in terms of post players. You may have not know her name 3 years ago but now you do. That's because she is far and away the best post player in New Jersey…no THE TRI STATE AREA. Cahalan is blessed with mobility rarely found in a player with her size. She has the ability to step away from the basket and bury three's. She can also go into the post and score or get fouled. She is a top defender without fouling. Megan Cahalan's skills sets are off the charts. She is a big time passer and screener. I think you get the picture and so does every opponent she faces That's because she is simply beyond tough The word to describe her competitive nature and love for the game has not been invented. She is the ultimate teammate . Her mobility allows Coach Karpell to continue her half court traps when teams use ball screens and makes the back of the SJV press scary. Cahalan give SJV a real advantage in the post every night. Her ability to run the floor puts massive pressure on opponents… she will attend The HOLY CROSS UNIVERSITY…aren't they beyond lucky?
ASHLEY O' CONNER_Sr_ she is another SJV player who had to wait. But practicing against 4 Division one guards everyday is not the worse thing for your development. That because these days Ashley O'Connor is a returning 1st Team All shore player on her way to A-10 powerhouse Fordham. She is quick and athletic with that all important competitive nature. Her ability to shoot the three will come in handy even more this season. She was also 1st Team All Defense because she has turned the lights out in the best of the best in the past two years. O'Connor(not Cooper…LOL) has one of the best pull up jumpers off the bounce in the shore. If SJV needs a quick strike on offense she has no problem delivering. A excellent rebounder, O'Connor will play any role either as scorer or facilitator. Her ball handling skills and size allow her to play all three guard positions. She could be the best athlete in the roster. Like so many of the SJV players her versatility is a weapon that Coach Karpell will take full advantage of. Ashley O' Connor is a total gym rat and will get her final chance on the big stage this year before moving to big time D1 basketball. She has won everything a kid can win at the high school level.
MIKAELA HUBBARD-JR- has been counting the days till the start of her junior season. For two years she has played the role of the warrior off the bench for SJV. She has seen real minutes in mega games. But now she will be given extended minutes for the first time in her career. All signs point to MIKAELA getting her first crack at prime time minutes. She is a tough hard nosed defender, which is always a requirement for SJV post players . She has learned her lessons well over the years. She more importantly has tightened up her game. MIKAELA HUBBARD has become more than a reliable shooter. She is a excellent ball handler and passer as she has learned her lessons well from Megan Cahalan, she understands the SJV way. This is not a player that will fold under the pressure. She has been in the most competitive practices and games a high school player can see before stepping into the spotlight. There is no question she is ready for the next step. Many are going to surprised by her confidence and dominate talent. MIKAELA HUBBARD ..AKA "the homecoming Queen" is going to be problem for opponents. Her size and mobility makes her a nightmare. She has D1 offers on the table .
Brianna Delaney-5'7″ – JR- She is a warrior and fits the SJV style to a "T" ….because she plays so hard. She is physical and strong with a off the charts competitive edge. She is an excellent three point shooter who can also put the ball on the deck and finish at the rim. The lefty guard is no doubt a future D1 player and will make a run at MOST IMPROVED player. I love players who don't run away from competition. Brianna is one of those kids. She starts for every other single team in the state (I ever seen the Top 5 teams personally. She could have hit the road two years ago but has stayed and seen the big picture at SJV and she may hit pay dirt this year. Delaney is a tough cookie who has had a big summer and fall. She has had some big scoring nights and knows the SJV system. There is no doubt Coach Karpell like she does with all her kids will find a major role for Brianna off the bench. She plays with that edge that's make her a SJV type kid. Her next level skills are elite and now she get a chance to put them on display. Brianna Delaney is a total program kid for SJV and WILL surprise everyone.
Janie Bachman– JR- has been a important piece to SJV the past 2 years. But many have been waiting for her to explode. Well this may be the year for that to happen. She will finally most likely move into a full time starting role. Bachman is a proven shooter and scorer for SJV. She has played real minutes in the past two years and been a vital part of Coach Karpell's success. But like most SJV players she has been waiting in the wings for her moment and that moment has arrived. Bachman who has D1 committed to THE HOLY CROSS is a deadly offensive versatile performer , who gets out in transition for easy baskets or kills opponents with her strength and size from guard position. She has proven she can defend 4 positions equally well and is murder on the loose on the glass against top competition. Her ball handling skills are next level and she is a dirty willing passer. The is could be the year that Janie Bachman…. wait let me rephrase that… this is the year JANIE BACHMAN becomes a full blown star, the stars are aligned up perfectly.
PAIGE KNUTSEN- Sr- If she gets a chance and shows her shooting talents off…she could be a major weapon for SJV. She is not known by those outside the SJV family but make no mistake the young lady is a serious gamer. They say shooting makes up for a multiple of sins. Well Paige Knutsen can shot the ball well enough this summer that it had to please coach Karpell greatly. The questions is what role will Dawn Karpell give her this season. Folks it's Coack Karpell, she find a roll for her. Paige is very confident and has proved she has what it takes. She will be ready when called upon … bank on it.
ASHLEY SOFILKANICH– Junior– she is big, athletic, quick, fast and confidence. Ashley has the potential to be one of the best forwards in all of New Jersey one day. That's because she can run the floor like a guard, has elite hands and plays off her feet. Last season she showed she has a be future. But this fall in the No Boyz Allowed league she sent a message that she was ready. She is maturing it seems right front of our eyes. It's clear she wants to be great. She can step away and knock down jumper or post up on the block with her jump hook. She will only get better because of the SJV environment. She will block shots and protect the lane for SJV this year. She also will go on the ball in there press defense. ASHLEY SOFILKANICH Is just another high powered D1 weapon for coach Karpell to call on. She has D1 offers on the table
ZOE BROOKS–JR- She is one of the best players in the country. She is not just a scoring machine, she is one of the most efficient players in the state. She can get points in the team structure. She also has played on the biggest stages and has been the product of elite coaching. She is a big time passer and unselfish. This is an elite teammate and player. She is a underrated shooter and rebounder and has a high IQ. She will get unscripted points and get to the foul line. But more than anything else, check the track record of how she performs when the bright lights go on…. this is when she at her best. Playing with Madison St. Rose will be nothing knew as they played AAU together all summer. She was 1st team All State a year ago. She is a major addition to the SJV ROSTER. She instantly should be one of the best players in the Shore Conference and the leading candidate for Player of the Year next season. One of the most recruited players in New Jersey.
JULIA KARPELL –JR– Her passing and ability to score at all three levels against elite competition make her different than just about any player in the Shore's 2024 class. Last season she showed she has big time potential. No freshman played on bigger stages in brighter lights nights than Julia Karpell. Last season she was a role player. This season will set into motion her preparation to become a prime time player. This should not be a problem, as she has gotten bigger and stronger. But what has changed is that she has become an elite finisher at the rim. She has added a wonderful game off the bounce to go along with one of the deadliest jumpers in the shore. She is a 2 way defending/ rebounding guard. Don't be surprised to see her play the point guard position if called upon to do so. Her IQ and quick thinking are real gifts as is her length and size. She no question will be looking to make her mark this season. There is a reason she has multiple D1 offers on the table
THE BABIES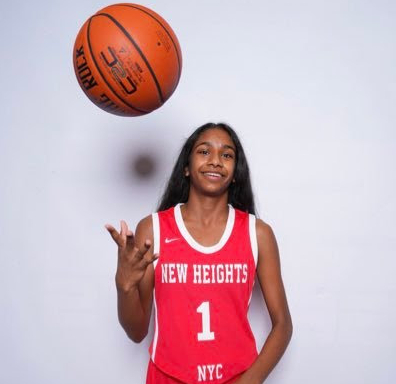 ALEENA DINKER is the only impact freshman. There is always the question at SJV if a young player is ready to face the type of competition a Freshman sees at SJV not just in games but practice as well. DINKER is highly skilled, Athletic with a high IQ. She is a next level passer, has a off the charts handle with either hand and knocks down the three. She has a competitive nature.. yeah she sounds like a SJV KID … aka A D1 player!
What to expect you ask? The same as every year. Coach KARPELL will play the toughest schedule in the state. Then she will give every player on the roster a role. They'll be no phony minutes given away. You play in the blowouts and you play in the tough games. The rotation won't change based on the competition. There will be no stat padding. They will wear teams down with their conditioning, pressure and deep rotation, while putting major pressure on opponents transition defense. They will trap all ball screens and pressure baseline to baseline. Once again they have shooters and big time play makers at every position. They have D1 players at every position even off the bench. Finally they have that woman on the sidelines named Coach Karpell. She works officials and her team like a fine tune machine on game night.No high school coach boys or girls has her game planning talents. Her biggest strength may be her ability to block out the distractions and jealousy that surrounds her program. This will be the heavy favorite in the state
For the first time in recent years. There are some serious questions surrounding SJV. Like what role will ZOE BROOKS play on this team? I don't care how talented SJV is, have you seen that schedule? Can they physically and mentally navigate that level of competition all year. Next can they replace Katie Hill's leadership and Emma Bruen's big time, big game defense Because that exactly what they will need to do if they want to win a national championship, TOC and SCT. The triple crown. Next, where is the health of this team? Are they ready to play against the teams who have played up to 15 games in Florida's National tournament of nationally ranked teams? Finally the biggest question of all, can they go undefeated in New Jersey again… that is a lot of questions… but with greatness comes attention, Solicited or not!
While SJV is the clear favorite in B NORTH one thing is clear. B NORTH is the most underrated division in the state. Hall of Fame Coach John Truhan has proved year in and year out anything is possible. This year he adds a player that could be a difference maker . Make no mistake SJV has two young horses but Coach Truhan has 2 division one young horses himself to work with over the next few years in his effort to catch SJV. What the Bill Parcells of high school basketball has done in a few years at RBR has been nothing short of magical. Now the question is what's next? They've been in the Top 20… they've won a division title, they have developed D1 players and pulled off the greatest upset in SCT history. My guess it all starts with this group as to what is next.

Head Coach- John Truhan(SCT RING, TOC, HALL OF FAME)
LAST YEAR
Overall– 8-7
Conference– LOST IN POD "A" FIRST ROUND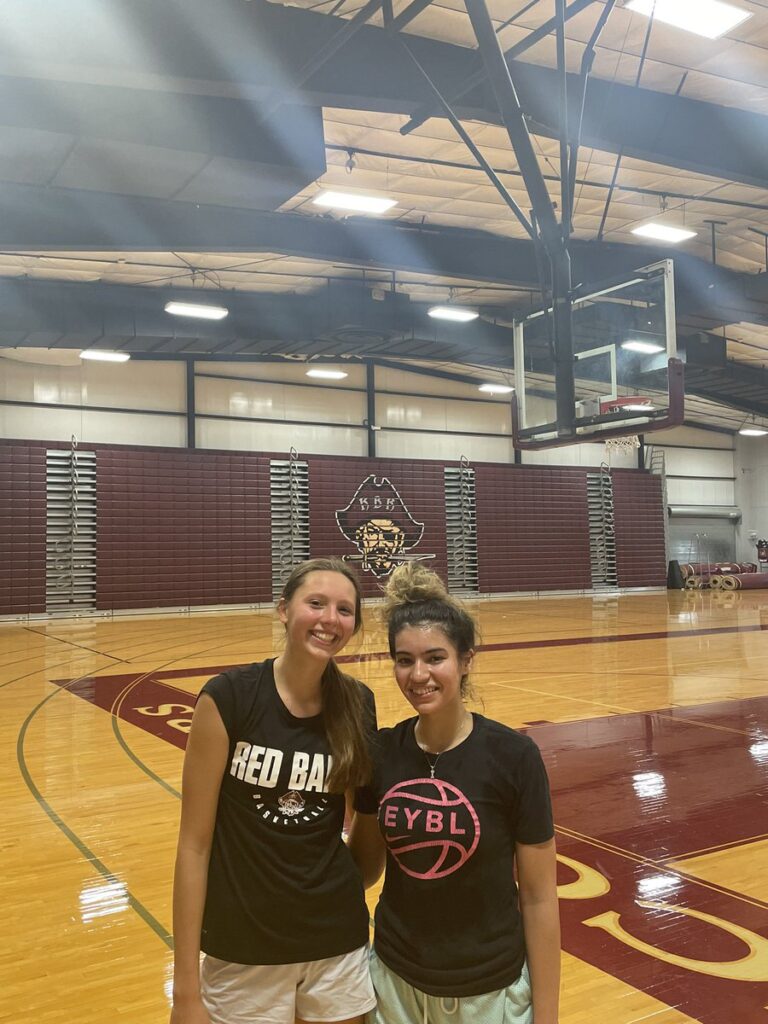 Certainly RBR is no longer everyone's best friend? Remember when everyone liked the coaches and the players? Well folks those days are over and they're not so like-able these days. That's because there is real talent in the program now. RBR is a now a legit program with high expectations. Three years ago they played SJV to a stand still for a quarter and everyone was proud. Now RBR will try and jump the shark and make some real noise throughout the state. They have size, talented youth and a D1 transfer. They have a lot of inexperienced players on the roster. Someone will have to up if RBC hopes to make some noise in A NORTH.
CHLOE TETER was one of the best players in program history. Trying to replace her is impossible for all practical purposes. Her scoring and ball handling skills will be missed.
AMELIA MEDOLLA– she was the schools all time leader in three's
CAITLYN DECKER– her defense and scoring will be missed
EMMA MORIARTY She was a program kid though and though.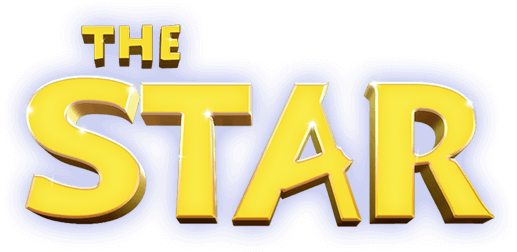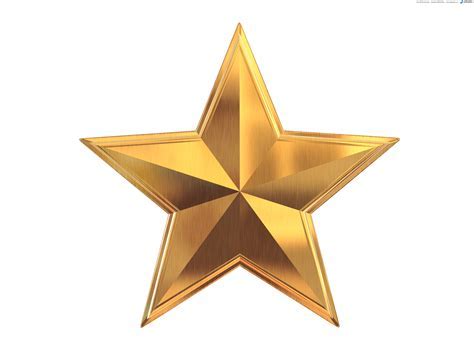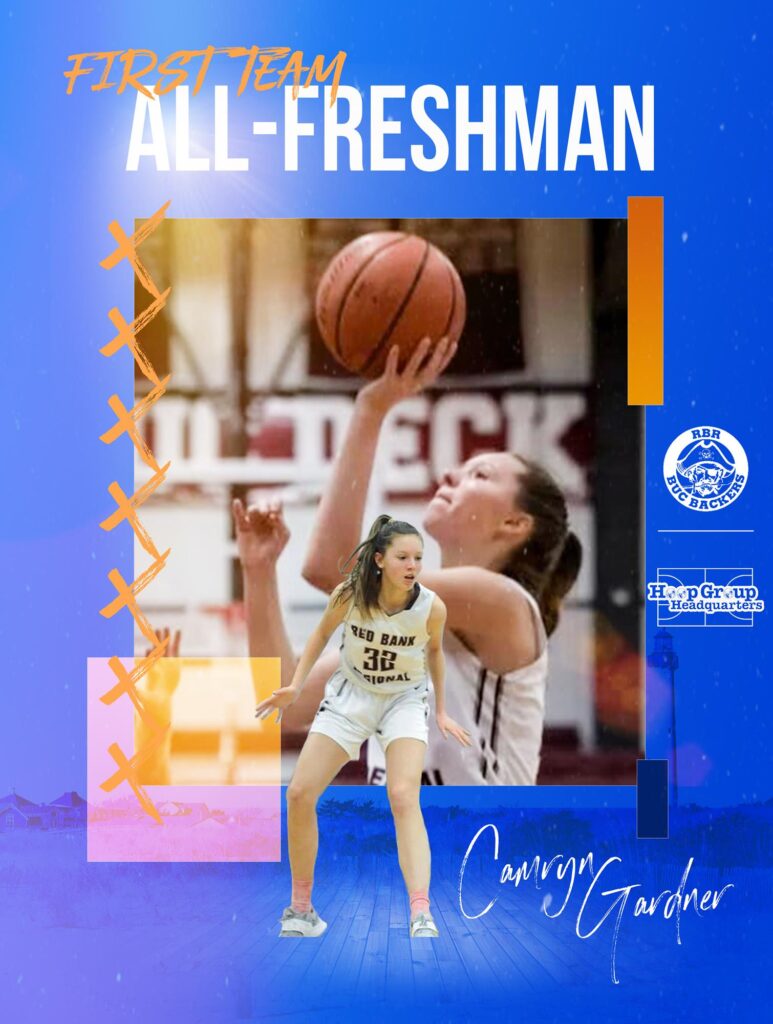 Iris Azcona 2022 G Brings leadership and toughness that has not been seen since Bridget Tobin. A presence that demands respect on and off the court. Great role model for the young team. She give RBR a true point guard and a competitive player. Her IQ and work ethic cannot be questioned. She brings an edge and toughness. She is triple treat as she can pass, shoot and handle the ball vs real pressure. SHE IS A BIG TIME SHOT MAKER. She is a excellent defender and rebounding guard. She could be the key to the entire RBR season before this all shakes out.
Eli Lynch 2023 G5'7″ Tough, humble kid who does everything right. She deflects everything that comes her way and wreaks havoc on anyone she covers. Has great speed that when used to go downhill will be tough to stop. She has been around during some big wins and Coach Truhan knows he can count on her
Claudia Garcia – G5'9″ Probably the most improved player other than Gardner, is smooth and unfazed on both ends. Gives RBR a legit outside threat but also a toughness that is contagious. Coach Truhan has total confidence in the young lady who has seen what it takes to get to the next level.
Shani Lynch 2023 F6'0″ Another tree that solidifies the middle on both ends. Strong and confident, which allows her to have a presence near the rim. RBR hopes to get valuable mins from her this season
Sofia Callano 2024 F 5'10" A mult-sport athlete that possesses great hands and will catch or steal anything that comes her way. Has the ability to finish but more importantly will gather any loose ball and extend possessions. She is taylor made for the RBR system if she can learn the little things that make their offense click.
Lily Pelensky 2024 G5'9″ unlimited range but what makes her so special is her underrated defense.She leads the list of the unknown "no names" that RBR is throw out at opponents this season
Caroline Polloway 2025 F6'2″ she is one of the best incoming Freshman in the shore conference. She runs the floor rim to rim and will finish at any speed. Will start at the elbow but can finish at the block or now step outside the arc. If closely guarded one dribble will get to finish from outside the three. A sponge that will work and work until she is comfortable and confident. Decision making is her greatest characteristic. She is a impact baby and could one day be the best post player in the Shore conference. For now RBR will need her rebounding, shot blocking and talent to make this season a SUCESS. They are going nowhere without her progress.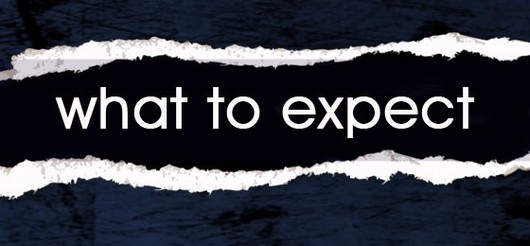 They will not have the element of surprise this season. They will most likely start the year out as a Top 10 team. The addition of Iris Azcona gives them an elite scorer who can get them unscripted points and run the point…something this team has lacked. They have lost a lot points and experience. But they have real talent and D1 size coming into the program. Everyone knows RBR will be one of the best coached teams in the Shore. They are going to run their offense and more importantly play sticky defense. They players know if they keep it close Coach John Turhan will do the rest. Like all Truhan teams you must check back later in the season.
The questions are simple. Like who is really to play? this is a very inexperienced, untested team. Replacing Chole Teter and the other graduated players is a issue, who doing some of those things they took with them to college. RBR still has a number of two sport players. How long will it take Azcona to learn the RBR system? Finally what are the goals this season? Do they really believe they can play with the elite teams and are they looking to for CHIPS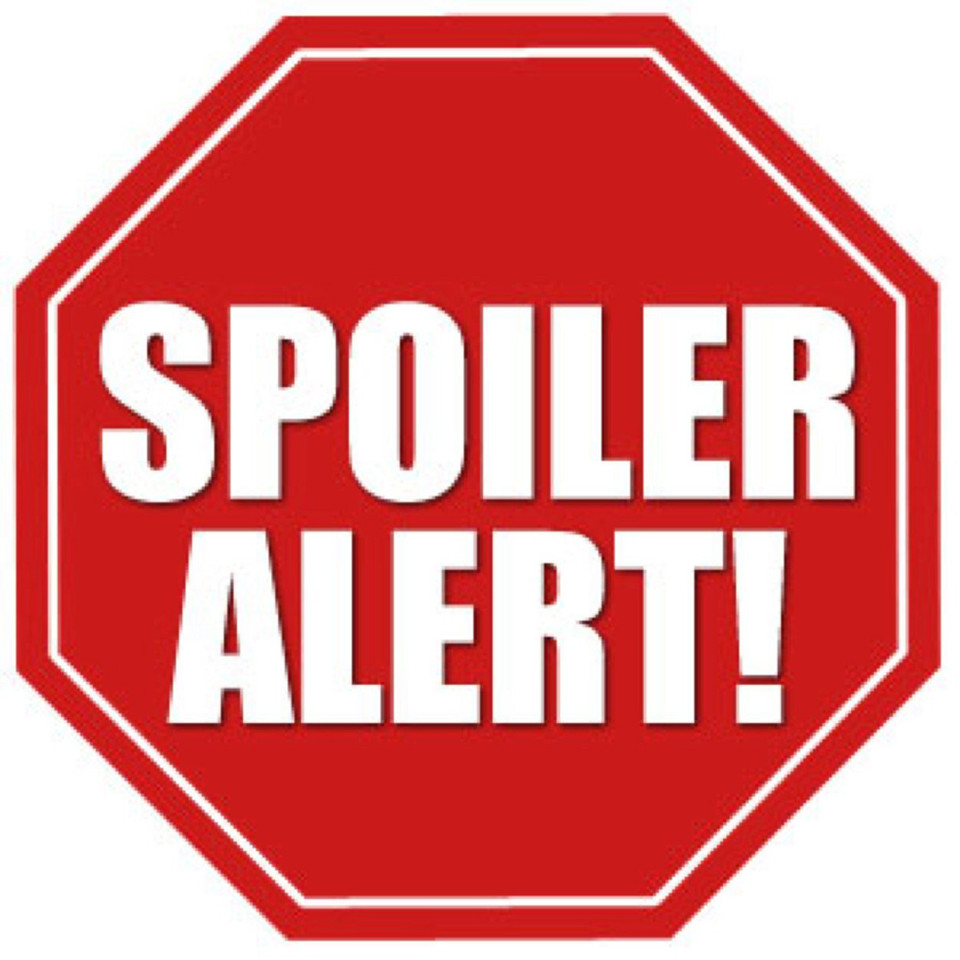 One thing I can tell you about B NORTH is there may be only one team who can win it. But there are no shortage of spoilers this year. Neptune has 3 Talented players and may be a shooter from becoming scary good and maybe a Top 20 team. Middletown North has one of the best coaches in the state and they have become a tight knit group in the gym. Colts Neck has a superstar coach and a D1 player. All these teams are capable of ruining somebody's season and more importantly throwing a monkey wrench into B NORTH'S Divisional public school Chip .
COACH- JOHN BROWN (STATE, SCT AND TOC RINGS)
LAST YEAR
Record– 6-5
Conference– LOST IN SEMI FINAL POD "B"
NEPTUNE has three stud players to roll out and maybe a few more surprises we don't know about. JOHN BROWN is one of the best coaches in Shore history. He teams always seem to surprise people and he could be in position to have a monster season. First Team All Freshman guards AHJANAE YOUNG  and AMAYA EVANS return and form one of the most dynamic backcourts in the state. Evans who signed at D1 Iona College could be the most explosive scoring guard in the Shore this year. Both put tremendous pressure on defenses. Both are defensive minded and physically tough. But it may be 6'0″ forward Jayden Foster who may be the most important piece to everything. She has improved greatly over the years and if she can become a little more consistent on offense. Neptune can become a serious problem for everyone including the very best teams in the Shore not named SJV. These three players are all capable of taking over games and dominating at any point. Making Neptune very dangerous with a chance to be the surprise team in the entire state. Neptune is going to play fast and faster. They will press and attack on both sides of the ball. If ALENA TOTTEN can deliver some additional offensive and ball handling this team could find itself doing big things all season in B North
LAST YEAR
COACH JUSTIN McGHEE
RECORD– 7-8
CONFERENCE– LOST IN SEMI FINAL POD "C"
Middletown North may have been the best coached team I have seen in all my years covering the shore last season. No team moves the ball or plays more unselfish basketball. No team gets the most out of the talent like Coach Justine McGhee's crew. Losing senior Sophia Memon and Victoria Palladino will hurt badly. Jr. Charlotte Memon, will not be counted on to carry the scoring load on most nights. She has played valuable Minutes and should be up to the task. Seniors PATTY WALSH AND RONNIE BRUCATO both know the Middletown North Culture and will bring that every night and hope to past it on to the inexperienced players. The entire culture of this program has changed in recent years. The players are engaged and more importantly confidence they can get to the next level. While Middletown North cannot win B NORTH they can certainly be spoiler of the major kind and make some noise in the state tournament. They certainly believe 2nd place in B NORTH is possible. A almost impossible thought just a few years ago. This is a team that is going to do three things every night as well as any team in the Shore. DEFEND, SHARE THE BALL and be one of the best coached teams in New Jersey.
COACH– NICK RUSSO(STAT RINGS, SCT RINGS)
LAST YEAR
RECORD– 10-4
CONFERENCE– LOST IN POD "C" CHAMPIONSHIP GAME
Colts Neck does not have nearly enough to win B NORTH. But they have two things that can ruin everyone night. Coach Nick Russo is one of the best coaches in Shore history. He won and built what today is known as the roman empire call SJV. He won't have the type of talent he did back in his SJV days. But he will bring all his knowledge that made him a folk hero in these parts among coaches. Julianna Gibson is a D1 one player going to St. Francis, Pa. She will give coach Russo something to work with in his first year as he attempts to bring Colts Neck back into the spotlight. Last season Colts Neck surprised everyone by making it to the C POD championship game. They have the bulk of their team back and hope to build on that successful run from a year ago
Freehold Boro will hope to get to the SCT tournament.
This is not going to be pretty. SJV will run though the division for the "B" NORTH crown.. But the real question is who will win the B NORTH PUBLIC SCHOOL TITLE.. and I say that belongs to Neptune.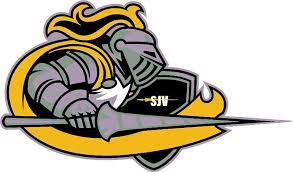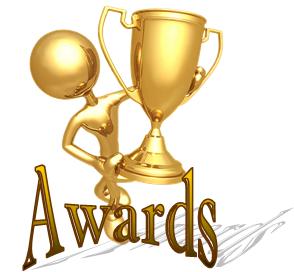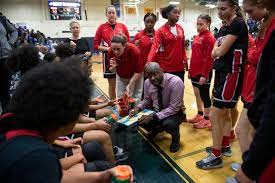 Coach of the year– JOHN BROWN- NEPTUNE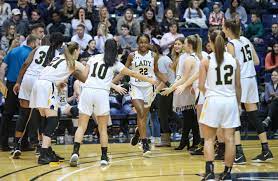 Player of the year– MADISON ST. ROSE– SJV
Freshman of the year– CAROLINE POLLOWAY- RBR
MEGHAN CALAHAN– SJV
AMAYA EVANS– NEPTUNE
CAMRYN GARDNER– RBR
ASHLEY O'CONNOR– SJV
JANINE BACHMAN– SJV