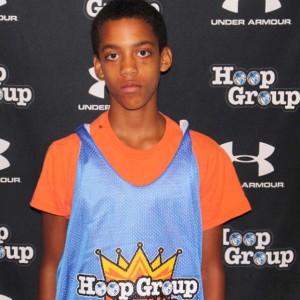 THE JUNKIE JONES REPORT
So last week we talked about the top dogs, those Top 10 teams that would lead the pack of the hungry Shore Conference Teams. Well when we speak of these "hungry" teams, I'm specifically talking about those underdogs that want to knock the top dogs off. Were going to go into my Top 3 Underdogs, and then talk a little bit about the season opener match ups for my Top 10 Teams from last week, and see if they could possibly start off 0-1 and be bumped off, and also see how the top 10 could switch up a little just after week 1.
So first were going to get into the Top 3 underdogs, and why I think they can make a whirl in the Shore, and key in a few upsets, maybe even slipping into the Top 10.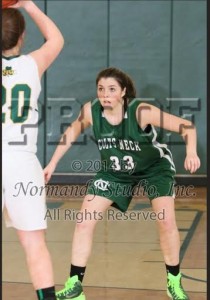 1.Colts Neck– These girls have been together all summer and fall, and really have been building there chemistry up very nicely. Elise Brown, all shore possibility, Sam Roth a very experienced and well rounded guard, and then Lola Mullaney (Another possible freshman of the year). Now there first two week one games will be against Long Branch and Ocean Township, two games I think they can win in fashion if they play the correct way, and wash away season opener nerves. So 2-0 out of week 1, and possibly a new Top 10 team going into Week 2, but we will discuss that later on in the blog.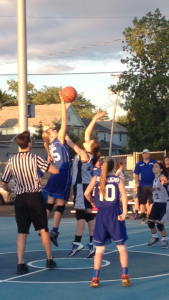 2. Toms River North– Well first of Jenna Paul who I think is a top dog in the Shore Conference can lead this team far, hence the competition they play isn't that risky to ruining a good record. With young cats like Amanda Johnson, and Ashley Tutzaue they can be tough down the line, but experience can hold them back. Their two week 1 games are Lacey and Toms River East, and just like Colts Neck I think they win comfortably in both of these match ups making them 2-0, and maybe sneaking into the Top 10 week 2.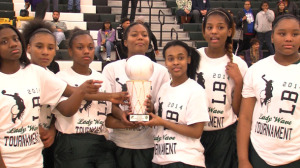 3. Long Branch– Che-Kasha Andrews, one of the toughest and "hard to guard" girls in the Shore will carry her team along. They are still very young outside of Andrews, but they play hard, they pressure the ball, and they make you think fast which could come into advantage against teams down the stretch in tough games. LB's first two week 1 match ups will be against Colts Neck and Matawan, and could be a tough week 1 for them. Colts Neck will be a tough game for them because Glenn Jassen has his girls running a tight offense, getting the perimeter shooters open,  out strategizing and out smarting teams to death. Also being at Colts Neck for the game, that gives them an extra confidence booster. On the other hand LB vs Matawan is a hard one to pick, this is because Matawan would be my #4 underdog, but I pick Long Branch for the fact that Che-Kasha Andrews is fairly unstoppable. 1-1 after week 1, but i don't see them having a chance in the Top 10 just yet.
Next we will go into the Top 10's week 1 match ups or match up, and see how the underdogs mixed with the Top 10 can convert into a new Top 10 come week 2.
1. SJV– They square up with my Top 10 #2 ranked team RFH for their first game of the season. This is a tough one to call, but i'm going to have to go with All Shore Kelly Campbell and her SJV Lancers. They have a lot of depth, and I feel they will drain RFH when it comes down to it. It's going to be a hard fought game, don't get me wrong, a lot of girls will show up, but I go with SJV for this one. SJV Week 1: 1-0
2. RFH– Based on the text above I feel RFH will fall to SJV game 2 of week 1, but game 1 of week 1 is against the Manasquan Warriors, and I feel they will win that game solely on the size and experience advantage in the post positions. Week 1: 1-1
3. St. Rose– The Purple Roses face off against Ranney, Franklin, and Point Pleasant Beach in their first 3 week 1 match ups. Over all positional and coaching dominance, making these 3 comfortable wins. Week 1: 3-0
4. Middle Town South– Howell and Manalapan will face the Middle Town South sqaud in week 1. These will be two fairly good battles, seeing Howell in the HG Fall league recently they look pretty tough, and Manalapan does 5 in 5 out, so they can possibly drain Middle Town South with energy. With these points though I still take MTS in both. Week 1: 2-0
5. RBC– The Caseys will square off against Ocean Township, Wall, and RBR in their first three week 1 games. 3 wins unless something drastic occurs in my book. Week 1: 3-0
6. Manasquan-  The Lady Warriors will play RFH, and Monmouth Regional for their week 1 match ups. Like I said for #2 RFH I think they will beat Manasquan based on the size advantage down low, but Manasquan vs Monmouth should be a fair win. BUT Monmouth Regional has a young and talented team, a team that could be tough in future years, maybe even have an upset or 2. Week 1: 1-1
7. Neptune– They play Matawan and RBR, two wins unless a possible shock wave! Week 1: 2-0
8.Marlboro– These girls play 5 games in week 1 this being Manalapan, Freehold Township, Franklin, Metuchen, and Rutgers Prep. Their first four games I feel will be comfortable wins, but Rutgers Prep, i'm going to have to take the non-conference team on this one. Rutgers Prep gave St.Rose a run last year, and with many girls returning they will still be dominant. Week 1: 4-1
9.Donovan Catholic– Jackson Liberty, and Point Pleasant Boro will take on Catholic in their first two week 1 games. UPSET ALERT!!! Catholic beats Liberty, but the Point Pleasant dogs, they take the win! Megan Hughes is already a big dog, I remeber watching her when she played with Kelley Hughes as a freshman, and she is going to be tough this year. Week 1: 1-1
10. Southern– Freehold Township, Middle Township, Brick Township, and Absegami will take on southern in its first 4 week 1 match ups. UPSET ALERT! I love you Bianca Nicolini but Southern takes 2 LOSSES to Freehold Township and Brick Township in its first week 1 match ups. I saw Brick play, and they play as a team and are very disciplines, and I workout with one of the stars of Freehold Township all the time with Tiny, and she can bring her team past Southern. Week 1: 2-2
So to finish off I will show my Top 10 going into week 2 taking in account the losses and projected wins of underdogs and pre season Top 10 teams.
1.SJV
2.St. Rose
3.RFH
4.Middle Town South
5.RBC
6.Neptune
7.Manasquan
8.Marlboro
9.UNDERDOG  Colts Neck
10. Donovan Catholic (even with a loss) (Could Possibly be Point Boro)
Thanks for tuning in, and again this is all projections based on Week 1 , and going into Week 2!