Its a wrap folks on another high school season. Congrats to St. Rose on winning the toughest title to win in New Jersey the  SHORE CONFERENCE TOURNMENT. I also what to congratulate Manasquan and RBC for their TOC run. Franklin certainly surprised everyone with the title. The year was  filled with thrills and surprises all year.
In a year that saw 3 teams ranked in the country this to start the season. The Shore conference had a few surprises.  RFH and Dave Callahan held up the RFH banner of greatness. Nobody expected RFH to be ranked in the Top 7 all season with the lost of so much D1 talent. Dave Callahan has shown, RFH is here to stay folks.
What about Manasquan going to a 4 straight TOC finals. They are the first team to ever do so. Stella Clark, Addie Masonius, Nikki Stevens and Victoria Galvan have had a dream run. Lisa Kukoda was brilliant all season, in what had to be a challenging year to dish out playing time. She was masterful in keeping  it all together. Manasquan had a great season.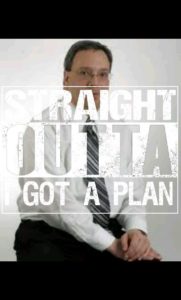 Josie Larkin, Tia Montagne and Maureen Coakley rode off in the sunset. The 3 seniors have been everything they were expected to be, when joining the program. it was only right they went out with a TOC appearance. RBC was a Top 5 team all year…there the Yankee's folks and this year we founded out why. Team work and a man named Joe Montano.
Joe Whalen once again proved he is one of the best in all of New Jersey as his seniors led the way. Ellyn Stoll, Jen Louro and Alex Pendergrass are all off to D1 schools. They also will be waiting on a their shinny new SCT championship rings. St. Rose proved that it's what you do on the court that matters most. Joe Whalen won his first SCT and I can promise you if he sticks around it won't be his last.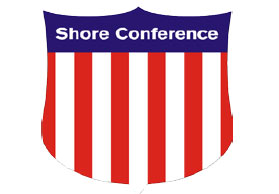 Dawn Karpell and SJV again proved they are the gold standard in the Shore. Kappell with a roster of untested players and Kimi Evans had another banner year. SJV was nationally ranked and Top 5 for most of the season. They also showed some teams rebuild, but at SJV they reload.
Manchester amazing run up to a sectional final caught everyone off guard. Manchester fought for respect all year. There is no question we  are looking at one of the best programs in the entire state being built. There is no question this year has set the table for a bright future.
Howell was other great story this year. Not only more than doubling there win total but winning a game in the SCT. Not bad for a program that many believed was years away from recovery. There  have a big future as there talent pool grows even more next year.
RBC and its merry band of seniors, delighted everyone this year. They even had a win over Top 20 Neptune. There is no question RBR has turned the corner and don't be surprised if some very talented players start giving them a stronger look. James Young folks
Neptune suffered with major injuries all year. But somehow overcame them and once again was in the Top Ten in the state polls. They lost in the sectional Group 3 final. John Brown seems to always figure things out. Freshman Mikayla Andrews no question is going to be another star before he days are over.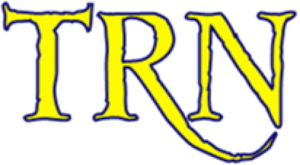 There is no bigger shocker than Toms River North being ranked as high as #10 in the state poll. Brielle Bisogno missed the entire season and somehow TRN managed to make it to the sectional finals. Next year Bisogno is back along with Jenna Paul. They will start the year in the Top 20…
Finally Tammy Nicolini and Barnegat broke records for wins and  shocked us all. Shannon McCoy is becoming a real star and now Barnegat is a program growing by leaps and bounds. it was a special season, for the all of the Barnegat faithful.
Dara Mabrey won the Gatorade Player of the Year and the Hoop Group Player of the year. Mabrey had a season that has not been matched in recent year. She will be back for her senior year.
Josie Larkins became one of the most recruited players in New Jersey and showed us all why this year. Larkins was special
What about Hannah Scanlan and Tori Hyduke? They were the best one/two punch maybe in the entire state. Both became surprise FIRST TEAM ALL SHORE PLAYERS.
FINALLY TO ALL THE SENIORS…GOOD LUCK ON YOUR NEW JOURNEY!
THE WAY TO EARLY TOP 10… 2017-18
ST. ROSE

– They will be bigger , stronger, older  and better. Lithgow will become a household name. Molly Lynch will become St. Rose star.

Manasquan-

Dara Mabrey and Faith Masonius return. That could be enough. But Lola Mullaney will step into a full time role. Not much will change in the wins department.

SJV-

They are going to be special again. They return everyone except Evans. They could be the team to beat. One thing we know, any place, any time and anywhere…

RBC

– There lose a lot but return a lot. Rice, Hart, Moore and Caverly are all back. Freshman Eggenswiler, Srinivasan, Stanford and Setaro will step into prime roles, without missing a beat, its RBC folks.

Middletown South

– Mayerhoffer, Richardson and Brennan will be expected to step up.  A competitive summer against quality competition will go a long way.

Manchester-

This could be the last year to get them. Reynolds, and company are going t9 be be special…just like their shinny new toy called Destiny Adams.

TRN

– They get Bisogno back. Amanda Johnson some believe could be a D1 player. Jenna Paul is already one..

Donovan Catholic

– Time for them to get a program win and more up to the top half…the talent is there.

Howell

– This may come as a shock but they have a nice group, a great coach and new talent.
ANY TEAM WILLING TO DREAM BIG….
WAY TO EARLY 1ST TEAM  ALL SHORE
DARA MABREY- MANASQUAN
LUCY THOMAS- ST. ROSE
KATIE RICE- RBC
ROSE CAVERLY- RBC
FAITH MASONIUS- MANASQUAN
WAY TO EARLY ALL FRESHMAN
SOPHIA SABINO- UNDECIDED
DESTINY ADAMS- MANCHESTER
ABBY ANTOGNOLI- ST. ROSE
MAUREEN STAPPLETOWN- ST. ROSE
CAITLIN GRESKO 5'9″- HOWELL
*JASIMIE BOYD…still considering a shore school
PLAYER OF THE YEAR– DARA MABREY- MANASQUAN
FRESHMAN OF YEAR– DESTINY ADAMS- MANCHESTER
MOST IMPROVED PLAYER– HAYLEY MOORE- RBC
UP AND COMING  PLAYER-SAJADA BONNER  (j- Money)
TRAINING TIMES….
CORE SKILLS TRAINING TONIGHT..6PM-7.30 FOR HIGH SCHOOL PLAYERS.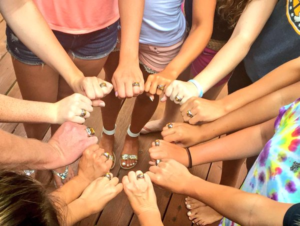 POINT GUARD SCHOOL TOMORROW (WED)- 4.30
…..THERE ARE A FEW SPOTS OPEN FOR NBS SPRING