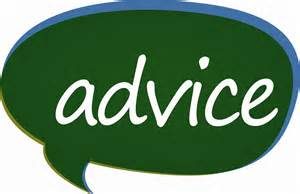 Today I want to give advice to three different groups of players. First to those seniors moving on to college. Then to those returning to high school next year. Finally to those 8th graders going into high school. You would be wise to listen to my words.
To those seniors moving on to college, I wish you well. I want you to know,  you now are entering the most competitive time of your basketball career. I would tell you that it's impossible to totally be prepared for college. But here are a few things you better know and I do not care what school or level, you are playing at. You will be forced to play harder than any other time in your career. If you have a weakness, it will be picked on everyday by coaches, teammates and opponents. Your practices will be nothing like anything you have experienced in high school. The coaching you will receive will be like nothing you have ever experienced. Your time will no longer be yours. Between conditioning,  film sessions, workouts, team practice, meetings  and games. You will have time left only for academics. So here is my advice, start getting ready now. Please don't go to the gym and just shoot with friends. Please don't just run and lift weights and take weekends off. First be honest and ask yourself; what do you need to improve on. Then focus on that weakness. Please find a competitive program such as NBS and play lots of one on one and three on three. Create a daily schedule and stick to it. This will prepare for the college routine which is ahead of you. Please get tapes of your future team and try to pick up as much as possible, about the position you will play.  Finally nothing destroys  a player/ coach relationship more than a unprepared out of shape player entering college.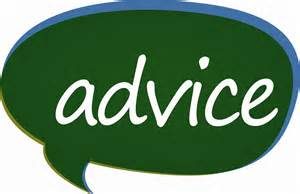 To returning players, who wish to play in college or have committed, I say this… assume nothing. Please understand that your number one goal should be to get better. Nothing should be more important to you. Don't be fooled  by those telling you, that playing for a name brand AAU team is important. YOU BETTER BE ON A TEAM THE SHOWCASES YOUR TALENT. If you are good enough, the coaches will find you at some point. If all you do is practice and play games with your AAU TEAM, you better be super talented. If not you better find a training situation outside your AAU environment. You better shoot everyday and it better be a major  priority for you. You better not spend hours chucking up shots with no purpose. You better work on your handle against real competition. Your handle cannot improve, dribbling against cones and tossing tennis balls. You better not worry who is in the gym, I believe returning players must have a real game plan. I see it every year, kids just playing AAU games and practing AAU twice a week. Now you better listen to what am about to say next. If your AAU TEAM IS PLAYING EVERY WEEK….you better be a superstar, because come July you are going to be tired and I promise…. you won't get better, that's a fact. Now if you have offers on the table, don't assume they will be there in July. You be wise to know, how much time a school is giving you. Next you should get to college elite camps, go to as many as you can afford. Never skip an elite camp to attend a AAU TOURNAMENT, unless your AAU coach is planning on paying for your education. Finally here are 5 things you better do before July and please don't talk to me about the April recruiting period.
1. You should personally speak to the head coach of any school your interested in.
2. Take as many unofficial visits as time allows you, without skipping workouts or practice
3. Make sure you have a high light tape on social media
4. Get your summer schedule to coaches..use the post office and email ..USE BOTH.
5. Do not let your AAU coach speak for you. You need to speak to college coaches directly..AAU coaches stretch the truth and are not always honest
Finally if you got limited mins last year, there was a reason. That reason could be injuries, better players ahead of you or weakness in your game. You be wise to address the reason and go to work. Please, please go to CAMP THIS SUMMER. SWALLOW your ego because nothing is better for you than camp. NAME RECOGNITION IS KING.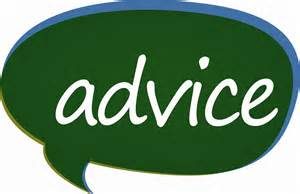 Finally to those 8th graders. Her is my advice to you. You better be preparing now. You better be training and playing against high school players right now. You better not make AAU,  your do all be all. You will start your high school career in June and you better be ready. The high school coach already has an idea of who the best Freshman are, coming into the school. If you are one of them, you better be ready. There is a upper classmen waiting to protect their spot. If you are not a hot shot Freshman, you better show from day one you can help the team. Your attitude better be good and you be wise to befriend your classmates.  Please respect they have given the program there sweat and tears…something you have yet to do. Sucking up to upper classmen …NEVER WORKS OUT. Finally, if you sit around all day waiting for your June practices …good luck. Saving your legs for practice is a joke. You will pay for such  indiscretions  down the road. You better be in the gym before or after your Spring and summer high school practices. Your goal should be to get better. Every 8th grader should attend as many summer  camps as they can afford. Finally know your recruiting starts now, you need to attend College elite camps, if you ready, if not wait a year. Time is on your side.. .Email coaches any information that you can..again name recognition is king.
GOOD LUCK TO EVERYONE….I HOPE YOU ARE LISTENING….I DON'T WANT TO SAY "I TOLD YOU SO"