The SCT Semi Final MATCHUPS
SJV vs. ST .ROSE
COACHES
DAWN KARPELL – SJV- She is one of best in the business. She plays the best competition and nobody develops players the way she does. Her teams always  play hard and are always prepared. She no question has seen it all. There is nothing she will not be prepared for tonight.
JANINE ROTH– Along with Raheem Carter have done a light out job. They have held there team together, using their own philosophy and style. She will be coaching on the biggest stage of her basketball career. But she will not be overwhelmed as St. Rose has played in big events.
HISTORY– St. Rose defeated SJV in last year's SCT final. First Meeting this Season
THE MATCHUPS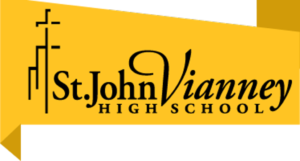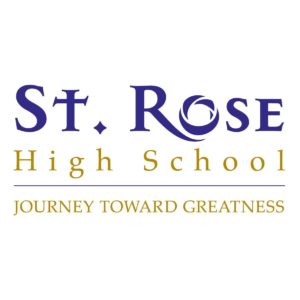 GUARDS
SJV– The SJV Guards are battled tested and are all two way players. Maddie  Doring, Jada Bonner and Sarah Karpell are elite defenders. There are all high percentage three point shooters. They all can all lead the break in transition. Finally they are by far the three best rebounding guards in the Shore. But makes them all so scary is they all are players makers.
St. ROSE– MIKAYLA MARKHAM will handle the ball 90% of the time in their half court offense. She is a streaky effective three point Shooter. Her ability to get the rim and finish is special. Sam Mikos and Ari Dalia are big and strong. Both are excellent rebounders and defenders. Both can and will post up smaller guards. They are capable three point shooters when given time.
ADVANTAGE–
SJV has the size to match the St. Rose guards and are a more effective shooting group. There is a real quickness and experience factor here as well. Mikos and Dalia  will be playing prime time roles in their first SCT SEMI -FINAL…All three SJV guards have been there and done that
EDGE– SJV
FORWARDS
SJV–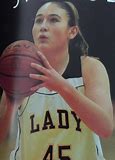 SARA FURCH is a reliable defender, who can guard without fouling. She is big and strong and can step away from the basket and shoot. She also is very effective off the dribble and a excellent back to the basket player. Bre Bellany is long and athletic, who crashes the offensive and defensive glass. Her ability to run the floor puts real pressure on opponents.  She is a willing shooter when left open. Both are active in traps and in the back of the SJV's press
ST. ROSE–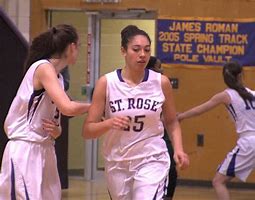 Some believe they are the front court in the state. Lucy Thomas has the ability to post up and score. She is the ultimate finisher at the rim and gets opponents in trouble. She also is  not just a good three point shooter but in fact deadly in St. Roses pick and pop offense. Loving Marsicano is the most underrated player in the event. She is an elite defender, who can guard just about any position. Here length and quickness make her a nightmare matchup. She can bury three's and is an excellent post passer. Both are elite defenders in the post and away from the basket.  These two have two other special traits…HIGH PRECENTAGE SHOT MAKERS with low percentage turnover rates
 ADVANTAGE
St. Rose has two of the best forwards and players in New Jersey. Loving and Thomas have played and stared in some of the biggest games in their schools history. FURCH and Bellany were Role players last year. Now will be asked to play prime time roles.
EDGE-ST. ROSE
THE BENCH
ST. ROSE–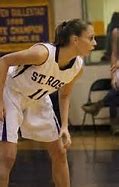 St. Rose will go 8 deep if need be tonight. Lauren Lithgow is St. Roses best outside shooter and at times their most effective scorer. She is also any excellent on ball defender and transition player. Freshman Abby Anongnoli has shown flashes of greatness and will be counted on to give solid minutes. Stapleton is much underrated and at times under used. She has the ability to knock down jumper from the arc and is a big time passer.
SJV–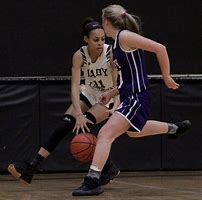 Rahmena Henderson is a big time defender and effective two way player off the bench. She puts tremendous pressure on opponents  in transition both on offense and defense. She also can score in a number ways be it in the lane or from the 3 point line. Katie Hill is one of the best babies in the state. She can knock down jumpers or put the ball on the floor. She is mega long and athletic. Hill will be play REAL MINUTES and be counted on in the press. Christina Whitehead will be energy off the bench. She is aggressive and another athletic swing player. She too will get real minutes.
ADAVANTAGE
Both teams will play 8 players. The difference is only Lithgow is certain to get real minutes tonight for St. Rose. The rest of the bench minutes will be based on the situation.  The SJV bench will play real minutes tonight. There roles does not change from game to game.
EDGE- 
No question in the latter part of tonight's game the benches will shorten. But don't be surprised to see either Henderson of Lithgow on the floor in crunch time. SJV's bench plays impact minutes regardless of the opponent…
EDGE- SJV
INTANAGBLES
SJV is masterful in late game situations. St. Rose has struggled in this area. Late came free throw shooting could be a factor. Each of SJV starters are high precentage free throw shooters. 50/50 ball will be a must for both teams. ST. ROSE HAS SENIORS IN PRIME ROLES WHO HAVE WON the BIGGEST OF BIGGEST GAMES. They are also the defending SCT champs
EDGE-EVEN
WHAT  TO EXPECT?
SJV will trap at every chance they get. How effective St. Rose handles this especially in the full court could decide this game. Look for Loving Marsicano to move to the point against any full court pressure. St. ROSE will run there high ball skills and SJV will trap it.  Markham will need to make great decisions when Thomas steps back and occasionally rolls. St. Rose in the half court may use more hi- low offense to avoid the trapping SJV ball screens. Look for SJV to try and use there foot speed and spot up for open jumpers. Jada Bonner will look to crash the offensive ball while Karpell and Doring will spot up for jumpers or get to the rim. 
PREDICTION–
This is a classic case of styles make a fight. If St. Rose can handle the SJV pressure or prevent them from scoring, it would prevent SJV them from pressing. It would give them a huge edge. I believe SJV will need to 10 to 15 more possessions to win. Why? St. Rose is a highly efficient half court offensive team. If this comes down to free throw shooting or last minute decisions, SJV has a edge. But the bottom line is who wins the backcourt war or wins the frontcourt war… I saw SJV wins the backcourt war.. SJV MOVES ON TO THE FINAL.
NBS IS ACCEPTING SPRING DATES APPLICATIONS…first come first serve