If you make the Core Skills watch list a few things are in your future. Like being a All Conference player in high school. Like being on college coaches wish list one day. The CORE SKILLS WATCH LIST is a accurate peek into the future. So today we'll give you a few more names you be wise to learn…because soon they too will be household names.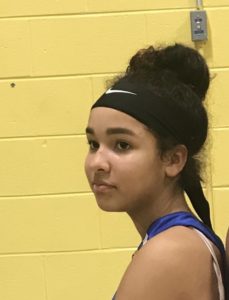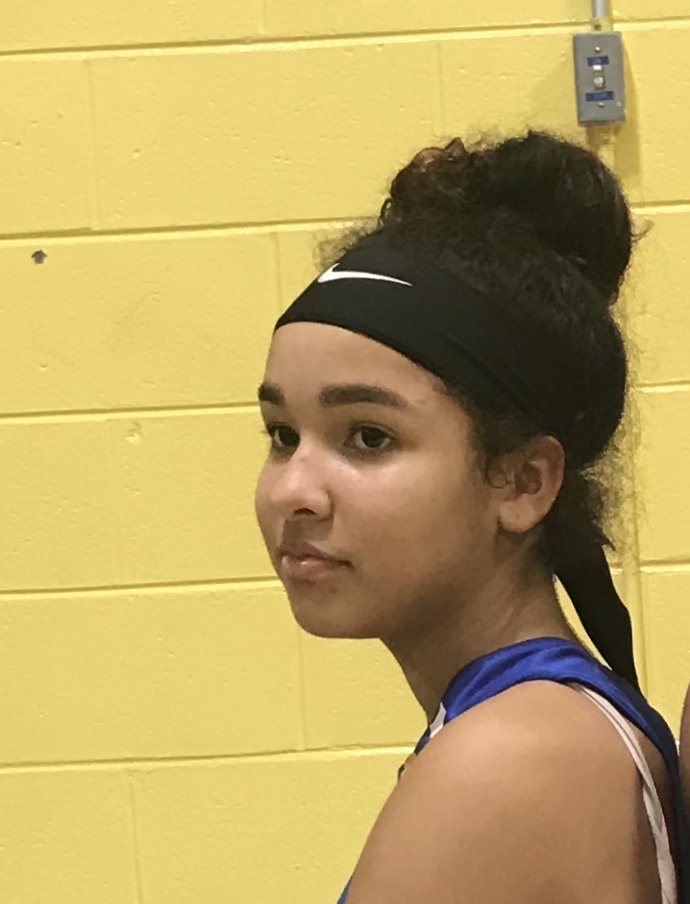 MYAH HOURIGAN- 2022- GUARD- It's madness the talent coming out of Manchester right now. Myah is athletic and gifted to the nine's. But what's most impressive  is that she has not relied on her insane natural quickness and speed. She has developed a lethal jump shot to go along with her other weapons. Like her almost unstoppable ability in the open floor and her ability to finish at the rim.This young ladies upside is scary  and Manchester is getting a freshman of impact. Myah is willing to get in the gym.  Just like she is willing to guard opponents baseline  to baseline. Her strength makes her a terrific rebounding guard. She has that rare ability to get by opponents and make plays with her  imagination ….ANOTHER MANCHESTER BEAST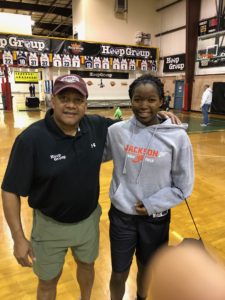 ANGELIQUE DINNALL- 2020- COMBO GUARD- If you follow my blog, then you know kids shows up at Core Skills Saturdays and shock everybody. In the case of Angelique we were knocked off our feet. She is off the charts physical and as athletic as you will see for a guard. She is the most physical guard I have seen in YEARS. Her toughness is off the charts. Her speed is next level and a quickness is flat-out breathtaking. She reminds you of a Mack truck when she puts ball on the floor and goes to the basket. Her  intensity and eagerness are traits that you simply cannot teach. This is a young lady we may be calling a star one day…her talent says, the sky is the limit and her work ethic predicts greatness. Angelique one day can be one of best two way players in New Jersey. She is not a household name and that just may help her in the long run….SHE IS SPECIAL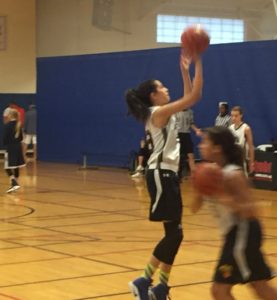 KATHERINE MARTINI – 2022-SWING- This young lady probably doesn't think I know who she  is …SHE 'S WRONG as in dead wrong. Folks you never know when somebody is watching you. I noticed her a year ago. Here is what caught me eye, she is a long athletic lefty version of Maddie DORING  of SJV and highly competitive. She also wants to compete against only the best. She can put the ball on the floor or step away and shoot jumpers at 5'11". COLLEGE COACHES you better be paying real attention, this is a kid  with serious skill sets. She has a next level IQ and with confidence her game will grow off the charts. She is tough and a very physical rebounder. Her court vision for a girl her size has to impress you. I believe she has a chance to play major minutes as a freshman at Holmdel and make the 2022 ALL FRESHMAN TEAM. No kid made me happier to see at CORE SKILLS.
ABBEY FERGUSON-2022- Now let me be as clear as day with what am about to say. This is the most underrated freshman in the 2022 class. Let me ALSO say, she will wear  a D1 uniform one day. This is one of the toughest most competitive kids I know. We are talking about a highly productive and motivated player. She defends, rebounds, scores and is a excellent passer. She is never in a hurry or lets pressure faze her. ABBY may never ever get the hype of other players but make  no mistake… she has a  BIG FUTURE. She is very unassuming off the court but plays all out once on it. Her ability to run the floor at 5'10" is special and her motor and ability to get her hands on balls reminds me of the great Arron Zimmerman of SJV fame. She too was underrated and when on to a brilliant college career. Abby will be doing the same one day….THIS IS A FACT….HOMDEL GETS A IMPACT PLAYER FOR YEARS.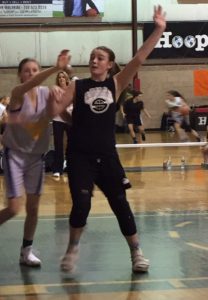 EMMA CARMAN-2023- COMBO GUARD- You want to start a debate? Bring up who the best 7th grader in the state is. So I will say this EMMA CARMAN is as good a 7th grader as there is in New Jersey. First understand  she is a bigger faster version of Rose Caverly. Sounds scary? Folks she has a college body right now and has  an elite work ethic. She can can play all 5 positions RIGHT Now. Her ball  handling skills for her size is unheard of as is her energy and enthusiasm for the game. College Coaches here's a tip …you can offer right now..because she is a future D1 and ALL SHORE LOCK….RBC is getting a mega star…too think she has another year of grammar school is insane. SHE IS DIFFERENT THAN MOST
DEVIN QUIGLEY -2023- PURE POINT GUARD-The fact that she is only a 2023 is so wrong on so many levels… its insane. This is the ultimate point guard in terms of talent, temperament and play making ability. How good is Devin Quigley? She just spent the fall in the gym with NBS D1 Killers and I thought she was 2022. MAKE NO MISTAKE  she can do it all, she can create for herself or teammates.  She is an elite defender and makes decisions with the ball, only tbe great ones make. This is a FUTURE mega star. COLLEGE COACHES at the HIGHEST level you be wise to check in. Because her ball handling and stop and go movement is next level. Throw in the fact she is a deadly shooter, who is a scoring point guard….and got MAGIC IN THE MAKING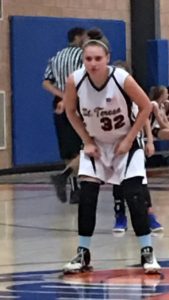 NICOLE MELIOUS- 2023- POINT/WING- She is shore adopted in the mode,of Lindsey Mack(FDU) and Danielle Padovano(FORDHAM) in that she travels great lengths to seek out coaching and competition. She drives over the bridge from Staten Island 6 days a week before and after her training  sessions at home on Staten Island. She my friends has a natural gift for scoring… YOU DO NOT TEACH. She is willing to be coached and her dersire to get better is off the charts. Her body looks like that of  and an elite player… Nicole "CASH MONEY" Melious will never say "NO" to a workout. Her jump shot is pure butter, but its her open court play folks are sleeping on. She can get to ths rim or find a teammate. This,scoring machine will one DAY have her choice of any college if she stays the course…THIS IS TALENT ON LOAN FROM GOD.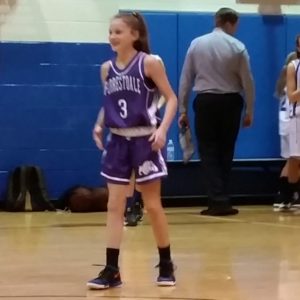 JULIA SHANE'S- 2023- POINT GUARD- Now this is projection and prediction, because people look at size and not size of  the heart sometimes  or the work ethic. JULIA folks one day will be one of the best two way players in the Shore. Why do I say this? A little thing called pride. She is relentless in her development. She has willed herself into a SCORER. She has mastered the art all smalls guards need at finishing at the rim.. floaters and  scintillating change-of-direction moves on the dime. She plays with an edge ana toughness that allows her to play a bigger game than her size. She understands the art of showing up and taking criticism. My guess is that RFH is getting a future MAJOR IMPACT Player, would you like to know why?  Because her improvement cruve is as good as any kid I"ve seen this sida of Stephaine Mayerhofer…HARD WORK ALWAYS BEATS THE COMPETITION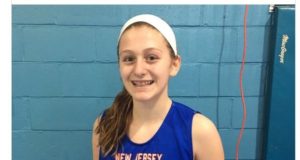 BREANA DELANEY- 2023-COMBO GUARD- I nicknamed her little Stephanie Karcz. Now lets be honest there is only one MISS KARCZ. But Breana reminds me of her at this stage.. She is freakishly athletic and just over powers everyone at the rim. She is flat out a beast in transition …and unstoppable.  Her passing skills are insanely underrated and just may be her biggest stenght..again  KARCZ like. There is no better player at stepping lnto passing lanes. There  is no question a future star for either RBC, SJV, Marlboro High School. Somebody is getting a total warrior. She could one day be a walking double/double machine.  ….A WORK HORSE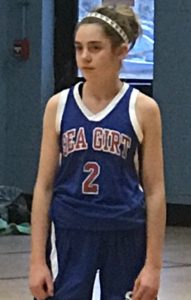 CASEY PRIOR- 2023- COMBO GUARD- Now folks may find this as a surprise. I know all the best 2023's for the most part. She does not have the reputation of some other kids. But I like kids who listen. I LIKE KIDS WHO WANT TRUTH. You see I was  very honest with her about her game; when I spoke to her. It involved a lot of negativity. Most kids run to their comfort zone when they hear the words I gave her. Instead Casey embraced everything I told her. She is the only 7th grader to win THE PLAYER OF THE DAY AWARD. Now here is my bold prediction. Much like another player, I told you about last year…who has now blown up at RBR CHOLE TETER.  Casey will out work those with reps. How do I know this? The improvement cruve DOES NOT LIES, it never lies. Her cruve right now is as big as any kid in the 2023 class either at CORE SKILLS or not. She my friends is going 25 to be another Megan McGinnis in that sbe will get better every year..because she is not a phony and honestly  wants to get to the next level…NO WORRIES THERE… TRUST ME!
Presidents Day Clinic TOMORROW 9am-2pm