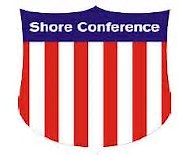 The balance of power in the shore has taken a serious turn this spring. On paper it appeared that SJV would be the #1 team to start the season. But with the transfer of LELANI CORREA to Manchester, there is no doubt, its changes a lot of folks opinions. But just as important is that former ALL FRESHMAN 1ST TEAM, KATE LETURGEZ transferred to Manasquan. Both schools have picked up impact players, who could upset the balance of the Shore Conference. These players allow the Shore to start next season with the 5 of the top 6 teams in the state. But the transferring is not over, because there is another D1 player who is playing to transfer to a Ocean County school. If this were to happen, the Shore would start the year with 6 teams in the Top 10.
There is no question Manchester got the biggest fish of all. When they picked up one the Top 5 players in the entire state in West Virginia bound Leilani Correa. Correa, can play either guard spot and is a scoring machine. But most importantly is a very unselfish player, who has played in some of the biggest games the state has to offer. This is huge because with Destiny Adams and Kamari Reynolds already in the fold. Sharing the ball is going to be very important for this group. If Kamari Reynolds who is out the entire summer with a knee surgery comes back next year healthy, Manchester will have 3 of the Top 5 players in the Shore Conference. But giving the SCT, the Group 2 title or the TOC to them, is really putting the hype before the game. There are real questions still left for this team. Starting with the bench and player development.
Now Destiny and Dakota Adams, I see at NBS and I can tell you two things. Destiny Adams handle has grown leaps and bounds and Dakota has become a full blown D1 player. The status of  Serenity Anderson, is a must. She will need to step up big in order for this team to really become a powerhouse. Nankaleigh Hayes Jones will most certainly will play; strictly the shooting guard role. She will need to make real improvements over the summer. How seriously she works this summer is HUGH!!  Morgan Brustman, I believe must improve to give Manchester some  bench presence. She works hard and if she can make the leap, this would be huge for Manchester, think Carly Geissler of Manasquan. You cannot play with six at the level Manchester to tying to reach.
Dave Beauchemin, is an excellent coach. But he is now is dancing with the big dogs. How he develops this team is key and little things will officially matter…moral victory's will no longer be enough. This will all be new to him has well. He would be wise to start with playing a elite schedule. That's the first thing all the powerhouse teams do.
Now its strange how many people think Manasquan is taking a major step backward next year. Newsflash don't be so sure about that. First KATE LETURGEZ is legit All Shore type player who is 100% recovered. She is a physical rebounding machine, and her freshman year numbers were scary. Next she is a serious passer for a post player. She will fill a major rebounding and defensive void for this team and fits in nicely. More importantly, unlike when Lola Mullaney transferred to Manasquan, Lisa Kukoda should be able to insert her right into the starting lineup without drama. Next Allison Waters is a legit shooter and will hit the floor next season. Waters is a member of the insanely talented 2021 Shoreshots and is already receiving D1 interest. Expect her, to play a much bigger role this up coming season.
Manasquan two best players Lola Mullaney and Faith Masonious are both back, but more importantly are living in the gym. Mullaney will be featured more next season and will make a run for Player of The Year. Faith Masonious also known as the comeback kid, just may be the best player in the state. Now their is a major problem facing this team. Freshman Macy Black suffered a knee injury and her status for next year is up in the air. The point position was a major issue before her injury and now things  just got more dicey. But their is more good news for Manasquan, there freshman class is flat out stacked as in impact  stacked babies.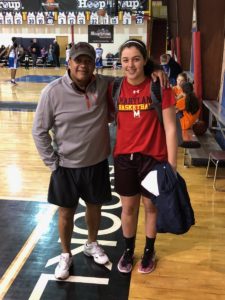 Dorothy Loffredo, walks in and will be a impact player from day 1, Georgia Hine will also not just walk in but fight for a starting spot. Both are future D1 players and 2 of the Top 5 entering freshman in the 2022 class. But it just may be Brooke Hallowell who may hold the kid to everything. She may start the year as the Manasquan starting point guard. What this group lack in experience they will make up with raw talent. They are a competitive group, what they do this summer will be very important to Manasquan come next winter. They be wise to start playing against elite older competition now.
There is still one wild card left with all the transferring taking place. There is a Top 10 team in the state that may be getting a D1 transfer. She would give this team, scoring, leadership and most importantly a player that has seen tons of minutes in big games…so stay tuned. If this spring is a sign of what to come, then we are in for fun times.
MY SPRING TOP SHORE TOP 10…as of RIGHT NOW!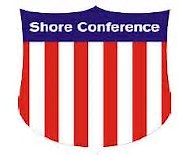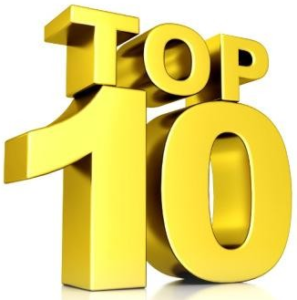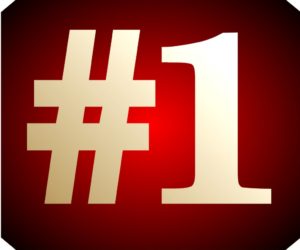 SJV…unless Dawn Karpell retires, their still the team to beat
2. MANASQUAN…. Kukoda still has the 2 best players, their going nowhere folks
3. MANCHESTER…just got scary, best starting five in New Jersey
4. TOMS RIVER NORTH…a transfer and a real schedule away from being legit
5. RBC… Justine Pissiott and Ally Carman are the two best babies, RBC is a year away.
6.MIDDLETOWN SOUTH... interesting because they are getting in the gym
7. ST. ROSE…Mary Beth Chambers is huge addition and here come the Stapleton sisters
8. JACKSON MEMORIAL…could be top 20 must play real competition in summer
9.RED BANK REGIONAL….JT was great but what's next, are they gym rats?
10. RFH….officially at the cross roads as a program