Good luck Jane.. YOU GOT THIS! https://t.co/Uf255LN10U

— ellonya Tiny Green (@CoachTinyGreen) November 5, 2019

em>The College basketball season begins tonight for many players. Tonight for some it will be the beginning of a new Journey filled with excitement and anticipation. For some it will be their first step into the world of college basketball. It will feel like a dream come true. But for some others tonight will be the continuation of a nightmare. Today will be a tale of two stories for some players. Those who choose the right college and go on to have a great athletic experience and those who made poor choices and continue paying for their mistakes.
There are many reasons some players will not be happy tonight when that ball is tossed up. Nothing makes a player more unhappy than not playing on game night. It runs deep when a player is not getting playing time in college. Their parents are unhappy, their family is unhappy and those who have been supportive of the player are unhappy. It often makes for a toxic atmosphere for all. It leads to kids and their families looking for an escape route and playing time is the biggest reason for all this suffering. But what everyone forgets is that often times, that players destiny has been decided long before they arrive. The players and the coaches just don't know it.  The problem in most cases started long before the player arrived. It started during the recruiting process. So often kids pick schools for all the wrong reasons. It's why tonight there are going to be a lot of sad faces to go along with all those smiling faces.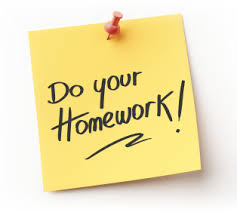 Nobody believes picking a college is easy. Nobody says people don't make mistakes. Nobody thinks college recruiting is an exact science. College coaches make mistake too!…in fact coaches, players and parents make mistakes during the recruiting process. Kids pick the wrong school and coaches pick the wrong player. It's why I tell kids, "do your homework, know what is important to you". Learn all you can about the program and coaching staff. Speak to people who are knowledgeable. Not those who think they are knowledgable. People often say "pick a school where if you didn't play, you'd still be happy" Well I am here to tell you. Unless it's because of an injury, if you're not playing, you will not be happy. There is a little thing called pride and ego that we all have. You don't spend most of your youth playing a game and then say it okay not to play… What you must do is pick the right school.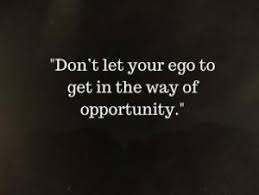 There are many kids who have COMMITTED to play D1 basketball next season. Some of those kids made great decisions. But I am here to tell you, some have made some poor choices. Take it from somebody who knows a lot about kids and various colleges. The ego and peer pressure in my opinion is the #1 reason kids pick the wrong school. So often kids pick a school just to brag to friends and flash on social media. These kids brag about the schools recruiting them. They love the attention they receive. But they never stop to say what if? What if I am not good enough? What if the style doesn't fit my game? What if the coach doesn't really know me that well? They never think it's better to be at a place where they could have long term success and happiness. They want that attention and glory for the week that comes on signing. Where everyone is talking about them. They never think about what's next…and in too many cases, next is that nightmare that could be avoided with less ego.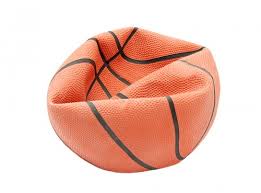 Many kids want to go to the Division one level of basketball. But what they don't understand, is this.. going D1 and playing D1 are two different things. But ego is a tough opponent. So often a kid will go to a bad D1 program and ride the bench. No crowds, no administration support, no fun and they give back a boat load on the education and social side, just to say  they are playing D1 basketball. When they could have gone to a D2 or D3 school and get playing time, play in front of good crowds, get real administration support, have fun and give nothing up on the educational or social side. But many kids never take the time to even investigate D2/D3 programs. Clemson lost to a D2 last week, I wonder how many kids playing high school realize that some D2 and D3 schools are better than D1 schools? ..my guess is not many. 
IMG 0557 https://t.co/7cM7Tt1ef7 via @YouTube Maddie Hartnett on why she choose Scranton University….a very smart young lady

— ellonya Tiny Green (@CoachTinyGreen) November 5, 2019
em>
Maddie Hartnett of Chatman High School is going to have one of the best college careers of anyone in the 2020 class. The reason is because she is 100% ego free and focused on picking a school that gave her all the trapping of a D1 program. She chose a school with a great tradition, she choose a school were the program gets the ultimate support, she choose a school were basketball matters and people actually go to games. She choose a head coach and staff, she had a great relationship with. She choose a school that could win a National title. I have a question, how many kids who will sign in two weeks, will be attending a school that can do all that…answer, NONE. It's why Maddie Hartnett is going to have a wonderful career at SCRANTON UNIVERSITY. She is going to school basically for free because her special basketball talents and her academics  fueled her  future education. It created the perfect storm in choosing a college….she was elite when it came to picking a school. A little side note about Maddie Hartnett, I called her dad the day she committed. I told him about a D1 school that had interest in Maddie. He told me "Tiny nothing can pull or change Maddie's mind"….WAY TO GO MADDIE.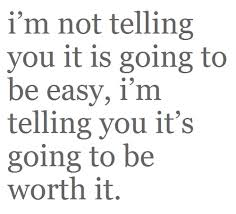 It's a tricky business picking a college when you throw sports into the mix. I just hope those who will sign their letters of intent in two weeks remember this….your journey is starting now. How hard you train and prepared are going to play a big role in your future happiness. So I hope you will do all you can starting today. I also hope you did your homework!
2 DAYS….LETS GO EVERYONE…sign up now!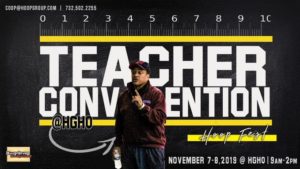 THERE WILL BE A HIGH SCHOOL WORK OUT…THIS THURSDAY FROM 12-1  at Hoop Group…this is no gym available on Thursday and Friday …this is the only hour the gym is free…due to a Prep School tournament…