Today the SHORE CONFERENCE TOURNAMENT really kicks off. The first round games are over and now things heat up. This is the round a good team could be picked off if there are not paying attention.  People will be talking about the past and whose record against whose is better. They will discuss last year and the year before, as if those players are still around. There are new players, new stars and new teams. Each year is different, so while the past is nice to discuss, it will mean nothing to the young ladies playing now.  Some will compare scores and debate who is the best team, or coach. It's all  fun and exciting, it makes for great conversations. But at the end of  the day, it will all be settled on the court. The favorites from here on out are heavy favorites. But to make it to the finish line …there are some things everyone should think about.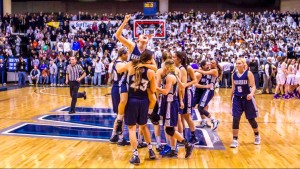 MANASQUAN HAS WON BACK TO BACK!
There are a lot of STARS in this years SCT. None bigger than Dezzy Allen of Neptune. She may not be able to win it. But there is no question she is capable of taking a team out by herself.  She creates so many problems it would take days to list. She can also take over games with her defense and rebounding.  The real question is can your star put your team on her back and carry your team home from this point forward. Karcz, Morris, Evans, Mabrey, Campbell, Louro are the best candidates right now.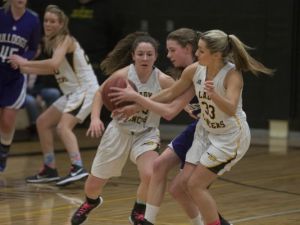 Pinho is always ready if not starting
Can your team go to its bench and still win? When it comes to using the bench no coach is even close to Dawn Karpell. She creates roles for all 10 of her players. They know they will play in the meat of the game and they never look over their shoulders. Vanessa Pinho, Sara Karpell, Julia Ramos, Courtney Dobrzynski, Zoe Pero and Megan Furch…it's almost not fair and they all play big in big games. All are battle tested and play their roles to a "T" and are ALWAYS READY. The SJV bench is talented, but more importantly it has been used wisely by Dawn Karpell and she is not afraid to use it. There is never a question of if they are playing or when then are playing…THEY KNOW. Somebody is going to run into foul trouble or an injury. Somebody is going to have a bad shooting night, somebody is going to get injured or sick. When this happens, your teams bench is either going to shine or be exposed. Has your bench been used in big spots this year? The SCT is not a place to start finding out if they are ready…that ship has sailed!
DO YOU HAVE SHOOTERS? Sorry…if you don't have shooters…you are not winning the SCT… nothing is more important in a Tournament. Think Markham's big three vs SJV last year in the semi-final. I'm talking When your team is struggling to get buckets, you better have a shooter that can get you those unscripted points. Somebody like Dara Mabrey or Kelly Campbell.  A great shooter can single handily knock you out of this tournament. Like if a Kaite Foos or a Syd Sabino get on a roll, they could send your team packing. There is a flip-side to shooters though. They can also shoot you out of this tournament as well. If there is one thing I am 100% sure of…it's this…Somebody is going to have to knock down big shots to win the SCT, and I'm not just talking one shot…Do you have a knock it down shooter who has played in the meat of BIG games that matter?
DO YOU HAVE A CLOSER? Nobody is sailing though the tournament, closers close quarters and games. SJV has the two best in the business. Tina LeBron will not miss a big shot and Kelly Campbell will not miss a big free throw… LATE. Now here is something I learned a long time ago. Throw out shooting and free throw shooting percentage until the last 2 monuutes. If they missed the big ones in big games, during the season…they are missing in the SCT.  Closer's don't turn the ball over or make bad decisions late. You have a closer? Now be honest, do you trust your closer? Because if you don't, secretly the team does not trust them. Does your closer know when to pass and when to shoot?  Remember your closer is not always your best player or even a player. A closer can be a coach, Lisa Kudoda right now is one of the best closer's in the business. Her teams are shocking great at the end of games and quarters. Joe Montano forget it, if he gets a chance to close…its a wrap.  Now here is something everyone forgets…sometimes your closer never gets the chance to close, because in order to close you need to be in the game late with a lead. The SCT is not the place to try and find a closer….
THE BABY FACTOR, ARE YOURS READY? This is big and I mean it could mean a title for someone. Now don't tell me how good your babies played this year. I don't care about their stats. I want to know what your babies did against the real teams. How did they play in your 4 biggest games of the year. Did they see real time in the games that determine your season and seeding. No baby had more responsibility than Henderson of Neptune, against real competition. Don't tell me a play or shot a baby made in a game. Tell me what you babies did in the heat of big games.  Now is your baby a part of the team or are you really counting on them to WIN IT?  If your babies have put up good numbers in blow-outs, but have zero numbers in the big games…don't expect them to all of a sudden blow up in this event. What's the status of your babies? If they have to go from role player to prime time player can they do it? Markhan did it for St. Rose last year…can your baby do the same this year?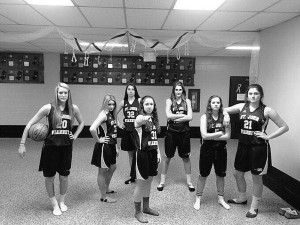 SENIORS, ARE YOUR READY? If your team is not loaded with seniors your team's job is a little harder.  Those seniors must have experienced success in a big spots along the way. Winning a big game or tournament can't be new to them. RFH has lots of seniors and they're good…real good.  St Rose has no seniors, Manasquan has no seniors, unless Gillian Black plays. Having battle tested seniors is something that gives you a real edge in these events. Seniors don't panic and they play with a passion when they know the end is in sight….NOBODY HAS SENIORS LIKE SJV
CAN YOU TEAM HANDLE THE PRESSURE? SJV may be the favorite but they know all eyes are on them, anything but the title ends a disappointing run for a great group of kids. RFH  has had a monster season, but they had two disappointing losses in consecutive SCT'S, another one, would take all the shine off a great season. St. Rose knows not many believe. They have everyone back next year, but anything but a final is going to keep the haters talking. Manasquan, Neptune, Middletown and RBC are playing with house money. Manasquan returns everyone next year and has survived life without Marina, same for RBC and Neptune. Middletown is a sad story and nobody expects much after tonight.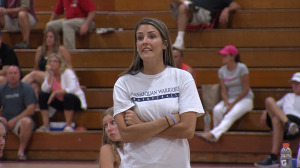 Lisa is at her best late in games
Does your coach have a track record of success? These games are going to be tight and somebody is going to win it or lose it based on decision making from the sidelines. Your coach better not panic and they better have those new offensive sets, out of bounds plays and new trapping defenses all ready to go for the SCT. Your coach better not start over coaching and trying to be the star. Your coach better be prepared coming out of time outs, last second situations. How are your rotations? They better be set and everyone better know, when they are playing. Too late to start changing now folks…you are who you are.  Because in the end these games are going to come down to how your coach handles the pressure at the end of the games…they will need to make all the right moves!
The bottom line is that nobody has all the above ingredients going into the SCT. But somebody is going to face every one of these obstacles before a champion is crowned. The team that handles these challenges the best is going to be our winner. Right now SJV has the best chance to pull it off…but haven't we been saying that for years now? IT'S THE SCT AND ANYONE CAN WIN IT… WITH A LOT OF LUCK AND BREAKS.
SO WHATS AT STAKE OVER THE NEXT 2 WEEKS?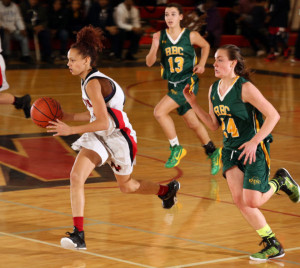 PLAYER OF THE YEAR? Right now it's looks like Dezzy Allen's to lose. But what happens if Karcz's leads her team to the semi and gets a win? What happens if Evans goes off? What about Dara Mabrey? Before her injury she was rolling. Can a St. Rose player step up and have a monster tourney?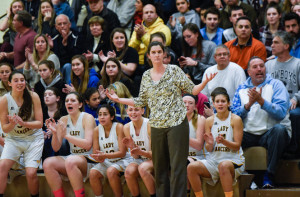 COACH OF THE YEAR? If SJV loses who gets the award? George Sourlis has done his best job in years. But John Brown's team started the year unranked and won their division with RBC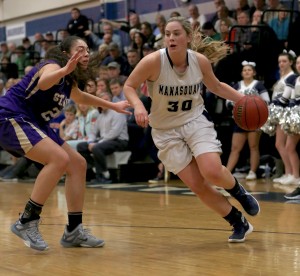 FRESHMAN OF THE YEAR IS A LOCK? Unless Mullaney puts on a show of shows…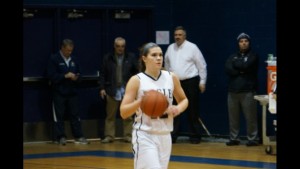 WHAT ABOUT 1ST TEAM ALL SHORE? ALLEN…check….Evans…check…Karcz…check . Okay now where you going? You telling me SJV only gets one player? You telling me Dara Mabrey is not on this team? Stella Clark? Hannah Scanlon? Nicole Morris? it will all get settled right now at the SCT. One more thing, reps don't help you…PREFORMANCE FOR THIS YEAR IS ALL THAT MATTERS. Your past can't help you.
WHAT ABOUT ALL FRESHMAN TEAM?
MASONIUS (Manasquan)…check…MULLANEY(colts neck)…check…PAUL(tom river north)…check…Bisogno (toms river north)….check…ok whose the 5th and don't forget ADAMS of Manchester when checking. It's going to get settled in the SCT.
THE SCT IS GOING TO ANSWER A LOT OF QUESTIONS!
1. SJV- The seniors will try and close the deal in their last chance
2. RFH–  They have the hardest road, Neptune and Manasquan.
3. MANASQUAN– There rolling and the Masonius girls are stepping up.
4. ST. ROSE– The one team that wants to play SJV
5. NEPTUNE- Nobody predicted this finish
6. RBC– They are a wild card…
7. MIDDLETOWN– Karcz will need to be special
8. COLTS NECK– They will need to step up if anything special is to happen
9. SOUTHERN– They could have not gotten a worse draw
10. TOM RIVER EAST– RBC awaits
NO AWARDS THIS WEEK!
*CORE SKILLS TRAININGS IS SATURDAY*