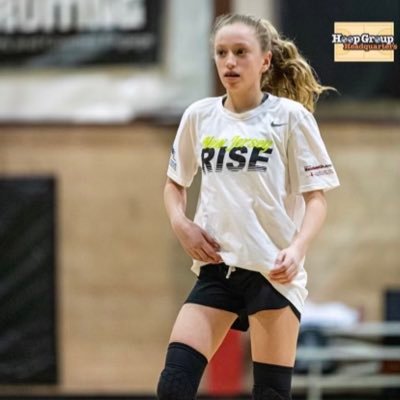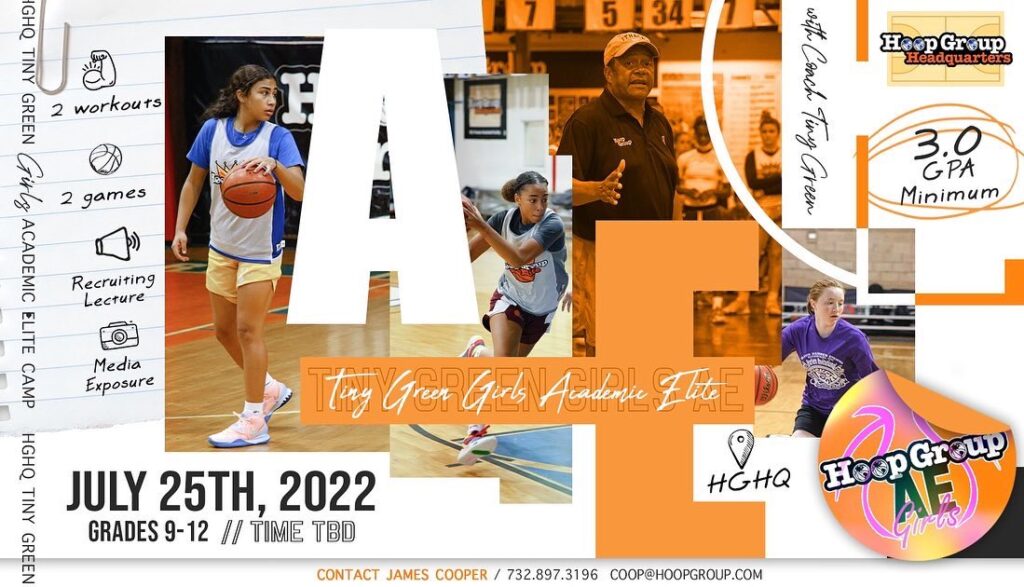 Its no secret the 2027 class will be the most challenged class in Shore history. It will be a chance for the rest of the state to finally catch up with Shore girls basketball. But the state has a problem too , the 2027 class is down across the state as well. Next Monday the Academic Elite Camp will take place. There will be tons of college coaches on hand watching kids play. Some kids will be trying for that one last chance to be noticed. Some kids will be trying to create name recognition for the future. Some will be in front of large groups of college coaches for the first time this summer. Meanwhile one 2027 will try to hold the fort down for her entire class… thats because AVERY BARTH is the only 2027 currently attending this years event.
Each year at ACADEMIC ELITE we invite a few rising 8th graders to the event. We have to be very careful because there are many college coaches at this event. The last thing you want to do is put a kid in a position to fail on such a big stage. There is so much time for young players to make there mark … SO WHY PUSH IT? Faith Masonious( U of Md), Justine Pissott(U of Tennessee ) and of course the best play in NJ History Madison St Rose all made smashing debuts as rising 8th graders at ACADEMIC ELITE. But they are the exceptions, the rare ones. Last year ADDY "the bad woman" Naymcheck stole the show in her breakout appearance. It seems there have always been great young players who make their mark at AE… AVERY BARTH is getting ready to join them.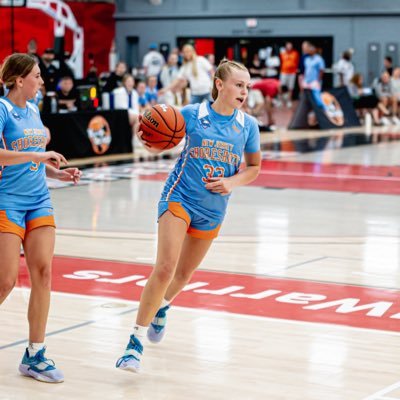 Last year seven 8th graders were at AE. But that's because the 2026 class looks like it will be the best class in recent history. The kids in the 2026 class are insane gyms rats who live in the gym are addicted to the game. No kid should be expected to have there passion and commitment. The 2027 class appears to be a well more balance group of kids with lots of different interest. So while the class is not stacked, there are some talented kids who may surprise us one day in the near future. This year we tried to find a 8th grader we felt would represent some of the other great rising 8th graders of the past. We wanted to keep the tradition alive of having talented 8th graders making there mark. Only one name has fit the bill to date, AVERY BARTH.
Avery Barth, is a gym rat of gym rats. She has a serious no nonsense approach to her game (something that is now a skill set) in training and development. She has set the standard in the 2027 class for hard work. She is in the gym daily. She trains daily. She plays with the older D1 players. She does all the things you wish every young player would do. But that's because she is self motivated and has a passion for the game. A passion I have not seen in any other player in the 2027 class and it's the biggest reason why she will be at ACADEMIC ELITE.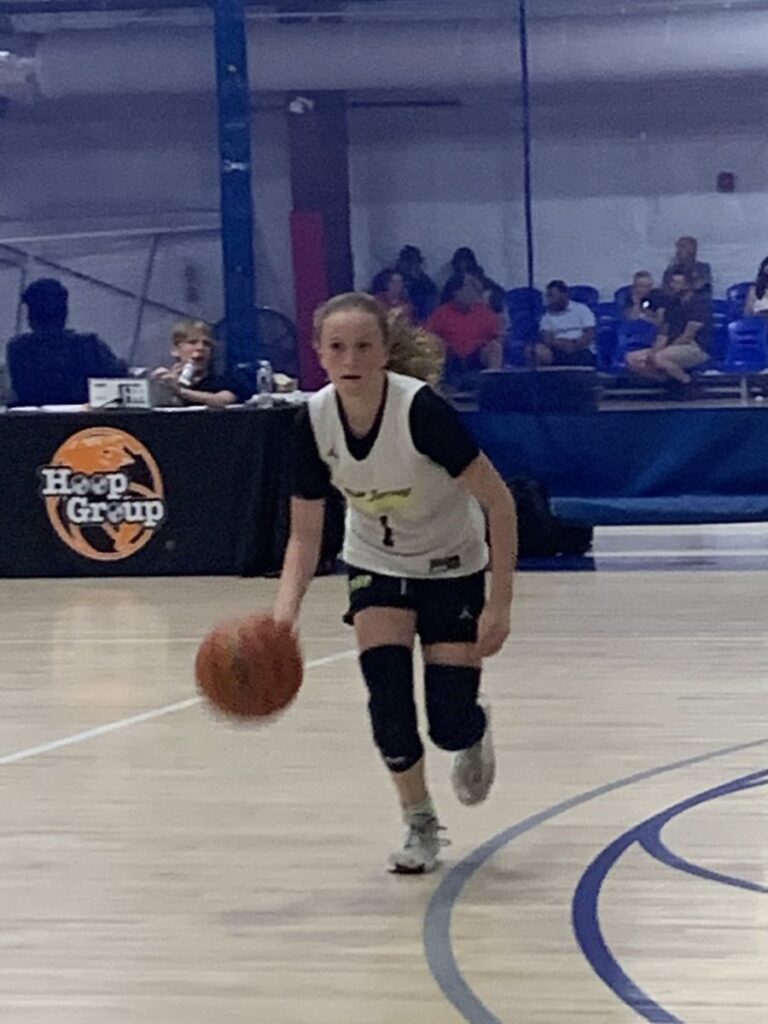 I remember Faith Pappas showed up at AE as a 8th grader with the understanding if someone didn't show up; she could replace them. Nobody really believed someone would not show up. Well Pappas hung around and the rest is history for the current FORDHAM UNIVERSITY freshman. I call that not taking "NO" for a answer. Avery Barth is the same way, she will never believe she cannot do something. It's why I tell college coaches this… all year during her school winter season, she found a way to attend after school shooting, she just was willing to do more. No other 2027 did that during there season. She went to Core Skills and played with older D1 players twice a week, she understood competition matters, no other 2027 did that. She texted, called, e mail and constantly was searching for a way to train and get better. Only the driven ones do this.
Coaches you must understand, AVERY BARTH is the kid you build dreams with. The kid you want part of your culture. She is not the biggest, most talented rising 8th grader to ever attend ACADEMIC ELITE… she is just a kid who gets it. The type of kid who gets better every year and then goes on to do big things…
Hopefully we can find more than one 2027 to invite this year to ACADEMIC ELITE. I think it's great for the coaches and kids to peek into the future. So if you have a 2027 who you think belongs please forward tape Just make sure there hard workers, who don't make excuses and embrace the smoke likE AVERY BARTH