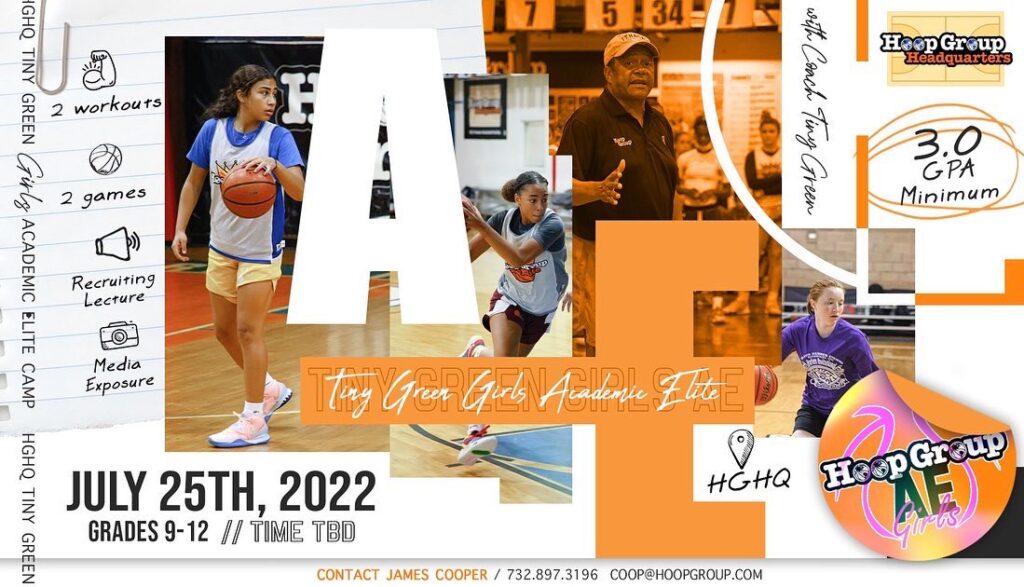 The Academic Elite will wrap the 2022 live Period up with a bang. Once a small event for local coaches and players. It now is the best one day recruiting event on the East Coast. Like every year it will be a sold out affair. This year because of covid and the transfer portal we have added 20 more spots. Its a good thing for all, coaches and players. Last years event had over 80 coaches this years event hopes to match that number or more . The talent in this years event is off the charts. There is no question the best babies and overall best talent in the state and maybe on the East Coast will be on hand. It's a coaches dream. We are talking Power 5 players and over 60 projected D1 players. There are players from 8 states. No question college coaches for every level will get a heavy dose of talent looking them in the eyes on the final day of the recruiting period.
What makes the Academic Elite so special is what it does for college coaches and players. Rather than coaches going though the motions watching the same kids at the same event on the final day. They get to get away the last day and see fresh new talent or kids they have missed along the way, up close and personal at ACADEMIC ELITE IN NEPTUNE!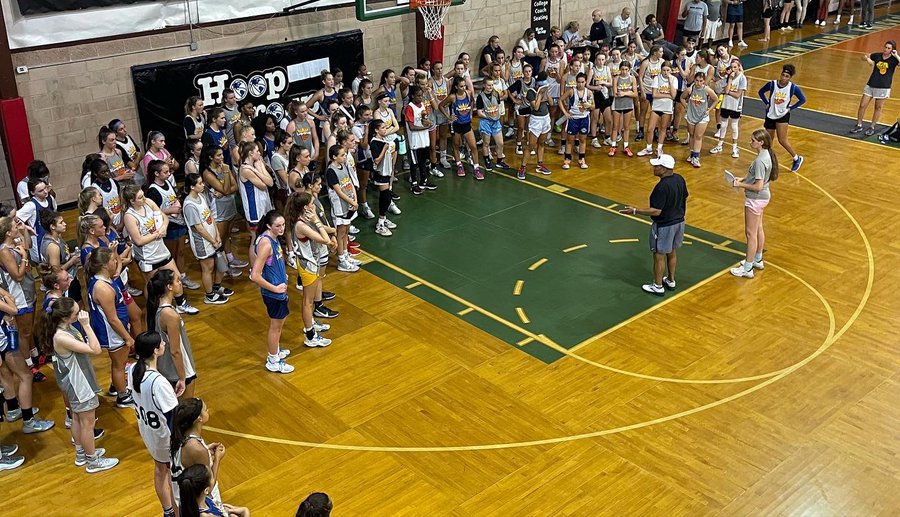 Many events brag about the number of coaches watching there event. The problem is too often kids never get seen in events with 60- 100 courts.The kid playing in bracket "F" is there just to fill space. Thats why ACADEMIC ELITE has no event that can match there track record. That's because at ACADEMIC ELITE EVERYONE PLAYS ON THE MAIN COURT. The college coaches actually watch all the kids play.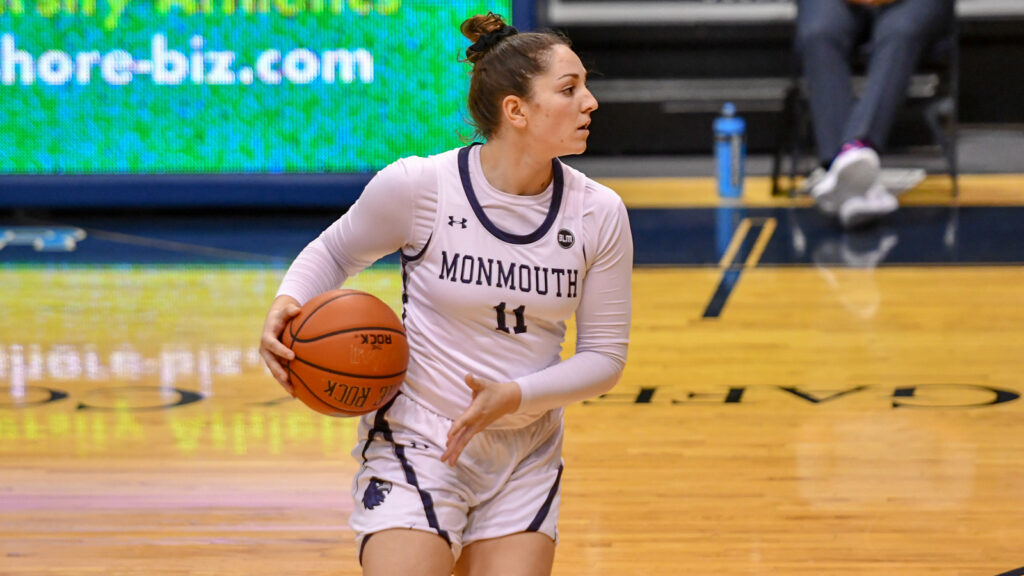 When you read about events they mention all the stars who have attended. AE has had the stars like Justine Pissott( U of Tennessee), Madison St.Rose ( Gatorade POY/Princeton) and over 300+ D1 players. But what AE is best known for is being last stop "U"… its the place without the big reputation can make a name for themselves. Ellyn Stoll drove all the way back from a MD event with no scholarships offers. Just to get one last look at AE that same day. It was a wise decision as she became a Top 10 scorer and Captain at NJIT. AE is where JEN LOURO received a D1 offer on the last day. She is currently Monmouth University's 2nd leading scorer and Captain… who can forget the Issac twins lighting it up on the last day to only get multiple D1 offers.. How about Ella Fajardo on the last day finding FDU last year. What about Morgan Andrews driving from West Virgina in hopes her dream school would notice her. They did on the last day and she is now at NAVY… ACADEMIC ELITE IS A SPECIAL EVENT…. because it delivers for kids. It has kicked started so many kids career. Who can forget Faith Masonious (Maryland U)as a 8th grader stealing the show? Or Addie "the bad Women" Nymcheck having the entire gym buzzing last year?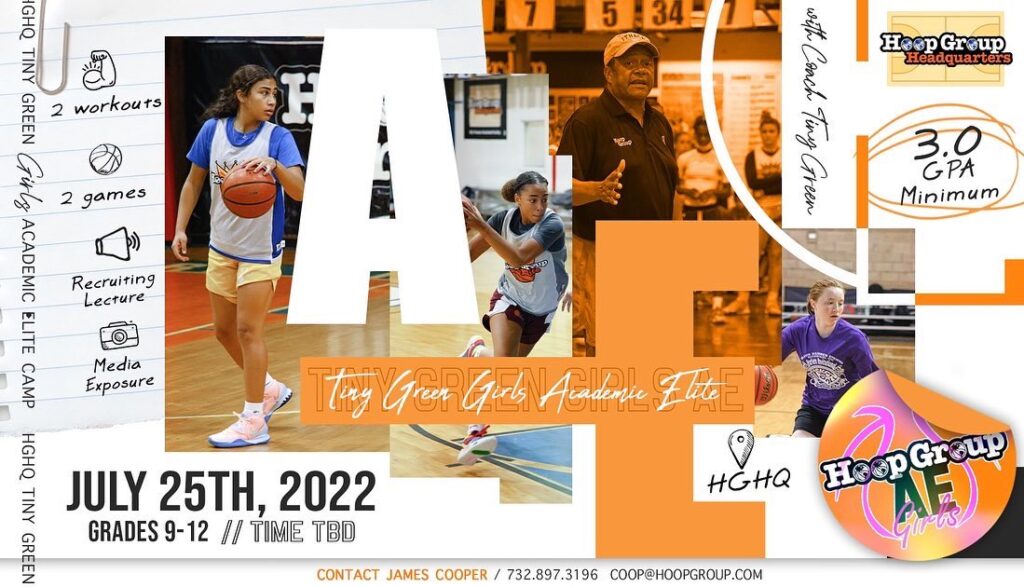 Each year kids who have committed come back and play at Academic Elite. Nothing makes me smile more. It's there way of saying "THANK YOU" and way to give back. They give the event a little pop. Its why ACADEMIC ELITE IS THE BEST ONE DAY EVENT DURING THE LIVE PERIOD.
Some of the conferences that have attended HGHQ Girls Academic Elite events:
Patriot League, Ivy League, Colonial, A10, Big East, American East, Big 10…. among others.
Here is a small sampling of colleges that have attended in the past:
Columbia University.. Harvard University…Yale, Princeton…Dartmouth… Cornell…Lehigh University,…Colgate…West Point… Lafayette, Boston University…BRYANT U,… St. Joes…Fordham…Rhode Island… Manhattan, Monmouth,…Iona,….Holy Cross… Providence… RIDER U… Rutgers… Seton Hall… Providence… Northeastern…St. Johns,…Illinois….William and Mary,… Davidson,…NJIT… Naval Academy…. HOLY FAMILY… StoneHill… Pace U … Georgian CT … Emory… NYU… William Peterson… Rowan.. TCNJ… Montclair State… Drew U… Bates U… among many others.