When the coach does the right thing in and out of season, the end result never leaves a bitter taste in their mouth. When that coach has done all he can to put his players in position to win, that coach sleeps good at night. When players make the sacrifice that so many talk about…but never do. They expect to be rewarded with wins, media attention and all that comes with a winning  program. When one works hard and does all the right things, one should expect success. When a team takes the floor and plays beautiful and hard, it's only right for the parents, fans and those connected to the team to puff their chest out. Manchester High School had a RIGHT TO BELIEVE ALL THIS TO BE TRUE and for a while it was true….but yesterday their shore basketball season ended,  in what has to feel like a nightmare.
The Hoop Group runs a high school fall league every year. Most teams in the shore support the league and show up to  play. It's a meeting spot for parents, coaches and players to catch up on old times and get ready for the season. I pop in and watch a few games every year, it gives me a chance to see a few kids that maybe I heard about or to see who is stepping up their game. It's also a chance to see what some teams look like, I pay attention to where everyone is sitting, I pay attention to who is talking to each other and who is not. I always pay close attention to where parents sit. If kids are not sitting together or only talking in clicks, I know that team is most likely going to crack when the going gets tough. If I see parents all spread out, I know they are not in with both feet. Every coach knows the deal and it all starts in the fall. Manchester passed everyone of these test all fall.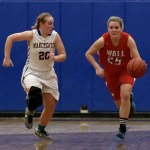 This fall Manchester rolled though the fall league. They were unbeaten until the last game of the league. There players showed up EVERY WEEK. There were no excuses or lack of attention to what was important. There players seem to take pride in there fall performance. The fall league is usually a showcase for the big name teams and the star players. When they play their courts are surrounded with on lookers. I did a blog about the fall league and a player from Manchester sent me a 3 word e-mail. It said "Manchester is unbeaten". I found that to strange, she put no details, just the team name…NOTHING MORE. It made me sneak up stairs to watch them one night. They played hard as in real hard and I knew this team was different. I called Central High School coach JT and asked him to fill me in on Manchester, and here is what he said. Now I am quoting him "they are the best team in the division by far" I was stunned but he had got my attention.
Now Ocean county does not get much love from me outside of Southern and Donavan Catholic. But when the season started, I knew that was all about to change. Manchester started the season out 4-0 and faced RBC in the WOBM. It was the only game I watched that day. I wanted to see Manchester against the big girls. I thought in my mind these Manchester kids may surprise RBC ranked #12 in the state at the time. This could be there big moment. There girls had worked all summer and fall and were on a mission. There coach Dave Beauchemin, you could tell was feeling very sexy about his team. You could sense zero fear. Here is the exact text I sent my daughter who is an assistant at Colgate U that day. "watched Manchester in fall league, RBC could be in trouble today, these girls are a confident group and that coach got them ready"  But none of that happened that day, because Manchester had not played on a big stage against a big program like RBC. They started off tight, missed shots that no question they should make. They had unforced turnovers and couldn't get out of their own way in the first 12 minutes. They played hard the entire game. They even cut the RBC lead to 8 at one point in the 2nd half, but they could not bounce back from a horrible start. They lost by 19 points and you could see the disappoint on their faces…you could tell, they knew they let an opportunity slip by.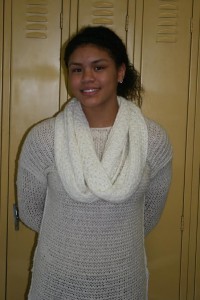 When I left the game, I drove home and I thought to myself. This team is going to ruin some top 10 teams season. I also thought, if these kids get another chance they will take full advantage. It was clear Anissia Fucci and Lyric Green were the real deal. The Adams sisters were just warriors all game. Freshman Dakota Adams had 10 points and 14 rebounds against the #12 team in the state. I thought, this kid is going to make the All Freshman team. Deja Adams was solid as a rock all afternoon. Khamyia Spence,  Megan Euler, Bethany Burton and Eliana Reyes are all names that most don't know. But they play hard and as a team. They make up a roster of kids who understanding winning. These were kids playing with each other not against. It was clear winning was most important and each player played there role.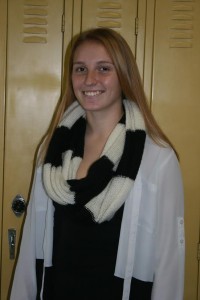 After Manchester lost to RBC they went on a massive roll, winning ten straigtht games. Folks they were not just winning. They were destroying teams, including the division favorite Donavan Catholic. The box score the next day after beating Donavan, summed up why Manchester was special.  While Lyric Green at 17 points, everyone chipped in. It was a dream box score that all coaches live for…
That box score is how much of the season was going to Manchester. It's also the reason people started to take notice. It's the reason they were in first place and undefeated in B South. It's the reason, that  MSG and Gregg Lener called them one of the hottest teams in New Jersey. It's the reason they also made a return to the SHORE TOP 10 IN YEARS…they were ranked #8 with a bullet. But don't kid yourself this group wanted another shot at the big girls. This was a group that was reaping the benefits of total sacrifice in the fall. They had a coach that believed, players that believed along with parents and fans who were thinking BIG!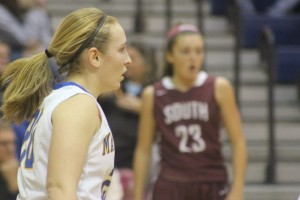 But sports can be cruel and sometimes it can be down right painful. Because on January 26th, in a 30 point win over Central Reg. Something happened the changed there entire season. The Adams sisters both blew out ACL's on the same day, on the same night, in the same game. I cannot think of anything more cruel in all my years of basketball. The parents sitting and watching, not once but twice seeing a daughter down. I don't even want to try and think about the pain and sorrow in there hearts. There are no words for times like that. The shock to their teammates,  fans and students had to be overwhelming and surreal. What's worst, there was no mention of it anywhere. It did not make news until three days later, when Pt. Boro at that time pulled off the biggest win of the year. In a game that Manchester almost survived without the Adams sisters, Megan Hughes went off with 37 points. Manchester lost 60-57 to a team it had beat by double figures earlier in the season. Then two nights later they lost to Donavan Catholic and it became official Manchester had lost everything it had fought to get…the ranking, the attention and now the division title.
Life is cruel because today Manchester is out of the SCT.  In another cruel twist of fate, as if all that had happened was not enough,  Manchester lost, when Wall scored with 1.3 second's left. Then for a 2nd time this year, a team claimed to have the biggest upset of the year. A Wall fan wrote on twitter "biggest upset of the year" well that would have been the case 3 weeks ago…not now! Manchester is a shell of the team it was weeks ago. They will not get a 2nd chance at one of the big fish. Instead of a unbeaten divisional title, they will share it with Pt. Boro and Manchester. Instead of being ranked in the TOP 1o they are long forgotten. Manchester is a story of hard work, team work and commitment that has all gone wrong. These are kids, coaches, parents and fans who all did the right thing. Yet was taken from them on that unexpected evening when the Adams sisters went down.
I had someone say if Manchester could have just gotten past Pt. Boro, they at least would have been SOLE  B SOUTH CHAMPS. That would have made the kids and coaches happy. It would have taken the sting out of the last  2 weeks.  I disagree, I don't believe that would have not been enough for those kids. They worked too hard to settle…they wanted more. They knew they were the best team in BSOUTH, that was established long ago. I believe they wanted to shock us all in the SCT and continuing rising in the polls. I believe they wanted to be a Top 20 team. I believe being unbeaten meant something to this group. Those things are gone and there not coming back.  But there is on thing  I can tell the MANCHESTER KIDS AND COACHES  ….They are UNBEATEN again, because the states are about to begin and it's a fresh start for all, maybe…just maybe, they can put it all together one more time, the pieces are there, there is time to make the changes and the adjustments…just maybe…maybe, Manchester can get rolling again.  I do know this…IF THERE IS ONE GROUP I'M ROOTING FOR, WITH ALL MY HEART…. ITS MANCHESTER! 
TRAINING UPDATES….
POINT GUARD SCHOOL TODAY AT HOOP GROUP…5-6PM
DEAD EYE SHOOTING..6PM-7PM AT HOOP GROUP
CORE SKILLS TRAINING SATURDAY AT HOOP GROUP…