The First Top 10 after the New Year paints the clearest picture of all. Team are bringing to settle into who they will become later in the season. This week the Top 10 could not be any clear. There is little to debate because must has been decided on the floor.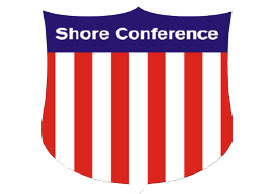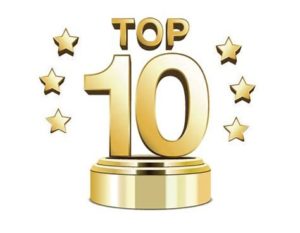 1. St. JOHN VIANNEY
The clear cut #1 team right now. They lost this weekend to the #2 team in the country. No surprise Coach KARPELL playing the best. She has her 4 D1 seniors leading the charge. This weekend she saw Freshman Madison St. Rose continue to show she is special. But Christina Whitehead also showed she is ready for the big stage. Right now SJV is the team to beat.
2. St. ROSE
They looked like a team on a mission and move up to the #2 spot. Right now Mary Beth Chambers is the Coach of The Year and Brynn Farrell is The Player of The Year. They both have made all the right moves.  The chemistry has not been an issue. Lauren Lithgow stepped up in a big way last week.  This team is getting better each game. Maykaya Andrews, Lala Laws and Maria Tedesco return next week. This no question will make St. Rose a super power.
3. MANASQUAN 
If possible they have slid under the radar. But Lola Mullaney has been under the radar forever. Yesterday she was masterful in scoring 35 of Manasquan's 49 points against national power Achbishop Wood. Faith Masonious has been great all season and babies Georgia Heine, Brooke Hollowell and Dorthy Loffredo have been solid as a rock. Things get interesting tomorrow as they face St. Rose at home in what will be a sell out crowd.
4. MANCHESTER
They got roughed up last weekend by Saddle Day River and the #1 team in the country,Bishop  McNamara. The early season schedule left them ill equipped to compete against the big dogs. No question both games will serve them well as the season moves forward. They still are the most talented team in the state. Now they understand that is not enough against the Top teams.
5. RED BANK CATHOLIC 
So why did Joe Montano take his young Casey's to such a highly touted event like Blue Star? It's simple, he believes his team can beat the clock. Sophia Sabino, has looked like a star in recent games. Freshman Justine Pissott is there leading scorer. FAB EGGENSCHWILER appears to be stepping up on offense. No team has more of a upside. The question is when do they take the next step.
6. MARLBORO 
They lost a heart breaker to RBC. The good news is that they show no signs of letting up and entered the Top 20 in the state.There gunslinger style has been just want the doctor ordered. There Coach Brad Haggesen is a Coach of the Year Canidiate.  He brave style of 5 in and 5 out has been a winning formula. Romero and Repie have been sensational and Sammy Jay has proved to be as good as any baby point guard in the Shore. They have a mega match up with Middletown South tonight.
7. MIDDLETOWN SOUTH 
There may be the most dangerous team in the Shore. They have everything that is needed to become a top 10 team. What should scare everyone is that it January and Tom Brennan's teams get better. Stephanie Mayerhofer has moved to star status. Kayla Richardson was a beast last week. Isla Brennan, is having her best season to date..tonights clash with Marlboro could be a start to a serious run.
8. TOMS RIVER NORTH
Jenna Paul, is making a real case for Player of The Year. She has been nothing short of sensational. Last week she took things to another level. In the past week she averaged 23 points and 13 rebounds. But make no mistake BRILLE BISOGNO has been the key to all her sucess. BISOGNO has been off the charts in just about every area..scoring, defense, rebounding and passing. All while running the show from the point. TRN has been better than expected.
9. RUMSON FAIR HEAVEN
There is a reason Coach Callahan plays an insane schedule. It get his team ready and develops his players. They caught St. Rose's "A" game this weekend. So Callahan simply played his babies in the lost. Munt and Adams cannot be asked to do anymore. The real question is will they suffer from battle fatigue. Just about every game has been against a Top team. It could catch up with them…like tonight vs Homdel. Again Dave Callahan in the Coach of the Year discussion
19. COLTS NECK
There two losses this year have been to two Top 20 teams. Last week they erased RBR's Top 10 dreams. While Camryn Foltz will get all the attention. The surprise sucess of Colts Neck lays with there role players. Eva Gibson, Jessica Theing, Theresa Besso and Eva Gibson have steeped up big time. This group has played way above what anyone thought was possible to date.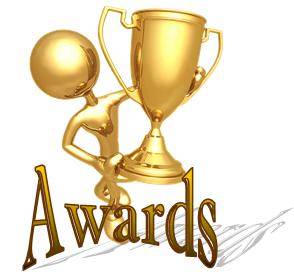 WEEKLY AWARDS
COACH OF THE WEEK
KEVIN COHEN- TOMS RIVER EAST- his team knocked of Divisional favorite Jackson Memorial 59-50. His team led by as many as 18 points in the 3rd quarter.
PLAYER OF THE WEEK
LOLA MULLANEY- MANASQUAN- she was brilliant in Manasquan's win over Achbishop Molly. Scoring 35 points, while carrying Manasquan on her back
FRESHMAN OF THE WEEK
JUSTINE PISSOTT- RBC- she had 18 points vs Raritan on the road last week. Then she stuffed the box sheet vs #18 ranked Marlboro with  7 points, 7 rebounds and 4 dimes.
TEAM OF THE WEEK
COLTS NECK- First they knock off Middletown North. Then go on the road and beat Top 10 RBR
WINTER TRAINING
TONIGHT ….POINT GUARD SCHOOL AT HOOP GROUP…coop@hoopgroup.com
TUESDAY….CORE SKILLS AT HOOP GROUP..coop@hoopgroup.com
WDNESDAY….BALL HANDLING SHOOTING….coop@hoopgroup.com