They was something in air yesterday. First many believed Marlboro could pull off the upset of the day. Next there were rumors Brianna Love may not play, then Coach John Brown stuck to his guns and did not start this best player for being late to practice….THE PERFECT STORM WAS BREWING IN NEPTUNE.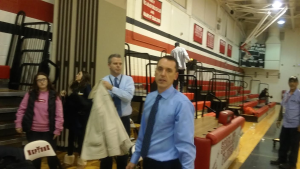 They say the job of a coach is to have your team prepared this time of year. This is when things matter. Coach Brad Hagensen of Marlboro prepared his team for exactly yesterday afternoon. His team played one of the toughest schedules in the state.   Coach Hagensen gave his team a real chance, from the sidelines yesterday. His team started in a tight zone, sometimes matchuping up and other times playing straight up. Then when Dezzy Allen was inserted in the 2nd quarter(she did not start) he went to a tri- angle and two on Allen and Brianna Love. In the 2nd half he brilliantly went box in one… FACE GUARD on Allen. He keep Neptune off balance for 26 mins…FROM THE BENCH, HE WAS A STAR….in one of the best coaching jobs I have seen in years
Yesterday Molly Weiss showed everyone what a next level point guard looks like. Her verbal leadership was off the charts, her vision and passing was real next level stuff that you rarely see. She found shooters, threw breath taking passes for layups in transition and just for fun knocked down 3 three's in route to 11 points and 7 dimes (that stat should have read no less than 10). She moved players in the zone defense and ran her team to perfection. Molly Weiss was special yesterday for 26 minutes. She is quietly becoming one of the shore's best floor generals, not in the shore…BUT THE STATE.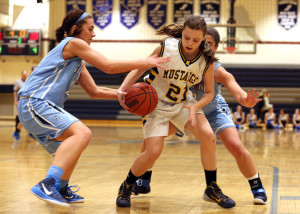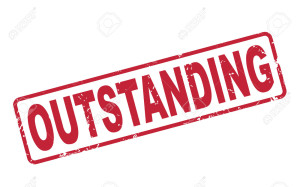 Jess Broad is now on my D1 lock list. Yesterday she was not just outstanding she was ALL SHORE LIKE. Jess Broad was demon from the moment the ball went up. Her activity on the both sides of the glass was shocking to everyone. Her cold bloodied three to tie the game with 6 seconds was priceless. The sophomore against the #15 team in the state, in a SCT game, had a double/double of 11 points and 13 rebounds, with 3 dimes and 2 steals. Folks if that's not a coming out party, then all coming out parties should be cancelled….she was great right up to her game tying 3 point shot with 6 seconds left.
Seniors have to be seniors this time of year. Jessica Iacobellis yesterday was not just a senior, but she was a warrior and spiritual leader. It was she, assigned with the task of guarding what many believe is the best player in New Jersey right now. It was she that had to deal with all Dezzy Allen brings to the table. It was she that hounded the superstar all afternoon. She battled Allen in the post. She face guarded Allen, she boxed Allen and refused to let her get out in transition. Iscobellis has not gotten the love, but she showed she has the game. Because she had 11 points to go with the BEST DEFENSIVE PREFORMANCE OF THE YEAR….FOR 26 MINUNTES.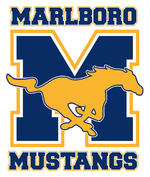 Tatum Evans, had 11 points and battled in the paint all afternoon. All Gisella Romeo did was have 7 points and 6 rebounds and play with fire….I mean real fire folks. Not to be forgotten Theresa Besso had 4 points and did work on the defensive end of the floor all day. There were all great for 26 minutes. Marlboro High School folks led the #15 team in the state in a SCT GAME…49-37 WITH 6.37 LEFT AFTER JESS BROAD WENT BANG FOR THREE…..Neptune was in real trouble.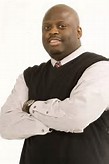 There is a reason John Brown has won 2 SCT'S and TOC titles and with his team down by 12 points he called a time out. He told his team, it's time to turn up the heat and that's exactly what they did on both ends. First he changed his full pressure LEVEL and went up on the ball. Marlboro had not seen it all day and was caught off guard, as they turned the ball over in my count 8 straight times. Then John Brown did something only the real basketball fan understands. He put Allen on the box without movement, this led to her man in the box one guarding her. It led to the defender on the ball side helping and of course Marlboro helped on the weak side. Three players on Allen led to layups and wide open jumpers in the 4th quarter….JOHN BROWN CAN FLAT OUT COACH THEM UP FOLKS.
Neptune has two stars, they have a mega one in Dezzy Allen and Brianna Love is a star in her own right. Both have carried Neptune all year. But yesterday while Love had 16 points and picked up the slack for Dezzy Allen who had season low of 10. It was 3 underappreciated players that saved Neptune yesterday. Rahmena Henderson, Di'Avian Foster and Alexis Bennett have been getting it done in big games all year, yesterday was no different.
At the end of the first quarter Alexis Bennett dropped a bomb from 25 feet to give Neptune a lead at the end of the one. At the end of the 2nd quarter Rahmena Henderson scored at the buzzer to give Neptune a two point lead at halftime. Closing quarters are so important and the two players that get the least amount of love just closed two quarters in a half and there was more to come.
Good teams find a way to win, yesterday Neptune found a way to win. When Marlboro went up 12 with 6.37 left it appeared all was done. But that is when good teams dig deep and find something.  Little Di'Avian Foster seemed to be everywhere, she dove for balls , ran, hustled,  she and her inspired teammates clawed there way back to life. When Bennett dropped a bomb from out of the atmosphere, everyone was in shock. It was a shot from so deep that nobody could have expected it coming. It was pure string music to the Neptune Fans who went wild as the basket cut it to one. On the very next play the baby superstar Rahmena Henderson stole the ball and gave Neptune the lead with a layup 52-51. It was 2nd time she had given Neptune a lead on the day. It was TO time for Marlboro.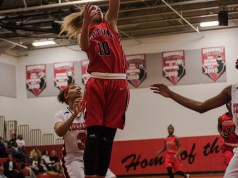 ALLEN WAS THERE WHEN NEEDED AGAIN!
They say your superstars must show up when the heat is on. Dezzy Allen is a superstar folks. Because out of the timeout, she jumped in the lane and stole the ball and went coast to coast and it appeared Marlboro was finished. Neptune was up three but Molly Weiss was playing next level basketball all afternoon . So when she drove to the wing and turned and fired a sweet pass to Jess Board it was no surprise and it was no surprise BOARD BURIED THE THREE TO TIE THE GAME WITH 17 SECONDS LEFT.
HENDERSON JUST ENTERED THE FRESHMAN OF THE YEAR SWEEPSTAKES
JOHN BROWN is a master coach and when Board made her three to tie the game. He did not call time out. He allowed his team to push the ball and try for a quick score. But Marlboro got back. Then he called time out with 6 seconds left. John Brown has a special baby. While others brag about there freshman when they make a few big plays or score a few points. John Brown's, Rahmena Henderson always has the ball in her hands. She is no role player, Neptune needs her in order to win big games. They are not a top 15 team without her…..It was Rahmena Henderson all the way as she followed her miss shot and scored and for third time on the day, she scored a basket which gave Neptune a lead. For the 2nd time of the day she scored  at the buzzer to close a quarter. But this last one, was the lifeline Neptune needed to calm  the perfect storm… a baby is led NEPTUNE TO BROOKDALE ON SATURDAY vs. the #3 team in the state.
CLASSY MOVE-
The shot at the end of the game by Rahmena Henderson was up for debate…but Marlboro Coach  Brad Hagensen did not say one word to officials. His only comments AFTER THE GAME, were how proud he was of his kids….and how much respect he has for the Neptune program….CLASS ACT FOLKS!